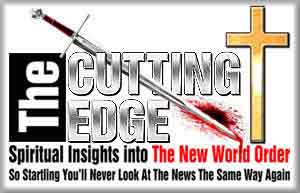 Newsletter
Wednesday, 12/9 /2015
---
1. Hillary Clinton is directly appealing to the Gay Community to get elected!
When a candidate for President of the United States -- the most powerful post in the world -- declares her firm, unwavering support for Lesbian/Gay/Bisexual/Transgender values, America is truly doomed to suffer God's punishment of Sodom.
2. Today, Donald Trump is condemned for his common sense proposal to shut off immigration to all Muslims.
How many more ISIS terror attacks will have to occur until Trump's position is shared by a majority of Americans?
ISIS has just praised the Muslim couple who murdered 14 people in San Bernardino!
3. Sheriffs and Mayors are now publicly urging law-abiding citizens to deter violent crime by carrying their concealed weapons when they go out in public.
America might become an armed nation around the clock!
4. Brutal Islamic terror is already causing citizens of Europe to turn against Islam.
More murderous attacks against Americans will cause us to turn against Islam.
Perhaps -- when the prophesied annihilation of the Palestinians by the Israelis occurs -- more people than you might think will just shrug the action off, believing "they had it coming"!
---
This week we ask you to help Cutting Edge Ministries. To protect our independence, we'll never run outside advertising on our site. We're sustained by donations and Bookstore sales, both of which are declining. Only a tiny portion of our readers give, only about 2%. If everyone reading this right now gave $3, our fundraiser would be done within an hour. That's right, the price of a cup of coffee is all we need. We're a small non-profit with costs of a top website: servers, staff, studio expenses and programs. We believe everyone should have access to free knowledge, without restriction or limitation. If Cutting Edge is useful to you, please take one minute to keep us online and reaching out to over 100,000 people a year with the Plan of Salvation. We have tried to make supporting Cutting Edge Ministry easy and convenient, with our green "Donation Button".

May Jesus Richly Bless You. David Bay, Director