Hot News
I. A single gunman shot and killed a TSA officer at Los Angeles Airport (LAX) approximately 12 Noon on Friday, November 2.
This shooter is said to be strongly anti-government, so now the pendulum is seen swinging toward Patriots who own guns.
As the card to the left illustrates, gun control by violent seizure is the Illuminati Plan.
NEWS BRIEF: "LAX shooting suspect ID'd as Paul Anthony Ciancia, 23", UPI News, 11/1/2013
" Multiple news sources are naming the suspect from the Los Angeles International Airport shooting as Paul Anthony Ciancia ... One person, a TSA officer, was shot and killed and at least three other TSA personnel were injured Friday morning when a shooter entered Terminal 3, firing a semi-automatic weapon. Security officers responded immediately, returning fire and injuring the suspect."
Notice that security officers acted quickly to return this man's fire, thus limiting the death toll to just one, not 20, 30. or 40, as in public school shootings. This man did not choose a "weapons free zone" to carry out his murder; he chose a very heavily armed public facility and paid the price. This kind of immediate reaction by men who carry guns is precisely what I believe would occur if more citizens were allowed to carry concealed weapons. In fact, we would see far fewer such gun attacks like this one, were more citizens allowed to carry concealed weapons; the shooter(s) would realize ahead of time that they could probably encounter a very rapid return fire.
At this point, we learn of the political views of this shooter.
"Ciancia, 23, is a Los Angeles native who reportedly has no connections to the airport, and is not, as was suspected, a former TSA agent. The suspect may have had strong anti-government views, based on writings he was carrying with him at the airport."
I find it very suspicious that this shooter was carrying writings outlining anti-government views. Was he going to pass out pamphlets to people in the airport after he carried out his rampage? But, if the government wanted to stage a shooting that they could trace back to a radical anti-government "nut", then having his anti-government views on him makes a lot of sense.
As typical in past shootings, police SWAT units held a very similar exercise just a few weeks earlier.
NEWS BRIEF: "LAX Shooting: Police trained for 'exact scenario' 3 weeks ago", Digital Journal, November 2, 2013
"The rapid police response to today's deadly shooting at a terminal in the Los Angeles Int'l Airport (LAX) was no accident, according to LAX Police Chief Patrick Gannon, because his officers prepared for an event identical to the shooting weeks in advance. 'We practiced to this not more than 3 weeks ago," said Gannon at a press conference hours after the shooting. "We took every one of our patrol officers and a couple hundred officers from the Los Angeles Police Department and we practiced the exact scenario we played out today'."
While this explanation seems logical, we must remember that authorities were conducting an 'exercise' almost identical to the real terrorist attack that occurred in London during the subway and bus bombings in 2005, and during the terrorist attack of 9/11/2001. It seems a pattern that authorities are simulating the exact attack that later occurs, very close in timing to the actual attack.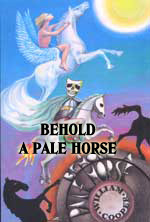 We believe that this shooting may have been one of the many planned public shootings designed to finally convince the average American citizen that guns are the problem and that the way in which to eliminate the guns is to eliminate gun ownership. Remember the warning from New Age author, Bill Cooper:
"Using drugs and hypnosis on mental patients in a process called Orion, the CIA inculcated the desire in these people to open fire on schoolyards and thus inflame the antigun lobby. This plan is well under way, and so far is working perfectly. The middle class is begging the government to do away with the 2nd amendment." ("Behold A Pale Horse", Page 225)
Welcome to the coming New World Order!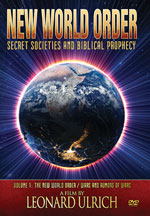 II. President Obama is leading America into a position of 'weakness and retreat' all over the globe.
This viewpoint is the reaction of key world leaders as they witness America -- formerly the world's cop -- retreat in the face of crisis after crisis.
NEWS BRIEF: "US seen as 'weak and retreating' on world stage", The Jerusalem Post, 11/2/2013
"American wariness of foreign military involvement is making it seem 'weak and retreating', warned the Anti-Defamation League's Abraham Foxman. 'Make no mistake about it. If what we are seeing now is the beginning of a deep change in American foreign policy, it will be bad for the Jews', said Foxman, the ADL's national director, at a conference Thursday marking the group's 100th anniversary in New York."
Indeed, as America stops being the military enforcer in key areas of the globe like the Middle East, Israel will be forced to fundamentally re-think her foreign and military policies. All her key calculations as to how she can survive against foes who vastly outnumber Israeli soldiers rested on one bedrock constant, i.e., America would always back Israel.
Now, under Barack Obama, that assumption can no longer be maintained!
" 'The combination of America's unsatisfactory involvement in the wars in Afghanistan and Iraq, together with the financial crisis at home, have generated a broader opposition to American military involvement overseas', he said. Citing among other things the recent congressional resistance to authorizing a strike on Syria, Foxman said: 'America is being seen as weak and retreating'."
President Obama is currently cutting back our armed forces budget to a huge degree. Consider the impact of several recent news stories and think of how Israel's bitter enemies might react.
NEWS BRIEF: "Budget cuts leave US Army with only 2 fully-trained brigades", Russia Today, October 24, 2013
"Massive budget cuts in the US have forced the Army to cut corners on training, leaving only two brigades prepared for war. Military commanders have warned of a serious backlash if the White House continues to slash budgets ... General Ray Odierno, the Army's chief of staff, attacked the government for the climate of economic instability that has forced the military to cut corners.
" 'And there's going to come a time when we just simply don't have enough money to provide what I believe to be the right amount of ground forces to [carry out]... contingency operations', Odierno told the media. "
Can you imagine the glee our enemies and the arch enemies of Israel, greet stories like this? They already believe that they can defeat the Israeli Defense Force, based upon the disastrous 2006 campaign in Lebanon. They further look at America's disasters in Afghanistan and Iraq and they believe they can finally beat Israel and annihilate her.
Wars have been started based upon calculations similar to this.
Remember, in prophecy:
* Israel is to be left without an ally when her enemies strike, thus making it necessary for Michael, and Arch-angel protecting Israel, to come to Israel's defense. (Daniel 12:1)
* America is prophetically not even mentioned in Middle East events during the tribulation period. (Ezekiel 38-39)
We are witnessing the prophetic fulfillment of several prophecies right here in our Daily News!
---
COMBINATION OFFERS ARE THE BEST VALUE
Our Most Popular Gift Sets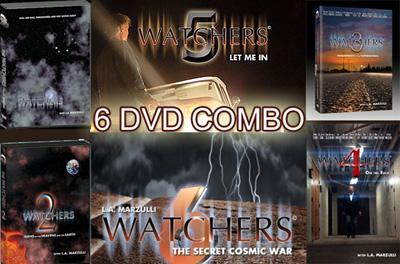 "Watchers DVD Combo" - All 6 Titles
Regularly $119.95 - Combo Offer, $99.96
Now Only $79.96 with coupon
Set contains all 5 of L.A. Marzulli's best-selling series on the strange and the supernatural, The Watchers. These are the titles in this 5-pc set: 1) 'UFO's Are Not Going Away'; 2) 'Signs In The Heavens and the Earth'; 3) 'Unseen Supernatural Forces'; 4) 'On The Edge'; 5) 'Let Me In'; 6) 'The Secret Cosmic War'. http://www.cuttingedge.org/detail.cfm?ID=2480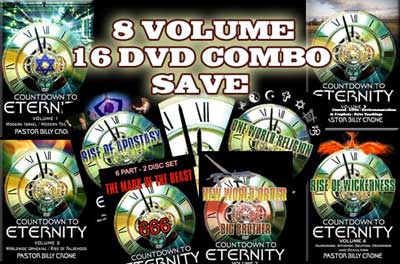 "Countdown To Eternity DVD Combo"
Regularly $319.92, Combo Priced $146.92
Now Only $117.36 with coupon
These prophetic signs are many, and this Combination Offer contains the first eight: 1) The Jewish People and their reborn nation, Israel; 2) Modern Technology; 3) Explosion of Worldwide Unrest/ Upheaval; 4) Unprecedented Falsehood; 5) Rise of Wickedness and Perversion; 6) Rise of Religious Apostasy, One World Religion; 7) Big Brother; 8) Going Global - Economy, Religion, Government
This fresh look at world events through the lens of prophecy is intended to convince unbelievers that the End of the Age is upon us NOW and to urge them to repent while the Age of Grace is still being offered by Jesus. This combination offer has 16 DVD's lasting 32 hours!! http://www.cuttingedge.org/detail.cfm?ID=2505
Shop All 33 Combination Offers Here
==================================================
ALL Bibles and ALL Commentaries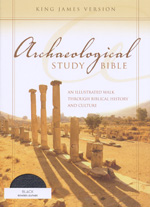 "KJV Archaeological Study Bible"
"Illustrated Walk Through Biblical History and Culture"
Black Bonded Leather
Regularly $69.95, On Sale $54.97
Now Only $43.98 with coupon
KJV Archaeological Study Bible: Hardcover -- $39.97, Now Only 31.98 with coupon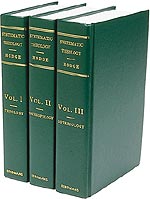 "Systematic Theology by Charles Hodge
3 Volumes, 2,400 pages"
Regularly $199.00, On Sale $100.00, Now Only $79.99 with coupon
The magnum opus of one of America's most prominent theologians offers an in-depth exploration of theology, anthropology, soteriology, and eschatology.
This monumental work, now a standard for theological students, was written while Hodge served as a professor at Princeton (1851-1878), where he permanently influenced American Christianity as a teacher, preacher, and exegete. Hodge must be classed among the great defenders of the faith, and possessed an extremely rare talent for clearly expressing complex subjects in easily understood writings.
But he earned a higher title to fame in that he was the champion of his Church's faith during a long and active life and her trusted leader in time of trial during the Civil War.
Includes a comprehensive index.
3 Volumes, 2,400 total pages
---
SHOP ALL 59 'PASTOR HOGGARD' DVD'S HERE
SHOP ALL 37 'ROMAN CATHOLIC' ITEMS HERE
SHOP ALL 18 DOC MARQUIS' DVD TITLES
---
Popularly Priced $4.99 and $9.99 DVD's
---
Headline News Analysis
Prophetic Supernation #9 is forming, with a deadline of December, 2015
South and Southeast Asia (ASEAN) is now coalescing into a single giant nation. When this nation is formed, it will be part of the fulfillment of Daniel 7:7-8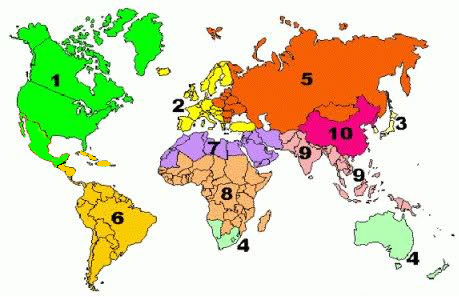 Newest Headline News Article