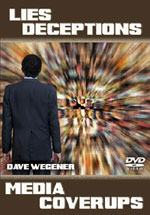 1. As Hillary accepted the nomination for President by the Democrat Party, husband Bill slept!
NEWS BRIEF: "Watch: Bill Clinton dozes off during Hillary speech at DNC", Israel National News, 7/29/2016
"While nominee Hillary Clinton was pledging to triumph over ISIS efforts to "reach and radicalize young people in our country" through online propaganda, former President Bill Clinton was caught on camera dozing off, while sitting next to a pointedly nodding Tim Kaine, nominee for Vice President. As Donald Trump's continued bombastic statements will no doubt feed into the perception of him being an unstable character, Hillary Clinton's inability to hold the attention of her husband enough to keep him awake will no doubt play into the hands of those who portray her as boring and robotic."
Hillary boldly declares that "we are going to follow the money"! But she made no mention of the enormous rivers of cash flowing through the Clinton Foundation.
NEWS BRIEF: " "Hillary Clinton Accepts Nomination", Breitbart News, 28 July 2016
"11:10: Clinton, without irony, says when more than '90% of the gains have gone to the top 1%, that's where the money is… And we are going to follow the money' "
Thank you, Hillary, for boldly telling that you are going to continue operating your "Clinton Cash Cow" operation, but this time out of the Oval Office!
Key Points of Hillary's Speech.
NEWS BRIEF: "Hillary Clinton Accepts Nomination", Breitbart News, 28 July 2016
President Obama certainly thought her speech was one which demonstrated her ability to lead.
"Great speech. She's tested. She's ready. She never quits. That's why Hillary should be our next @POTUS. (She'll get the Twitter handle, too)."
Other people were less than enthusiastic, both about Hillary as President and about her past.
"Mari Peres ?@AtomicSpaceKat 3h3 hours ago - @POTUS You should be ashamed! Haiti was devastated & Clintons STOLE the reconstruction money! #LockHerUp #Demexit"
The Liberal "Meet the Press" TV show was enthusiastic.
"Meet the Press ? @meetthepress - "For Hillary Clinton, this was all prose tonight," - @chucktodd says re: Clinton. "This was a speech Sanders could have given policy-wise."
But, others were less than enthusiastic, and some downright hostile.
"Tony Lee: Hillary Clinton seemed agitated that left-wing Sanders's supporters were disrupting the coronation she has wanted for decades. It prevented her from presenting a softer image of herself. The more I listen to Clinton speak on these stages, the more brilliant this ad from Obama allies in '08 gets."
The Obama ad run against Hillary in 2008 is more relevant than ever!
Donald Trump had his say as well:
* Hillary's speech was 'insulting collection of clichés and recycled rhetoric'
* Trump responds, slams Clinton for not mentioning "radical Islam. Hillary's refusal to mention Radical Islam, as she pushes a 550% increase in refugees, is more proof that she is unfit to lead the country."
Author's NOTE: How can anyone defeat an enemy they refuse to recognize? Hillary does understand that her Illuminati friends have unleashed ISIS to act as a "wrecking ball" throughout the region, providing the final blow against the established order there, so the New World Order can finally be established.
* "No one has worse judgment than Hillary Clinton - corruption and devastation follows her wherever she goes."
* "Hillary's wars in the Middle East have unleashed destruction, terrorism and ISIS across the world." NOTE: Actually, the wars in the Middle East began with President Bush's invasion of Afghanistan in October, 2001, continued with "W"s invasion of Iraq in March, 2003 and continued throughout the region with the "Arab Spring Movement" in 2011. After a decade of destructive war, enough radical Islamists were created to form entire rebel armies, such as ISIS.
* " Hillary's vision is a borderless world where working people have no power, no jobs, no safety."
* "Hillary will never reform Wall Street. She is owned by Wall Street!"
NEWS BRIEF: "Hillary's Acceptance Speech Was True To Her—And That's the Bad News", July 29, 2016
"Take me or leave me, the Democratic nominee seemed to say. I'm not going to inspire you, but I'm better than Trump ... You, the voters, she seemed to say, simply have to accept me as I am in all my pedestrian earnestness—especially if the choice is between me and Donald Trump."
"In the end, Clinton failed to transcend that issue."
"The question leading up to Clinton's acceptance speech was straightforward: Would she cast off the language of an army of pollsters, consultants, and focus-group research? Would she boldly take ownership of the distrust with which two-thirds of Americans now view her?"
"The answer was no. "
Hillary's acceptance speech will likely not propel her campaign like Ronald Reagan's in 1980. as pundits review Hillary's demise after the election, they may well point out this speech, which was boring enough to put Bill Clinton to sleep and which was not connecting with the American voter who had doubts about her from the beginning.
Hillary's Presidency would be so horrific, I hope with all my mind and heart that Hillary is NOT the President for the next four years!
2. Hillary IS Globalization while Trump IS American Sovereignty . The stakes cannot be higher, as American independence is under unprecedented threat!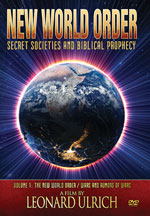 NEWS BRIEF: "Hillary IS Globalization - North American Union - Loss of our National Sovereignty", The Economist, Edition July 30, 2016
"AS POLITICAL theatre, America's party conventions have no parallel. Activists from right and left converge to choose their nominees and celebrate conservatism (Republicans) and progressivism (Democrats). But this year was different, and not just because Hillary Clinton became the first woman to be nominated for president by a major party. The conventions highlighted a new political fault line: not between left and right, but between open and closed ..."
"Donald Trump, the Republican nominee, summed up one side of this divide with his usual pithiness. 'Americanism, not globalism, will be our credo', he declared. His anti-trade tirades were echoed by the Bernie Sanders wing of the Democratic Party."
But, Hillary Clinton sides with the Illuminati who has pursued the globalism which is the New World Order, a.k.a., Kingdom of Antichrist, since 1791, when "NOVUS ORDO SECLORUM" was created to ultimately go on the One Dollar Bill.
The Liberal Economist Magazine reveals its true heart:
"But the polls are worryingly close. The future of the liberal world order depends on whether she succeeds."
A vote for Hillary Clinton will be a vote for the coming Kingdom of Antichrist!
This election might be the most important in our 240-Year history!
3. The Dead Sea is miraculously springing back to life!
End Times Prophecy is coming true!
NEWS BRIEF: "Ezekiel's Prophecy Unfolding on the Shores of the Dead Sea: Ezekiel 47:10 ", Breaking Israel News, 7/28/2016
"Many say that with the never ending mining for minerals and the drought overtaking the region, the Dead Sea is surely dying. But Samantha Siegel's incredible discovery proved that two negatives make a positive; in fact, life on the shores of the Dead Sea are stirring and new worlds are being born."
Another article speaks to the same exciting subject:
NEWS BRIEF: "An Oasis Thriving Amid Parched Land? It Must Be Prophecy!", Breaking Israel News, by Rev. Dr. John Tweedie, 7/28/2016
About 2,800 years ago, the prophet Isaiah prophesied that, at the End of the Age, the deserts of Israel would "blossom like the rose". The waters of the Dead Sea are so full of salt and minerals that the water is not fit for irrigation or for sea life. Underground springs from below the Dead Sea are suddenly flowing upward and outward and are providing fresh water!
As the world hurtles toward the End of the Age, God is working miracles in Israel1
Praise God, for His Almighty power and His incredible foreknowledge!