Critical News Analysis
1. America continues to plunge into the Abyss of idolizing demons, just as Scripture foretells.
NEWS BRIEF: "U.S. Plunges Toward "Occultism And Demons", End Times Headlines, July 19, 2017
"Television shows featuring exorcisms as entertainment. Lucifer as a crime-fighting hero on television. Occult symbols used in music videos. References to demons seem to be everywhere in American culture. And the rise in occultism comes at a time when experts ... claim exorcism is becoming more common. "
"Now, Karl Payne, author of 'Spiritual Warfare: Christians, Demonization, and Deliverance', argues America is becoming desensitized to images of evil promoted by the mass media. 'Yes, pop culture is glorifying occultism ... the promotion of demonic imagery is troubling because it hinders believers' ability to avoid spiritually dangerous things'."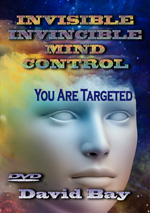 People will accept a forbidden subject more readily if they are exposed to it via TV or the movie screen, or a novel book. That is a fundamental fact, and explains why the TV and movie industry chose the name "Hollywood" for their headquarters in the 1920's.
You see, in ancient witchcraft, the most powerful wood for a witch or wizard to make a magic wand was from the Holly tree. Thus, the most powerful magicians always used a hollywood magic wand. The Illuminati clearly recognized the capability of movies and TV in captivating and capturing the minds of an entire population. Further, they early recognized the capability of movies and TV in slowly, gradually, and invisibly changing the attitudes and values of an entire population. We are at the very end of this process today. Hollywood is fulfilling this demonic vision of change, right in our daily living rooms.
And, this method of changing people's minds subtly over a period of time has been the major influence which has finally moved to the point described in our featured article, and is explained in detail in our DVD pictured above, "Invisible, Invincible Mind Control: Powerful Media Manipulation".
In 1997, when I was working with Doc Marquis, a former Satanist, he made quite a statement which impacted me greatly. Doc says that a tell-tale sign that an entire population is embracing Satanism in their daily lives is when significant numbers of people pierce their skin with jewelry and paint their faces, just as witches have done for years, as a means by which they wear their amulets, their spiritual protection!
Oh, yes, Doc also said that people embracing Satanism begin to tattoo their bodies in huge numbers.
Today, we see this phenomenon all throughout our country. Women are wearing their protective amulets via jewelry piercing's and in painting their faces, while men and women are covering over their bodies with tattoos, just as did the pagans of ancient days!
But, the most interesting fact of this new love of Satanism, is that it has sent America careening into the Pit of Hell, just as Jesus foretold in prophecy nearly 2,000 years ago!
Listen:
"And he (Great Godly Angel) cried mightily with a strong voice, saying, Babylon the great is fallen, is fallen, and is become the habitation of devils, and the hold of every foul spirit, and a cage of every unclean and hateful bird." (Revelation 18:2)
Doesn't this one prophetic passage speak directly and completely to the observations of our featured article? To reiterate:
"Television shows featuring exorcisms as entertainment. Lucifer as a crime-fighting hero on television. Occult symbols used in music videos. References to demons seem to be everywhere in American culture. America is becoming desensitized to images of evil promoted by the mass media."
Americans are now daily being swallowed up by this demonic evil, and, in the process, becoming more and more likely to one day embrace Antichrist, because he will be the epitome of these symbols, values, and practices!
At the same time, America moves toward End Times' prophecies of material prosperity, just as Scripture foretells.
NEWS BRIEF: "Winning Again: U.S. Adds 222,000 Jobs in June: "Companies are still hiring", Liberty Planet, July, 2017
"America is officially winning again, at least when it comes to jobs. A recently released report reveals that over 222,000 new jobs were created in June alone; companies are still hiring ... The jobs report was impressive in a variety of ways; growth was seen in not just a single sector, but in multiple industries and areas ... Healthcare ... Financial businesses ranging from banks to insurance companies ... Restaurants .. Retailers ... Energy Companies ... The jobs report is good news for the economy and good news for workers, too. Since some industries are still actively struggling to find skilled workers, the hiring trend should continue through the summer."
NEWS BRIEF: "Americans are really optimistic about the economy", CNBC News, 10 June 2017
"Economic optimism in the United States is surging, according to the latest CNBC All-America Economic Survey, with several key components hitting all-time highs ..."
This type of economic enthusiasm is also part of the Revelation 18 prophecy about America at the very end of the age. Listen:
"... she hath glorified herself, and lived deliciously ... for she saith in her heart, I sit a queen, and am no widow, and shall see no sorrow." (Revelation 18:7)
Therefore, in Revelation 18:2, God pronounces doom on this economic giant (america) -- "habitation of devils, and the hold of every foul spirit, and a cage of every unclean and hateful bird."
And, that hellish spiritual condition is followed by such unprecedented economic prosperity that the citizens are bragging about the enormity of their prosperity and how it will never end.
But, in the very next verse (Rev 18:8), God pronounces doom and death in one day.
"Therefore shall her plagues come in one day, death, and mourning, and famine; and she shall be utterly burned with fire: for strong is the Lord God who judgeth her." (Revelation 18:8)!
America is speeding down this prophetic track, and only Christians who are aggressively acting as "Watchmen on the Wall" know enough to properly warn unsaved Americans before the time speeds by and the "Age of Grace" ends forever!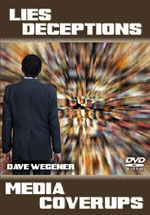 2. President Trump has just "declared War" on Liberal Establishment news.
No kidding.
NEWS BRIEF: "Our Goal Is the 'Elimination of the Entire Mainstream Media'," Breitbart News, 19 July 2017
"Matthew Boyle, Washington Political Editor, gave a speech entitled 'Combating Fake News: Replacing Establishment Media' at the Heritage Foundation in Washington on Wednesday."
What he said was shocking!
" 'The goal eventually is the full destruction and elimination of the entire mainstream media. We envision a day when CNN is no longer in business. We envision a day when the New York Times closes its doors. I think that day is possible', he said in his speech to the Phyllis Schlafly Collegians Leadership Summit."
"We see a time when CNN will no longer be here"?
"Boyle further argued that the failure of the mainstream media extended beyond a mere liberal bias. 'The media is an industry in crisis that refuses to admit that it's an industry in crisis. It's almost like an alcoholic refusing to admit that they have a problem. They continue to go out there and make the same mistakes over and over again ... Journalistic integrity is dead."
Speaking of CNN in trouble, this article might be of interest to you.
NEWS BRIEF: "Is CNN Collapsing? These Numbers Tell the Truth They Aren't Ready to Admit", Liberty Planet, July 2017
"CNN is not ready to admit it, but their viewership numbers are declining. Not only are they just declining, but they're dropping even faster than many anticipated in the face of it's obvious drop in content quality."
CNN is still in the first level of dealing with tragedy: Denial
"Despite these lower numbers, the network would like to have everyone believe that they are not suffering in the slightest ... The numbers for CNN have been falling for months, and this is the worst one that they have seen yet."
For example:
"NN was unable to reach 900,000 viewers in any of their primetime spots on that day (June 27). The closest they got was during the 7pm hour where they reached 886,000. When you compare those to numbers of the other networks, that is where it really starts to look bad for the network. Fox News reached their peak viewership that day during the 8pm hour with 2,792,000 viewers. MSNBC reached 2,454,000 viewers during the 9pm hour.
"Fox News had almost triple the amount of viewers in the primetime slots on that night and MSNBC, once considered the distant third-place competitor, doubled CNN's viewership."
Literally, the entire Left-Wing "news" industry may be committing suicide, using LYING as their weapon of choice!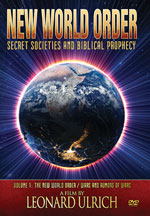 3. A House subcommittee has authorized $1.6 billion as the 'down payment' for Trump's border wall with Mexico.
NEWS BRIEF: "House panel OKs $1.6 billion as down payment for Trump wall construction', Washington Times, July 18, 2017
"The House Appropriations Committee on Tuesday approved $44.3 billion in spending for the Department of Homeland Security - including $1.6 billion down payment on the construction of a wall along the US-Mexico border."
" 'This bill fully supports our men and women on the frontlines who work tirelessly to keep us safe," said Rep. Rodney Frelinghuysen, chairman of the Appropriations Committee. "The bill also provides the necessary funding for critical technology and physical barriers to secure our borders."
"The proposal passed out of committee on a 30-22 vote."
I still do not believe this wall will ever be built, as international events will doom it.
Why do I believe this?
This border wall between the United States and Mexico is predicated on the status quo at the border never changing. But, with President Trump saying recently that he is "Renegotiating NAFTA", this border wall will no longer be necessary.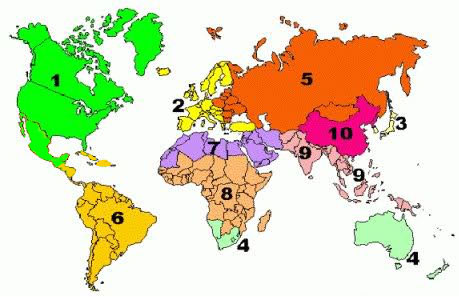 You see, once President Trump "renegotiates NAFTA", he will recommend that the economic and political unification called for in this plan be carried out.
At that moment, both the Mexican and the Canadian borders are erased.
Crossing over into Mexico will be as simple as crossing now from one state to another.
Actually, the Mexican border is not erased, just moved southward, to Guatemala and Belize!