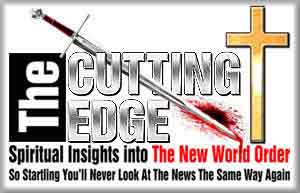 News Alert
Thursday, 8/13/2020
HOME - Book Store - Newsletter Archives - Daily News Updates

Read the full, most current, News Alert online
Just click on this button

to guarantee that Cutting Edge will not disappear for lack of funds. We have a unique message and worldview which has proven correct for the past 23 years.
---
Originally Printed In 1958 -- Coming True in 2020!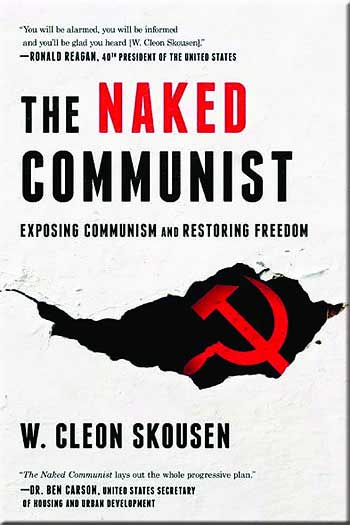 "The Naked Communist: Exposing Communism & Restoring Freedom"
Book Update of 1958 - Paperback by W. Cleon Skousen
NEWS BRIEF: "Compare Original '45 Goals Of Communism' To Modern Woke Crusade: From "Naked Communist", Canada Free Press,
"Have you ever wondered what the precursors to the current goals of protesters and radicals demanding defunding police departments across America? Also, their crazed goals to pull down all historic statutes – even Mt Rushmore? And as US Reps AOC and Ilhan Omar demand destruction of capitalism, haven't you wondered where such unhinged and universally disastrous ideas came from?
"Well, there's an actual source for such catastrophic, ruinous policies…World Communism. And on Thursday, January 10, 1963, a list of 45 Communist Goals were offered for the record that were argued to help take over USA. These were read into the Congressional Record, taken from a book called 'The Naked Communist'," by Cleon Skousen (On Sale, to the above left)
While Skousen lists 45 goals which Communists plan to achieve in any non-Communist country, we shall just list the most important 10:
1) Normalize Revolt -- "Create the impression that violence and insurrection are legitimate aspects of the American tradition"
2) "Cancel the Police"
3) "Dismember the Family"
4) "Infiltrate Schools With Leftism "
5) "Pervert the Press" - Take over the Mass Media
6) "Media Blockade ... "Gain control of key positions in radio, TV, and motion pictures."
7) "Demolish the Founders"
8) "Condemn the American Experiment" -- ""Belittle all forms of American culture and discourage the teaching of American history."
9) Big Business Now Intimidated - ""Infiltrate and gain control of big business."
10) " Cancel the Constitution"
These are only 10 of the 45 Communist goals reported in this book, "The Naked Communist"! I find it highly offensive that such a Satanic failure system could erupt so strongly in America!
Read this book, pass on the warning: "The warriors are at our gates, threatening to break them down! Now is the time for all good men to come to the aid of our country. Now is also the time for mature Christians who know their Bible prophecies to warn people to repent of their sins through Jesus' shed blood on Calvary.
God has placed us here to warn others. Listen:
"But if the watchman see the sword come, and blow not the trumpet, and the people be not warned; if the sword come, and take any person from among them, he is taken away in his iniquity; but his blood will I require at the watchman's hand. So thou, O son of man, I have set thee a watchman unto the house of Israel; therefore thou shalt hear the word at my mouth, and warn them from me." (Ezekiel 33:6-7, KJV)
We are all "Watchmen on the Wall", being able to uniquely see through the din of turmoil to the approach of God's judgment upon a prosperous America as foretold in Revelation 18:7-8.
Christian, stand strong, as the fields are white with fruit!
432 Pages -- https://www.cuttingedge.org/detail.cfm?ID=2926 -- Only $26.95
432 Pages -- https://www.cuttingedge.org/detail.cfm?ID=2926
"Communism is Collective Demon Possession"
---
The Same Individuals Who Plotted The 2016 Coup Are Now Behind Communist Insurrection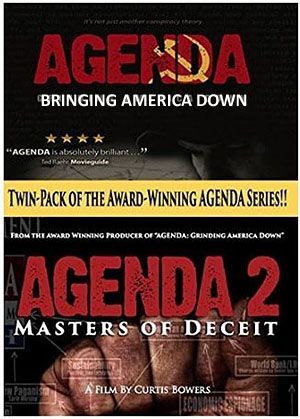 "Agenda" = Communism
'Agenda' is a most powerful expose' of the Communist, Socialist, Progressive Plan to overthrow our beloved country, its Constitution, and our Guaranteed Freedoms!
This is a 2-Title Set:
1) 'AGENDA': GRINDING AMERICA DOWN -- A fascinating look at the people and groups that have successfully targeted America's morality and freedom in their effort to grind America down.
2) 'AGENDA 2: MASTERS OF DECEIT' -- to expose the Masters of Deceit and their purposeful, premeditated, treasonous attacks on our freedom.
You will readily see the outworking of the riots recently nationwide over the needless George Floyd death as the planned outworking of this "Agenda" script.
Back In-Stock
Regularly $33.95, Now Only $24.95
---
News Headlines
1. Joe Biden chooses Senator Kamala Harris to be his Vice President nominee in this election in November!
Biden's weak candidate just furthers our belief in December, 2016, that the Democrats were going to deliberately lose the 2020 election!
2. As we examine Harris' record, we can only shake our heads in amazement as to why Biden selected her.
She is strong in areas the Democrats want to pull away from and weak in areas the Democrats are embracing.
3. Hollywood celebrity Rob Reiner proved once again that Archie Bunker's label is absolutely correct"
"MEAT HEAD"!
4. New York's Leftist Governor, Andrew Cuomo, may yet face an honest backlash for his order to force COVID-19 elderly patients into nursing homes, which killed over 10,000 people.
5. China may have embarked on a program to take over the world by means other than traditional weapons.
Wave upon wave of viruses from China may be her "weapon of choice"!
---
New "End of the Age" DVD!
ARE WE BUILDING THE KINGDOM OF GOD?
One-World Religion Under a New World Order. Volume 4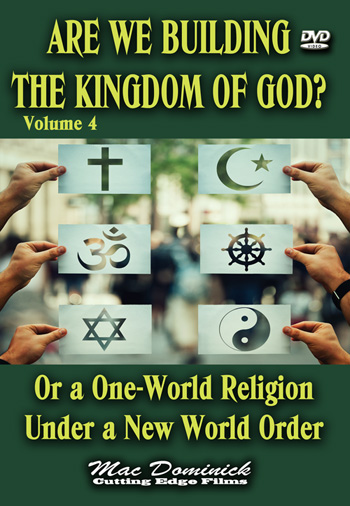 As we arrive at the conclusion of our study on the Kingdom of God, we can reflect on all of the things we have learned to this point. The most important of our lessons can be summed up as follows: The major underlying theme of the Word of God is that due to the failure of the theocratic administrator in the Garden of Eden (Adam) to faithfully administer God's plan for setting up God's rule over the entire earth, there must be a plan to establish a second theocratic administrator (Jesus) who will establish God's Kingdom on the face of the earth.
It is this plan that guides us from Genesis to Revelation, and it is this theme that has be seriously misinterpreted well-meaning members of the Church. In our study we have traversed a path of misinterpretation that has led to various unscriptural movements and multiple false doctrines within professing Christianity. Thus, as we come to this final segment of the study, we must ask the question, 'Why should I care?' Disc 4 will answer not only that question, but reach a final conclusion to the main question, 'Are we building the Kingdom of God?'
Along the way to reaching a final conclusion, we will look into some dark corners of our recent history and present society that have taken the wrong path. These observations will include:
1. The plan for building the Kingdom of God via a human world government and a one-world religion that began in the 19th Century.
2. We will investigate the people that initiated and promoted such a plan.
3. We will follow this path all the way through the 20th Century and discover the current status of such plans imbedded in the most recent events of our present world.
4. We will also follow the individuals promoting such philosophies into the ranks of modern evangelicals.
5. We will then reveal the connection of the plan for a world government and a world religion in the occult world.
6. We will then discover the source of all such human efforts and philosophies.
Finally, we will take a look at what the Bible teaches about the Second Coming of Jesus Christ and His reign on earth as King of Kings and Lord of Lords.
All of this will not only show us why we should care, but these facts will give us a conclusive answer to the big question:
ARE WE BUILDING THE KINGDOM OF GOD?
Have You Seen Volumes 1,2 and 3 In This Series?
Select the image below for more information or to watch the trailer
---
Breaking News
* President Trump announced today that he has achieved a major Middle East peace, something Obama-Biden could never accomplish.
Leaders of Iran, Turkey, and the Palestinians are "furious", while "Uncle Joe" tried to claim credit.
NEWS BRIEF: "Israel and UAE sign first normal relations accord with Gulf nation", DEBKAfile, Friday, August 14, 2020
"Israel and the United Arab Emirates have agreed to normalize relations, it was announced on Thursday, Aug. 13, in a joint statement by President Donald Trump PM Binyamin Netanyahu and Abu Dhabi Crown Prince Mohammed bin Zayed. The statement said that the 'diplomatic breakthrough' was at 'the request of President Trump," and that Israel will "suspend declaring sovereignty over areas outlined in the President's Vision for Peace and focus its efforts now on expanding ties with other countries in the Arab and Muslim world'."
Instantly, hardline Israeli leaders condemned the reality that, temporarily at least, a declaration of Israeli Sovereignty was postponed in favor of this accord. Why did President Trump decide to negotiate this treaty rather than push Israel to declare sovereignty over more of her Biblical land?
The reason is simple, but profound. President Trump is running for re-election. Which would fare better with American voters just prior to the election in November -- an announcement of peace with the UAE or an announcement that Israel had just taken back more of her Biblical land?
Announcing peace will probably enhance Trump's re-election, while a declaration of Israel extending her sovereignty over her Biblical land probably will cause another all-out war, giving the Democrats an excuse to heavily criticize his leadership. Therefore, the delay of Sovereignty was probably driven by a consideration of American domestic politics.
This peace accord is unofficially called "The Abraham Accord"!
NEWS BRIEF: "Jared Kushner: Agreement between Israel, UAE 'historic breakthrough' - The "Abraham Accord", Israel National News, August 14, 2020
"White House adviser Jared Kushner on Thursday responded to the 'Abraham Accords', This is really a historic breakthrough, and it shows that President Trump's leadership, from the Riyadh speech until today — you see a much different Middle East than what he inherited. And hopefully, there's a lot more good things to come'.... the recent agreement signed by Israel and the United Arab Emirates, In a press briefing, Kushner congratulated 'the people of Israel and the people of the United Arab Emirates," saying that 'today is a historic breakthrough and a great day for peace' ... "
---
Analysis Headline News
"Communism is Collective Demon Possession"
1. Joe Biden chooses Senator Kamala Harris to be his Vice President nominee in this election in November!
NEWS BRIEF: "Joe Biden Selects Kamala Harris as Running Mate", Breitbart News, 11 August 2020
"Presumptive Democrat nominee Joe Biden has selected Sen. Kamala Harris (D-CA) to be his running mate, making her the first black woman on a major White House ticket, the former vice president announced on social media Tuesday afternoon."
Biden seems to be suffering from some sort of mental dementia, which makes it very difficult for him to speak in person; social media is the ideal way in which he could present himself to the world. Listen to what he said in his Twitter announcement.
" 'I have the great honor to announce that I've picked @KamalaHarris — a fearless fighter for the little guy, and one of the country's finest public servants — as my running mate," Biden wrote on Twitter."
"The White House candidate continued: 'Back when Kamala was Attorney General, she worked closely with Beau. I watched as they took on the big banks, lifted up working people, and protected women and kids from abuse. I was proud then, and I'm proud now to have her as my partner in this campaign."
Senator Harris is far more radically to the Left than is Joe Biden, but she is not acceptable to the most radical Left, and that may split the Democrat vote rather significantly.
Kamala responded with equally flowery language:
" '".@JoeBiden can unify the American people because he's spent his life fighting for us. And as president, he'll build an America that lives up to our ideals. I'm honored to join him as our party's nominee for Vice President, and do what it takes to make him our Commander-in-Chief'."
The Trump re-election campaign responded quickly:
President Donald Trump's re-elected campaign swiftly responded to Biden's selection of Harris, branding the pair: 'Slow Joe and Phony Kamala'."
" 'Kamala Harris ran for president by rushing to the radical left, embracing Bernie's plan for socialized medicine, calling for trillions in new taxes, attacking Joe Biden for racist policies', the Trump campaign said in a video tweeted by President Trump. 'They smartly spotted a phony — but not Joe Biden. He's not that smart', the ad continues, before adding Biden 'is handing over the reins to Kamala' if the two win in November.
" 'Slow Joe and Phony Kamala: Perfect together, wrong for America', the ad concludes."
Biden's weak VP candidate just furthers our belief in December, 2016, that the Democrats were going to deliberately lose the 2020 election!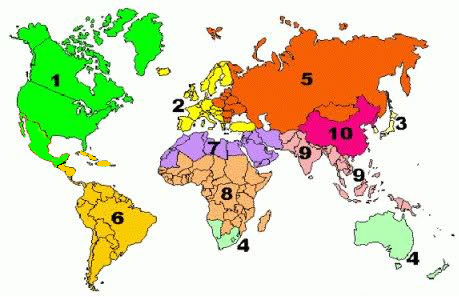 The Illuminati is thoroughly obsessed with carrying out their plan to reorganize all nations into precisely 10. The Club of Rome issued this plan in their 1972 book, "Mankind At The Turning Point".
The most problematic supernation is #1, "The North American Union", a.k.a., "USMCA".
American patriotism, plus Conservative values, have doomed any chance that a political government sovereign over the same geography of the North American Union, can be reached.
The President who can convince Americans to surrender their sovereignty to the North American Union Regional Government must be:
* Extremely charismatic
* Extremely popular with his base
* Republican -- the majority of the American people will never trust a Liberal Democrat to surrender our sovereignty
* This President needs to possess a rock-solid, veto-proof majority in both Houses of Congress. He will need a 66% majority in the Senate to pass this treaty. President Trump will need to carry Republicans to victory in both Houses of Congress in an unprecedented sweep, in this upcoming 2020 election.
This reality means that the Democrats are going to be defeated in historically-high levels. Given their political expertise, their more than ample funding, their expert manipulation of language, such a great defeat must come at their own hand.
Toward this end, Democrat party officials have invited huge blocks of voters to leave their party, i.e., Pro-Life voters, Christian voters, anyone who believes the Bible, anyone who opposes the LGBT-Q agenda, and anyone who opposes the deliberate dumbing down of students in public schools.
And, finally, top Democrat party strategists have brought Senator Kamela Harris on to the ticket as the Vice President, a ticket already weakened by nominating a man who is slowly losing his right mind!
* Dumb mistake
* Rookie mistake
* Mistake which no one can explain
However, when the Republicans massively control both Houses of Congress, President Trump will be able to ramrod through the creation of the North American Union (USMCA), thus continuing the fulfillment of Daniel 7:7-8, Daniel 2:40-45, and Revelation 17:12-18.
The script is written, the stage is set, and the players are preparing for their roles.
This election will make it all possible.
2. As we examine Harris' record, we can only shake our heads in amazement as to why Biden selected her.
She is strong in areas the Democrats want to pull away from and weak in areas the Democrats are embracing.
NEWS BRIEF: "Kamala Harris Further Left than 'Democratic Socialist' Bernie Sanders", Breitbart News, 12 August 2020
"The non-partisan GovTrack.us website rated Sen. Kamala Harris (D-CA) the most left-wing member of the Senate in 2019 — further left than "democratic socialist" Sen. Bernie Sanders (I-VT). She was an early co-sponsor of the Senate version of the "Green New Deal" of Rep. Alexandria Ocasio-Cortez (D-NY), as well as the "Medicare for All" bill introduced by Sanders, which would have eliminated all private health insurance. Harris also supported granting free health care to illegal aliens, slashing military budgets, and other radical proposals."
Of course, the Leftist media is spinning Harris' radical Left position using time-honored method of slapping meaningless labels.
"The New York Times called Harris a 'pragmatic moderate' in its coverage of Harris's announcement as Joe Biden's running mate."
NEWS BRIEF: "Progressives Sour at Kamala Harris: 'The Contempt for the Base Is, Wow', Breitbart News, 12 August 2020
"Members of the far-left soured at Joe Biden's (D) selection of Sen. Kamala Harris (D-CA) as his running mate, expressing disappointment establishment Democrats did not heed the calls of progressives ... While Harris attempted to brand herself as a moderate during her presidential campaign, her record proves the label is inaccurate. Despite that, Harris is failing to resonate with many progressive voters, particularly given her controversial prosecutorial record."
These are the very reasons Harris failed during her primary campaign last year. A former Sander's aide explained more thoroughly.
"We are in the midst of the largest protest movement in American history, the subject of which is excessive policing, and the Democratic Party chose a 'top cop' and the author of the Joe Biden crime bill to save us from Trump," Briahna Joy Gray, former national press secretary for Sanders, said.
" 'The contempt for the base is, wow,' she added."
Another far-left radical stated his disgust.
"Jordan Chariton of the progressive media company Status Coup appeared to hold the same sentiments, stating Biden gave the 'middle finger to progressives, #BlackLivesMatter protesters, and black voters under the age of 50'."
This political cartoon depicts all the heavy political baggage Harris brings with her. Prepare to laugh!
President Trump recalled Harris' despicable treatment of Bret Kavanaugh during his Senate confirmation hearings, as this former California State Attorney General seemed determined to deny Kavanaugh the basic Constitutional right to "presumed innocent until proven guilty".
"On Tuesday, President Trump reminded the public of her behavior during the contentious hearings for Justice Brett Kavanaugh 'That was a horrible event', Trump said. 'I thought it was terrible for her, I thought it was terrible for our nation. She was the meanest, most horrible, most disrespectful than anybody in the U.S. Senate'."
And, now, she is poised to become Vice President of the United States!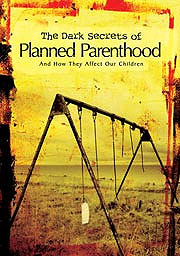 DVD
NEWS BRIEF: "Why Harris Is the 'Greatest Threat to Civil Rights' in US History", Townhall News, August 12, 2010
"The Center for Medical Progress's David Daleiden, who helped expose Planned Parenthood's harvesting and sale of fetal body parts in 2015, spoke out Tuesday night after Joe Biden announced California Sen. Kamala Harris would be his running mate.
" 'Lots of people are asking me what I think of the news tonight', he said on Twitter. '[Kamala Harris] is the greatest threat to First Amendment civil rights our country has ever seen. I know because she had my home raided for speaking the truth about her political patrons at Planned Parenthood'."
Yes, Harris did not hesitate to bring the political and legal hammer down upon Daleiden once he had successfully stripped the mask off Planned Parenthood.
"In 2016, as Attorney General of California, Harris was behind the raid of his apartment, in which authorities seized a laptop and several hard drives that contained the videos he filmed as part of his expose of Planned Parenthood. Some of the confiscated drives contained 'some very damning footage that has yet to be released to the public', he said at the time."
Harris' attack on the Pro-Life "Center For Medical Progress" may have trampled all over our Constitutional freedoms and guarantees, but it was effective in preventing public release of the most damning videos that Americans need to see.
Can you imagine what Harris might do if she were an integral part of a Biden/Harris administration?
NEWS BRIEF: "Joe Biden's Awful Vice Presidential Pick", by Ben Shapiro, August 12, 2020
"For well over a year, former Vice President Joe Biden has carried forth a simple strategy: Be nonthreatening. Facing a volatile, mistake-prone incumbent, Biden merely had to mimic vital signs, stay out of the spotlight and avoid looking off-putting or radical. And he accomplished those objectives, to great effect."
"All he had before him was one final hurdle: picking a vice president ... Biden couldn't do it."
"But there was one pick who would prove far worse than all the others: Sen. Kamala Harris, D-Calif. Harris is deeply radical. She endorsed "Medicare for All" while announcing that she would move Americans away from their private health care plans; she announced in open debate that she would use executive orders to ban "assault weapons"; she said she would ban fracking; she attacked Justice Brett Kavanaugh as a purported rapist and Judge Brian Buescher for his Catholicism. Harris is unpopular with many black Americans: As a prosecutor, she was fond of pursuing heavy sentences for light charges, as well as civil asset forfeiture -- and then she bragged about smoking marijuana during her campaign. Harris has similarly alienated moderates, attacking Biden himself as a vicious racist for his unwillingness to support forced school busing in the 1970s, and suggesting that she believed Biden's sexual harassment accusers."
Biden has opened a door of opportunity to President Trump, and it seems that the President's team is well-positioned to take advantage of it. Videos are already running which correctly show the far-left-radical positions of this Democrat ticket.
3. Hollywood celebrity Rob Reiner proved once again that Archie Bunker's label is absolutely correct"
"MEAT HEAD"!
NEWS BRIEF: "Rob Reiner: Trump Gettysburg Speech Would Be Tribute to 'White Supremacy', Breitbart News, August 10, 2020
"Director and actor Rob Reiner said Monday that if President Donald Trump were to deliver a speech accepting his party's nomination at the historic Civil War battlefield at Gettysburg, Pennsylvania, it would be a tribute to 'White Supremacy'."
I repeat: "MEAT HEAD"!
The Gettysburg Civil War battlefield and the commemoration which followed, was the greatest battle in the massive war to finally end slavery and set the black slaves free. When President Lincoln strode to the podium to deliver his speech, he became the symbol of black freedom, brought about by whites who had no personal interest in freeing the slaves.
Knowledgeable blacks and whites should rejoice in the greatest symbol of Emancipation imaginable.
But, instead, Meat Head Rob Reiner flips the truth on its head, as he states that Lincoln's Gettysburg Address is a major symbol of "White Supremacy". Republican President Lincoln was fighting the Confederacy, which was the greatest symbol in all history of "White Supremacy"!
President Lincoln uttered the most succinct definition of democracy ever penned in the English language:
"... 'that this nation, under God, shall have a new birth of freedom; and that government of the people, by the people, for the people, shall not perish from the earth'."
The death toll was nearly unbelievable: "Some 18,000 Confederates had been killed and 13,000 were missing. The Union loss had been 23,000 of whom 16,543 were killed or wounded. Such is the evil fruitage of war. " ("A Heart That Yearned For God", by G. Frederick Owen, 1976, p. 158)
To summarize: President Lincoln presided over the greatest and the most bloody, victory over the "White Supremacy Confederate Army. Democrats led the pro-slavery Democrat Party in 1829, ripped apart the new experiment in Democracy in 1861 and led a most organized internal repression of blacks in the South imaginable.
And, yet, today, historically illiterate people like Rob Reiner have the gall to turn history on its head in their effort to slander and to defeat President Trump.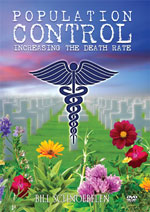 DVD
4. New York's Leftist Governor, Andrew Cuomo, may yet face an honest backlash for his order to force COVID-19 elderly patients into nursing homes, which killed over 6,000 people.
NEWS BRIEF: "Brewing Scandal? NY's true nursing home death toll cloaked in secrecy", World Israel News, August 11, 2020
"It was a controversial decision at the time. In March, Democratic New York Gov. Andrew Cuomo ordered nursing homes to accept coronavirus patients. The goal was to free up hospital beds. Families of loved ones in those homes worried about the consequences. Their fears were proven correct."
Over 6,400 patients have died in New York's nursing homes and long-term care facilities. But that doesn't tell the whole story ... New York's Dept. of Health is likely undercounting that number after it decided to include only those who died in the nursing homes and not those who were transported to hospitals and died there. If hospital deaths were included, the number would rise by another 1,600 at least."
"Given what is known about the disease now, to move coronavirus patients to elder-care facilities seems like madness ... Fox News Meteorologist Janice Dean ... said there were many other places where they could have put the coronavirus patients."
But, like other Democrat Elite leaders, Cuomo has denied any part in this imbecilic decision to send positive COVID-19 patients into nursing home facilities which are chock full of the most vulnerable people, elderly and those suffering already from some other malady.
"Dr. Michael Wasserman, president of the California Association of Long Term Care Medicine, said it is unethical of New York to not break out the deaths of nursing home residents at hospitals. "From an epidemiological and scientific perspective, there is absolutely no reason not to count them."
"Another group of numbers also suggests an undercount."
Leftist leaders the world over must be rejoicing over the "increase in the death rate" which COVID-19 has produced. We report in great detail the plan of the Elite to reduce the population of the world by "increasing the death rate"!
5. China may have embarked on a program to take over the world by means other than traditional weapons.
Wave upon wave of viruses from China may be her "weapon of choice"!
NEWS BRIEF: "China Attempting to Take Over the World", American Greatness, August 10, 2020
"The Chinese communist government plans to economically and militarily dominate the world by 2050 and has said as much. In order to accomplish this goal, they must dominate the only current world superpower, the United States of America ... China's reach is far more widespread than many people have understood, and China's ultimate goal is total control of the world and the global economy. It sounds like a bad spy movie playing out in real life. While the U.S. entertainment industry and the U.S. media, much of which is controlled by China, keep many Americans otherwise occupied, China stays focused and patient as Democrats prop up a senile old man for the most challenging job in the world."