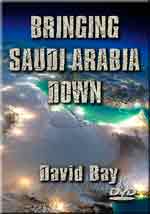 DVD
1. Iran accomplished Step 1 in destroying Israel plus the House of Saud when she successfully destroyed 50% of Saudi's oil production. The entire Middle East trembles at the brink of war; but, Iran must prevent the United States from entering the war as she can destroy her.
NEWS BRIEF: "Following Iranian Attack On Saudi Oil Facilities, Houthis Threaten Further Attacks: Warns Foreigners And Companies To Leave", MEMRI News Analysis, September 16, 2019
"Following the September 14, 2019 Iranian attack on the Saudi oil facilities, which was carried out by the Houthi militia and shut down half the kingdom's daily oil production,[1] the Houthis threatened further attacks on the same facilities, and warned 'foreigners and companies' to leave the area. "
While the Yemeni Houthis claimed responsibility for this devastatingly effective attack, American satellite experts have a far different opinion!
"... according to a senior source in the U.S. Administration, the attack was carried out using more than 20 drones and 12 guided missiles launched from Iranian territory."
The Houthis bragged of their newly acquired military capability.
"... Saree tweeted that the attack 'which targeted the oil refineries in Abqaiq and Khurais was carried out by several types of [remotely piloted] aircraft operating with various new motors, some ordinary and some jet-powered. We warn the companies and the foreigners to stay away from the plants which were attacked, since they are still in our line of fire and may be attacked [again] at any moment'.
"In another tweet Saree wrote: 'We emphasize to the Saudi regime that our long arm can reach any place we want at the time of our choosing. [The Saudi regime must] reconsider its steps and cease its aggression toward Yemen and its siege on it'."
The time has apparently arrived for the Global Elite to bring Sunni Saudi Arabia down to the level indicated by the 2006 Pentagon New Middle East Map, shown below: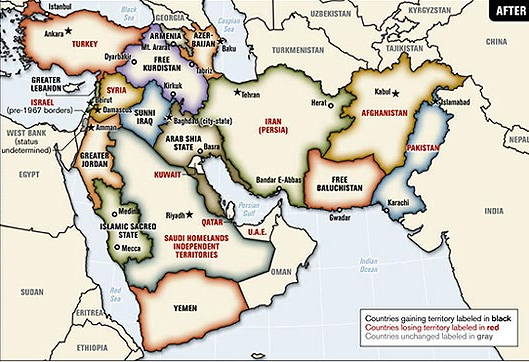 Read NEWS2213, entitled, "President Bush's 2006 'Middle East Map' Is Enraging Friends and Foes Alike", for full details. This plan is dynamic in its scope and thrust as it completely shakes up the standard Status Quo, and will provide much impetus toward the completion of the Prophecy of Isaiah 13 and the establishment of Supernation #7 in the global Ten Nation Reorganization (Daniel 7:7-8, Revelation 17:12, 17)
Shortly after the attack on the Saudi oilfields, a Houthi military spokesman warned that they could destroy the "glass houses" of other major oil-rich nations.
NEWS BRIEF: "HOUTHI MILITARY SPOKESMAN BRIGADIER YAHYA SAREE THREATENS THE 'GLASS TOWERS' OF ABU DHABI AND DUBAI, ADDS: WE HAVE DOZENS OF TARGETS IN THE UAE", MEMRI News Analysis, September 18, 2019
"Houthi military spokesman Brigadier Yahya Saree said in a September 18, 2019 press conference ... that the Yemeni armed forces are 'determined to carry out widespread and large-scale operations' against the "coalition of aggression and the forces of evil" that are led by Saudi Arabia and the UAE. He emphasized that Houthi forces will not hesitate to 'deal an immediate and exceptional' response against these countries if they do not stop their 'aggression' against Yemen ...the Houthis' target bank includes dozens of targets in the UAE, including Abu Dhabi and Dubai, and he warned that the UAE leadership will regret it if they order a retaliation attack against Yemen ... Brigadier Saree added: 'If you want peace and security for your installations and glass towers, which cannot withstand an attack by even a single drone, then you should leave Yemen to its own devices. You should take this warning seriously'."
Iran is, therefore, entering into Step 2 by unleashing her proxy Palestinian forces against Israel! To facilitate Step 2, Iran's most influential general flew to Baghdad to meet with Hamas and Hezbollah leaders.
NEWS BRIEF: "Iran's Soleimani in Baghdad confers with Shiite proxies on strikes against US forces in Iraq, also Israel", DEBKAfile News, Sept 18, 2019
"Al Qods chief Qassem Soleimani arrived in Baghdad on Monday, Sept. 16, two days after Iran's cruise-missile drone attack on Saudi oil ... Accompanied by his operational staff, the IRGC general was quickly closeted with three heads of pro-Iranian Iraqi Shiite militias and former Iraqi prime minister Nuri al-Maliki."
"Our sources reveal their two subjects of discussion: 1) The Iraqi militias' response in the event of a US and/or Saudi assault on Iran in retaliation for its attacks on major Saudi oil facilities on Saturday. 2) The military action the Iraqi militias would take against Israel as payback for its constant air and missile strikes against Iran's bases in Syria and Iraq."
Iran certainly does not want for the United States to join a counter-attack against her, as she knows that her armed forces are not capable to withstand a full onslaught from American and Israeli forces. However, she is attempting to walk a fine line, initiating military action against her foes in the region without drawing America and Israel into the fray.
Since America has not ordered a counter strike in the five days since Iran's proxy strike against Saudi Arabian oil facilities, and since Israel is preoccupied right now with her election, Iran will undoubtedly unleash her Palestinian proxy forces against Israel: Hamas from the south, Hezbollah from the north and the Palestinian Authority from within.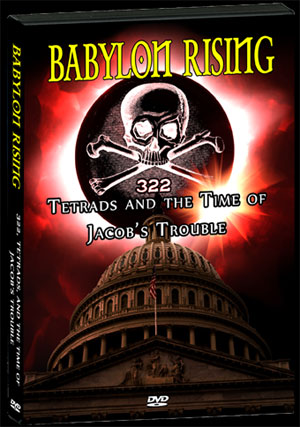 DVD
The "Time of Jacob's Trouble" is at hand!
What is the "Time of Jacob's Trouble"?
Israel appears to be on the verge of plunging into the prophetic Abyss which God calls the "Time of Jacob's Trouble"!
"Alas! for that day is great, so that none is like it: it is even the time of Jacob's trouble..." (Jeremiah 30:7, KJV)
"And at that time shall Michael stand up, the great prince which standeth for the children of thy people: and there shall be a time of trouble, such as never was since there was a nation even to that same time ..." (Daniel 12:1, KJV)
The people of Israel at this time will have suffered so greatly, that, at the time when Russia leads an alliance against Israel, the people will be dependent upon firewood again for cooking and heating! (Ezekiel 39:9-10)
I repeat: The "Time of Jacob's Trouble" is at hand!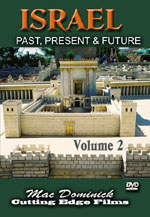 DVD
2. Israeli elections have proven ineffective in selecting a Prime Minister, throwing the government into turmoil.
NEWS BRIEF: "Netanyahu, Gantz deadlocked after repeat election", Israel National News, 9/19/2019
"Prime Minister Binyamin Netanyahu and his main challenger, Blue and White chief Benny Gantz, remain deadlocked Wednesday after Tuesday's Knesset election, raising the possibility of a unity government or even the possibility of a third general election."
"Preliminary results now show Blue and White with 32 seats to 31 for the Likud. Blue and White currently leads the Likud by roughly 25,000 votes, with less than half a million votes left to count."
NEWS BRIEF: "Election Thoughts", The Golden Report, 9-6-2019
"A lot of Israelis are very upset with Netanyahu for not taking out Hamas after the last 700 missiles fired into our civilian population from Gaza. He knows he is in trouble and many of us here are very concerned that because of the dissatisfaction with him the liberals will win the election tomorrow."
Not only did Netanyahu refuse to strongly counter-attack when Hamas fired 700 missiles into Israel, he compounded his problem by stating that he could not act because the IDF was in the midst of an operation in the north!
Therefore, the Prime Minister just told the Palestinian enemy that the vaunted IDF could not defend against a coordinated attack from the north and from the south. Therefore, Israel will be attacked in just this manner, combined with the Palestinian Authority attacking from within!
Some Cutting Edge supporters have called me, worried about whether Israel can survive this current weakness in the face of such a well-armed implacable enemy.
My answer may surprise you.
I know that Israel will come out of this conflict intact as a nation. God's prophecy foretells it:
"I say then, Hath God cast away His people? God forbid ...God hath not cast away His people which He foreknew..." Even though Israel had sinned greatly and repeatedly, God had not cast them aside as His Chosen People. When we look back at God's covenant with Abraham, we see why God could not cast aside Israel and still be true to His eternal, unchanging Nature. In Genesis 17:7-8, God explains His covenant with Abraham. God promised, "I will establish My covenant between Me and thee and thy seed after thee in their generations for an everlasting covenant..." God repeats this commitment to an everlasting covenant in verse 8.
God could not end this physical covenant with Abraham's descendants without violating His unchanging Nature. He simply had to ensure that this National Covenant stood for eternity. Notice, also, that this covenant with Abraham was unconditional. Even if the Jews following Abraham were to rebel against God, this covenant would stand.
Further, I know that the top leadership of the Blue and White Party are both former IDF generals, even former Chiefs of Staff. Therefore, while they may disagree with many of Netanyahu's programs, they will stand equally with him regarding Israel's defense.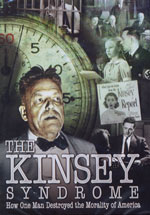 DVD
3. About 80% of all women immigrating to the United States are raped during their journey.
NEWS BRIEF: "Revealed: 80 Percent of Central American Women, Girls Raped Crossing into U.S.", Breitbart News, 18 Sept 2019
"For all the political Left's shrieks about a so-called 'War on women' and a systemic 'rape culture' pervasive throughout American society, the reality that some 8 in 10 women and girls are sexually assaulted during the dangerous trek from Mexico and South America to the U.S. southern border is met mostly with silence."
"The report revealed the stunning truth that 80 percent of Central American women and girls are raped during their journey, primarily while traveling through Mexico or when they cross the U.S. border ... One woman profiled by the New York Times described being raped in Mexican brothels as well as in McAllen, Texas. She said, 'They just told us, 'You guys don't have money, so you have to pay with your body'."
One of the very real problems with allowing unlimited numbers of illegal immigrants into our country without proper vetting is that a very high percentage of such people do not share our cultural values! In Judeo-Christianity, God has placed women on an equal footing spiritually, thus granting a much higher value than in other religions.
Is the Latino culture a "Rape Culture"?
NEWS BRIEF: "Sex Crimes? Hispanics Top the List", By Ann Coulter, World Net Daily,
Published July 1, 2015
"When Donald Trump said something not exuberantly enthusiastic about Mexican immigrants, the media's response was to boycott him. One thing they didn't do was produce any facts showing he was wrong. Trump said: "When Mexico sends its people, they're not sending their best ... They're sending people that have lots of problems, and they're bringing those problems to us. They're bringing drugs. They're bringing crime. They're rapists. "
"The first thing a news fact-checker would have noticed is: THE GOVERNMENT WON'T TELL US HOW MANY IMMIGRANTS ARE COMMITTING CRIMES IN AMERICA."
"... why would any country be taking another country's criminals? We have our own criminals! No one asked for more."
"... As for the crime of rape specifically, different groups have different criminal proclivities, and no one takes a backseat to Hispanics in terms of sex crimes.The rate of rape in Mexico is even higher than in India ... A report from the Inter-American Children's Institute explains that in Latin America, women and children are "seen as objects instead of human beings with rights and freedoms."
"Who is this media cover-up helping? Not the American girls getting raped. But also not the Latina immigrants who came to the U.S., thinking they were escaping the Latin American rape culture."
Rape is also a dreary constant threat in Muslim cultures, even in broad daylight.
NEWS BRIEF: "Egypt Rape Culture: Woman stripped, beaten and sexually assaulted at Tahrir Square", Egyptian Streets, June 9, 2014
"Yesterday thousands of Egyptians gathered in Tahrir Square to celebrate the inauguration of Egypt's seventh president Abdelfatah El Sisi ... The original video, which was removed from YouTube due to its graphic nature, shows a naked, injured woman, attempting to flee a large group of men who have sexually assaulted her in the middle of the square."
Do you mean that, in Islamic culture, a large group of men can so brazenly harass, assault and rape a woman in broad daylight, in full view of thousands of Egyptian people? No wonder Islamic immigrants follow and harass young European women, not realizing they are doing anything wrong?
Is Islamic culture a "Rape Culture"?
NEWS BRIEF: "Islam: A Culture of Rape", The Geller Report, Sept 19, 2019
"Rape is a cruel violation of a helpless victim. In addition to the physical torment involved, rape reduces the victim to subhuman status ... Under the barbaric rule of the mullahcracy in Iran, however, sexual assaults have become instruments of policy for extracting false confessions, satisfying the boundless sadism and sexual perversities of the jailers, and punishing the helpless victims and leaving them with a sense of dehumanization."
"A top Sweden Democrat has said that rape is stated "rooted in Islam." "Rape is deeply rooted in Muslim culture," Michael Hess, vice president of the Sweden Democrats in Karlskrona in southern Sweden, wrote in a Facebook post."
And, now, you are going to realize why rape is so accepted in Islamic societies.
"Prophet Muhammad not only gave permission for rape, he also provided a religious justification for it ... Islam rewards those who become martyrs with 72 virgins. Islam, by fiat, discriminates against women. Qur'an 4:11 ... women are treated as chattel. Young girls are subjected to barbaric genital mutilation to make them sex slaves and birth channels without the ability to enjoy intercourse. Minors are subject to execution, adulterers are stoned to death, a faithful follower of Allah can have as many as four permanent wives – and replace any of them at any time he wants."
This author concludes: "as long as Western world remains in denial about massive rape epidemic by Muslims and refuses to believe Islam is the culprit, these sexual assaults will continue."