News Alert
Monday, January 6, 2014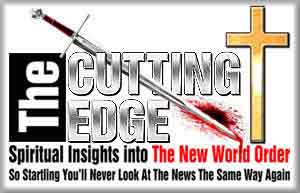 "Best of Doc Marquis"
Doc illustrates how Masonry is uniquely acting to unify the world and produce Antichrist -- just as "Zenith 2016" reports.
Six (6) DVD Combo - Regularly $179.94, Now Only $119.74, Saving You $60!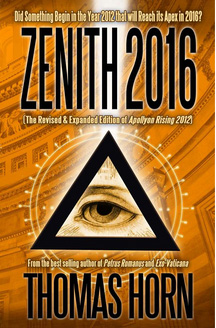 "Zenith 2016: Masonic Countdown Started in 2012 To Produce A Global Leader! "
The Illuminati began a series of events in 2012 which they believe will culminate in the appearance of a world messianic leader in just a few short years. A New World Order birthed out of Chaos is coming and quickly.
Learn about Blood Moons, Feast Days and the Comet of the Century, the return of the Nephilim, the planned role of Pope Francis I, and what the Protestant Reformers believed about 2012-2016.
Masonic Skull & Bones President George W. Bush declared in his Second Inaugural Address of January 20, 2005, 'When our Founders declared a new order of the ages ... they were acting on an ancient hope that is meant to be fulfilled.' He was throwing down a gauntlet of challenge to all peoples throughout the world that the Illuminati was about to bring their coveted New World Order and its Masonic Christ to the world scene.
451 pages - Order This Product Now