* On April 19, 1993, U.S. military forces attacked a virtually defenseless compound containing David Koresh and over 200 men, women, and children. Violating the Possee Comitatus Act that prohibits the use of military weaponry against American citizens, soldiers killed 67 adults and 17 children -- 83 total.
* On April 19, 1995, precisely 24 months to the day after the conflagration in Waco, a huge bomb or bombs explodes, devastating the Murrah Federal Building in Oklahoma City.
* On April 26, 1998, a school shooter struck in Edinboro, Pennsylvania -- 1 killed, 3 wounded
* On April 20, 1999, avowed Satanists struck in Littleton, Colorado, Columbine High School -- 15 killed, 14 wounded
* April 26, 2002, this shooter struck in a German high school, exactly four years later to the day from the shooting in Edinboro.
* April 29, 2002, the second shooter struck in Bosnia
Military and diplomatic events since Joe Biden was inaugurated have gradually increased in intensity and in frequency to the point where a global war could be easily ignited. We cannot be oblivious to the calendar reality that April 19-May 1 -- the Bloody Sacrifice to the Beast -- is coming up soon.
The war to produce Antichrist on the world scene may be soon upon us.
2. The shooting in Boulder, Colorado, of a supermarket frequented by Jewish customers by a Islamist radical from Syria, raises an interesting question!
NEWS BRIEF: "The Boulder Colorado Islamist shooting: Ancient Egypt, modern America", Israel National News, March 25, 2021
"The shooter who on Monday killed 10 during an attack in Boulder, Colorado had targeted a 'Jewish store' ... Right away, we hear that Boulder County District Attorney Michael Dougherty has said that investigators have not identified a motive for the suspect, who has been identified as Ahmad Al Aliwi Alissa from the Denver suburb of Arvada.
"Alissa was reportedly born in 1999 in Syria ... this immediately raised some red flags in my brain, but not so in the mainstream media."
An investigation immediately revealed some very interesting, and damning, hard facts.
"... the King Soopers grocery market targeted by the shooter is known as a 'Jewish store' with a large Jewish clientele due to the supply of kosher items the store carries..."
"King Soopers website indeed advertises the grocery chain as 'Your One-Stop Shop For Kosher Groceries'. The store is also included on a Vaad Hakashrus of Denver list of stores that carry kosher items."
What about the shooter? Was he a white national supremacist, as Mass Media was starting to hint?
"Citing a source in Boulder law enforcement ... the shooter had sworn allegiance to ISIS before the attack." Nor was he Caucasian white, but Middle Eastern.
""The irony isn't lost on me how a Radical Islamist, and ISIS member drove 25 miles out of his way to get to this specific store just to shoot everyone in sight. Yet, not a single mainstream outlet wants to talk about the fact that the location of the attack is a Jewish store, with a majority Jewish clientele."
The major Jewish holiday, Passover, is coming up.
"Saturday evening is the start of the Jewish holiday of Passover, commemorating how Moses led the Jewish people out of slavery in Egypt, to head for the Promised Land ..."
Has modern America been transformed into the Ancient Egypt from which God delivered the Jews?
"For we see young Islamists continuing to go on murderous rampages against Jews or Jewish stores, and the non-Jewish media and political elites perceive the story to be only one about gun control, and they only get upset about so-called Islamophobia and not antisemitism."
"And do we not understand that with critical race theory, gender fluidity, abortions on demand, moral and cultural relativism, support for Iran and the genocidal Palestinians, and antisemitic universities and newspapers, that America keeps tolerating paganism and that is not any better for the Jews than ancient Egypt was?"
God foretold that, at the End of the Age, he will call for His people to come home to Israel, much like a beekeeper calls for his bees to come back to their hives. "I will hiss for them [as the keeper does for his bees] and gather them in, for I have redeemed them, and they shall increase [again] as they have increased before, in Egypt (Zechariah 10:8)
Now that the most pro-Israel president in modern history has been thrust out of office (Trump) and replaced by the most hateful anti-Jewish president ever (Biden), are the Jews going to heed God's call to leave the lands into which they have fled and return to Israel?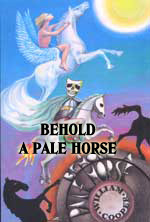 3. A Gun Seizure laws weave their way through Congress, the time has come to ask the question:
Were more mass shootings committed under President Trump than under President Obama?
NEWS BRIEF: "OBAMA VS TRUMP: WHO HAD MORE MASS SHOOTINGS UNDER HIS WATCH?", Israel365 News, AUG 5, 2019
"Any violence is reprehensible and any mass shooting is horrific but the politicization by the media ... demands an objective look at the statistical reality ... In its simplest form, Mass shootings are defined as incidents involving multiple victims of firearm-related violence ... The vast majority of these shootings were crime-related."
And, most of these "mass shootings" with criminal motives occurred in Liberal states which had the most stringent gun control laws on the books.
"Trump critics might claim that there were far fewer shootings during Obama's administration, blaming the rise in attacks on Trump. In fact, Obama's presidency marked a sharp rise in mass shootings which seemed to pass unnoticed by the mainstream media. "
"Vastly more mass shootings have taken place during President Obama's administration than that of any other recent President."
What is the bottom line statistic?
Barrack H. Obama: 2009-2015 (in 7th year) 162 mass murders
"Citing an article in Truth Stream Media which claimed that there were 'more mass shootings under President Obama than the four previous Presidents combined, as well as a much greater incidence of mass shootings involving eight or more victims'."
This journalist concludes: "Nonetheless, after seeing the facts and data I presented in this article, I think it is undeniable that something happened during the Obama administration that led to a sharp increase in mass attacks. I believe it was a type of divisiveness that challenged the very basis the country stands upon. This polarization of the country is literally killing us...."
Of course, the ultimate insider revelation came from New Age author, Bill Cooper, as he revealed information only an insider would know. The government is carrying out these horrific public shootings in order to so turn the collective attitude toward private gun ownership completely around. Listen:
"Using drugs and hypnosis on mental patients in a process called Orion, the CIA inculcated the desire in these people to open fire on schoolyards and thus inflame the antigun lobby ... The middle class is begging the government to do away with the 2nd amendment." (Cooper, "Behold A Pale Horse", p. 64]
But there is more!
"I have found that these events [public shootings] have indeed happened all over the country ... In every instance that I have investigated ... the shooters were all ex-mental patients or were current mental patients who were all on the drug PROZAC! This drug, when taken in certain doses, increases the serotonin level in the patient, causing extreme violence. Couple that with a posthypnotic suggestion or control through an electronic brain implant or microwave or E.L.F. Intrusion, and you get mass murder ..." [Cooper, p. 225]
And, now, we have one more factor to add in as we discuss how a person becomes a shooter of innocent people -- Islam is fielding hardened, trained Jihadist killers!
And dangerous Joe Biden leads the chorus now for Gun Seizure!
A South Carolina state senator has introduced a bill which allows every gun owner to automatically become a "Militia Member"!
NEWS BRIEF: "S. Carolina senator suggests everyone be made militia member: "To make sure no federal law can ever seize guns", S.F. Gate, March 23, 2021
" A South Carolina senator has a proposal to make sure no federal law can ever seize guns — make everyone over 17 who can legally own a gun a member of a militia. South Carolina's constitution allows the governor to call up an 'unorganized militia' of any 'able bodied male citizens' between ages 18 and 45. State Sen. Tom Corbin's proposal would automatically expand membership to everyone who is over 17 and could own a gun."
Such a proposal would automatically trigger the specific protection from our Constitution.
"Supporters of the bill said if everyone is a member of a militia, then they all fall under the opening clause of the Second Amendment of the U.S. Constitution that starts 'A well regulated Militia'. That way a federal law restricting weapons would not apply in South Carolina since almost all residents would be in the unorganized militia."
This proposal is so fresh in its concept, and the threat of gun seizure laws coming out of this Democrat-controlled government is so intimidating, I would expect other states to follow suit.
4. Don't be too surprised when the investigation by New York lawmakers of Governor Cuomo's alleged sexual misconduct charges drags on and on and ultimately will be dismissed.
NEWS BRIEF: "NY Lawmakers Commit to Thorough, Lengthy Impeachment Investigation of Gov Cuomo", Breitbart News, 24 March 2021
"The New York State Assembly's judiciary committee announced on Tuesday that its investigation of Governor Andrew Cuomo's behavior could take 'months'."
Now, notice who is going to do the "investigating".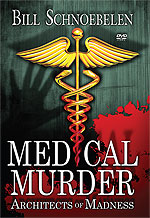 "The New York State Assembly's judiciary committee announced on Tuesday that its investigation of Governor Andrew Cuomo's behavior could take 'months' ... Yet even that issue may be dwarfed by the governor's alleged mishandling and subsequent cover-up of nursing homes deaths during the coronavirus pandemic."
You see: In the past, the Illuminati has launched a type of investigation which will officially exonerate their own people from any wrongdoing. In fact, the Illuminati loves investigations -- since they appoint the investigators, they can guarantee the outcome.
Defending Cuomo on the basis of the deliberate control of the Media coupled with the deliberate creation of bold lies, people are likely to be so drawn by the sexual allegations that they will ignore the more serious charges of murdering 15,000 people or more.
"Wag The Dog" rules supreme!
5. As the border crisis continues to spiral out of control, Mexico is deploying 9,000 soldiers to restore control.
NEWS BRIEF: "Mexico Deploys Almost 9,000 Troops to Stem Flow of Migrants From Northern Triangle to US Border", The Epoch Times, March 23, 2021
"Mexico has deployed 8,715 troops to its southern and northern border to prevent migrants from the Northern Triangle countries from reaching the U.S.-Mexico border, as the United States faces a surge of illegal immigrants from Central America. The Mexican military has set up 347 immigration checkpoints along three main routes in Mexico—the Gulf, Central, and Pacific, Mexico Secretary of Defense Luis Cresencio Sandoval said during a news conference on Monday."
When the Mexican Army needs to be deployed to control this surge of people, you know that the situation is truly spiraling out of control!
Maybe, the Mexican government is going to reinstate Trump's policy known as "Remain In Mexico".
Whatever the Mexican government plans to do with these troops, we should be advised to watch events closely.
Breaking News
6. Intelligence Agencies are suddenly warning:
Iran is planning to attack a key American military base and kill a top U.S. general, in retailiation for Trump's assassination of terror chief Qassem Soleimani, in Baghdad in January 2020.
NEWS BRIEF: "Iran Plans to Attack Vital US Base in Washington DC, and Kill a Top US General", American Defense News, March 23, 2021
"Sensing opportunity and weakness with the new Biden administration desperately wanting a new Iran nuclear deal, and failing to respond forcefully to Iranian-backed militia attacks in Iraq, Iranian terror leaders are reportedly planning a bold attack on U.S. soil. "
Note that this planned attack on an American base is made possible only with the perceived weakness of Joe Biden. In other words, this attack would not even be contemplated were Donald Trump still in the White House.
"According to communications intelligence (COMINT) intercepts by the National Security Agency (NSA), Iranian terror leaders have discussed plans to attack Fort McNair, a critical Army post in the U.S. capital, and kill the Army's vice chief of staff, who lives there. Ft. MacNair, located on the water near the bustling, newly developed Waterfront District of DC, is home to the Joint Force Headquarters-National Capital Region and the U.S. Army Military District of Washington. Its motto is 'Guardian of the Nation's Capital'."
"The Army post, one of the oldest in the country, also houses the Vice chief of staff, General Joseph M. Martin Martin's official residence. It is also home to the National War College, where senior military officers hoping for admiral or general study national security strategy."
I can contemplate a possible time for this attack to be carried out.
This attack would be a perfect method by which President Biden could be distracted from news that China has invaded Taiwan and/or North Korea has launched a ground offensive against South Korea. Old "Basement Joe" could be forgiven if he is simply overwhelmed by too many major wars breaking out at the same time!
At least, we know why 10,000 American troops have remained on guard at the U.S. Government Center!