Title: GAY REPUBLICAN GROUP VERY PLEASED THAT THE REPUBLICAN NATIONAL CONVENTION HAS SELECTED PRO-GAY SPEAKERS TO ANCHOR THE CONVENTION POISED TO SELECT PRESIDENT BUSH FOR RE-ELECTION
Resources to aid your Understanding
Subtitle: In NEWS1938, we noted that President Bush has gone from a pro-Gay President in the first half of his Presidency to a "Conservative Christian" President just in time for re-election. However, Governor Racicot, Chairman of the Bush-Cheney '04 campaign -- and darling of Republican Gays -- ensured that the nominating convention speaker list was pro-Gay, thus showing the true colors of this Administration.

The New World Order is coming! Are you ready? Once you understand what this New World Order really is, and how it is being gradually implemented, you will be able to see it progressing in your daily news!!
Learn how to protect yourself, your loved ones!
Stand by for insights so startling you will never look at the news the same way again.
YOU ARE NOW ON
THE CUTTING EDGE
PRESIDENT BUSH'S PRO-GAY AGENDA -- "IDENTICAL TO CLINTON"
One of the "Smoking Gun" pieces of evidence proving that President Bush cannot be a genuine, Born Again Christian, is his extremely proactive record on Gay Rights Issues. Consider for a moment some of the articles on this subject we have previously written:
NEWS1600 -- "WHY ARE GAYS, LESBIANS 'A-GLOW' OVER BUSH POLICIES? Review of President's First 100 Days" - Posted December, 2001
NEWS1652 -- "CHRISTIAN CONCERNED WOMEN OF AMERICA [CWA] RAISES THE ALARM ON PRESIDENT BUSH: HIS POLICIES ARE IDENTICAL TO CLINTON'S REGARDING THE GAY AND LESBIAN AGENDA!" - Posted April, 2002
NEWS1723 -- "PRESIDENT GEORGE BUSH IS HELPING GAY REPUBLICANS RAISE MONEY!" Part of the Campaign Advertising for Log Cabin Republicans -- Posted October, 2002
NEWS1880 - "PRESIDENT BUSH IS ABOUT TO BETRAY EVANGELICAL CHRISTIANITY!" Describes how Bush is going to change direction so he can win reelection - Posted November, 2003

If you have not yet read these archived articles, we encourage you to take the time to do so now, for they may reveal a side to President Bush of which you have not been aware. Indeed, if more Christians would understand these policies Bush has pursued during his first two years, less Christians would continue to support him for reelection.
Now, let us examine some older individual news stories that have a direct bearing upon the 2004 Presidential Campaign of President Bush. Be sure to carefully watch the date of each article.
NEWS BRIEF: "GOP Chairman Racicot Defends Meeting with 'Gay' Pressure Group', By Robert Knight, Concerned Women of America, 5/7/2003

"WASHINGTON, D.C. — In a meeting Tuesday with 11 pro-family leaders at GOP headquarters, Republican Party Committee Chairman Marc Racicot defended his March 7 meeting with the Human Rights Campaign (HRC), the largest homosexual pressure group. 'I meet with everybody', Racicot answered in response to a question from American Family Association (AFA) President Don Wildmon, who had called Tuesday's meeting. Racicot said he was trying to execute 'the directive that the president gave me … to carry our message, our principles, to everybody and anybody'."
NEWS BRIEF: "Racicot takes Bush campaign helm: GOP gays applaud, Christian right boos", By TED MONOSON, Washington Bureau, carried by The Missoulian, June 17, 2003
"WASHINGTON -- President Bush's effort to win another four years in the White House will be led by former Montana Republican Gov. Marc Racicot. Racicot announced on Monday that he is leaving his position as chairman of the Republican National Committee to assume the reins of the president's re-election campaign ... 'Due to the inclusive message of President Bush, the hard work of the RNC and the dedication of millions of Republicans nationwide, I am confident our party looks forward to another period of growth and electoral success'."
The word "inclusive" in this context is a Gay-Lesbian word used to denote anyone who includes homosexuals within their party on the same basis as heterosexuals. When you read literature from these gay groups, you will find the word, "inclusive" commonly used. Thus, Racicot was sending a signal to the Gay community that he was going to ensure that their needs and interests are met in the second Bush Administration. You see, when running for reelection, the President has to carefully say just the right things to appeal to his main constituency; in this case, that core constituency is Conservative and/or Conservative Christian, voters.
However, since the President wants the votes of groups of lesser numbers, and cannot speak to their issues directly, he directs lesser people in his campaign office and/or his Administration, to speak to these groups. Symbolism is also very important. Therefore, when Marc Racicot used the word, "inclusive", every Republican gay in the country knew the President was speaking to them in "code". Ted Monoson speaks then of the joy within the gay community to having Racicot serve as Bush's Campaign Director. While Governor of the State of Montana, Racicot took very good care to serve the Gay agenda.
Ted Monoson continues -- Remember, the date of this article was June 17, 2003:
"The decision to put Racicot in charge of the re-election campaign received a warm reception from the Log Cabin Republicans, the nation's largest gay and lesbian Republican organization. 'We think Marc Racicot has been one of the best chairmen the Republican National Committee has had', Log Cabin Republican spokesman Mark Mead said. 'Marc Racicot gets it. He understands that you build a party by addition, not subtraction'." [Ibid.]
President Bush praised Marc Racicot warmly.
" 'I'm grateful that Marc has agreed to serve as chairman of my campaign', Bush said in a Monday statement. 'A close friend, Marc will help communicate our optimistic agenda and record of accomplishments'." [Ibid.]
Note that Bush called Marc Racicot a "close friend". This "close friend" has long been a champion of Gay Rights issues. Once again, we turn to our Missoulian article.
"Rumors that the Racicot would lead the re-election campaign have already provoked much gnashing of teeth among Christian conservatives who oppose Racicot's efforts to bring homosexuals into the Republican family ... Racicot, who served as governor from 1993 to 2001, also angered Christian conservatives in 2000 when he signed an executive order establishing 'sexual orientation' as a protected civil right in Montana." [Ibid.]
Marc Racicot came into the Bush Administration originally simply because of his pro-homosexual bias. That fact was well established only one year into the Bush term, as this next article states. Note this is the oldest article we have quoted.
NEWS BRIEF: "Homosexual Activists Pleasantly Surprised by Bush Record", by Peter LaBarbara, Culture and Family, January 23, 2002
"A year into the administration of George W. Bush, homosexual activists are praising the Republican president for supporting their agenda more than they had expected. Bush's appointment of former Montana Governor Mark Racicot (R) as chairman of the Republican National Committee (RNC) is the latest action to earn applause from 'gay' leaders. A lobbyist with the homosexual pressure group Human Rights Campaign (HRC) hailed Racicot's pro-homosexual record and said his 'appointment is a message of inclusiveness and tolerance in the Republican Party'."


CURRENT PRO-GAY ACTIVITIES BY PRESIDENT BUSH
Any presidential nominating convention is an opportunity for the candidate to showcase his credentials to his core constituency. Since Right Wing, Born Again Christians supposedly form President Bush's core constituency, we should see a line-up of key convention speakers who represent these core values. However, that is simply not the case! The announced line-up of speakers in the Republican Presidential Convention represent the Liberal value system long rejected by genuine Christians: Pro-Abortion and Pro-Gay speakers have been slated to address the convention. I was shocked when I learned of these speakers.
The gay group, Log Cabin Republicans, first caught my eye on this subject, for they were exceedingly pleased with the speakers the Republican National Committee lined up to keynote the convention. If the Log Cabin Republicans are pleased with the Bush-approved National Presidential Nominating Convention, then something is really wrong!
NEWS BRIEF: "Log Cabin Republicans Praise Republican National Convention for Choice of Inclusive Speakers: Inclusive Republicans and Opponents of the Anti-family Federal Marriage Amendment Represent the Future of the GOP", Log Cabin Republicans News Release, June 29, 2004, http://www.logcabin.org/logcabin/press_062904.html
"(Washington, DC)—The Log Cabin Republicans praise the Republican National Convention for its choice of inclusive, big tent Republicans to speak in primetime at the convention in New York City. Included in this list are former New York City Mayor Rudy Giuliani, Arizona Senator John McCain, California Governor Arnold Schwarzenegger, and New York Governor George Pataki. Additionally, New York City Mayor Michael Bloomberg will open the convention.
The Executive Director of the Log Cabin Republicans then waxed eloquently as to the meaning of selecting these specific men as key convention speakers.
"These speakers represent the future of the Republican Party. These Republicans are among the leading voices for inclusion in the GOP. We applaud the RNC for showcasing leaders who have had the courage to oppose any attempt to write discrimination into our Constitution', said Patrick Guerriero, Executive Director of the Log Cabin Republicans." (Ibid.)
The fine art of sending political messages to one group of people while hiding that same message to other groups of people is one of the most interesting of all political activities. In this instance, regular news media noted only that the speakers at the Republican Convention were "New York City Mayor Rudy Giuliani, Arizona Senator John McCain, California Governor Arnold Schwarzenegger, and New York Governor George Pataki" with New York City Mayor Bloomberg officiating the opening ceremony.
This bland statement would pass unnoticed by the average American citizen and nearly all Born Again Christians.
However, Gay activists would jump with joy, because each of these men are known in the Gay community because of their pro-Gay policies! All of these politicians are decidedly a part of the Illuminist plan to change America and the world so that the world may enter into the New World Order.
We have already noted Senator McCain's credentials to being a trusted insider (NEWS1354, "Senator John McCain Signals His Illuminist Membership and Backing As His Wife Boldly Wears the Phoenix Bird Pin During His Celebration of the New Hampshire 2000 Presidential Primary Win").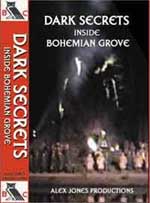 Similarly, we posted several warnings about the Illuminist credentials of Arnold Schwarzenegger.
* On the October 13, 2003, Daily News Updates, we ran the following article from the online edition of the San Francisco Chronicle, called "SFGate".
NEWS BRIEF: "Bohemian Grove Selects Schwarzenegger To Run For Governor", by Matier and Ross, SF Gate, July 23, 2003
"... The biggest question, of course, is whether Arnold Schwarzenegger -- who just got back from a European promo tour -- will make this the biggest story of the year by jumping into the fray. And now that the clock is ticking, the time for playing cute is rapidly coming to an end ... From what we've hear, the Republican hierarchy -- especially those close to former Gov. Pete Wilson -- would favor Schwarzenegger. At least that's the word that came out of the Bohemian Grove this past weekend, where a number of state and national GOPers, including presidential adviser Karl Rove, happened to have gathered at a club getaway."
When the Satanic Bohemian Grove selects a candidate, you know that person is a trusted Illuminist insider. In fact, since Schwarzenegger was elected California Governor, talk has been steadily occurring hinting that a Constitutional amendment needs to be passed which would allow foreign-born Arnold to run for President!
We have also noted that Schwarzenegger is very pro-abortion. His Illuminist credentials seem impeccable. Speaking of his Illuminist credentials, we cannot forget the Clinton-style sex scandal which erupted during his campaign for governor. Do you remember?
NEWS BRIEF: "Should voters forgive, forget? Recall uproar flares over Schwarzenegger's indiscretions", David Crary, Associated Press, Oct. 4, 2003 12:00 A.M., azcentral.com.
"First came stories about groping, group sex and marijuana. Then an allegation of admiring words for Hitler. The stream of reports about Arnold Schwarzenegger's past raises a challenging question for all voters: How much should they forgive and forget? Many politicians have been compelled in recent years to admit marital infidelity yet managed to stay in office. Others have acknowledged using marijuana."
At this point, Schwarzenegger is beginning to look a lot like President Clinton during his sex scandal days. We were so shocked then because Clinton's poll popularity rose with each fresh new sexual allegation. In NEWS1200, we noted this phenomenon, that Clinton just became more popular after each new sexual allegation. Whereas previous politicians -- like Senator Gary Hart -- were sunk permanently by just a single allegation, President Clinton got ever more popular even as his sex life was laid more open for all to see.
Arnold Schwarzenegger seems to be campaigning as a resurgent Bill Clinton! He has the same rugged good looks and much of the same charisma. Certainly, Arnold know before he became a candidate that his entire sordid past would come streaming out into public in an effort to discredit him. However, this knowledge was not enough to stop him from throwing his hat into the governor's ring; he may have noted how Clinton was able to rise in popularity no matter the news breaking against him, and patterned his campaign closely after the Clinton model. We noted that Arnold's wife, Maria Shriver, came out strongly for her husband, calling him a "Class A human being". Therefore, Maria is "standing by her man" just as did Hillary.
Christians must note, however, that Schwarzenegger is as Liberal as the Kennedy family from whom his wife comes; in fact, Arnold is almost a carbon copy of Clinton: Pro-Gay, Pro-Gun Control, Pro-Abortion, just to name a few. Since the Bohemian Grove selected him to run, we would not be surprised if a "Governor" Schwarzenegger turned out to be a Clinton clone.
Rudy Guliani

* Former New York City Mayor Rudy Guliani made many overtures to the Gay/Lesbian community, even riding once in the annual Gay/Lesbian Pride Parade floats. His policies have so consistently favored gay rights that even NewsMax noticed ("Memo to Rudy", by John LeBoutillier, June 12, 2003).
In fact, The American Prospect captures the essence of Rudy Guliani, Pataki and Mayor Bloomberg. Listen first about Rudy:
NEWS BRIEF: "Fighting Dirty: Bush, beware: The mud that's being tossed at Kerry just might stick to you", by Robert Kuttner, The American Prospect, March 11, 2004
"Bush's kickoff commercial wrapped the President in the memory of 9/11 ... The families of victims resent it, and it flies on the face of earlier Bush pledges not to play politics with terrorism. Instead of reminding viewers of Bush's leadership, the commercial reminds us of Bush's cynicism. After the messy outcome in Iraq and the bungling of nuclear non- proliferation policy, terrorism no longer automatically plays to Bush's advantage. Indeed, locating the GOP convention in New York ... could turn out to be an epic political blunder. Bush shouldn't expect a hero's welcome from New York's first-responders, the real heroes of 9/11. Bush walked away from financial commitments to New York; the fire-fighters union is very pro-Kerry; and Bush is resented by New York's cops and EMT's for his opposition to urban aid and public sector unions."
"Also, Gotham's top three Republican officials, Governor George Pataki, Mayor Michael Bloomberg, and former Mayor Rudy Guliani , all favor gay rights (Guliani moved in with gay friends when his marriage broke up, and enjoys cross- dressing.) Gay rights, supposedly the ultimate wedge issue marginalizing Democrats like Kerry, could well play out against Bush ..."
Notice carefully the key sentence: "Gotham's top three Republican officials, Governor George Pataki, Mayor Michael Bloomberg, and former Mayor Rudy Guliani , all favor gay rights"
Rudy Guliani is especially mentioned: "Guliani moved in with gay friends when his marriage broke up, and enjoys cross- dressing."
"American Patriots" then took notice of this group of popular New York Liberals speaking at the Republican Convention: Governor George Pataki, Mayor Michael Bloomberg, and former Mayor Rudy Guliani Listen:
NEWS BRIEF: "DNC Guesses RNC Convention Theme: With friends like these…Who needs to put right wingers on TV?", All American Patriots, June 30, 2004
"Rudy Guliani : Giuliani supports gun control, abortion rights, and gay rights. As Mayor, Giuliani frequently voiced support for the progressive causes of gun control, abortion rights, and gay rights."
"Michael Bloomberg: Bloomberg thinks government should not dictate who a person can marry. According to the New York Times, Mayor Bloomberg opposes amending the U.S. Constitution to outlaw marriages between same-sex couples. Indeed, Bloomberg is on the record stating "Regarding gay marriage, he [Bloomberg] said, 'I don't think it's the government's business to tell anybody who they should be married to or who they can marry, period.'" [New York Times, 3/04/04, 6/25/01]
"George Pataki: New York Governor George Pataki will make a prime-time speech at the convention. According to Variety, "The governor puts great stock in being 'inclusive,' and he believes the Republican Party can be inclusive as well. He disagrees with President Bush's policy on a number of key issues ... [Variety, 6/14/04; Agence France Presse, 6/27/04]

The New York Post noted one other troubling fact about Pataki: "Pataki supports abortion and gay rights. According to the New York Post, 'Leading New York Republicans… have been touting Pataki as a potential presidential prospect, although many privately say his pro-abortion and pro-gay-rights stands probably make him too liberal for the national GOP'." [New York Post, 6/23/98]
Since Marc Racicot is a personal friend of President Bush, he can only have been acting with the express consent of the President. If he asked these four very Liberal Republican politicians to speak at President Bush's nominating convention, he had to have been acting in accordance with the President's wishes. But, we should not be too surprised, for we are dealing with a President whom Concerned Women of America described in May, 2002, as conducting a Gay policy "identical" to Clinton!
Just a few days past, we posted an article in which we noted how President Bush had dramatically changed from a pro-Gay President of the first two years to a pro-Christian President as he began to consider his reelection campaign. Our article was:
NEWS1937 - "2004 CAMPAIGN NEWS: PRESIDENT BUSH HAS TERRIBLY FLIP-FLOPPED ON GAY RIGHTS ISSUES"

CONCLUSION
While President Bush is taking the "high road" to appeal to his core Conservative and/or Christian constituency, Marc Racicot -- who was hand-picked by Bush -- has sent a strong message to the Gay - Lesbian community -- Support us even though we are acting like we hate you and oppose your policies, for once the President gets reelected, he will once again become the pro-Gay President he has been through the first two years of his Administration.
I find it very, very shocking to realize that Racicot has chosen these highly objectionable, Liberal, pro-Abortion, and pro-Gay leaders to address the Republican Presidential Nominating Convention. But, why should we be too surprised, because we have already detailed the proof of President Bush's pink agenda. Has anyone ever stopped to think that, perhaps one of the major reasons the Gay - Lesbian lifestyle has advanced so quickly and so far down the road to Sodom is because President Bush has quietly reached out to the Gay community so quickly after being elected President and so consistently during these past two years?
What was that quote about understanding Adolf Hitler?
"If you are trying to understand Hitler, the last thing you can believe are his words." ["Adolph Hitler: A perverted Christian?", Terry Mattingly On Religion]

In closing, if you have not read our expose' on why Christians are so willingly deceived by President Bush, we encourage you to read the following series of articles, the grand title of which are:
"Ye Shall Know Them By Their Words????"
Part 1 -- NEWS1770 --- "Bush Following Advice of the Protocols: "In all ages the people of the world have accepted words for deeds, for THEY ARE CONTENT WITH A SHOW and rarely pause to note, in the public arena, whether promises are followed by performance."
Part 2 -- NEWS1770b -- "President Bush's Anti-Christian Politics, More Bitter, Bad Fruit
Part 3 -- NEWS1770c -- "King Hezekiah's advice to President Bush!"
Part 4 -- NEWS1770d -- "Adolf Hitler claimed he was Christian! Evangelical Christian leaders supported Hitler greatly; even Baptists were split over whether Hitler was truly Born Again"
Truly, we are seeing the kind of spiritual deception Jesus foretold in Matthew 24:24 -
"False Christs (Political office of Messiah) ... shall arise ... and deceive many."
Watching so many politicians fool so many people with their deceptive rhetoric and their meaningless labels, we can only shake our heads in amazement at how far down the End of the Age road this world is traveling. Are you spiritually ready? Is your family? Are you adequately protecting your loved ones? This is the reason for this ministry, to enable you to first understand the peril facing you, and then help you develop strategies to warn and protect your loved ones. Once you have been thoroughly trained, you can also use your knowledge as a means to open the door of discussion with an unsaved person. I have been able to use it many times, and have seen people come to Jesus Christ as a result. These perilous times are also a time when we can reach many souls for Jesus Christ, making an eternal difference.

If you have accepted Jesus Christ as your personal Savior, but have been very lukewarm in your spiritual walk with Him, you need to immediately ask Him for forgiveness and for renewal. He will instantly forgive you, and fill your heart with the joy of the Holy Spirit. Then, you need to begin a daily walk of prayer and personal Bible Study.

If you have never accepted Jesus Christ as Savior, but have come to realize His reality and the approaching End of the Age, and want to accept His FREE Gift of Eternal Life, you can also do so now, in the privacy of your home. Once you accept Him as Savior, you are spiritually Born Again, and are as assured of Heaven as if you were already there. Then, you can rest assured that the Kingdom of Antichrist will not touch you spiritually.

If you would like to become Born Again, turn to our Salvation Page now.

We hope you have been blessed by this ministry, which seeks to educate and warn people, so that they can see the coming New World Order -- Kingdom of Antichrist -- in their daily news.

Finally, we would love to hear from you.

You can contact us by mail or email.

God bless you.

Subscribe to our email updates and messages from our editor by entering your email address below


Return to: