Title: Jerusalem Is Now The Stumbling Block - The Cup of Trembling - In This Upcoming Peace Conference
Resources to aid your Understanding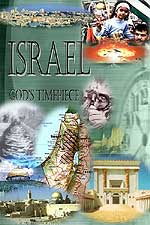 DVD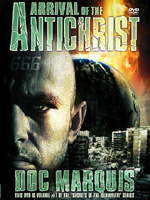 DVD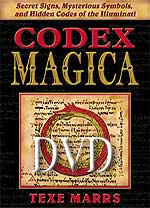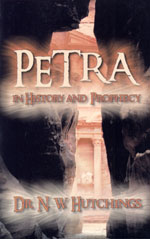 DVD
Subtitle: Prime Minister Olmert of Israel has "hinted" that he might divide Jerusalem in the Peace Conference in November. Likud Party chairman backs Olmert, but Conservative Jews are up in arms.
Palestinians are insisting that they be given East Jerusalem as their capitol.
We have entered the time foretold in Zechariah 12!
The New World Order is coming! Are you ready? Once you understand what this New World Order really is, and how it is being gradually implemented, you will be able to see it progressing in your daily news!!
Learn how to protect yourself, your loved ones!
Stand by for insights so startling you will never look at the news the same way again.
YOU ARE NOW ON
THE CUTTING EDGE
Copyright © 2007 Cutting Edge Ministries. All rights reserved. See full copyright notice below.
The peoples of the world are waiting breathlessly for the November peace conference which is designed to set the stage for the establishment of a Palestinian State. Even though no firm date in November has been set, we believe it will be in late November, based upon the 30-Year cycle by which the Illuminati has managed the modern state of Israel (Read full details in NEWS2233, "Modern Israel -- Every 30 Years, In November - From 1917 To 2007!")
As the details have begun to emerge about the negotiations which are setting the stage for a successful peace conference, one prophetic matter has become very clear to me: Jerusalem is now becoming the "Stumbling Block" and the "Cup of Trembling" which Zechariah 12 foretold about 2,500 years ago!
BIBLE PROPHECY -- "I will make JERUSALEM a cup of trembling unto all the people round about ... And in that day will I make JERUSALEM a burdensome stone for all people ..." [Zechariah 12:2-3; "In that day" refers to End of the Age; Emphasis added]
NEW WORLD ORDER PLAN: [Peter Lemesurier, "The Armageddon Script", scenario detailing how the Antichrist is going to deceive all mankind, especially the Orthodox Jew, by deliberately staging a fake "fulfillment" of Messianic Bible prophecies. This poem is on the last page, 253.
"This hour is not the end of anything , But just the pause, Before the massive wheels of circumstance Grip firmly once again, Iron to Iron, Pulling to Jerusalem"
One of the most exciting aspects of what The Cutting Edge Ministries reports is the detailed, finite way in which the Illuminist New World Order Plan fulfills Bible prophecy. Literally, dozens of prophecies are being fulfilled by the global plan to produce Antichrist, giving us odds in the trillions against such an event occurring accidentally.
One of the major themes of Biblical prophecy concerns Israel, the Middle East, and Jerusalem. Above, we have given one of the major prophecies concerning Jerusalem, and then we gave you the New World Order major theme, "Iron to Iron, Pulling to Jerusalem". No small capital of such a small nation as Israel should ever capture and hold the attention of all the major, and many of the minor, nations of the world the way Jerusalem has done since Israel has come back to her land in 1948. The only reason Jerusalem has so captured the attention of so many national leaders, and is the focus of so many news headlines weekly, is that God's prophecy concerning Jerusalem in the End of the Age is being fulfilled, right in your Daily News, right in front of your eyes!
It's All An Act, A Thoroughly Scripted Play
Before we get started on the news of the day, let us review once again the New World Order book, The Armageddon Script . This book was written to demonstrate exactly how the Antichrist is going to appear, how he is going to deliberately stage a fulfillment of so many Messianic Biblical prophecies that he will deceive the Orthodox Jewish leadership -- and as many Christians as possible -- into thinking he is the Jewish Messiah and Jesus Christ returned, respectively. Lemesurier goes into great detail as to which prophecies must be fulfilled, in which sequence, giving notice that he has studied Biblical prophecy in great detail.
At the very end of the book, Lemesurier equates this entire episode of the appearance of Antichrist to a play on a stage about to begin. Since this equation to a deliberately-scripted play is so eerily close to the truth as to how the Illuminati is working to gradually move the world into the Kingdom of Antichrist, we have used this quote often, and use it again here.
"Their script is now written, subject only to last-minute editing and stage-directions. The stage itself, albeit as yet in darkness, is almost ready. Down in the pit, the subterranean orchestra is already tuning up. The last-minute, walk-on parts are even now being filled. Most of the main actors, once suspects, have already taken up their roles. Soon it will be time for them to come on stage, ready for the curtain to rise.
"The time for action will have come." [P. 252, written in 1981, foretelling a global play on a global stage]
"Their Script Is Now Written"
With this concept fully placed in our minds, let us review now the Daily News story we have in front of us as listed below. In this particular act of the global play, we have several main actors:
1) President George W. Bush and his Secretary of State, Condoleezza Rice -- the President is putting the full force of his White House behind this peace conference. The manner in which diplomacy works is that a world conference is NOT held to actually negotiate, but is held to trumpet an agreement upon which agreement has already been reached!
In other words, when we hear the final date set for this conference, we shall know that the agreement is already reached with the details already having been ironed out well in advance.
2) Israeli Prime Minister Olmert, his Cabinet, and the Likud Party Chairman
3) Palestinian Chairman Abbas and his advisers
4) Saudi Arabia and some of the other 22 members of the Arab League expected to attend.
These are the main actors in this particular scene. Let us pick up the action now:
President Bush
NEWS BRIEF: "Bush upbeat about Middle East peace conference", AFP News, October 18, 2007
"WASHINGTON (AFP) — President George W. Bush expressed confidence Wednesday that an upcoming US-sponsored Middle East conference would lay the foundation for a Palestinian state and broader regional peace. His optimism came despite Palestinian president Mahmud Abbas' warning that he would skip the talks unless it yielded concrete results, and accusation that Israel was hampering peace efforts. US Secretary of State Condoleezza Rice, currently on a Middle East shuttle diplomacy mission, said gaps between Israel and the Palestinians were still large after four days of talks with leaders in the region. But Bush, speaking at a White House news conference, said he was encouraged by Rice's briefings to him in the run up to the peace conference in the fall, while cautioning about Washington's facilitator role in the talks."
Notice that the President specifically stated that one of the two major purposes of this peace conference was to "lay the foundation for a Palestinian state". This conference is designed to state that a Palestinian State is a key goal and make its actual creation an inevitable diplomatic development. Chairman Abbas has stated that he wants no more than six months to pass before the Palestinian State can declare its existence!
Secretary of State Rice
NEWS BRIEF: "Rice 'encouraged' by Middle East talks", AFP News, October 18, 2007
"LONDON (AFP) — US Secretary of State Condoleezza Rice said Thursday that she had been "encouraged" by talks during her tour of the Middle East despite "tensions" between Israelis and Palestinians. 'The teams are serious, the people are serious, the issues are serious', she told reporters. 'And so I am not surprised that there are some tensions, I am not surprised that there is some ups and downs. It is the character of this kind of endeavour, but I am encouraged by what I heard'."
NEWS BRIEF: "Rice to return to Middle East in early November", China View News, October 18. 2007
"RAMALLAH, Oct. 18 (Xinhua) -- U.S. Secretary of State Condoleezza Rice will come back to the Palestinian territories and Israel in the beginning of November, Palestinian negotiator Saeb Erekat said Thursday."
Secretary Rice strongly stated that the time is NOW for a Palestinian State to be established.
NEWS BRIEF: "Rice in Egypt seeks support for ME talks: Frankly, it's time for the establishment of a Palestinian state", The Jerusalem Post, October 16, 2007
"US Secretary of State Condoleezza Rice sought support from Egypt on Tuesday in her quest to nudge Israelis and Palestinians closer together before November's Middle East peace conference ... In one of her strongest statements yet on the issue, Rice declared that the creation of a Palestinian state was a key US interest ... Frankly, it's time for the establishment of a Palestinian state".
I have been following the news intensely for the past 30 years in the Middle East, and I can tell you that the words of urgency, as Rice used above, are unusual in the negotiations between Israel and the Palestinians. I simply cannot remember when the American Secretary of State used words like, "Frankly, it's time". The emphasis seems to be on the immediate timeframe as never before.
Emphasizing the importance of these negotiations, President Bush is sending his security adviser to Israel.
NEWS BRIEF: "Bush Steps Up Mideast Peace Push", Associate Press News, October 18, 2007
"LONDON (AP) — President Bush is sending his national security adviser to the Middle East next week and Secretary of State Condoleezza Rice will make a return visit soon afterward to keep up pressure on Israeli and the Palestinians to start peace negotiations. National security adviser Stephen Hadley and Rice will make separate trips to the region to bridge wide gaps between the two sides on a document outlining how they intend to resume talks that will be presented at a U.S.-hosted conference this fall, a senior official said."
Palestinian Chairman Abbas is also embarking on a strong public relations campaign. He will be visited by a number of important dignitaries in the next 30 days and will be presented by the Mass Media as a key figure in these negotiations. Since Abbas is a Freemason, he will simply act out the lines given him!
Israeli Prime Minister Olmert
NEWS BRIEF: "Olmert hints at Jerusalem split", Editorial by Haroon Siddique, The Guardian (London), October 16, 2007
"The Israeli prime minister, Ehud Olmert, has inferred he might be willing to split Jerusalem. The Independent reports today that the move would remove a significant obstacle to reaching an agreement with the Palestinian president, Mahmoud Abbas, over a 'two-state solution'. Mr Olmert indicated his willingness to discuss the future of Jerusalem, the paper says, "by questioning for the first time whether certain Palestinian neighbourhoods needed to be part of what Israel officially sees as its undivided capital".
Israeli President Peres reacted to the immediate firestorm of protest.
NEWS BRIEF: "Peres: No intention to divide Jerusalem - it is clear that the holy sites must remain under our control' ", YNET News, October 17, 2007
"During a visit to Safed, the president said, "The only thing the State of Israel must ensure is a Jewish majority in Jerusalem. To the best of my knowledge, there is no agreement on Jerusalem, but in any case it is clear that the holy sites must remain under our control. Currently we all want a unified Jerusalem."
Jerusalem is emerging as posing the greatest single problem in these negotiations.
However, we know there is no real question over the future status of Jerusalem, as both Olmert and Abbas know exactly how the New World Order Plan foresees the status of Jerusalem. In August, 1991, I was thrilled when a former White Magic occultist called me to tell me of a special House of Theosophy meeting on August 19. Bill Lambert, the New England Director, had just returned from a 3-year stint of planning meetings designed to plan the future status of Jerusalem! The exciting feature about the Pope's trip to the Middle East in April-May, and this summit, is that they fulfill the major features of the plan Lambert outlined to us during this seminar in August, 1991. [Read full seminar notes in NEWS1052]
Let us quote pertinent excerpts from this 1991 House of Theosophy, as detailed in NEWS1052:
New Jerusalem Covenant Project - Plan Fulfilling Now
Bill Lambert, the New England Director, is speaking:
"... massive collective belief in this [Armageddon] concept leads toward a self-fulfillment of that concept. Belief in Armageddon is intertwined around Israel and the Middle East, and is causing nations toward this region, possibly setting the stage for massive, even nuclear, war."
"Sometime between 1985-2010, the following scenario will unfold, depending only on the right set of circumstances:
* Moslem and Jewish areas in Jerusalem will be combined with Christian to create the New Jerusalem Covenant [C/E NOTE: In today's Mass Media, this part of the Plan is called the "Internationalization of Jerusalem, i.e., making Jerusalem an International Capital. While both Muslim and fundamental Jew vehemently oppose making Jerusalem an International City , Bush, Olmert, and Abbas all know this is the over-all Illuminati plan. Immediately after Jerusalem becomes home of all three of the above religions, the following event will occur]
We know that Olmert and Abbas are planning to separate Jerusalem into Jewish and Palestinian areas, the end result of this upcoming Peace Conference may be to sidestep this issue and internationalize Jerusalem. At this point, the plan which Lambert called the New Jerusalem Covenant will spring into reality.
Thus, if Olmert and Abbas cannot agree on who will control which areas of Jerusalem, someone will probably step forward to offer the logical alternative: neither Jew nor Muslim will control Jerusalem; instead, an international authority -- the United Nations -- will control Jerusalem, and will guarantee all faiths access to the Holy City. U.N. troops are already patrolling the area of Lebanon on the border area.
Remember, President Bush has already announced that no nation will even be invited to this Peace Conference who disagrees with carving up Israel so a Palestinian State can be established. Since the conference will have no strong voice of disagreement, its "success" seems guaranteed!
Therefore, no matter what occurs in this Bush Summit being conducted right now, know this one thing very firmly: everything is carefully scripted, and the outcome is already set in stone. Truly, Israel and her capital, Jerusalem, are the keys to knowing how close the world is to the deliberate staging of Antichrist. Remembering that the truth of this matter is to be found at the opposite end of the Public Rhetoric (NEWS1558, "Breaking Out of the Mental Box - Learning To Live In The Opposite Direction of the Public Rhetoric")
When Bush and Rice and Olmert announce that the establishment of a Palestinian State will result in "peace" in the Middle East, we know the result will be the greatest war the region has ever seen. Listen to God's prophetic pronouncement:
"And in that day I will make Jerusalem a burdensome stone for all peoples; all who lift it or burden themselves with it shall be sorely wounded. And all the nations of the earth shall come and gather together against it. In that day, says the Lord, I will smite every horse of the armies that contend against Jerusalem with terror and panic and his rider with madness: and I will open My eyes and regard with favor the house of Judah and will smite every horse of the opposing nations with blindness ... I will make the chiefs of Judah like a big, blazing pot among sticks of wood and like a flaming torch among sheaves of grain, and they shall devour all the peoples round about, on the right hand and on the left; and they of Jerusalem shall yet again dwell and sit securely in their own place, in Jerusalem ... In that day, will the Lord guard and defend the inhabitants of Jerusalem ..." [Zechariah 12:3-8: Parallel Bible, KJV/Amplified Bible Commentary]

Cutting Edge has always taught that the Palestinians will be dealt with severely according to Obadiah 15-18 (NEWS2095)
The scene seems set. The players seem to be acting in their final scenes. Iron pulls against Iron, all pulling toward Jerusalem, just as God foretold.

Are you spiritually ready? Is your family? Are you adequately protecting your loved ones? This is the reason for this ministry, to enable you to first understand the peril facing you, and then help you develop strategies to warn and protect your loved ones. Once you have been thoroughly trained, you can also use your knowledge as a means to open the door of discussion with an unsaved person. I have been able to use it many times, and have seen people come to Jesus Christ as a result. These perilous times are also a time when we can reach many souls for Jesus Christ, making an eternal difference.

If you have accepted Jesus Christ as your personal Savior, but have been very lukewarm in your spiritual walk with Him, you need to immediately ask Him for forgiveness and for renewal. He will instantly forgive you, and fill your heart with the joy of the Holy Spirit. Then, you need to begin a daily walk of prayer and personal Bible Study.

If you have never accepted Jesus Christ as Savior, but have come to realize His reality and the approaching End of the Age, and want to accept His FREE Gift of Eternal Life, you can also do so now, in the privacy of your home. Once you accept Him as Savior, you are spiritually Born Again, and are as assured of Heaven as if you were already there. Then, you can rest assured that the Kingdom of Antichrist will not touch you spiritually.

If you would like to become Born Again, turn to our Salvation Page now.

We hope you have been blessed by this ministry, which seeks to educate and warn people, so that they can see the coming New World Order -- Kingdom of Antichrist -- in their daily news.

Finally, we would love to hear from you.

You can contact us by mail or email.

God bless you.

Copyright © 2007 Cutting Edge Ministries. All rights reserved. This password protected article and its contents are protected under the copyright laws of the United States and other countries. This article is provided by subscription only for use by the subscriber and all other rights are expressly reserved by the copyright owner. Copying and pasting this article, in whole or in part, into e-mails or as attachments to e-mails or posting it on the Internet is strictly prohibited and may subject the offender to civil liability and severe criminal penalties (Title 17, United States Code, section 501 and 506).

Copying and distributing this article in violation of the above notice is also a violation of God's moral law.


Become a Headline news subscriber HERE.

Subscribe to our free email updates and messages from our editor by entering your email address below :

Return to: