Title: Obama and McCain Are 22nd Cousins of King Edward I of England!
Resources to aid your Understanding
Secret Societies believe that the United States belongs to England - Page 107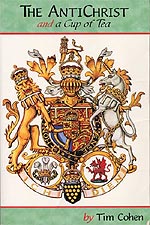 DVD
Proofs that Antichrist will come from the House of Windsor and will probably be Prince Charles!
Charles meets all Biblical criteria to be Antichrist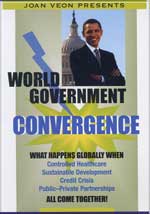 DVD
How do international leaders plan to return effective control of the world system back to British rule?
England nearly has global control!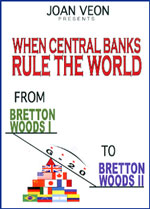 DVD
Veon demonstrates the key role which the British Royal Family and the Rothschilds have played in the current global economic crisis. The aim is to return control of the economy and of all governments to British rule.
Subtitle: As many as 15 American Presidents and numerous Presidential candidates are also related to King Edward I. Can anyone see an incredibly long-running conspiracy here? British "Generational Witchcraft" is operating here.
The New World Order is coming! Are you ready? Once you understand what this New World Order really is, and how it is being gradually implemented, you will be able to see it progressing in your daily news!!
Learn how to protect yourself, your loved ones!
Stand by for insights so startling you will never look at the news the same way again.
YOU ARE NOW ON
THE CUTTING EDGE
Copyright © 2008 Cutting Edge Ministries. All rights reserved. See full copyright notice below.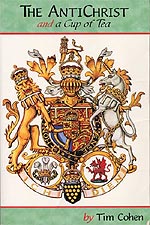 How important is it for both candidates to be directly descended from British royalty? As it turns out, it is so important that quite a number of past American political leaders -- Presidents and candidates for President -- have been directly related to a British King or Queen!
In fact, royal roots have usually proven to be the deciding factor in a presidential election!
NEWS BRIEF: "Kerry's royal roots will give him victory, says Burke's", The Guardian, August 17 2004
"When it comes to American presidential elections, blue blood counts. So say British researchers who predict that Democratic challenger John Kerry will oust President George Bush on November 2 because he boasts more royal connections than his Republican rival ... the Vietnam war veteran is related to all the royal houses of Europe and can claim kinship with Tsar Ivan 'The Terrible', a previous Emperor of Byzantium and the Shahs of Persia."
" ...'Every maternal blood line of Kerry makes him more royal than any previous American president', Mr Brooks-Baker said. 'Because of the fact that every presidential candidate with the most royal genes and chromosomes has always won the November presidential election, the coming election - based on 42 previous presidents - will go to John Kerry'."
"Mr Kerry is a descendant of Henry III and Henry II of England and is distantly related to Richard the Lionheart, who led the third crusade in 1189, according to Burke's. He is also descended from Henry I, King of France and his wife, Anne of Kiev, giving him kinship with the royal houses of Sweden, Norway, Denmark and the House of Rus."
However, President Bush also owns an impressive list of British Royal descendents.
NEWS BRIEF: "Bush Family Has Impressive Lineage", Illuminati News, December 17, 2000
"This country is more of something resembling an American monarchy than most people have given thought to ... The background of the Bushes is much more elevated than anyone would realize if they had not seen the Bush pedigree. Not only are they descended from kings and queens, but their wives are also, and they are related to other former U.S. presidents, who are also descended from royalty.
"George Herbert Walker Bush has three lines that go back to King Edward I of England. He also is descended from King Henry I and King Henry II, both of England, and William I and Robert II, both of Scotland. Bush has common ancestors with 15 American presidents: Washington, Fillmore, Pierce, Lincoln, Grant, Hayes, Garfield, Cleveland, both Roosevelts, Taft, Coolidge, Hoover, Nixon and Ford." (Emphasis added)
"Other presidents who have connections to British royalty are George Washington, the two Adamses, Millard Fillmore, Rutherford Hayes, Grover Cleveland, Theodore Roosevelt, William Taft, Woodrow Wilson, Calvin Coolidge, Franklin Roosevelt, Harry Truman, Richard Nixon and Ronald Reagan."
"Mrs. Ronald Wilson Reagan is descended from Henry I, king of France, and Henry I, king of England. Mrs. George Herbert Walker Bush is descended from Henry II, king of England, and other notables. There are other royal descents of first ladies but these will serve as examples."
"George Herbert Walker Bush has kinship with Presidents Nixon, Taft, Hayes, Pierce, Coolidge, Hoover, Franklin Roosevelt, Grant, Ford, Cleveland, Garfield, Washington, Fillmore, Theodore Roosevelt, Lincoln, John Quincy Adams, and John Adams Jr."
What is in view here is "Generational Witchcraft"! This term is defined as the situation which occurs when a practicing Satanist passes down his practice of the occult to his sons, and grandsons, and they in turn pass it down through their children. The greatest Satanic power imaginable pours through a family long given over to "Generational Witchcraft".
God takes note of this phenomenon and curses its practice greatly.
"You shall not make for yourself to worship a graven image or any likeness of anything that is in the heavens above or that is in the earth beneath or that is in the water under the earth. You shall not bow down to them or serve them; for I, the Lord your God, am a jealous God, visiting the iniquity of the fathers upon the children to the third and fourth generations of those who hate Me..." (Deuteronomy 5:8-9; Parallel Bible, KJV/Amplified Bible Commentary)
God is exposing Generational Witchcraft in this passage. Of course, in England, Witchcraft has been passed through dozens of generations, not just the "third and fourth generations" to which God refers to here.
Just as Satan has his "Generational Witchcraft", so God has His "Generational Holiness" families. He addresses this issue in verse ten.
"And showing mercy and steadfast love to thousands and to a thousand generations of those who love Me and keep My commandments." (Ibid.)
Just as unholiness runs in families, holiness also runs in families.
In Great Britain, Satan has established the most powerful and consistent pattern of Generational Witchcraft the world has ever seen, a fact which should not surprise us if Satan is planning to bring his Antichrist through the British system of Royalty. The belief of Tim Cohen in "Antichrist and A Cup of Tea", that Antichrist will come from the British Throne, is fully supported by the testimony of former Satanists with whom I have worked. Let us hear from one of them on this issue, as quoted by Cohen.
"Ex-Illuminati informants have revealed that the Queen of England does participate in the Satanic rituals of the Illuminati. In fact, Great Britain is the mother country of Satanism and is the center for general satanism. This is widely known among generational satanists. Obviously, then, whoever rules the United Kingdom must tie in powerfully with that Satanic power. This explains why Cecil Rhodes and others of the Round Table, like the Rothschilds, wanted to make the world subservient of Great Britain." ("Antichrist and A Cup of Tea". page 155)
In my research, I have heard many a researcher question whether America ever really did break away from the control of Great Britain during the Revolutionary War, but whether a tight, invisible control has always been exercising its influence from London. The fact that British Nobility genealogy seems to be almost required in our Presidential system speaks loudly to this possibility of continual British control over America.
The United States is now in the midst of a most unusual Presidential campaign. Do either Barack Obama or John McCain possess a genealogy which traces back to a British king? You may be shocked to learn that the answer is an emphatic 'Yes'!
NEWS BRIEF: "The genealogical relationships between Barack Obama and John McCain", by William Addams Reitwiesner
"Sen. Barack Obama is related, in a number of ways, to Sen. John McCain ... through their shared descent from Edward I, King of England (d. 1307) Sen. Barack Obama is a 22nd cousin twice removed of Sen. John McCain."
The last portion of this genealogy reads:
John McCain's genealogy:
20th Cousins - Catherine Davey Vaulx m. John Sidney McCain
21st Cousins - John Sidney McCain m. Roberta Wright
22nd Cousins -- JOHN SIDNEY McCAIN
Barack Obama's genealogy:
22nd Cousins -- Stanley Armour Dunham m. Madelyn Lee Payne
22nd Cousins once removed -- Stanley Ann Dunham m. Barack Hussein Obama
22nd Cousins twice removed -- BARACK HUSSEIN OBAMA
Therefore, both Senators Obama and McCain are 22nd Cousins of English King Edward I (1307)! Now, you can understand why the American people are stuck with these two most unlikely candidates! These two men are not the natural choice of the American voters, but they are the natural choice of the Illuminati, because of their genealogy!

Related Links: Ancestry of Barack Obama
Notice the remark at the end of this special section of the Ancestry of Barack Obama:
"The National Society of the Daughters of the American Revolution (NSDAR) publishes a Patriot Index, a list of persons whose honorable service in the cause of independence during the American Revolution renders their female descendants eligible for membership in the NSDAR. Several ancestors of Barack Obama appear in the Patriot Index, including:
James Browning (number 442)
John Browning (number 884)
John Miles Duvall (number 444)
James Hickman (number 886)
John Overall (number 440)
"While Mr. Obama is not eligible for membership in the NSDAR (by not being female), he is eligible for membership in the equivalent organization for men, the National Society of the Sons of the American Revolution."
Notice the remark at the end of this special section of the Ancestry of Sen. John McCain:
"The National Society of the Daughters of the American Revolution (NSDAR) publishes a Patriot Index, a list of persons whose honorable service in the cause of independence during the American Revolution renders their female descendants eligible for membership in the NSDAR. Several ancestors of Sen. McCain appear in the Patriot Index, including:
Valentine Allen (number 134)
Richard Fenner (number 42)
Nathaniel Scales (number 66)
John Wright (number 96)
John Wright (number 192)
John Young (number 72)
"While Sen. McCain is not eligible for membership in the NSDAR (by not being female), he is eligible for membership in the equivalent organization for men, the National Society of the Sons of the American Revolution."

Interestingly, even Mitt Romney, a Republican candidate for this year's Presidential primary, has British roots.

"2635 Anne Marbury, b. ... , killed Pelham Bay, Long Island, 20 Aug. 1643"

"2635 -- For some of the ancestry of Ann Marbury Hutchinson, including her descent from Edward I, King of England (d. 1307), see RD600 278-281."

"3925 (=4021) Margaret Wyatt, b. ... , d. Windsor, Conn., 12 Sept. 1675 "

"3925 -- For some of the ancestry of Margaret Wyatt Allyn, including her descent from Henry I, King of England (d. 1135), see RD600 489-492."

Can you see the pattern here? American Presidents and numerous American presidential candidates trace their genealogy back to influential British Royalty. This is the power of "Generational Witchcraft" and it has proven dominant in America's history in keeping America close to the politics and the Black Magick Witchcraft of the British throne.

This influence of Satanism on this country's history proves the point of our Secret Mysteries of America's Beginnings videos: the American Government was established by Freemasons and Rosicrucians loyal to the 1580's plan of Sir Francis Bacon and Queen Elizabeth I, to establish an historically unprecedented nation out of the American Colonies, whose main purpose was to lead the world into Globalization and stage the Masonic Christ.

A line of continuity is provided by selecting men in the Generational Witchcraft genealogical line. The 44th President is going to be directly descended from the British King Edward I (1307)! The Illuminati can trust either of these candidates to faithfully carry out their Plan for the next 4 to 8 years.


Truly, we are living in the last of the Last Days! Are you spiritually ready? Is your family? Are you adequately protecting your loved ones? This is the reason for this ministry, to enable you to first understand the peril facing you, and then help you develop strategies to warn and protect your loved ones. Once you have been thoroughly trained, you can also use your knowledge as a means to open the door of discussion with an unsaved person. I have been able to use it many times, and have seen people come to Jesus Christ as a result. These perilous times are also a time when we can reach many souls for Jesus Christ, making an eternal difference.

If you have accepted Jesus Christ as your personal Savior, but have been very lukewarm in your spiritual walk with Him, you need to immediately ask Him for forgiveness and for renewal. He will instantly forgive you, and fill your heart with the joy of the Holy Spirit. Then, you need to begin a daily walk of prayer and personal Bible Study.

If you have never accepted Jesus Christ as Savior, but have come to realize His reality and the approaching End of the Age, and want to accept His FREE Gift of Eternal Life, you can also do so now, in the privacy of your home. Once you accept Him as Savior, you are spiritually Born Again, and are as assured of Heaven as if you were already there. Then, you can rest assured that the Kingdom of Antichrist will not touch you spiritually.

If you would like to become Born Again, turn to our Salvation Page now.

We hope you have been blessed by this ministry, which seeks to educate and warn people, so that they can see the coming New World Order -- Kingdom of Antichrist -- in their daily news.

Finally, we would love to hear from you.

You can contact us by mail or email.

God bless you.

Copyright © 2008 Cutting Edge Ministries. All rights reserved. This password protected article and its contents are protected under the copyright laws of the United States and other countries. This article is provided by subscription only for use by the subscriber and all other rights are expressly reserved by the copyright owner. Copying and pasting this article, in whole or in part, into e-mails or as attachments to e-mails or posting it on the Internet is strictly prohibited and may subject the offender to civil liability and severe criminal penalties (Title 17, United States Code, section 501 and 506).

Copying and distributing this article in violation of the above notice is also a violation of God's moral law.


Become a Headline news subscriber HERE.

Subscribe to our free email updates and messages from our editor by entering your email address below :

Return to: