Title: Did U.S. Military Set Off Micro-Nuke Which Destroyed the Pakistani Marriott On Sept 20?
Resources to aid your Understanding
Subtitle: The huge blast which destroyed the Islamabad Marriott created too large a crater to be a conventional bomb. Islamic radicals do not possess this sophisticated type of bomb.
The Pro-West Pakistani government was nearly caught by this blast; was this bomb a warning to Pakistani leaders to continue a pro-Western policy or face destruction?
The New World Order is coming! Are you ready? Once you understand what this New World Order really is, and how it is being gradually implemented, you will be able to see it progressing in your daily news!!
Learn how to protect yourself, your loved ones!
Stand by for insights so startling you will never look at the news the same way again.
YOU ARE NOW ON
THE CUTTING EDGE
Copyright © 2008 Cutting Edge Ministries. All rights reserved. See full copyright notice below.
The size, scope and devastation from the bomb blast which destroyed the Islamabad Marriott Hotel on Saturday, September 20, 2008, was so huge and the devastation was so great, it almost certainly a micro-nuke. We shall share these facts with you as we proceed through this article.But, the fact seems inescapable: a micro-nuke is the only weapon capable of wreaking this kind of devastation.
If this is the case, this is the third time recently that the Illuminati has used a micro-nuke to destroy a building. The other two instances are:
1) The foundation of the Twin Towers on 9/11/2001, as the Illuminati Card Game card shows, to the right.
The foundation of the Twin Towers was so blasted hot that no firefighters could get close enough to carry out any excavation! Further, there is now a 40-foot crater below the surface of the ground on which the Twin Towers stood!
As this card in the 1995 Illuminati Card Game predicted, the Twin Towers were taken down in such a complete and thorough destruction that only a micro-nuke could have turned that concrete into dust as the buildings fell down in their ":footprint"!
2) The foundation of the Marriott Hotel in Bali on October 13, 2002 - For full details, read NEWS1715, entitled, "WAS A "MICRO-NUKE" WARHEAD USED IN BALI BLAST?"
This blast created a white mushroom cloud and dug a crater 5 feet deep. We presented calculations which demonstrated that this blast had to have been created by a micro-nuke.
Now, let us examine the horrific destruction of the Islamabad Marriott Hotel on 9/20/2008.
NEWS BRIEF: "Suicide bomb guts Pakistan Marriott hotel", NPR News, September 20, 2008
"A suicide bomber detonated a dump truck packed with a ton of explosives outside the Marriott in Pakistan's capital Saturday, setting off a fiery blast that shattered the luxury hotel, killed at least 38 people and wounded hundreds, officials and witnesses said."
Please take a moment to watch the You-Tube video of this truck blast and you will see with your own eyes that the truck blast was so very small that it most definitely could not have created the devastation which unfolded; there is simply no way that the explosion which engulfed this truck could have created a 33-foot crater!
In the years of being in Army Intelligence, I learned that when a situation does not make sense, I am to seek another sense. Given the tremendous destruction caused by this bomb, "another sense" was most definitely required.
Notice that this article states that the bomb crater was 33 feet deep!
NEWS BRIEF: "Suicide bomb guts Pakistan Marriott hotel; 38 dead", N.P.R. News, September 24, 2008
"ISLAMABAD, Pakistan September 20, 2008, 11:07 pm ET · A suicide bomber detonated a dump truck packed with a ton of explosives outside the Marriott in Pakistan's capital Saturday, setting off a fiery blast that shattered the luxury hotel, killed at least 38 people and wounded hundreds, officials and witnesses said ... At least one American was killed and several were wounded ..."
"A view of the estimated 10 meter (33 feet) deep crater caused by a bomb explosion at Marriott hotel in Islamabad, Pakistan Saturday, Sept 20, 2008. The huge explosion ripped through part of the heavily guarded Marriott Hotel in Pakistan's capital Saturday..."
In our Headline News article on the Bali Marriott Hotel blast, we proved it was a micro-nuke; yet, the crater left in the Bali blast was only 5 feet deep!
Not only is this blast far more powerful than any truck laden with a "ton of explosives", but it was far more powerful than the micro-nuke at Bali!
Political Considerations of this Micro-Nuke Blast
Pakistani leaders were supposed to be attending a very important meeting of political and military leaders at the Marriott Hotel. Had they been killed, the pro-Western leadership of Pakistan would have been wiped out, leaving a political power vacuum so severe that Pakistan would undoubtedly fallen to the radicals. But, not to worry, for these leaders changed their minds only one hour before they were scheduled to begin their meeting.
NEWS BRIEF: "Pakistani leaders 'should have been at bombed hotel' ", Times Online News, September 23, 2008
"The Pakistani President, Prime Minister and military chief of staff were due to attend a banquet at the Marriott Hotel in Islamabad, where bombers killed at least 53 people, but a last-minute change of venue saved them ... The Interior Minister, Rehman Malik, said that the venue for a banquet to mark the inaugural address of President Zardari to a joint session of Parliament was moved to the residence of the Prime Minister because of intelligence warning of an attack."
Notice the report that Pakistani leadership decided at the last minute to change where they were meeting because they had received an intelligence warning that an attack was imminent. The major question then becomes, which intelligence service issued the warning? Was it Pakistani Intelligence, which has always been controlled by radical Islamists, or was it a foreign intelligence service which issued the warning directly to the top leadership? Since radicals control Pakistani Intelligence, a foreign intelligence source could not have been absolutely certain that an attack warning would have been promptly passed to the top leadership.
But, one thing is certain: Pakistani Intelligence knows that a micro-nuke was used in this blast, and that means that the blast came from the military service of either China, Russia, the European Union, or the United States! No radical Islamic service possesses the technology for a micro-nuke, and neither does Pakistan.
Almost immediately, the Pakistani Intelligence Service leaked a report that United States Marines were observed trucking in mysterious steel tubes into the Marriott Hotel only hours before the blast devastated the hotel. The question instantly became, "Were those steel tubes a micro-nuke warhead"?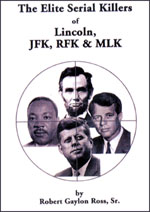 DVD

NEWS BRIEF: "Was it an attack on US Marines?", By Ansar Abbasi, The International News, September 21, 2008

"ISLAMABAD: Was there a top secret and mysterious operation of the US Marines going on inside the Marriott when it was attacked on Saturday evening? No one will confirm it but circumstantial evidence is in abundance. Witnessed by many, including a PPP MNA and his friends, a US embassy truckload of steel boxes was unloaded and shifted inside the Marriott Hotel on the same night when Admiral Mike Mullen met Prime Minister Yousuf Raza Gilani and others in Islamabad."

This next news segment reveals that the Marines were really acting suspiciously! They were deliberately refusing to abide by Pakistani security requirements! This fact brands their already strange activity in unloading these steel boxes a conspiracy!

"Both the main gates (the entrance and the exit) of the hotel were closed while no one except the US Marines were either allowed to go near the truck or get the steel boxes unloaded or shift them inside the hotel. These steel boxes were not passed through the scanners installed at the entrance of the hotel lobby and were reportedly shifted to the fourth and fifth floors of the Marriott. Besides several others, PPP MNA Mumtaz Alam Gilani and his two friends, Sajjad Chaudhry, a PPP leader, and one Bashir Nadeem, witnessed this mysterious activity to which no one other than the PPP MNA objected and protested."

American Marines have just violated Pakistani national sovereignty!

When Marines ignored the objections of Pakistani officials, that is a violation of sovereignty. But, why should we be surprised, for American military aircraft have been regularly bombing targets on Pakistani territory for some weeks now, over the objections of top Pakistani leaders.

But, the mysterious activity of the American military at this doomed hotel just hours before the explosion ignited continues.

"... after entertaining them with refreshments at the Nadia restaurant at midnight when Mumtaz Alam, along with his friends, was to leave the hotel, he found a white US embassy truck standing right in front of the hotel's main entrance. Both the In-gate and the Out-gate of the hotel were closed while almost a dozen well-built US Marines in their usual fatigues were unloading the steel boxes from the truck. No one, including the hotel security men, was either allowed to go near the truck or touch the steel boxes, which were being shifted inside the hotel but without passing through the scanners."

This activity is most suspicious, especially when you understand this next news report.

"Upon inquiry, one of the three PPP friends who was waiting for the main gates of the hotel to open to get his car in, was informed that the suspicious boxes were shifted to the fourth and fifth floors of the hotel. Mumtaz Alam was furious both at the US Marines and the hotel security not only for the delay caused to them but also for the security lapse he was witnessing. On his protest, there was absolutely no response from the Marines and the security men he approached were found helpless. Mumtaz Alam told the hotel security official that they were going to endanger the hotel and its security. He was also heard telling his friends that he would never visit the hotel again. He also threatened to raise the issue in parliament."

Were the American Marines transferring a micro-nuke into the Marriott Hotel just hours before the blast went off? Given the 33-foot depth of the crater which this blast created, I believe that these steel tubes could very well have been micro-nukes.

But, why would the United States government want to use a small nuclear warhead against its own allies, i.e., the pro-Western Pakistani leadership? Why would the Bush Administration target the very Pakistani friends they were leaning upon to keep Pakistan within the Western Sphere of Influence. Please keep these facts in mind:

1) The pro-Western military and political leadership were not killed. Some foreign intelligence service tipped them off just an hour before the blast, allowing them to meet at another location.

2) Within the pro-Western leadership circle, numerous radical Islamic voices were clamoring for a dramatic change away from the United States and toward radical Islam. This nuclear attack on the Islamabad Marriott could have delivered a stark message to all Pakistani leaders: either follow American policies, or you all will be dead.

3) Since radical Islamic elements were falsely blamed for this attack, this incident should prove a wave of popular support for the pro-Western leaders who narrowly escaped being murdered. This sudden surge of popular support could deliver a crucial wave of support in the government's war against radical Islamic armies.

President Bush enjoyed a similar wave of fresh support for several years after the attacks of 9/11. The President could not have invaded Afghanistan or Iraq without this tremendous boost in popularity. For a while after the attacks of 9/11, President Bush was the most popular President in American history!

We believe that the Bush Administration ordered this micro-nuke attack against the Islamabad Marriott for reasons #2 and #3, above.

But, why should we be surprised, for the Illuminati has always used assassination as a favorite weapon against leaders who resist doing exactly what they are told to do by the Global Elite. This DVD, above, "Elite Serial Killers", proves that assassination is used quite often to keep world leaders in line.

Truly, the ruthless Kingdom of the Masonic Christ -- the New World Order -- continues to march at breakneck speed. Are you spiritually ready? Is your family? Are you adequately protecting your loved ones? This is the reason for this ministry, to enable you to first understand the peril facing you, and then help you develop strategies to warn and protect your loved ones. Once you have been thoroughly trained, you can also use your knowledge as a means to open the door of discussion with an unsaved person. I have been able to use it many times, and have seen people come to Jesus Christ as a result. These perilous times are also a time when we can reach many souls for Jesus Christ, making an eternal difference.

If you have accepted Jesus Christ as your personal Savior, but have been very lukewarm in your spiritual walk with Him, you need to immediately ask Him for forgiveness and for renewal. He will instantly forgive you, and fill your heart with the joy of the Holy Spirit. Then, you need to begin a daily walk of prayer and personal Bible Study.

If you have never accepted Jesus Christ as Savior, but have come to realize His reality and the approaching End of the Age, and want to accept His FREE Gift of Eternal Life, you can also do so now, in the privacy of your home. Once you accept Him as Savior, you are spiritually Born Again, and are as assured of Heaven as if you were already there. Then, you can rest assured that the Kingdom of Antichrist will not touch you spiritually.

If you would like to become Born Again, turn to our Salvation Page now.

We hope you have been blessed by this ministry, which seeks to educate and warn people, so that they can see the coming New World Order -- Kingdom of Antichrist -- in their daily news.

Finally, we would love to hear from you.

You can contact us by mail or email.

God bless you.

Copyright © 2008 Cutting Edge Ministries. All rights reserved. This password protected article and its contents are protected under the copyright laws of the United States and other countries. This article is provided by subscription only for use by the subscriber and all other rights are expressly reserved by the copyright owner. Copying and pasting this article, in whole or in part, into e-mails or as attachments to e-mails or posting it on the Internet is strictly prohibited and may subject the offender to civil liability and severe criminal penalties (Title 17, United States Code, section 501 and 506).

Copying and distributing this article in violation of the above notice is also a violation of God's moral law.


Become a Headline news subscriber HERE.

Subscribe to our free email updates and messages from our editor by entering your email address below :

Return to: