Title: Climate Change Now Proven To Be A Huge Lie!
Resources to aid your Understanding
DVD - "A Scientific & Biblical Exposure of the Lie of Global Warming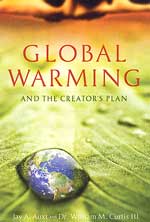 Book - "Global Warming & The Creator's Plan"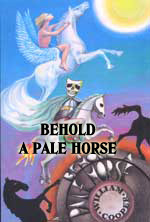 Behold A Pale Horse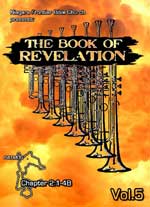 DVD - "'Book of Revelation' Study -- VOLUME 5 - Rev 2:1-4 - 6 Hours On 6 DVD's
Subtitle: Top Climate-gate scientist now admits there has been no Global Warming since 1995!
The New World Order is coming! Are you ready? Once you understand what this New World Order really is, and how it is being gradually implemented, you will be able to see it progressing in your daily news!!
Learn how to protect yourself, your loved ones!
Stand by for insights so startling you will never look at the news the same way again.
YOU ARE NOW ON
THE CUTTING EDGE
Copyright © 2010 Cutting Edge Ministries. All rights reserved. See full copyright notice below.
The key to understanding the depth of the lie about Global Warming which has been fed us for the past 30 years is simple; all we have to do is check a New Age author, William Cooper, in his book, "Behold A Pale Horse". This succinct statement tells us all we need to know about the magnitude of this global lie.
"The secret societies were planning as far back as 1917 to invent an artificial threat ... in order to bring humanity together in a one-world government which they call the New World Order." [William Cooper, "Behold A Pale Horse", p. 27]
Please take the time to read the real truth of all the global disasters being forced upon us right now, read NEWS2193, entitled, "Five Major Created Global Disasters Are Being Constantly Preached To The World As Reasons To Form The Global New World Order!"

What are these five major global disasters created by the Illuminati in order to shove the world into the New World Order?

1) Global Warming

2) Global Terrorism

3) Global War

4) Global Economic Disaster - Will be triggered once World War III begins

5) Global Virus Pandemic

Now that we see the role each of these global crises are playing in maneuvering the peoples of the world into the global New World Order, let us now examine the current news, which powerfully proves that the public rhetoric of the past 30 years is a lie as large as the great outdoors!

NEWS BRIEF: "Climategate U-turn as scientist at centre of battle admits: There has been no global warming since 1995", By Jonathan Petre, Daily Mail Online, 14th February 2010

"The academic at the centre of the 'Climategate' affair, whose raw data is crucial to the theory of climate change, has admitted that he has trouble 'keeping track' of the information ... The data is crucial to the famous 'hockey stick graph' used by climate change advocates to support the theory. Professor Jones also conceded the possibility that the world was warmer in medieval times than now – suggesting global warming may not be a man-made phenomenon."

After conceding the point that the world was possibly warmer in medieval times than now, Dr. Jones dropped the bombshell!

"And he said that for the past 15 years there has been no 'statistically significant' warming."

Do you mean to say that we "Conspiracy Types" were right after all?

Do you mean that we were right to raise all these legitimate scientific facts which pointed to a far different conclusion?

Do you mean that we were right all along when we warned that scientific papers were being created out of thin air, or at least, were being doctored to reach conclusions not supported by raw data?

Yes, that is what I am saying!! Once again, we arrive at the reality that the only "Conspiracy Theories" are the ones being propagated by official government agencies and the "scientific" research facilities who are creating this false data. We have said repeatedly that the only "Conspiracy Theories" about the attacks of 9/11 are the ones spewing out of the mouths of government officials and the journalists totally beholden to them.

Professor Jones has been in the forefront of another scandal recently, one that is related to this Global Warming disaster.

"Professor Jones has been in the spotlight since he stepped down as director of the University of East Anglia's Climatic Research Unit after the leaking of emails that skeptics claim show scientists were manipulating data. The raw data, collected from hundreds of weather stations around the world and analysed by his unit, has been used for years to bolster efforts by the United Nation's Intergovernmental Panel on Climate Change to press governments to cut carbon dioxide emissions."

The key term in this paragraph is "used for years". All the thousands of news stories and scientific warnings to which we have been subjected "for years" are now shown to be false -- deliberately falsified by the Illuminati governments of the world and the scientific community which served those governments loyally. At this point, I am reminded of the furor prior to the American Civil War, when "scientists" from the South stepped forward with "scientific proof" that blacks were inherently inferior to whites!

The sad fact is that the scientific community is totally dependent upon government grants for their very existence; therefore, they will prostitute themselves to the government handing out the money. They will say anything and take any position and "prove" anything the government wants them do in order to just keep the monies flowing.

Don't Expect Any Change

What change might we expect from government officials now that their Professor Jones has admitted his huge lie?

None.

We repeat, do not expect any change in government positions regarding Global Warming -- for the following reasons:

1) If officials can limit the amount of times this true story is repeated, they can probably prevent this disclosure from ever reaching the average citizen.

2) Official declarations, backed by the compliant Mass Media, know they can trumpet the lie again and again and again, versus the one time the true story appears in an alternative news source. Media news stories and TV shows and movies will still be watched, trumpeting the lie over and over again.

3) The Illuminati has already used the lie of Global Warming to forge their global cooperation. Key global leaders have already met at Copenhagen, Denmark, and have already forged their global governance plans. Even if the false threat of Global Warming disappears tomorrow, the Elite will still possess their extraordinary powers.

Spread the truth as far and as often as you can. Events are propelling all mankind toward the global system of Antichrist and his False Prophet. Are you spiritually ready? Is your family? Are you adequately protecting your loved ones? This is the reason for this ministry, to enable you to first understand the peril facing you, and then help you develop strategies to warn and protect your loved ones. Once you have been thoroughly trained, you can also use your knowledge as a means to open the door of discussion with an unsaved person. I have been able to use it many times, and have seen people come to Jesus Christ as a result. These perilous times are also a time when we can reach many souls for Jesus Christ, making an eternal difference.

If you have accepted Jesus Christ as your personal Savior, but have been very lukewarm in your spiritual walk with Him, you need to immediately ask Him for forgiveness and for renewal. He will instantly forgive you, and fill your heart with the joy of the Holy Spirit. Then, you need to begin a daily walk of prayer and personal Bible Study.

If you have never accepted Jesus Christ as Savior, but have come to realize His reality and the approaching End of the Age, and want to accept His FREE Gift of Eternal Life, you can also do so now, in the privacy of your home. Once you accept Him as Savior, you are spiritually Born Again, and are as assured of Heaven as if you were already there. Then, you can rest assured that the Kingdom of Antichrist will not touch you spiritually.

If you would like to become Born Again, turn to our Salvation Page now.

We hope you have been blessed by this ministry, which seeks to educate and warn people, so that they can see the coming New World Order -- Kingdom of Antichrist -- in their daily news.

Finally, we would love to hear from you.

You can contact us by mail or email.

God bless you.

Copyright © 2010 Cutting Edge Ministries. All rights reserved. This password protected article and its contents are protected under the copyright laws of the United States and other countries. This article is provided by subscription only for use by the subscriber and all other rights are expressly reserved by the copyright owner. Copying and pasting this article, in whole or in part, into e-mails or as attachments to e-mails or posting it on the Internet is strictly prohibited and may subject the offender to civil liability and severe criminal penalties (Title 17, United States Code, section 501 and 506).

Copying and distributing this article in violation of the above notice is also a violation of God's moral law.


Become a Headline news subscriber HERE.

Subscribe to our free email updates and messages from our editor by entering your email address below :

Return to: