---
Critical Analysis of Headline News
1. Today, two most important Senate races are occurring which will determine who controls the Senate.
NEWS BRIEF: "America looks to Tuesday Georgia run-off elections as future of country hangs in the balance", LifeSite News, January 4, 2021
"GEORGIA, January 4, 2021 (LifeSiteNews) – All eyes are on the state of Georgia tomorrow, as the long anticipated Senate run-offs take place, which are crucial in determining whether Republicans will be able to prevent Democrats from taking complete control of the American government."
"With Democrats maintaining their majority in the U.S. House, it is crucial for Republicans to secure these two Senate seats in order to prevent Democrats from having total control. Should both seats go to Democrats, then the party would control the House and the Senate – and the White House, should Joe Biden be sworn in as president. However, since the GOP currently has 50 seats to the Democrats' 48, a win of one seat in Georgia should maintain their Senate majority."
"WSO national spokeswoman Mallory Quigley stated: 'Pro-life victory in these two Senate seats is crucial to give the pro-life movement a fighting chance at combating the worst of the pro-abortion agenda, including expanding the Supreme Court and forcing taxpayers to fund abortion on demand through birth'."
The only question is whether Republicans can control the voter fraud better this time than it did on the November 3 election!
2. Pro-Trump supporters are pouring into the Washington, D.C., area in response to his call for massive voter support tomorrow as the Congressional vote authorization occurs.
NEWS BRIEF: "Trump Supporters Gathering for March to Save America", Breitbart News, 4 Jan 2021
"Members of President Donald Trump's campaign and grassroots groups from around the country will gather in Washington, DC, on Wednesday for the March to Save America on the White House lawn. A pre-rally at Freedom Plaza and sister rallies at the Capitol and the Supreme Court are planned for Tuesday — all being staged to send a message to Congress about certifying the electoral vote for the 2020 presidential election, which is also taking place on Wednesday.
"The main rally will take place on Wednesday at the Ellipsis at the White House—informally called "the President's Lawn." The event is open to the public but many of the seats are reserved. Gates will open at 7 a.m. ... Trump is expected to speak at 11:00 a.m."
Can the President overturn this cheating election?
One chairwoman stated the stakes succinctly:
" 'If our elections aren't secured, our Republic is lost', Fletcher said. 'This isn't about winning an election. It's about saving the Republic, ensuring only legal votes count so that our voice is heard and our legal votes are protected'."
Dr. James Dobson sounded the alarm a little differently, recalling the immortal words of President Abraham Lincoln at the Gettysburg Address.
3. "America is about to lose "government of the people, by the people and for the people" -- Dr. James Dobson
NEWS BRIEF: " 'No stopping them': James Dobson sounds alarm bell for America", World Net Daily, January 3, 2021
"James Dobson, the founder of the James Dobson Family Institute and the host of the "Family Talk" radio program, several times has expressed concern over a Joe Biden presidency ... ' the "promises made" by the Biden camp "should disturb every conservative Christian."
Dr. Dobson then gave several examples of Biden policies which are truly unbiblical and offensive to a Holy God.
"He said, directly, 'Biden's regime will also usher in other forms of moral depravity'."
Finally, Dobson hit the nail squarely on the head:
"America is about to lose "government of the people, by the people and for the people." (Emphasis Added)
Since Dobson's quote was part of a larger idea, let us go to the larger text from which this quote was lifted, so we can see the larger picture presenting to us the larger risk if the "government of the people, by the people, for the people" was taken.
Here is the larger context of this most important 2-minute address:
"... from these honored dead we take increased devotion to that cause for which they here gave the last full measure of devotion—that we here highly resolve that these dead shall not have died in vain—that this nation, under God, shall have a new birth of freedom, and that government of the people, by the people, for the people, shall not perish from the earth." (National Geographic)
Today, even more than in 1863, if America loses her freedom, the entire world will lose the "people's government"! This is not just a risk of losing individual freedoms, but Constitutionally guaranteed rights and Liberties.
And, the entire world will lose the only champion it ever had for individual freedoms!
4. China and Russia and Iran are already maneuvering to put forces in the area where they can react quickly to pressure the U.S. following Biden's official assumption of power on 12:01pm, January 20, 2021:
* China is keeping pressure on Taiwan
NEWS BRIEF: "Bullish China Vows Continued Push for Taiwan 'Unification' in 2021", Newsweek, January 1, 2021
"... There is currently no dialog between Taipei and Beijing, with China signaling its claims over Taiwan by flying People's Liberation Army warplanes toward the island on a near-daily basis. The democracy of 23.5 million people responds by sending interceptor jets from its vastly outnumbered air force." (Emphasis Added)
* Russia and China are squeezing South Korea
NEWS BRIEF: "South Korea scrambles jets as 19 Chinese, Russian aircraft enter Air Defence Zone", Reuters News. Dec 22, 2020
"SEOUL (Reuters) - South Korea said it scrambled fighter jets in response to an intrusion into its air defence identification zone by 19 Russian and Chinese military aircraft on Tuesday ... 'This incident seems to be a joint military drill between China and Russia'..."
* Iran is pressuring Israel enough to cause President Trump of order an aircraft carrier scheduled to rotate back to U.S. port to remain on duty near Iran.
NEWS BRIEF: "IDF prepares for aggression by Iran's 'second circle', " DEBKAfile, Jan 3, 2020
"Israel has made preparations in case of attack from Iraq or Yemen – whether by Iranian forces or by pro-Iran militias or Yemeni Houthi insurgents ... Israeli forces were also on elevated preparedness on the country's northern border, after indications emerged of Hizballah's plans for an escalation. 'The northern border is heading for an event, even perhaps to multiple days of combat', said a senior IDF officer on Friday. "If and when such an attack does take place," he said, "Israel would respond with unprecedented force'."
Meanwhile, Iran just launched a major naval warfare simulation exercise, which prompted a major response from President Trump.
NEWS BRIEF: "Iran launches major military exercise as US orders Nimitz to stay in region", World Israel News, January 5, 2021
"Iran launched a large-scale drone combat exercise Tuesday as the United States reversed an order for one of its aircraft carriers to return home from the region. The Iranian military said a major military exercise would involve hundreds of UAVs used by its ground, air and naval forces 'in real combat conditions', Iran's Mehr news agency reported as tensions in the region remain high."
Our new Acting Defense Miller issued a stern statement:
In Washington, the Defense Department announced it was reversing a decision last week to bring the aircraft carrier USS Nimitz back to its home port at Naval Base Kitsap in Washington state near Seattle. 'Due to the recent threats issued by Iranian leaders against President Trump and other U.S. government officials, I have ordered the USS Nimitz to halt its routine redeployment," said Acting Secretary of Defense Chris Miller."
"The USS Nimitz will now remain on station in the U.S. Central Command area of operations. No one should doubt the resolve of the United States of America," Miller added."
No one in the world will doubt the resolve of the United States of America until Trump is no longer President. If Joe Biden gains the White House, all rogue actors, led by Russia and China and Iran, will leap at the chance to take over and destroy their enemies.
* Israel is reacting to this war pressure by ordering a complete, nationwide virus lockdown.
NEWS BRIEF: "Netanyahu, Gantz reach agreement on 10-day full lockdown", Israel National News, Jan 5, 2021
"Prime Minister Binyamin Netanyahu and Defense Minister Benny Gantz have agreed to implement a stricter lockdown to last 10 days ahead of the government meeting on tightening restrictions Tuesday afternoon. The Health Ministry has sought a tighter lockdown after the limited lockdown which was implemented a week and a half ago failed to lower coronavirus morbidity rates."
"The Health Ministry's proposal, which will be presented to the government for approval, will include operating public transportation at no more than up to 50% capacity and tightening the restriction on gatherings: five people in a closed place instead of 10, and reducing gatherings in open areas from 20 people to 10 ... trade will be closed and exit from the house will only be allowed to essential workplaces."
"Education Minister Yoav Galant will agree to close the education system and seek to exclude special education. Galant will demand that all grade school and kindergarten teachers be vaccinated as soon as possible."
Now, that lockdown is both severe and unprecedented! Israel is reporting that her new positive cases are skyrocketing even in the face of the world's most aggressive vaccination program.
I wonder if there is another reason.
All Israeli military leaders will want to have as much freedom of travel as possible from one end to the other in that tiny country. They would not want to have to navigate around and through crowds of shoppers and schools full of children.
At the very least, this new lockdown will more efficiently clear those precious obstacles out of harm's way.
World War III Hot Spots Active Now
Just as this DVD shown above, "World War III: History's Greatest Lynchpin Event - North Korea Update", predicts that the buildup to World War III will occur in Taiwan, North Korea, and the Middle East, so are these world events leading up to the January 20, 2021, Inauguration. Should Biden become President, World War III can be expected to blow up within a few days or weeks.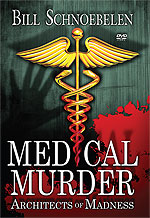 5. The time has come that all discerning patriots demand that our officials stop lying about the COVID-19 new cases:
* Flu cases are being reported as COVID-19
NEWS BRIEF: "MYSTERIOUS DISAPPEARANCE OF FLU IN SAN DIEGO PROMPTED CALL FOR AUDIT OF COVID RECORDS", BlackListed News, Dec 30, 2020
"One of the most bizarre features of the alleged COVID-19 'global pandemic' has been the mysterious disappearance of the seasonal flu in medical and public health record keeping. It's as if the Flu just vanished into thin air after being the most common perennial seasonal respiratory virus." (Emphasis Added)
"As it turns out, recorded seasonal influenza cases have literally nose dived by 98% across the globe."
"Earlier in December, Southern California news outlet KUSI raised the alarm which prompted an audit of COVID statistics in their region…
"SAN DIEGO (KUSI) – COVID-19 cases continue to increase across California, and here in San Diego County, but flu cases remain extremely low in comparison to this time in previous years. We are well into flu season, but San Diego County's data for flu infections only shows 36 reported cases so far this year. Carl DeMaio tweeted out this shocking revelation, comparing it to this time in other years saying, 'In a typical year we get over 17,073 on average!' "
In other words, doctors are rather uniformly signing Flu Death Certificates as "COVID-19"!
Let us repeat this dynamite statement:
"Doctors are rather uniformly signing Flu Death Certificates as "COVID-19"!"
No wonder America and other countries are experiencing "surging numbers of cases", even after the vaccines are being administered! When you throw in the fact that American doctors receive a bonus for every COVID certificate they issue -- no matter the real cause of death -- and you have a continuing pandemic that is really man-made!
* New false positives are being generated by these millions of vaccinations!
NEWS BRIEF: "Former Pfizer Chief Science Officer: The pandemic is over, PCR tests yield false positives", Creations Magazine, Nov 30, 2020
"According to Dr. Michael Yeadon, former Vice President and Chief Science Officer for Pfizer, almost all of the positive tests for COVID-19 are false positives, and current government policies and the restriction of constitutional rights are based on faulty data. He says 'the pandemic is fundamentally over'."
Let us repeat this dynamite statement:
"almost all of the positive tests for COVID-19 are false positives"
But, governments cannot afford to have the pandemic over! They have more fundamental liberties to seize and far more vaccinations to administer! They cannot allow this virus scare to be over.
I remember well the movie, "Wag The Dog", the CIA had just declared that the false war being shown by Hollywood resources was over. The Hollywood Director of this false war -- played by Dustin Hoffman -- erupted:
"How can they declare this war to be over, it is not their war, it is my war. And, it will be over only when I say it is over"!
This COVID-19 pandemic is not controlled by science, by leaders such as the former Vice President and Chief Science Officer for Pfizer. It is controlled by Illuminati leaders all over the world, especially from the United States and Israel.
And, it will be over when they say it is over!
Enter the ever-mutating virus!
NEWS BRIEF: "Netanyahu: Mutated virus spreads faster, isn't more deadly or vaccine resistant ", Times of Israel, Jan 5, 2021
"Following a meeting of the coronavirus cabinet on new restrictions to fight a mutation of the virus that has been identified in several countries, Prime Minister Benjamin Netanyahu says that the new strain appears to spread faster but is not necessarily more deadly."
Now, the Prime Minister reassures the public and the panicked officials of the companies who are just now delivering vaccine doses to a panicked people.
"Crucially, he said that information Israel has received from the World Health Organization suggests the mutation is not resistant to the vaccines that are currently in production and being rolled out across the world."
Whew! I bet George Soros and Xi Jianping are breathing a little more easily now. The truth almost came flying out of their bag, but Prime Minister Netanyahu deftly put it back into its prison.
* "Mutations" are being reported to keep the panic and the "protections" in place.
NEWS BRIEF: "South African COVID variant can 'bypass immune protection' say health experts", Israel National News, Jan 5, 2021
"As the United Kingdom enters its strictest lockdown since early spring, fears are mounting that a new strain of the coronavirus, dubbed the 'South African variant', will prove more resilient than the previous most widespread strain to any of the coronavirus vaccines currently available or under development."
"Speaking on Monday evening, UK Prime Minister Boris Johnson warned that the weeks ahead "will be the hardest yet" as he rolled out sweeping new restrictions on the UK population, to become almost immediately effective. These include the closure of all schools and universities, and also of all non-essential stores and businesses. The measures are to remain in place until February 22nd at the very least."
* Even though Israel is thee #1 vaccinated nation on earth, her Health Minister somberly warns, "we are in danger of losing control"!
NEWS BRIEF: "Health Minister: We're Closer than Ever to Losing Control over the Pandemic", The Jewish Press, Jan 5, 2021
"Health Minister Yuli Edelstein told a closed Monday night meeting in the Knesset with Likud ministers and MKs regarding the severity of the spread of the coronavirus in Israel that since the start of the pandemic last March the country had never been as close to losing control as it is now."
"The Health Minister added that if a sharp move for total lockdown is not carried out, meaning no one walking in the streets, control over the disease would soon be lost and the status quo would not be restored."
Remember, mutated COVID-19 is not more deadly than at first, and that killed less than 2% of infected people!
In other words, a person contacting the disease has a 98% chance of recovery. Repeat that statistic until it is well rooted in your mind.
98% Recovery 98% Recovery 98% Recovery 98% Recovery