Needless Death will challenge you to develop a sanctified skepticism against big government, big pharma, and organizations with globalist ties.
The year 2020 was one of the most apocalyptic years that had ever come upon Planet Earth. Once the coronavirus hit, it spread worldwide very quickly Never had a virus spread so quickly and so far.
DVD
1. In 1994, Ukrainian leaders accepted American guarantees protecting them against Russia if they just surrendered their nuclear warheads.
NEWS BRIEF: "President Clinton Promised Ukraine US Protection if it Disarmed its Nukes", The Conversation, December 21, 2021
"Ukraine as an independent state was born from the 1991 collapse of the Soviet Union. Its independence came with a complicated Cold War inheritance: the world's third-largest stockpile of nuclear weapons. Ukraine was one of the three non-Russian former Soviet states, including Belarus and Kazakhstan, that emerged from the Soviet collapse with nuclear weapons on its territory."
President Bill Clinton jumped into overtime to ensure that The Ukraine would never use her Soviet nuclear warheads against a neighbour. His Leftist brain came up with an equally Leftist solution.
"This diplomatic activity manifested in security assurances for Ukraine embedded in what has become known as the Budapest Memorandum. With the entrance of Ukraine into the international order as a non-nuclear state, Russia, the U.S. and the U.K. pledged to 'respect the independence and sovereignty and the existing borders of Ukraine'."
What did Ukraine have to do under this agreement?
"Ukraine, in turn, gave up the nuclear weapons within its borders, sending them to Russia for dismantling."
American gunowners have repeatedly been told, 'you don't need to own a gun, the police can protect you!
NEWS ALERT: "The Explosive 135% July Gun Sales Increase Also Revealed Another Benchmark Was Clinched For 2020", Townhall Opinion, August 5, 2020
"With more and more residents seeing that the police cannot protect them, scores of Americans are buying guns. There are now 10 million new first-time gun owners this year. "
"Gone is the Liberal, Leftist mantra that police can protect you so you can safely surrender your guns."
I do believe that this is the first instance in which a sovereign nation surrendered her weapons in exchange for a "solemn" promise from the President of the United States, assuring them that the United States would never allow Russia to violate this agreement and invade the Ukraine.
However, today's fearsome drums of war are beating in such a way as to make every thinking person doubt that veracity of President Clinton's promise!
President Biden is NOT President Clinton.
2022 is NOT 1994, a date where America was the only superpower in the world, the Soviet Union was only a misty memory, and a promise from the White House was considered unbreakable.
In history, shortly after citizens of a country surrender their guns, they suffer a complete loss of personal freedom and a grievous loss of life. Ukraine is looking down that same gun barrel as their leaders were foolish enough to "drink the same 'Leftist Kool-Aid' in 1994!
Please take a few moments to read our Archived Article, NEWS1877b to view the historical record of people who surrendered their guns to the Government.
2. The Kremlin used the word "countdown" to refer to the beginning of hostility over Ukraine.
NEWS BRIEF: "Moscow Warns 'Countdown' Underway", The Conservative Brief, January 24, 2022
"The Biden administration is dispatching U.S. military and special operations, tactical teams, to the American Embassy in Ukraine after Moscow warned that a 'countdown' is now underway as tens of thousands of Russian troops remain deployed around the eastern European country's perimeter."
Certainly, the word, "countdown" is inflammatory because it strongly suggests that Russia's Putin has a definite plan in mind and a timetable by which he is going to carry out that plan.
Biden immediately made it clear that he was not planning a military response.
NEWS BRIEF: "Biden is not planning to answer a further Russian invasion of Ukraine by sending combat troops", Military Times, January 20, 2022
"President Joe Biden is not planning to answer a further Russian invasion of Ukraine by sending combat troops. But he could pursue a range of less dramatic yet still risky military options, including supporting a post-invasion Ukrainian resistance."
Why would President Biden adopt such a much weaker response to a Russian invasion as President Clinton promised in 1994?
"The rationale for not directly joining a Russia-Ukraine war is simple. The United States has no treaty obligation to Ukraine, and war with Russia would be an enormous gamble, given its potential for expanding in Europe, destabilizing the region, and escalating to the frightening point of risking a nuclear exchange."
3. Russia's GDP is small enough that she cannot effectively engage in combat with the United States, but, coupled with China, Russia is a match for bumbling Biden.
NEWS BRIEF: "Russia Announces War Games with China and Iran that Will 'Encircle' Europe", American Defense Times, January 23, 2022
"NEW AXIS OF EVIL? Moscow's Ministry of Defense announced on Thursday that Russian leader Vladimir Putin plans to hold naval drills in the Atlantic, Arctic, Mediterranean and the Pacific oceans this month and next, alongside China and Iran."
" 'The exercises extend to the seas bordering Russian territory and to operationally significant areas of the world's oceans', the Belarusian Defense Ministry said."
"The Bharat Express News added that, 'Besides the North Sea, the Sea of Okhotsk in the Arctic and the northern regions of the Atlantic were also mentioned'."
"Simultaneously, a 'Russian offensive to encircle Kyiv, the Ukrainian capital, now appears to be a realistic possibility'..."
"According to Germany's Bild newspaper, a massive exercise has already launched in the Gulf of Oman, and Northern Indian Ocean south of Iran, with China and Iran, which will continue until next Saturday."
You can view a colored map depicting the extent of this vast naval exercise by clicking "AXIS OF EVIL".
China-Russia are holding joint naval and air exercises which will fully encompass Europe and Asia!
These two powerful nations, jointly acting at a time when the President is weak and vacillating and "bought off", will certainly create and win, World War III. They have compromised Joe and Hunter Biden to the point where they believe they can force him not to order American forces into action!
4. A Republican representative believes he knows when China will attack Taiwan.
He believes China will attack as soon as the Winter Olympics is finished.
NEWS BRIEF: "Rep. Michael McCaul predicts Chinese invasion of Taiwan after Winter Olympics ", The New York Post, January 21, 2022
"The ranking Republican on the House Foreign Affairs Committee suggested Friday that China will launch an invasion of Taiwan sometime after next month's Winter Olympics in Beijing.
" 'I do think after the Olympics — China has gotten so provocative, so aggressive in the South China Sea, that you are going to see the CCP, the [Chinese] Communist Party invading Taiwan', Rep. Michael McCaul (R-Texas) told reporters on a conference call."
5. The Ukrainian crisis is providing Russia with the excuse to extend Russian air space right up to the Golan Heights!
NEWS BRIEF: "US-Israel air operations over Syria restricted by new joint Russia-Syria air patrols", DEBKAfile, January 24, 2022
"An apparent side-effect from the rising Ukraine tensions: Russian and Syrian pilots have begun conducting joint air patrols along the Golan Heights and Euphrates River, the Russian Defense ministry announced on Sunday, Jan. 24. The mission's route was defined as 'running along the Golan Heights, the southern border, The Euphrates River and over northern Syria',"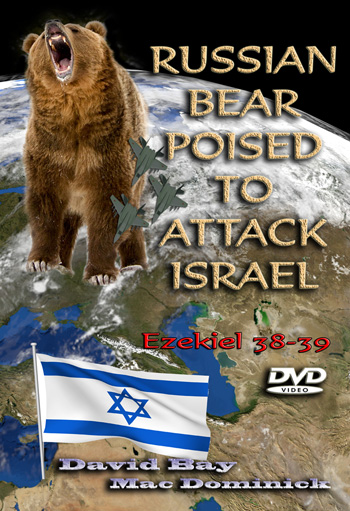 "During the patrol mission, Syrian pilots controlled the airspace and provided fighter cover as Russian crews practiced attacks on ground targets ... Our sources note that Moscow has not notified Israel about the introduction of joint Russia-Syria air patrols through the joint liaison mechanism the two governments set up for Israel's air operations over Syria."
The invasion of God-Magog (Ezekiel 38-39) beckons.
Modern Judaic scholars believe that God-Magog War will bring the Jewish Messiah to Israel, so they are very excited to see the Russian/Iranian forces inside Syria, almost up to the Golan Heights, a logical jumping-off point for an invasion of the Jewish State.
Do not doubt that Putin is in solid control of all events in Syria right now. Even the United States is taking intensive care to ensure that our forces do not come into contact with Russian troops. Russia controls the northern approaches to Israel, just a prophecy dictates.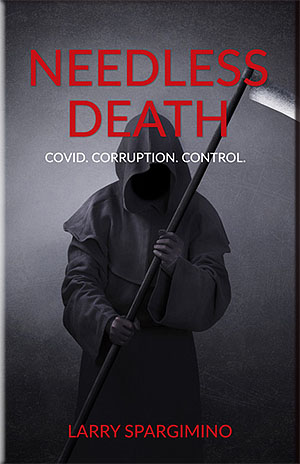 6. One expert believes the COVID-19 vaccine is going to start killing people increasingly over the next three years.
NEWS BRIEF: "Vax Die-Off for Next Three Years – Clif High", USA Today, January 22, 2022
"Clif High is an Internet data mining expert who uses 'Predictive Linguistics' and computer programs to sort through billions of bits of information on the Internet to predict future trends and events."
" According to High, the worst by far is yet to come. High explains, "So, it's breaking down. The real horror is yet awaiting us, and that's when all of the people who have been harmed by these injections wake up and realize they have been harmed and will have the natural emotions that accompany that."
Was this the plan all along? To kill months after the jab?
From the beginning, I suspected that this vaccine might seem to be relatively benign, but would contain a "genetic timer", which would begin to turn deadly some time after the initial vaccination.
This researcher believes that this is exactly what is happening.
" Each year in succession will have more people dying than the year before. There is also going to be more infirmities, more illness and more of a drain on the system ... Each year in succession will have more people dying than the year before. There is also going to be more infirmities, more illness and more of a drain on the system."
"High's analysis now says at least '30 million people will die from the CV19 injections' one way or another in the next few years, and that could be a very low estimate."
What does prophecy say?