---
Key Prophetic Understanding
"Thou shalt not be afraid for the terror by night; nor for the arrow (evil plots of the wicked) that flieth by day; Nor for the pestilence that walketh in darkness; nor for the destruction that wasteth at noonday. A thousand shall fall at thy side, and ten thousand at thy right hand; but it shall not come nigh thee." (Psalm 91:5-7, KJV)
---
Save $5 each on any of the 4 DVDs in the
Patterns of Evidence Series
Click the DVD image below to watch the trailer or
for more information or to place an order
.
Quatities are limited
---
New End Times' Book
"No Uncertain Future"
Our Future is Secure!
A Commentary to the Book of Revelation
For 5,900 years man was confined in travel and communications to 30 miles an hour. In our generation travel has accelerated to hundreds of miles an hour and communications to 186,000 miles a second. Wars, famines, and earthquakes continue to increase and concerns mount over the proliferation of nuclear weapons. Jesus said of these last days that fear would grip the world as to what the future holds. (Luke 21:26)
However, for those who read and study the book of Revelation, this marvelous book of prophecy, there is no need to be uncertain about the future. Dr. Spargimino has done a masterful study on this important book about things to come, reconciling the message to the churches with the judgments of the seals, trumpets, and vials. For the person who has had difficulty placing all the events in the Apocalypse in proper chronological order, this is the book.
184 pages -- Regularly $19.99, Only $14.99, Saving You $5.00

For more study in Revelation check out our collection of 6 DVDs
Get the Complete set. Buy Volumes 1-6 of Mac Dominick's Revelation Studies and save money over buying them individually.
This systematic study combines standard Biblical Interpretation plus a number of distinctive Cutting Edge teachings. You will be blessed and enlightened.
---
HOME - Book Store - Newsletter Archives - Daily News Updates
Read The Most Current Newsletter Online
---
---
Critical News Analysis
1. President Biden has just given Russia's Putin the 'green light' to attack Ukraine with no consequences to be feared!
NEWS BRIEF: "'That's A World War' When Americans and Russians Begin Shooting At One Another: President Biden", News Nation USA, 2/10/2022
"President Joe Biden on Thursday told Americans to leave Ukraine immediately, warning them that they could not expect to be rescued by U.S. troops if Russia launched an invasion."
At least, Biden was upfront with American citizens, not as in Afghanistan, where he talked a good fight only to completely abandon them at a chaotic free-for-all withdrawal.
"'It's a very different situation and things could go crazy quickly.' "
"Russia has amassed some 120,000 troops close to the Ukrainian border, triggering fears of an invasion. Extra American troops have been deploying to NATO allies in the region but Biden said he could not imagine."
And then Biden dropped a bombshell which no one was expecting.
"'That's a world war when Americans and Russia start shooting at one another. 'We're in a very different world than we've ever been.' "
Biden emphatically stated that he was not going to start a world war over Ukraine!
In other words, the President of the United States just told the dictator of Russia that he could invade Ukraine with absolute impunity!
He need not fear American interventon!
Putin can now invade Ukraine with no worries, so he has nothing about which to be concerned.
And, Russia is reportedly "Ready to Go"!
NEWS BRIEF: "Russia's Ukraine invasion is ready to go", DEBKAfile, February 14, 2022
"The Russian army has meanwhile completed its deployment along Ukraine's land and sea borders. The 130,000-150,000 troops in place have received supplies for a month with medical support for potential invasion casualties including field hospitals and plasma."
"US intelligence sources report that the Kremlin has earmarked $500bn for the costs of a war on Ukraine and counts on China for support to weather Western sanctions."
We have long noted that China and Russia are suddenly working together publicly!
NEWS BRIEF: "China Deepens Informal Alliance With Russia ", Voice of America, Dec 3, 2021
"China and Russia have strengthened their political, economic and military relations this year ... as both countries say they resent what they call growing pressure from the West."
"So far this year, the two have held a series of military exercises and issued joint diplomatic statements aimed at Western countries ... Russia depends on China's massive industrial economy for oil and gas exports ... two-way relations were at their strongest since the 1950s."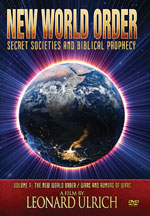 Russia and China are planning to "reset" the world order, together!
Most importantly, China's Xi and Russia's Putin have their eyes on the New World Order and that is most telling!
" 'Most importantly, we have a common position concerning the global order, which is that we don't like the U.S. global order, so this close partnership is based on common opposition to the U.S.-led global order', Kashin said."
"Russia looks to China for support of its goal in occupying parts of Ukraine, as well as a conduit to show Moscow can 'still play a role' in Asia, in the region', said Andrew Yang, secretary-general of the Chinese Council of Advanced Policy Studies think tank in Taiwan."
Never before has the China/Russia combined power been anywhere close to that of the United States, but now these countries control President Joe Biden and can attack whomever they wish because they know that they can order Biden to refuse to commit American forces.
Out of this war, Antichrist will come striding!
2. Both China and Taiwan are closely watching as events unfold over Ukraine.
NEWS BRIEF: "As the Russia-Ukraine crisis unfolds, China and Taiwan are watching", CNBC News, February 14, 2022
"With the world wondering whether Russian President Vladimir Putin will order an invasion of smaller neighbor Ukraine, political analysts say that China, in particular, is watching with interest given its own claims on Taiwan. China has repeatedly declared an intention to reunify with Taiwan ..."
"Chinese President Xi Jinping 'is looking to see how much will the United States is able to muster relative to Ukraine, and will always have Taiwan in mind, because Beijing always has Taiwan in mind' ..."
" 'But I wouldn't set up the two, Ukraine and Taiwan, as exactly parallel in this case. I think China knows that Taiwan is more important to the United States', he said, adding that the island is central to American security strategy in the Western Pacific."
Actually, Xi and Putin and Biden are all cooperating, in full accord with prophecy:
"And the ten horns which thou sawest upon the beast ... For God hath put in their hearts to fulfil his will, and to agree (to act in harmony) , and give their kingdom unto the beast, until the words of God shall be fulfilled." (Revelation 17:12, 17)
Out of this war, Antichrist will come striding!
3. Governments around the globe are feverishly trying to pull their citizens out of Ukraine!
NEWS BRIEF: "Ukrainian elites given ultimatum", RT News, 15 Feb 2022
"Ukrainian officials who fled the country amid fears of a Russian invasion have 24 hours to come home and return to their posts, President Volodymyr Zelensky said on Monday ... Zelensky urged the MPs to return to Ukrainian soil."
You know the truth of the dire situation when Ministry of Parliament officials flee Ukraine. From their inside information, they know the truth and just want to live, along with their families.
NOTE: Numerous stories have appeared within the las 24 hours, suggesting that Russia is pulling back, and war might be avoided. Listen:
NEWS BRIEF: "Russia announces troop withdrawal", RT News, 15 Feb 2022
"Russian troops have completed their training drills in Belarus, close to neighboring Ukraine, and will begin returning to their places of regular deployment, the Ministry of Defense in Moscow has announced amid fears in the West that the exercises could have been a precursor to an invasion."
This ruse is one of the most common tactics in the annals of warfare. Just hours before military forces launch an attack, the aggressor says the right thing and takes some symbolic action, in an effort to persuade the target that war has been avoided after all.
In my opinion, this story is simply an effort to cause Ukrainian officials to relax and let their guard down.
Other evacuations are said to be underway.
NEWS BRIEF: "US in urgent embassy evacuation", RT News, 15 Feb 2022
"The US State Department announced on Monday that it will temporarily move embassy operations in Ukraine from Kiev to Lviv, citing concerns over the alleged buildup of Russian troops on the Ukrainian border and the 'safety' of US personnel."
NEWS BRIEF: "As Israel scrambles to get citizens out, Kyiv streets seem preternaturally tranquil", The Times of Israel, 14 Feb 2022
"As Israel's leaders implore citizens to hurry back from Ukraine "before things get complicated" along the Russian border ... Though the El Al staff put forth a cheery front, it was impossible not to notice a touch of worry as we disembarked ... and even prepare for the possibility of evacuating tens of thousands of Ukrainian Jews."
"In the meantime, however, an increasing number of the 10-15,000 Israelis in the country seem to be taking a different view. Flights out of the country are filling up."
NEWS BRIEF: "Israeli officials rushing to evacuate citizens from Ukraine by Tuesday", The Times of Israel, 13 Feb 2022
"Prime Minister Naftali Bennett is seeking to evacuate as many Israelis as possible from Ukraine by Tuesday amid growing fears of a Russian invasion ... Israeli officials believe the window for evacuating citizens from Ukraine is closing fast, and may be shut by Wednesday morning."
American officials said on Monday that they believed Russia was going to launch the attack on Wednesday, February 16 (Wednesday). Israeli officials evidently believe in that date also.
NEWS BRIEF: "Australia evacuates Kiev embassy", Taipei Times, Feb 14, 2022
"Australia said yesterday it was evacuating its embassy in Kiev as the situation on the Russia-Ukraine border quickly deteriorated, with Australian Prime Minister Scott Morrison calling on China to not remain 'chillingly silent' on the crisis. "
" 'We continue to advise Australians to leave Ukraine immediately by commercial means', (Australian Minister of Foreign Affairs) Payne said ... "
NEWS BRIEF: "South Korean President Moon orders plans for safe evacuation amid Ukraine crisis", The Korea Herald, Feb 13, 2022
"President Moon Jae-in on Monday ordered government ministries to prepare for the safe evacuation of Koreans in Ukraine ... citing the threat of a looming Russian invasion of Ukraine ... We need to implement what we can do right away and prepare closely for the worst," Moon said, presiding over an external economic security strategy meeting. "
This list of countries evacuating their citizens from Ukraine is by no means complete; many nations have already starting to pull their people to safety:
Before Russian tanks roll.
4. Canada is now a Dictatorship, Under Martial Law!
NEWS BRIEF: "PM Trudeau Grabs Powers Under Never-Before Used 'Emergencies Act' to Stomp Out Trucker Protests", Breitbart News, 14 Feb 2022
"Canadian Prime Minister Justin Trudeau has invoked the Emergencies Act for the first time to squash the ongoing Freedom Convoy protests against Wuhan coronavirus restrictions, potentially giving the Canadian leader sweeping emergency powers."
PM Trudeau is now, in effect, a dictator.
"Trudeau announced the use of the Emergencies Act for the first time in its history on Monday afternoon, stating that the federal government has invoked the act to aid law enforcement to stop border blockades as well as the Freedom Convoy demonstration in downtown Ottawa."
But, the Prime Minister left himself some wiggle room.
"He went on to claim the act would be used in a time-limited and geographically narrow way and would not be used to bring in the military or suspend the rights of Canadians in the Canadian Charter of Rights and Freedoms."
PM Trudeau followed "Uncle Joe's" advice to use Martial Law as the hammer by which he is going to plunge Canada under the waves of Tyranny.
NEWS BRIEF: "Trudeau Invoked 'Emergency' Act Only After Biden Administration Urged Canada to Use 'Federal Powers'," Breitbart News, 14 Feb 2022
"Canadian Prime Minister Justin Trudeau invoked the Emergencies Act for the first time in the country's history to crack down on protests against his vaccine mandate — just days after the Biden administration urged him to use 'federal powers'." (Emphasis Added)
"In the U.S., Democratic-run states and cities reversed many coronavirus restrictions and mandates, partly because of declining case counts, but also out of fear that the Canadian truckers' protest could inspire similar demonstrations."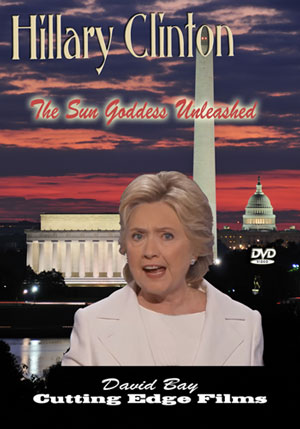 DVD
5. Hillary Clinton was the one in charge of the Democrat effort from 2016-2020 to discredit and destroy Donald Trump using false documents and news stories and accusations-unending to drive him from office.
NEWS BRIEF: "John Durham Filing Suggests Clinton Operatives Spied on Trump in 2016 and in White House", Breitbart News. 12 Feb 2022
"Special Counsel John Durham filed a motion in federal court in Washington, DC, on Friday alleging that Hillary Clinton's political allies paid a contractor to spy on Donald Trump — both as a candidate, and as president — using cell phone data."
"Sussmann was a partner at Perkins Coie, which often represents Democrats and which hired Fusion GPS to produce the false Russia "dossier" on then-candidate Trump, at the behest of the Clinton campaign and the Democratic National Committee."
" In this case, however, the alleged spying was not confined to the campaign but continued after the election, once Trump was already the president."
NEWS BRIEF: "Trump Reacts to John Durham Spying Allegations: Worse than Watergate", Breitbart News, 12 Feb 2022
"Trump reacted in a statement by implying that the Clinton operatives had committed treason ... In Watergate, Richard Nixon's associates were caught breaking into the offices of the Democratic National Committee during the 1972 presidential campaign. In this case, the alleged spying continued beyond the campaign and into Trump's presidency."
This news is having an effect on Democrat voters!
NEWS BRIEF: "Most Democrats want Hillary Clinton investigated for any role in Russiagate scandal", by Paul Sperry, The New York Post, February 13, 2022
"A surprisingly large share of Democrats wants to see Hillary Clinton investigated over her possible role in manufacturing dirt to try to tie Donald Trump to the Kremlin ... two-thirds — or 66 percent — of the Democrats polled who said they have been keeping up with the case.
"That's up 20 points from this past October, when TIPP asked the same question of a national panel, and indicates the Durham probe may be turning Democratic opinion regarding Clinton and the controversy."
There is no Justice in this world today!
Hillary Clinton is not only one of the most powerful political figures in America, she also is a very high-level Illuminati witch, according to former Satanist, Doc Marquis.
In this DVD, shown above, we prove that Hillary is a high level Illuminati Witch and that she is poised to complete the 'Co-Presidency' that Bill Clinton promised in 1993.
When Hillary Clinton wore that full length white pantsuit on the night she accepted the Democrat Party nomination for President, she was reaching back into time nearly 4,000 years to symbolically declare that she was the Sun Goddess in the Zoroastrian Tradition, exactly the symbolism the Roman Catholic Pope uses nearly every day to declare that he is the Sun God! She was declaring that she was transcending politics in this present time, because she was spiritually transformed into a goddess!
6. The Texas 'Heartbeat Law" is saving so many lives that Planned Parenthood is calling it "Devastating"!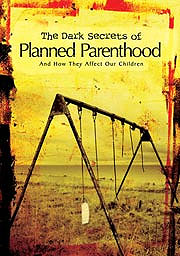 NEWS BRIEF: "Texas Heartbeat Law is Saving So Many Babies From Abortion That Planned Parenthood Calls it "Devastating"," LifeNews, 11 February 2022
"When your business is to sell abortions and abortions banned, business isn't good. That's the problem the Planned Parenthood abortion company is having in the state of Texas, where ... tate health department statistics show thousands of babies being saved from abortion every month."
How much of a decrease in abortions is this law creating?
"A new report from the Texas health department confirms the state's new abortion ban is saving as many as 90 babies from abortions each and every day. With the Texas heartbeat law having been in effect since September 1, that means as many as 13,860 babies have been saved from abortions in Texas ... represents a 60% decrease in abortions."
"While most people would think babies being born is a good thing, not Planned Parenthood — which called this good news 'devastating'. Planned Parenthood called the numbers "the very beginning of the devastating impact" of the law."
Praise God!!
"So shalt thou put away the guilt of innocent blood from among you, when thou shalt do that which is right in the sight of the Lord." (Deuteronomy 21:9, KJV)