1. Is good finally coming out of a deliberate Public School shooting?
* Sudden movement has occurred on the only response which can prevent future shootings: arming selected teachers/administrators!
NEWS BRIEF: "Trump doubles down on arming some teachers to prevent school shootings", Iowa City Press Citizen, Feb 22, 2018
"WASHINGTON – President Trump offered a full-throated defense Thursday for his proposal to arm some teachers and staff in the wake of last week's school shooting in Florida, despite opposition from law enforcement groups and teachers' unions who warn that more guns in schools would only make them more dangerous. "
This statement concludes with the lie that more guns in public schools would make them "more dangerous"! The reality is captured by the book title, "More Guns, Less Crime". Liberal Media which advocates Gun Seizure is always trying to convince people that people who are highly trained to handle a gun and to handle a crisis situation pose more of a threat than a completely disarmed crowd facing a determined enemy who is highly armed!
Nonsense, and statistics prove it.
"The NRA chief Wayne LaPierre, speaking at the annual gathering of the Conservative Political Action Conference immediately endorsed Trump's call to 'harden our schools' but did not specify that the teachers themselves should have guns. Through its National School Shield program, the NRA has long proposed schools have more security personnel and police officers to protect them from violence."
Since we discussed this situation in the Monday News Alert, we shall turn to another aspect of this story. The point is that President Trump is actually proposing a solution which shall put an immediate stop to this senseless school shooting situation which has been occurring since 1988.
* Faced with a change that might actually eliminate School Shootings, Liberals are reverting to their "Big" Lie, "Dumb" Lie
The Panicking Democrats Response To A Program Which Well Might Work: 1) "Rifle Bullets Too Fast for Handguns to Stop!" 2) 'Explosive Sound' Would Overwhelm!" 3) "They'd Get Shot… by the Cops!"
NEWS BRIEF: "MSNBC: Teachers Not Ready to Carry Guns, Would Just Get Shot by Police", MSNBC News, 26 Feb 2018
"On February 26, MSNBC Terror Analyst Malcolm Nance suggested that teachers are not ready to carry guns and that they would most likely be shot as police entered a building in the case of an attack."
Noting that a handgun bullet travels at "only" 1,100 feet/second rather than an AF-15 round traveling at twice that speed, the (ignorant) anchor said, "Take a look at what teachers would really be up against if armed with a handgun and confronted with an AR-15."
What a teacher is up against now is facing a shooter with no defense whatsoever! The reality is that a well-trained handgun round will be striking the target so quickly -- even at the lower rate of speed -- that the shooter can be neutralized within seconds of his shooting initiation!
Instead of responding with a handgun, teachers and students are left with "hiding under the desk at the shooter's feet, while throwing books and erasers at the attacker, or while selflessly charging him as did Sandy Hook principal Dawn Hochsprung .. and then dying".
If your child was in this crowd of defenseless schoolchildren being murdered by a gunman, would you find it acceptable that no one in the entire school had a gun, or at least no gun that can be brought into action quickly?
"It should be noted that President Donald Trump is not just calling for armed teachers, but for teachers who undergo training to carry and use a gun in reaction to an attack on a school. Such training can be extremely intense, as with the FASTER program that prepares armed teachers in what must be done should a horrific attack occur."
* Latest Poll shows that 54% of Americans blame the Government for School Shootings, only 33% blame the guns!
NEWS BRIEF: "Survey: 54% Americans Blame School Shooting on Government: Only 33% Blame Guns", 26 Feb 2018, Breitbart News
"The latest Rasmussen Reports survey shows that Americans blame government rather than guns for the Marjory Stoneman Douglas High School shooting ... 54% of Americans believe government failure is to 'blame for the mass shooting'. Only 33% of Americans blame guns ... When the sample group was adjusted so as to focus only on Americans "who have children of elementary or secondary school age," the percentage of Americans who cite government failure as causal jumped to 61 and the percentage who blamed guns dropped to 23."
BREAKING NEWS: "Teacher fires gun in classroom, sparks lockdown: police", N.Y. Post, Feb 28, 2018
As Trump's proposal gains traction, a teacher in a Georgia classroom fires a gun!
"An armed social studies teacher holed up in a classroom and fired off a round inside a Georgia high school on Wednesday, police said. Cops, responding to reports of gunshots at Dalton High School, arrested Jesse Randal Davidson, 53, who was alone when officers arrived, Dalton Police said."
" 'Evidently it was not aimed at anybody', said police spokesman Bruce Frazier, who could not immediately provide a motive for the incident."
Don't you find it most interesting that people opposed to arming teachers and other selected administrators suddenly have a solid reason for their opposition? Most convenient, don't yhou think?
2. But, Bad is also coming out of this Parkland School Shooting:
* Vulnerable urban districts are putting pressure on Republican representatives to finally pass restrictive gun control laws!
NEWS BRIEF: "After Parkland, vulnerable suburban Republicans under pressure on guns", The Washington Examiner, February 28, 2018
"Vulnerable suburban Republicans are being squeezed by their party's fidelity to gun rights, complicating GOP efforts to hold a 24-seat House majority in the midterm. Suburban voters are pressuring Republican incumbents for legislative action to curtail firearms after a high school shooting massacre in Parkland, Fla., left 17 dead. Those demands are running up against the GOP's commitment to the Second Amendment, threatening to loosen the party's grip on traditionally Republican strongholds already drifting because of dissatisfaction with President Trump."
Are you saying that suburban voters have a great deal less common sense than other voters?
Common Sense tells you that the only way a Bad Guy with a gun can be stopped is by a Good Guy with a gun. Or, in a typically large school, a Bad Guy with a gun will probably suddenly face five or six Good Guys with guns!
* House Democrats pass a bill out of committee that outlaws 50% of new guns being sold in America.
NEWS BRIEF: "Breaking: Democrats Move to Outlaw 50% of New Guns in America", The Western Journal, Feb 27, 2018
"Semi-automatic firearms would be banned in a new bill introduced by House Democrats Monday. Rep. David Cicilline introduced the Assault Weapons Ban of 2018 and, according to Rep. Ted Deutch, over 150 Democrats have signed their support of the legislation. The bill prohibits the "sale, transfer, production, and importation" of semi-automatic rifles and pistols that can accept a detachable magazine as well as those with a fixed magazine that can hold over 10 rounds."
"It also bans the 'sale, transfer, production, and importation of any ammunition feeding device that can hold more than 10 rounds' and any of the 205 'specifically-named and listed firearms'. Cicilline's 205 specifically banned firearms include the AK-47 and AR-15."
With as much time as there "soft-target" Gun Free Zones provide the shooter, he will not be limited to a ammunition feeding device of less than 10 rounds! Shooters in the past have had all the time they needed to carry out their slaughter, even with guns that do not take 10-round or above ammo feeders.
Democrats are telling the people that this idea is new and is not in place only because of these rabid NRA Republicans. The truth is far different.
"An "assault weapon" ban introduced by Sen. Dianne Feinstein and campaigned for by former President Bill Clinton was imposed from 1994-2004 ... After the flawed plan, many Democrats who supported the ban were voted out of office in the 1994 elections."
In fact, Ben Shipiro issued a challenge to the Liberal Democrats on this issue: " dared Democrats to ban all semi-automatic weapons and see how voters respond come Election Day."
Signs are all over Western states which say "Remember in November"!
3. Broward Shooting was made possible by the Obama-era "student centered police department, reducing "school house to jailhouse" incidents.
NEWS BRIEF: "School Shooting Plot Exposed: You Won't Believe Who Set It Up", Constitution News, Feb 28, 2018
"For the last week or so, the entire nation has been talking about gun control — or at least the media has been talking about it. The sudden tsunami of gun control stories, articles, op-eds, and segments is the result of the terrible mass shooting that took place at Marjory Stoneman Douglas High School in beautiful Parkland, Florida."
"Sadly, the focus on gun control has caused the media (and the people who get their news from the media) to miss the far-larger scandal revolving around Douglas High School ...at every level, the government failed us by not enforcing our laws or even abiding by simple, logical standards of behavior." (emphasis added)
"The scandal that the media is ignoring, but is probably the most important part of this story, involves the Broward County School District and local police agencies colluding to lay the foundation of the Douglas High School tragedy. What do I mean?"
"The story all began about 6 years ago in Miami-Dade County (the county just South of Broward), where the school district was struggling to succeed. All of the data painted a picture of a failing school district. The district noticed that large portions of their school populations were being arrested at a higher proportion than the rest of their community ... With this in mind, the district entered into a relationship with their local police force and concluded a deal that would ensure the police would stop arresting so many of their students."
Let us be very clear here: the objective of this plan was NOT to change the hearts and minds of the students so they would commit less crime; no, the plan was truly Liberalism at work. The plan was to change the way in which the police departments and the school interacted so that "an appearance" could be created and sustained in which the paperwork appeared to reflect a change that was never there.
Let us go back to the original news story:
NEWS BRIEF: "BCPS and Community Partners Sign Collaborative Agreement on School Discipline", Broward County Schools News Release, Tuesday, November 05, 2013
"today, November 5, 2013, the School Board of Broward County, Florida, approved a historic new Collaborative Agreement on School Discipline in an effort to close the schoolhouse to jailhouse pipeline." (Emphasis added)
The school wanted far less intrusive police actions on the their property so that fewer students would be taken to jail, hence the " effort to close the schoolhouse to jailhouse pipeline."
Returning to the previous news article, we read:
"The Broward County School Board and District Superintendent entered into a political agreement with Broward County Law enforcement officials to stop arresting students for crimes ... this was a well-planned fundamental shift in the entire dynamic of how teenagers would be treated when they engaged in criminal conduct."
"In a very real way, the new policies made public school students above the law. These policies conflicted with laws that police officers had been long-trained to follow, but now it allowed students to act as they wished, without fear of the consequences ... At first, the police were only "excusing" misdemeanors, but soon they were also "excusing" felonies, including violent crimes like assault, armed robberies, and worse."
"Over time, even the most severe of unlawful conduct was being filtered by responding police ... The police were in a bind. They were encountering evidence of criminal conduct, and yet they had to hide the conduct ... burglary and robbery ... drugs and stolen merchandise ... "
"The truth is that our laws and law enforcement procedures were enough to stop the Douglas High School shooting before it ever happened, but because of the corruption sowed by the Broward County School District and local police leaders, those laws and procedures were ignored."
"This case is about school districts lying to their families in an effort to get more money and more political influence. It's about local police forces being willing to ignore crime and refusing to abide by the laws that they promised they would uphold. It's about government failures at every level and how that corruption and failure led to the death of 17 innocent people. Don't let the media sell you some sob story about how we need more gun control in this country. This is all about corrupt politicians and money."
When reported incidents fell dramatically, Broward County schools were able to get far more Government Funds!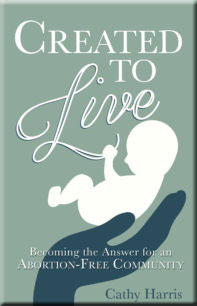 4. Vice President Pence predicts that Abortion will be eliminated "in our lifetime"!
NEWS BRIEF: "VP Pence Predicts Legal Abortion Will End in U.S. 'in Our Time'," National Review, Feb 27, 2018
"The Vice President said this generation will 'restore the sanctity of life' ... legal abortion will end in the United States 'in our time'."
"The former Indiana governor said he is encouraged by the progress of the Trump administration in this area, which he said is greater than he has seen in his lifetime ... The Vice President promised Trump is the "most pro-life president in American history" and is "keeping his word" on fighting abortion."
In today's America, an abortion is performed every 26 seconds. Since 1973, nearly 58 million abortions have been performed in the United States alone, devastating countless women, men, and families.
The time to end this abhorrent, barbaric murder within the womb is right now!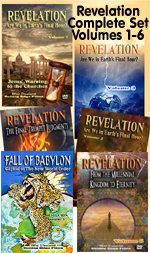 DVD's
5. Swedish citizens may be losing all access to bank notes and even coins, as the economy moves to being totally cashless.
NEWS BRIEF: "People in Sweden Now at Risk of Losing Access to Notes And Coins: Going completely cashless ", Bloomberg News, Feb 27, 2018
"People living in the world's most cashless society may soon lose their access to notes and coins ... The amount of cash in circulation in Sweden last year dropped to the lowest level since 1990 and is now more than 40 percent below its 2007 peak. The declines in 2016 and 2017 were the biggest on record."
"As the usage of cash continues to decline, the cost for shops, eateries and banks to provide notes and coins increases. "
Our world today is rushing madly into the cashless society prophesied in the Book of Revelation. Contrary to the opinion of many Bible scholars, people today are not resisting this trend, but are embracing it with all their heart and mind. When Antichrist comes to the world scene, he will have no trouble whatsoever in persuading people to adopt his cashless programs, as these initiatives will be presented as a very positive development.
As this news article demonstrates, the Swedish citizen is embracing their transition from cash to electronic currency, and most of them are very pleased with this rapid elimination of cash and coin.
This sentiment captures perfectly the thorough infiltration into Swedish society which these technological marvels are achieving. But, if the 'Mark of the Beast' prophecy is to come true, society must be able to track every individual every minute of every day while they are doing everything!
Listen to this prophecy:
"And he causeth all, both small and great, rich and poor, free and bond, to receive a mark in their right hand, or in their foreheads: And that no man might buy or sell, save he that had the mark, or the name of the beast, or the number of his name." (Revelation 13:16-17, KJV)
This prophecy being fulfilled is just one more instance where prophecy is being so rapidly fulfilled that Christians need to listen to the Lord Jesus:
"And when these things begin to come to pass, then look up, and lift up your heads; for your redemption draweth nigh." (Luke 21:28, KJV)
6. Finally, wheels of Justice are turning against Clinton / Democrat illegal activities during the 2016 presidential campaign!
The DOJ Is Finally Going After FISA Abuse That Targeted The Trump Campaign.
NEWS BRIEF: "DOJ Going After FISA Abuse That Targeted Trump Campaign", The Western Journal, February 27, 2018
"Attorney General Jeff Sessions said Tuesday that the Department of Justice inspector general will be investigating the agency's use of the FISA court to obtain a spy warrant against former Trump campaign adviser Carter Page."
"House Republicans have alleged that the DOJ and FBI provided inaccurate and incomplete information in four applications for FISA warrants against Page. They say that the applications relied heavily on the dossier but failed to disclose that the Clinton campaign and Democratic National Committee funded the unverified document."
To understand the disaster inherent in President Obama using the super-secret FISA Court to obtain permission to wiretap Donald Trump during his 2016 campaign, we have to go back to the beginning of the FISA program.
"The President may authorize, through the Attorney General, electronic surveillance without a court order for the period of one year, provided that it is only to acquire foreign intelligence information, that it is solely directed at communications or property controlled exclusively by foreign powers, that there is no substantial likelihood that it will acquire the contents of any communication to which a United States person is a party, and that it be conducted only in accordance with defined minimization procedures." (Wikipedia, FISA)
Of course, President Obama used the FISA program to put Candidate Donald Trump and his subordinates under electronic surveillance. No foreign power or agent was the target of this surveillance, only American citizen, Donald Trump.
This grevious mis-use of FISA is a clear example as to the heavy use of Government resources and programs to steadily move the United States into an Absolute Dictatorship. President Bush began this push for an internal dictatorship after the attacks of 9/11/2001, and President Obama continued this push.
Had Hillary Clinton won the Presidency, she would no doubt have ruthlessly continued to push for the first American Dictator! After all, this is the Plan known as "Novus Ordo Seclorum" on the back of the American One Dollar Bill, a.k.a., the Kingdom of Antichrist.
---
Combination Offer Saves You $15.00
If bought separately -- $44.97
Special Combination Offer -- $29.97