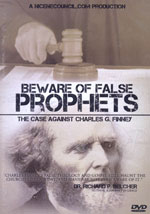 DVD
"Charles Finney - Beware of False Prophets: Did Finney Teach A False Gospel?"
Too many people look toward Charles Finney as a powerful Evangelist who was instrumental in getting tens of thousands of people saved. Yet, his writings reveal a man who should be rejected as a false prophet preaching a false gospel!
Listen to Finney's writings: 1) 'Several theologians have held that regeneration is the work of the Holy Spirit alone … but I might just as lawfully insist that it is the work of man alone'. (Charles Finney, 'Lectures On Systematic Theology': Abridged Edition, p. 224)
2) 'The doctrine of imputed righteousness, or that Christ's obedience to the Law was accounted as our obedience, is founded on a most false and nonsensical assumption' (Charles Finney, 'Lectures On Systematic Theology', Worcester: 1851, pages 320-322)
3) Christ 'could do no more than justify himself. It can never be imputed to us … it was naturally impossible, then, for him to obey on our behalf.' (Ibid.) This doctrine 'of representing the atonement as the ground of the sinner's justification has been a sad occasion of stumbling to many'. (Charles Finney, 'Lectures On Systematic Theology', p. 732)
"We shall see that perseverance in obedience to the end of life is also a condition of justification …" (Ibid., p. 735-737)
Finney believed that man was saved when he decided to stop sinning and live the rest of his life in righteousness.
Salvation 'is not founded in Christ's literally suffering the exact penalty of the Law for them, and in this sense literally purchasing their justification and eternal salvation'. ('Lectures On Systematic Theology', p. 747)
Finney is clearly teaching 'another Gospel', and that brings us to the warning of the Apostle Paul, 'But though we, or an angel from heaven, preach any other Gospel to you than that which we have preached unto you, let him be accursed'. (Galatians 1:8-9)
By this Scripture, Charles Finney is accursed and not worthy to be considered a genuine Born Again Christian! Instead, he is an accursed 'tare among wheat'!
Yet, modern day church leaders espouse Finney. Jerry Falwell said Finney 'was one of my heroes'. Dr. J.D. Packer said, 'Charles Finney, revivalist extraordinary, was a great man…' Billy Graham gushed, 'Finney's life and commitment to Christ come alive through the pages' of his memoirs.
Finney is thus found to be a false teacher who proclaimed a false Gospel.
---
---------- This Week's Hot News -------
Supernation #7 Still Being Prepared
Prophecy Being Fulfilled Right Now: "...it was diverse from all the beasts that were before it; and it had ten horns."
Before Antichrist can arise, the world's nations must be reorganized into precisely ten (10) supernations? This prophecy is being fulfilled in Daily News!
Map of Africa and Middle East
I. New Mexico's governor, Bill Richardson has said that Former Secretary of State, Colin Powell, needs to order Libya's Gaddafi to step down from power.
Richardson is a member of the Bilderbergers and the Council on Foreign Relations, so his remarks represent the bottom line plan of the Global Elite. His remarks also reflect the reality that world leaders like Gaddafi are taking orders from the top Elite; they are following a script!
NEWS BRIEF: "Gov. Richardson: Colin Powell should tell Gadhafi to leave and US should tap SPR (Strategic Petroleum Reserve)", CNN Press Room, March 7, 2011
"Former Gov. of New Mexico Bill Richardson spoke with CNN's Wolf Blitzer about the future of Libya's leadership and if the United States should tap the Strategic Petroleum Reserve ... WOLF BLITZER, CNN ANCHOR ... Joining us now the well-known diplomatic troubleshooter, Bill Richardson, the former New Mexico governor, the former U.S. ambassador to the U.N. and former energy secretary."
William Blaine Richardson III is listed in the "Who's Who of The Elite" as being a member of both the Bilderberger group and the Council on Foreign Relations (Page 141).
Therefore, Richardson speaks with authority as one who knows the working out of the Plan, in this case, the plan to destabilize a region identified in the Club of Rome plan as "Northern Africa and the Middle East". This region is Supernation #7 in this global 10-Nation Reorganization Plan, and will exactly fulfill Daniel 7:7-8!
Let us now return to this featured news story:
"BLITZER ... let's talk about Libya right now. Somebody at some point is going to have to go to Tripoli, look Gadhafi in the eyes and say, Col, it's over, over. You can either get killed here and or you can leave and go some place else. Who would be the best person to go there and give him that blunt message?"
"RICHARDSON: Somebody like Colin Powell. Somebody that has foreign policy credentials but also has military credentials. Somebody that Gadhafi knows is close to President Obama. There's a number of people, but I would put General Powell at the top of list. And I believe this has to happen because Gadhafi is clinging on to power. His options are very limited."
Colin Powell is also a member of both the Bilderberger group and the Council on Foreign Relations! Therefore, Gaddafi is receiving a very blunt message from the very top of the Illuminati power structure.
When the Libyan dictator will actually leave is dependent upon the script he is following. Remember, all these key events are scripted. Listen again to this understanding:
"Their script is now written, subject only to last-minute editing and stage-directions ... Most of the main actors ... have already taken up their roles. Soon it will be time for them to come on stage, ready for the curtain to rise. The time for action will have come." [Lemesurier, "The Armageddon Script" , p. 252]
Gaddafi is receiving "stage-directions" from two of the most powerful Illuminati figures on the planet. He will go when his script calls for him to go!
II. Tropical Africa -- Supernation #8 -- is destabilizing in the same "Egyptian-style revolt" that is shaking Supernation #7!
The Ivory Coast is now the key nation in this current period of destabilization.
NEWS BRIEF: "Ivory Coast heads into the abyss", by Andrew Harding, BBC News, 8 March 2011
" In January, Ivory Coast was moving steadily towards the brink of civil war. Today, it is already plunging headlong into the abyss."
At this point, Harding lists the reasons he believes the Ivory Coast is plunging into "The Abyss"!
* "A rash of menacing roadblocks has erupted across the city"
* "... a confusing array of militias and soldiers are steadily carving frontlines into every neighbourhood"
* "Laurent Gbagbo, the man deemed to have lost last November's heavily monitored presidential election, remains in his office. He has already 'nationalised' the banks - 'one of the biggest bank robberies in history' is how a western diplomat here describes it - now he's doing the same thing with the cocoa industry. "
Wealthy Dictators being forced from office is one of the common themes of this current wave of unrest. Hosni Mubarak and the Tunisian dictator were both wealthy beyond belief, and now it seems that this president is trying to ensure that he will leave office a very rich man.
What is the likely scenario by which President Gbagbo will leave office? There are several at this point in time.
* "A final diplomatic push by the African Union to find a peaceful settlement looks like it will collapse later this week."
* "Mr Gbagbo has been invited to Ethiopia for his first face-to-face meeting with Alassane Ouattara, the man almost universally recognised as the duly elected president of Ivory Coast. Mr Gbagbo - probably fearing a coup - is unlikely to leave town."
* "Some sort of military escalation seems the most likely right now."
* "... he could be ousted by his generals."
* " Mr Ouattara's forces could launch an offensive from their bases in the north of the country."
* " Nigeria could take the initiative after its own elections next month and push for a regional military intervention."
The bottom-line plan calls for a new regional government -- Tropical Africa -- to be established, overriding the sovereignty of each nation in the region. Therefore, a "regional military intervention" cannot be counted out. Once the neighbors of the Ivory Coast see that they could be invaded by this "regional military", they will be more anxious to come to terms with the Supernation #8 of the Club of Rome plan, also known as "Tropical Africa".
We shall list news articles showing the breadth of the destabilization of other nations in this Region #8:
U.N. Adviser: Somalia Violence Threatens Horn of Africa
Somalia: We Are Pondering Launching Attacks On Kenya - Al Shabaab
Ethiopian erects its flag in Somalia: Insurgent group Al-shabab claims
Zimbabwe court frees 39 accused of Egypt-style revolt
This last article mentions the "Egypt-style revolt" now troubling Zimbabwe. This is the name of the "people's power revolutions" now sweeping Supernation #7 and Supernation #8. The tactics are virtually identical. This tactic thus is convulsing Africa almost from tip to tip!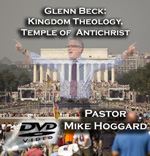 III. Glenn Beck is suddenly suffering a dramatic decline in popularity!
NEWS BRIEF: "The Decline of Glenn Beck: What caused it?", The New Republic, 3 March 2011
"Six months ago, Glenn Beck held his 'Restoring Honor' rally on the National Mall, drawing a crowd of about 100,000. Newspapers and magazines featured the rally on front pages around the country. The next month, The New York Times Magazine devoted a cover story to him. "In record time," the piece observed, 'Beck has traveled the loop of curiosity to ratings bonanza to self-parody to sage'."
"Just six months later, however, Beck seems to have traveled somewhere else entirely. His ratings and reputation are in steep decline: His show has lost more than one million viewers over the course of the past year, falling from an average of 2.9 million in January 2010 to 1.8 million in January 2011. He now ranks fifth among Fox's six weekday talk hosts, trailing lesser-known personalities like Shepard Smith and Bret Baier. Beck's three-hour radio show has been dropped in several major cities, including New York and Philadelphia, and has seen a ratings decline in most other markets."
This is shocking news, indeed, as Glenn Beck has been one of the seemingly unstoppable political figures since the heady days of John Kennedy and Ronald Reagan. What has caused this precipitous decline?
* "... a group, prominent conservatives have seemed more willing to speak out against Beck recently."
* "... anonymous Fox insiders criticizing Beck ... Recently, however, conservatives have been criticizing Beck openly."
* "Beck built a following by making outlandish, conspiratorial claims—about ACORN, Obama, and so on ... anytime you have extreme stimulus ... you'll have diminishing returns. Beck, says Zaitchik, was caught 'in a vicious circle': To keep viewers coming back, he had to keep creating new, more intricate theories'."
About one year ago, Beck met with some prominent Evangelical leaders to apprise them that his programming was going to turn more religious and to enlist some advice from them. Perhaps this gradual turn into more religious content has done him in.
But, of course, we have said all along that Beck seems to be the "John the Baptist" figure, preparing the hearts and minds of people for the ultimate prize, i.e., a Mormon running for President! I certainly believe this to be the case, and if this analysis is correct, then Beck -- the John the Baptist figure -- must decline as the 2012 election gets underway. What did the Bible say about John the Baptist as Jesus was coming on the world scene?
"He must increase, but I must decrease." (John 3:30)
If Beck's role was originally planned to be a "John the Baptist" figure, he must decrease as the Mormon presidential candidates starting campaigning. Right now, Mitt Romney is thought to be a Conservative while Jon Huntsman is thought to be more Liberal.
IV. The 2012 election is now officially underway
"Curtain Goes Up On 2012: Obama And Romney Offer Opening Arguments", ABC News, March 7, 2011
President Obama
"Consider it the opening act of the 2012 presidential campaign: President Obama told Democrats at a Miami fundraiser on Friday that they've 'got to be fired up … got to be ready to go' and if they're 'willing to stand with Barack Obama one more time, I've got no doubt that we will win the future'."
Republican Mitt Romney
"One day later, in snowy Bartlett, N.H., the Republican positioning himself to be Obama's critic-in-chief (or, at least, one of them) called for a 'new president', delivering what is likely to be an early version of his 2012 stump speech. Former Massachusetts Gov. Mitt Romney declared he would 'repeal Obamacare', and argued that the president made the economic crisis he inherited 'worse' not better. "
"... as for Romney, listen as he hones his message in preparation for the formal launch of his campaign sometime in the next few months."
Pundits right now are conceding the the Mormon, Romney, is the front-runner in the GOP.
NEWS BRIEF: "Romney Shouldn't Be the 2012 Nominee, But He Likely Will Be", by Daniel Larison, The American Conservative, March 7, 2011
"Conservatives rightly value tradition, but this GOP custom is one they need to rethink. Romney is a spectacular mismatch with the Republican base of 2012. There are also good reasons to think he would struggle mightily in a general election against Barack Obama, or at least hopelessly muddle key parts of the Republican message. Republicans have gone down this road before, most recently when they nominated John McCain."
"Jim is right that the GOP shouldn't hand the nomination to Romney, but the 2008 race shows us some of the reasons why they probably will."
We can only watch and wait to see how this will all play out, but 2011 certainly seems to be the year when a Mormon candidate can win and set the stage for a dramatic rescue of the Constitution in fulfillment of Brigham Young's vision known as "The White Horse Prophecy"!
---
New Headline News Articles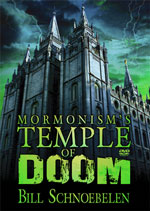 Mormon Glenn Beck Meets With Southern Baptist Billy Graham, Urging Him "To Come Together" - Yoking Believers With Unbelievers!
Beck is making major inroads to convince Evangelical leaders to support his cause. Beck has even taken control of the "Black Robed Regiment" to finally cement a bridge from Mormonism to Christianity. Genuine Christians are in dire danger of being mightily deceived. http://www.cuttingedge.org/news/n2441.cfm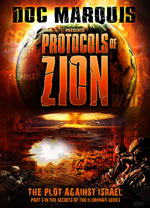 DVD
Why Is China Building Large Cities Completely Devoid of People? The answer will shock you, for a nearly unknown part of the Plan is being implemented. This development means that the appearance of the Antichrist is closer than many think possible.
http://www.cuttingedge.org/news/n2440.cfm
---
"Secrets of the Illuminati" Combo Offer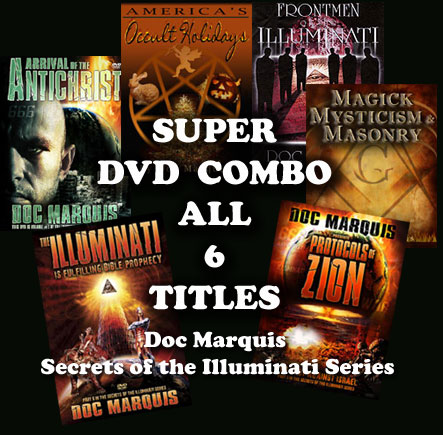 All Six Titles by Doc Marquis, 7 DVDs, over 18 hours of teaching
Regularly $229.94, Combo Price $149.94, Save $80.00!
Each of these unique DVD's provides information on a part of the Illuminati Plan which only a former Satanist / Illuminati would know. Furthermore, much of the information Doc Marquis provides is the 'Oral Plan', which is the parts of the plan to produce Antichrist which is so evil that it is never written down.
These are the titles: 1) 'Arrival of the Antichrist' ; 2) 'America's Occult Holidays'; 3) 'Front Men of the Illuminati'; 4) 'Magick, Mysticism, and Masonry' - This is THE ONE video every Mason to whom you are witnessing must see! 5) 'The Protocols of Zion: Plot Against Israel' ; 6) 'The Illuminati Is Fulfilling Bible Prophecy' "
Doc Marquis uses the King James Bible - http://www.cuttingedge.org/detail.cfm?ID=2249
---
CLOSE-OUT Special Purchase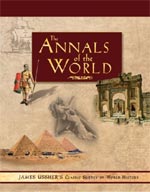 "The Annals of the World"
James Ussher's Classic Survey of World History
Regularly $39.99, Now Only $24.99
You Save $15.00!
Considered both a literary classic and an accurate historical reference from Creation to 70 A.D. For the first time, this classic work has been translated into modern English.
This treasure trove of material also contains many human interest stories from original historical documents collected by the devoted Christian historian and scholar Archbishop James Ussher. Precisely dated and referenced, this volume is much more than just a fascinating history book -- it is a work of history
Contains over 2,500 citations from the Bible
Ussher's original citations have been checked against the latest textually scholarship
Is fully indexed, with 8 appendices
Wonderful Home School resource, with 960 pages, weighing five (5) pounds!
---
Most Popular DVD In The Bookstore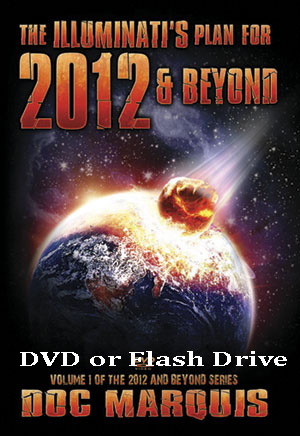 New Doc Marquis DVD - His Best Ever!
"The Illuminati's Plan For 2012 And Beyond"
2-Disc Set - Volume 1
Introductory Offer - Regularly $39.99, On Sale For $29.99
Now that you have read and heard the noise and chatter about the year 2012, you will be pleased to know the truth of the Illuminati Plan for 2012, from a man who knows the Plan thoroughly, former Illuminati Luciferian, Doc Marquis!
After watching this 'One of a Kind' DVD set, you will no longer wonder what will happen after December 21, 2012!
Is the end of the world near? Are we doomed to destruction? Do we have any hope for tomorrow beyond the year 2012? In this new, exciting and riveting 2 part DVD set renowned author and former Illuminati witch Doc Marquis takes up the daunting task of revealing the truth behind December 21, 2012.
At the end, through a unique series of question and answers along with comparisons of the Holy Scriptures Doc Marquis shall reveal the final truth behind the mystery of 2012.
2-DVD Set, nearly 4 hours - http://www.cuttingedge.org/detail.cfm?ID=2304
Will begin shipping on or before 4/15 - Cutting Edge is doing the editing, so we will be on time.
---

Purchase a 1-Year Subscription, you may select 1 FREE gift
Purchase a 2-Year Subscription, you may select 2FREE gifts
Purchase a 3-Year Subscription, you may select 3 FREE gifts
Purchase a 4-Year Subscription, you may select all 4 FREE gifts
We have changed our FREE gifts available to you when you subscribe to Headline News, adding two Pastor Hoggard DVD's to the Seminar Tapes and the Radio Collection CDROM.
"So we do not lose heart. Though our outer nature is wasting away, our inner nature is being renewed day by day."
2 Corinthians 4:16
It is true that if we depended on the on the Lord for this life alone we truly have reason to be miserable. This is not the case at all. The Lord has promised us life after death in a body which is like his glorious resurrection body. We have hope for a future life with Jesus and our loved ones; in a mansion in the heavens. Since we believe that the same Lord who raised Jesus "will raise us also with Jesus and bring us" (2 Cor. 6:14) we can conquer discouragement. We can say with Paul "we do not lose hear."
Two things are happening to us simultaneously. First, "our outer nature is wasting away." The Lord does not deny the fact that our outer man decays, weakens and dies. Our bodies are subject to deterioration and failure. This is a fact which we often postpone accepting throughout our adult lives. The reason why so many people struggle horribly with end of life issues is that they refuse to face death while they are living, but try to live denial of its reality. We Christians are taught by the Lord to deal with our deaths early, that we can spend the end of our lives on earth preparing for our wonderful future with the Lord in glory.
The second thing that is happening to us is that "our inner nature is being renewed day by day." This is a reality only in Christians, as in the Holy Spirit lives within us, feeding our spiritual life with comfort, truth and strength. Our inner nature is Christ's eternal life living within us now, by the power of the Holy Spirit. As we read God's Word, pray, worship, and love in His name, God is at work in us to give us growth and maturity in our inner nature. You can see God's work in the radiant saints who lay on their deathbed giving out blessing to others, and being at peace despite their circumstances. Let us seek the Lord ourselves, and that we might never lose heart in our sufferings, but submit to the two realities that we are experiencing. When we are weak physically, we can indeed be strong spiritually.
Dear lord, we pray that you would help us see what you are doing in our lives, that we would not grieve the death of our bodies, but rejoice in the renewal of our souls. Thank you for working in us. In Jesus Name, amen.
---
"President Bush:
Evil vs Good Fruits"
Directory of all news articles
Free Radio Transcripts

Free Headline News Archives

Freemasonry

What Saith Rome

Teachings from the Catechism

Bookstore

Meet the Staff

Weather Control

School Shootings

Understanding Clinton
May Jesus Richly Bless You,
David Bay, Director
866-909-2850 Toll Free Customer Service - Order Line
803-356-2850 Customer Service - Order Line - For Out of Country Customers
803-356-2860 Fax