'Secrets of the Illuminati'
Combo Offer DVD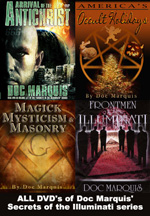 Regularly $139.96, Only $99.96
=====
'Secrets of the Illuminati' DVD's Individual Titles
by Doc Marquis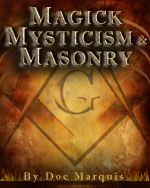 "Magick, Mysticism, and Masonry"
#4 of 4 In Series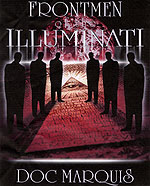 "Front Men of the Illuminati"
# 3 of 4 In Series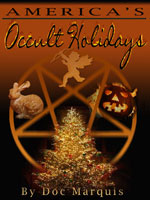 "America's Occult Holidays"
#2 of 4 In The Series
"Arrival of the Antichrist"
2-DVD Set, 3 1/2 Hours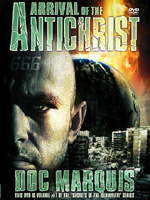 Dramatically Expanded and Updated, by Former Satanist Doc Marquis
#1 of 4 in Series
---
Blockbuster New DVD's On English Bible History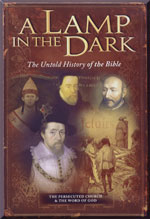 "A Lamp In The Dark: Untold Story of the Bloodstained Bible" -- Watch Compelling Trailer
DVD by Chris Pinto, Editor and Filmmaker of the "Secret Mysteries of America's Beginnings " Videos
"Why 66? How Did The Bible Come To Be Divided Into 66 Books"
Regularly $12.99, Now On Introductory Sale $9.99
---
New Book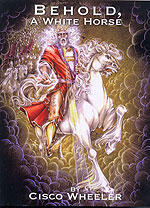 "Behold A White Horse" by Cicso Wheeler
Written for those who discern that things are not exactly as they seem
---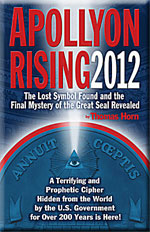 "Apollyon Rising 2012"
"Washington D.C. Is Symbolically Prepared To Greet Him"
Regularly $15.95, Now On Sale For Only $12.88, Saving You $3.00
---
Pastor Hoggard
Part 2: "God's Fantastic Trumpets - A Study of Prophetic Types In Biblical Prophecy"
---
Powerful New DVD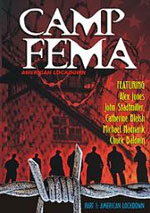 "Giant Death Prison Grid"
Unbelievable video documentation of the coming implementation of death camps in U.S. cities
---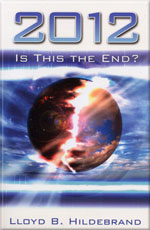 "2012: Is This The End?"
Countdown To Midnight Has Begun!
Will the world come to an end on December 21, 2012, as so many people of so many religions are now saying? Hang on to your hats, for it is possible that Satan has been preparing his people for this date for a very long time
---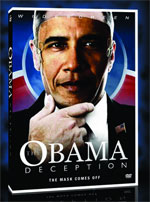 DVD - "The Obama Deception: Savior, Messiah, or Illuminati?"
Given the rise in global Islam, how important do you think it is that America's new President might be Muslim in his inner heart?
---
Big Savings on Closeouts and sale items

---
More Spiritual Warfare
Satan Has Invaded The Church And Government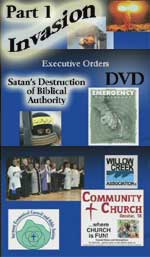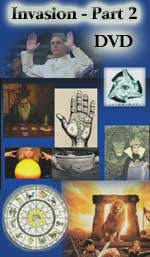 ---
Bookstore Resources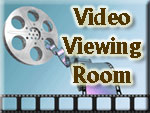 Video Trailers
SHOPPING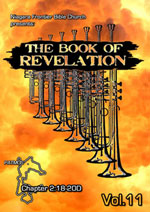 DVD
Dynamic 'Book of Revelation' Study -- VOLUME 11
The Church of Thyatira: The Church that Tolerated Sin
Covers Revelation Chapter 2:18-20d
Exposes the latest developments in the Mark of the Beast technology including how the trumpeted fears of terrorism, immigration, transportation, and medication, are being used to ease people into receiving microchip implants into their bodies.
Demonstrates how the American Evangelical Church is preparing the way for the Ultimate Endtimes Jezebel, the Woman Who Rides the Beast, by worshipping at the feet of other types of Jezebels: The New Age Jezebel, the Feminist Jezebel, the Catholic Jezebel, the Environmental Jezebel, and the Satanic Jezebel.
Reveals the latest developments in the European Union and the formation of a Revived Roman Empire and a One World Government.
Reports the latest breaking news on the Last Days Jewish Temple: Ground for construction has begun.
Exposes how the American Evangelical Christianity's tolerance of sin in the Church is helping to not only dig the graves of true Christian Martyrs from around the world, but right here in America. That physical martyrdom is very, very close to beginning
6 Hours of Instruction on 6 DVD's - http://www.cuttingedge.org/detail.cfm?ID=2200
---
---------- This Week's Hot News --------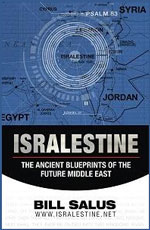 I. War Tensions in the Middle East Are Escalating Badly
The world seems hurtling headlong into the World War III from which the Masonic Christ will appear.
NEWS BRIEF: "Israel PM Benjamin Netanyahu adds fuel to US feud", New York Daily News, March 16, 2010
"WASHINGTON - Prime Minister Benjamin Netanyahu stoked the growing feud with the U.S. on Monday, refusing to back off on Israel's plans to build in East Jerusalem. 'The building in Jerusalem, and in all other places, will continue in the same way as has been customary over the last 42 years', he told a meeting of his Likud Party called to address the diplomatic crisis with Israel's closest ally."
Not only is the world simmering because of Israel's announcement that she was going to build a great many more Jewish settlements in the West Bank, the United States is said to be particularly incensed because the announcement was made during the time when Vice President Joe Biden was in Israel, telling the Israeli government how committed the Obama Administration was to Israel.
In diplomatic terms, this kind of action is humiliation. In fact, Secretary of State Hillary Clinton used that exact term to describe Israel's announcement. The timing was no accident; Israel knew the kind of humiliation she was meting out to President Obama.
And, now, Israel is adding fuel to this fire by refusing to back off on Israel's commitment to building these new settlements. What action is the U.S. trying to get Israel to carry out?
"The U.S. has demanded Israel reverse course on plans to build 1,600 housing units to expand an ultra-Orthodox community in East Jerusalem or face the possibility that "indirect" talks with the Palestinians through U.S. special envoy George Mitchell will be scrapped."
In fact, the Mitchell trip to Israel, which was scheduled to take place next week, has been delayed. We can only wait to see how this all plays out, but the Illuminati certainly is seeing the "Planned Conflict" (Hegelian Conflict) which it so covets. Since the Global Elite believes that no progress on any issue can occur without a conflict, we cannot wait to see how these events play out and how they advance the New World Order.
In the meantime, the Palestinians are also hard at work throwing more gasoline on the fire.
NEWS BRIEF: "Palestinians aren't missing the chance to fan the flames ", By Amos Harel and Avi Issacharoff, Ha'aretz News, 3/15/2010
"Even though it was Israel who sparked the most recent crisis over Jerusalem, it is not the only player adding fuel to the fire ... True, the prime minister played into their hands on the matter of proposed construction in the Ramat Shlomo neighborhood, and Jerusalem's mayor is still at it, but the Palestinian Authority is playing a very dangerous game - perhaps the most dangerous of it all - over Jerusalem and specifically the Temple Mount."
"Mohammed Dahlan ... and others called Sunday on Israeli Arabs and residents of East Jerusalem to go to the Temple Mount today to 'protect it from the Jews' ... A pamphlet Sunday issued a similar call ... the police in Israel arrested many of them, and Fatah believes this is the time to take advantage of that success. If the government of Israel has become a punching bag for the White House, another round of violence at the Temple Mount will only serve Palestinian interest."
"Fatah wants to ride the tiger and use future clashes for its needs..."
It seems clear that both Israel and the Palestinian Authority are using this opportunity to build up their support amongst their most ardent supporters for their hardline positions. If -- and this is a major if -- negotiations ever really take place, both Israel and the Palestinian Authority will begin the negotiations from a position of strength.
But, of course, the worry is that the situation will suddenly flame out of control, beyond the power of either side to contain. That would certainly trigger all-out Regional War, which could easily explode outward to become World War III.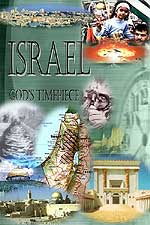 DVD
II. World War III seems very close, but Israel may have to endure several years of low-intensity warfare with the Palestinians.
Hamas leadership is calling for another 'Intifada'.
NEWS BRIEF: "Riots rock Jerusalem as Hamas calls for new 'intifada' ", The Dawn Media Group, March 16, 2010
"JERUSALEM: Hundreds of Palestinians clashed with Israeli security forces across east Jerusalem in the worst rioting in years as a senior Hamas leader called for a new 'intifada', or uprising. Police fired rubber bullets, stun grenades and tear gas at protesters who hurled stones and set up barricades with dumpsters and burning tyres in several neighbourhoods. In at least one neighbourhood undercover Israeli police officers disguised as protestors wrestled demonstrators to the ground and handcuffed them."
Both Palestinians and Israelis were taking casualties.
"Sixteen Palestinians were taken to hospital, with fractured bones, eye and stomach injuries, and dozens more were treated on the spot, according to the emergency services of the Palestinian Red Crescent Society. Police spokesman Micky Rosenfeld said four officers were briefly taken to hospital and another 10 were treated on the spot, while 60 Palestinians were arrested."
At the end of the day, a senior Hamas leader openly called for a new uprising, and 'Intifada'.
"As the rioting was under way Hamas deputy politburo chief Mussa Abu Marzuk called for another popular Palestinian uprising. 'The intifada must enjoy the participation of all of Palestinian society', he told Al-Jazeera television. 'Every Palestinian should rise up... against the forces of the (Israeli) occupation'."
What, exactly, is an Intifada? Even though the Palestinians have waged two of them against Israel in the last two decades, most people probably are unaware of the term. Let us define the term for you.
"Intifada is an Arabic word which literally means 'shaking off', though it is usually translated into English as 'uprising' or 'resistance' or 'rebellion'. It is often used as a term for popular resistance to oppression." (Wikipedia Encyclopedia)
Since the Arabs consider Israeli control over their own Biblical lands to be 'oppression', they view an 'Intifada' as a vital tool by which they can ultimately defeat and destroy Israel. The Palestinians view an 'Intifada' slightly differently than the average Arab; they view this low-intensity war as the means by which Israel can be drawn into an all-out war with the Palestinians, Lebanon, Syria, Jordan and Egypt.
Incredibly, this viewpoint is precisely the scenario which the demonic vision of Masonic leader, Albert Pike, predicted the final world war which would produce Antichrist (Read full details in NEWS1056 and NEWS1057)
If the Palestinians do launch another Intifada, it would be the third one against modern Israel.
Intifada 1 was launched in December, 1987 and lasted nearly six years, ending in 1993.
Intifada 2 was launched 19 days after the global New World Order conference held at the U.N. headquarters in New York City. This global conference produced the birth of the New World Order (Read full details in NEWS1395 and NEWS1403).
Just 19 days later, Arafat launched the second Intifada, which lasted precisely 33 months (Read full details in NEWS1842). It became clear that Arafat was being used by the Illuminati (NEWS1429) to create the "general fear of war" which their New Jerusalem Covenant Project Plan (NEWS1052) declared was necessary to produce the New World Order.
We can rest assured that this Third Intifada will also be planned and carried out so that the New World Order can be finally achieved through the instigation of World War III.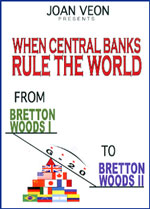 DVD
III. Evidence continues to abound that our economy has now been transformed into a Fascist System.
Not only is the Federal Reserve NOT going to have any of its powers clipped by an audit, America's Central Bank is going to receive huge new powers.
NEWS BRIEF: "Senator Christopher Dodd's financial reform bill to give huge powers to Federal Reserve", New York Daily News, March 15, 2010
"The Federal Reserve would gain new powers over non-bank financial firms and keep much of its authority over banks under a new bill to be unveiled on Monday by the Senate's architect of financial reform. In a turnaround for the central bank after months of public criticism, Senate Banking Committee Chairman Christopher Dodd was poised to release a bill that leans heavily on the Fed to fix the U.S. financial system..."
"Not only would a new government watchdog for financial consumers be housed within the Fed, it would also retain much of its present authority over large bank holding companies and gain new authority over selected non-bank financial firms."
This move is not only typical Big Government intent upon becoming Bigger Government, it also proves that our economy has overthrown Capitalism and has replaced it with the Government Regulatory system known as Fascism.
In the Fascist Model, private parties still retain control over the factories, mines, banks, etc., throughout the economy; however, the government steps in with a huge footprint, sowing the most extensive set of regulations imaginable.
Of course, the largest single set of government regulation will be reserved for control of the banking and insurance industries, since these institutions drive the economy. What is the extent of this proposal?
"If the state-chartered banks stay under the Fed's umbrella, it would have power over hundreds of banks large and small, as well as branches of foreign banks..."
Conservatives have long held out hope that they could force an audit of the Federal Reserve, with the hope of clipping the wings of this most powerful Central Bank. However, in true Illuminati fashion, the controlling political powers allowed this talk of an audit to only go so far before they stepped in with their plan to dramatically enlarge the authority of the Fed.
If an audit were really to begin, it would be conducted as a 'whitewash' investigation designed to make the Fed seem even more attractive and acceptable. to the American people.
In a Fascist Economy, the government regulates the payroll of everyone in the entire system, starting with the top executives. In a Capitalist Economy, the government has no say whatsoever about the pay of top level administrators. Therefore, you know the economy is Fascist when government institutions can control remuneration.
NEWS BRIEF: "Pay czar limits exec pay at still-struggling GMAC", Yahoo Finance, March 16, 2010
"WASHINGTON (AP) -- The Obama administration's pay czar is limiting 2010 compensation for top executives at GMAC Inc. because the auto finance giant continues to lose money and can't yet repay its $16.3 billion taxpayer bailout ... Only one of the top 25 earners at GMAC will earn more than $500,000 in cash, and CEO Michael Carpenter will receive only stock compensation and no cash..."
Welcome to the Fascist Economy, the harbinger of the coming cashless global economy of the New World Order!
---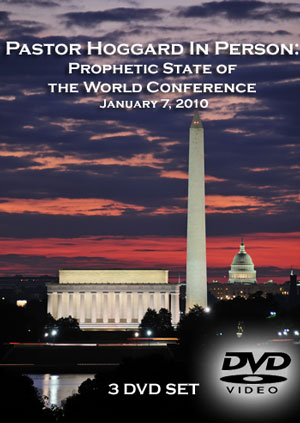 "Pastor Hoggard In Person: Prophetic State of the World Conference, January 7, 2010"
New 3-DVD Set on Sale For $10.00 off!
For those of you who have enjoyed Pastor Hoggard's videos, we offer a real treat. There is a huge difference between Pastor Hoggard's studio videos and a live seminar. On January 7, 2010, Cutting Edge ministries invited Pastor Hoggard to conduct a seminar based on Dan Brown's latest book The Lost Symbol. During that seminar he covered numerous topics that have not made it into any of his current videos.
In this 3 part DVD set, you will see topics such as the true foundations of America's beginnings, the identification of Washington, D.C. as a pagan high place and new discoveries about Bible Numerics
At the end of the seminar Pastor addresses the issue most people had on their mind: America is very, very close to crossing that Judgment Line with God. The loss of our freedoms is now only awaiting the next 'trigger event' -- either World War III or the next real terror attack.
Cutting Edge Is Now Using Twitter!
We have now begun to use the new medium of communication, Twitter. Whenever we see a story which needs to be disseminated quickly, we shall post it on Twitter. To follow Cutting Edge on Twitter, go to http://twitter.com/cuttingedgenews or you can use the RSS feed by clicking the icon below. Follow us on

or

RSS feed
---
Health Care News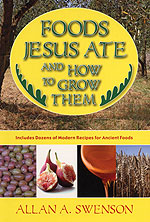 IV. Democrats say they are poised to pass the Fascist Health Care bill without even voting on it!
How can this scenario possibly happen?
NEWS BRIEF: "House may try to pass Senate health-care bill without voting on it", The Washington Post, March 16, 2010
"After laying the groundwork for a decisive vote this week on the Senate's health-care bill, House Speaker Nancy Pelosi suggested Monday that she might attempt to pass the measure without having members vote on it."
"Instead, Pelosi (D-Calif.) would rely on a procedural sleight of hand: The House would vote on a more popular package of fixes to the Senate bill; under the House rule for that vote, passage would signify that lawmakers "deem" the health-care bill to be passed.
"The tactic -- known as a "self-executing rule" or a "deem and pass" -- has been commonly used, although never to pass legislation as momentous as the $875 billion health-care bill ... she prefers it because it would politically protect lawmakers who are reluctant to publicly support the measure."
If the Democrats thrust America into a controversial and inefficient Fascist Health Care System by using a "sleight of hand" measure like this one, a tremendously negative 'blowback' could erupt. Therefore, I doubt that this procedural tactic will actually be used.
But, we shall just have to wait to see how this all plays out. Just remember, the Illuminati must have the Health Care Industry under their thumb, just as they have the banking and automaking industries under their control now.
If this current Health Care Plan does not pass, we can expect some form of a Health Care package to be passed. Changes could be added later on without much fanfare.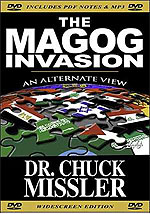 DVD
V. America is said to be making military preparations to attack Iran.
Israel is pushing hard for President Obama to authorize a joint strike.
NEWS BRIEF: "Reports Indicate U.S. is Mobilizing for War in Iran", Salem News, March 16, 2010
"Israeli influence over U.S. policy is reaching new record levels, as word is announced that the U.S. is moving serious weapons into place for a possible strike on the people of Iran."
"Iran has never attacked another nation, and according to the international group that oversees nuclear activities, Iran is not developing nuclear weapons."
Cutting Edge first posted an article in June, 2002, reporting that Iran was not developing nuclear weapons because she had bought them off-the-shelf from Pakistan and then had purchased theater missiles from North Korea (Read full details in NEWS1660, "Mushroom Clouds In The Middle East")
Therefore, she has no need to develop her own nuclear warheads! This entire propaganda effort is exceedingly false and in many ways, strongly resembles the false WMD propaganda campaign which the Bush Administration waged against Iraq following the 9/11 attacks (Read full details in NEWS2106, entitled, "OH, NO! HERE WE GO AGIAIN -- U.S. "PSYOPS" PROPAGANDA USING SAME TACTICS AGAINST IRAN THAT THEY USED AGAINST IRAQ TO JUSTIFY AN INVASION!")
Now, let us return to our featured story.
"Israel, on the other hand, possesses at least 150 nuclear warheads that could take the world out several times over. Undeclared nukes illegal with the world community. Who should we really question?"
Cutting Edge asked this type of question several years ago. Whom Should The World Really Fear: A Nuclear Armed Iran or A Nuclear Armed America? NEWS2120. You will discover that the only nation who has waged atomic war in the past is America; you will further discover that the only nation who is currently waging nuclear war against nations in the Middle East is America.
"... the United States may be preparing for another dirty unilateral war. The Sunday Herald reports that hundreds of powerful US bunker-buster bombs are in transit from California to the British island of Diego Garcia in the Indian Ocean, where they will be used in preparation for a 'possible' attack on Iran. The newspaper in London also revealed that Americans signed a contract in January to transport 10 ammunition containers to Diego Garcia.
"The Sunday Herald wrote: 'According to a cargo manifest from the US navy, this included 387 'Blu' bombs used for blasting hardened or underground structures. Experts say that they are being put in place for an assault on Iran's controversial nuclear facilities. There has long been speculation that the US military is preparing for such an attack, should diplomacy fail to persuade Iran not to make nuclear weapons."
"This newspaper in the UK also reported in 2007, that stealth bomber hangars on the island were constructed to take bunker-buster bombs."
Does this news sound suspiciously like this one? "Huge U.S. Naval Strike Forces Now In Place Off Coast of Iran!" NEWS2164, dated October 20, 2006. No attack occurred from this huge build-up and none will occur from this current news story.
Cutting Edge has long stood on the foundation of Bible prophecy that Iran will not be attacked because both she and Russia are protected by the prophecy of Ezekiel 38-39. Persia is foretold in Ezekiel 38-39 as being one of the countries which will march against Israel in the Latter Days, under the leadership of Russia. The government in control at that time has to be anti-West and anti-Israel, precisely as it is today. If President Bush successfully overthrows the present regime, he will institute a puppet government just as he has done in Iraq; this government will be pro-Israel and pro-West. Therefore, we expect that current Iranian government is protected by the prophecy of Ezekiel 38-39 from being overthrown; we may attack their facilities, but it seems to us that the government will be protected from actually being overthrown.
What has taken us by surprise is the intensity of the forces which have driven Iran into the Russian camp, as she seeks protection from America's sophisticated weaponry. Further, since the prophecy says that Gomer (European nations) is marching with Russia; therefore, American pressure on Iran is resulting in forcing together three major elements of this prophecy: Iran (Persia), Russia, Europe (Gomer).
Russia's military reputation is also protected by Ezekiel 38-39!
On April 12, 2003, Russia's Putin warned President Bush that he would not allow any more military strikes, invasions and/or "Regime Changes" in the Middle East. Were America to successfully attack Iran, Russian influence would be totally destroyed.
We posted an entire article on this subject entitled, "Russian Checkmate In The Middle East", and we encourage you to read this treatise in its entirety.
Since Ezekiel 38-39 identifies Russia as the leader and the equipper of the forces named to accompany her military in the march against Israel, if the Western military can successfully penetrate Russian defenses in an attack against Iran's nuclear facilities, the reputation of the Russian military capability would be fatally compromised. No leader of the countries identified as marching with Russia would have the confidence that the Russian military can defeat Israel.
Therefore, as we have stated so many times before, there will be NO attack against Iran, either by Israel or the United States, or in combination. You can take this prediction to the bank!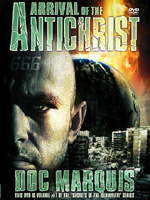 DVD
VI. The End Times' destruction of Damascus seems to be taking shape!
Syria's leadership is cementing ties with Israel's enemy, Iran, and is taking de facto control over Lebanon. Her president seems flush with the kind of confidence that can lead to his destruction.
NEWS BRIEF: "Lebanon surrenders to Assad", YNET News, March 16, 2010
"President Assad riding high as Lebanon's anti-Syrian camp falls apart ... there is no longer an "anti-Syrian camp" in Lebanon ... President Assad can comfortably sit back at his chair: His rivals have surrendered before the cameras, while he is regaining a position of influence in Lebanon and also enjoying a tightening alliance with Iran. And so, after five years of struggling and international isolation, the Syrian president is back on his feet, without paying any real price."
The noose of Arab armies surrounding Israel continues to tighten. Israel now faces the following intractable foes:
1) Palestinians -- will strike from deep within Israel, very close to the heart of the Jewish state
2) Lebanaon - Hezbullah has now amassed over 10,000 regional rockets and has boasted that they will deliberately target Israeli cities during the next war.
3) Syria -- will be poised to attack across her border with Israel
4) Jordan -- will be drawn into backing her Arab neighbors in this "final war" against Israel
5) Egypt -- because Israeli concessions have given up the Sinai, Egyptian armies are now bunched up right on the Gaza Strip, giving her close access to the heartland of Israel.
In other words, the coalition of Arab nations which The Pentagon predicted would attack Israel (NEWS1056 and NEWS1057) is now gathering around the Jewish state. Their armaments have never been more powerful and their collective confidence that they can annihilate Israel has never been higher.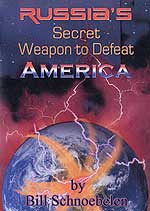 Syria's President Assad is brazenly repudiating ties with Israel and the United States and is cementing ties with Iran. And, of course, the specter of Russia hovers over the Arab leaders, providing further false assurance that, this time, their planned Jewish genocide will be successful.
Soon, the prophecy of Isaiah 17:1 will be fully carried out:
Damascus has never been a heap of ruins. This city is described on a National Geographic Map of the Holy Land, as the "world's oldest continuously inhabited city."
But, when Syria participates in the collective Arab attack against Israel, Israel will retaliate, probably using her advanced Scalar Weaponry as described in the DVD, above, "Russia's Secret Weapon To Defeat America".
This Weapon of Mass Destruction will instantly turn Damascus into a 'heap of ruins' without leaving any atomic radiation.
We live in exciting times, and we all should be using our knowledge of how current events are uniquely transpiring to fulfill dozens of End of the Age prophecies. We need to urge people that the appearance of Antichrist is very close and they need to repent.
God is speaking to all sinners today, in the same way He warned Israel just before His physical judgment fell. Listen carefully:
"The time for repentance is speeding by like chaff whirled before the wind! Therefore consider, before God's decree brings forth the curse upon you, before the time to repent is gone like the drifting chaff, before the fierce anger of the Lord comes upon you--yes, before the day of the wrath of the Lord comes upon you!" (Zephaniah 2:2;

Parallel Bible, KJV/Amplified Bible Commentary

)
Point the unsaved and the backslidden to the Cutting Edge Salvation Page! They can take the "Salvation Test" to see if they are really saved and then they can receive the Lord in their own homes.
Jesus' warning of working before night comes is very appropriate to us today. Are you paying attention and are you active in the salvation work of our Lord?
---
New Headline News Articles

How Israel Might Start World War III
Is it possible that the fake propaganda effort against Iran might lead to an all-out global conflagration?

Israel is giving land away to the United Nations under the guise of declaring certain sites and lands as "World Heritage Sites". Can you say "Sovereignty Surrender"?
Jerusalem was give away to U.N. control in 1999. This past week, Israel handed control to the U.N. of even more ancient Jewish sites. Why are Palestinians so angry? Because designation of a site as a 'World Heritage Site' also deprives the Palestinians from exercising control over those coveted sites.

NEWS

Is President Obama Ordering the Assassination of American Citizens?
Reports tell us that Obama has ordered the 'targeted assassination' of more American citizens than did Bush/Cheney! Obama's campaign supporters are once again being betrayed by this Illuminati President

Unlike Ford, Toyota Has Never Demonstrated The Belief That It Is OK For Their Customers To Burn!
Documenting the unfolding saga of how the American Government seems to be mounting an unrelenting P.R. campaign to so damage Toyota's reputation that sales of government-controlled automakers will increase. Obama's Bottom Line is at stake!
The Mind-changing Myths of AVATAR
Blending Hinduism, Shamanism and Goddess Spirituality
The World Is On Fire In The "Non-Integrating Gap"!
The Pentagon has divided the world into two segments. Since the attacks of 9/11, Wars, Rumors of Wars, Earthquakes in divers places, volcanoes, and pestilence has ravaged countries in the 'Non-Integrating Gap'! Events have shown both a pattern and a purpose, not occurring by accident or by random. Millions are displaced and are dying.
But, the worst is yet to come!
The entire land is covered over with poisoning from toxins and Depleted Uranium. People are slowly succumbing to death through cancer and other diseases brought on by D.U. Remember, both Iraq and Haiti lie within the
"Non-Integrating Gap" region of the world, as envisioned by "The Pentagon's New Map".
Prophecy of Isaiah 13 detailing the utter destruction of Ancient Babylon is nearly complete!
---
Global "Critical Mass" Being Achieved - Under British Control!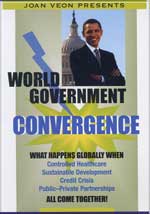 "World Government Convergence - Returning To British Rule"
New DVD by Joan Veon
How do international leaders plan to return effective control of the world system back to British rule? You create an international level of government in which the British control all the agendas and all the agencies. We are nearly at that point now! Believe it or not!
Did you know that all barriers to World Government have now been abolished except for one -- Regulation! To overcome this barrier, the Illuminati plans some huge event which will cause people to DEMAND World Government!
Once this huge crisis hits, Americans will be reduced to slaves and serfs to a World Government system of total control.
This video aims to give you the BIG PICTURE of the timeframe of the coming World Government, its key leaders, its 'power' brokers and the specific areas of control.
Joan Veon is a business woman, international journalist and renowned expert on Global Economics, Sustainable Development, and the United Nations.
Purchase a 1-Year Subscription, you may select 1 FREE gift
Purchase a 2-Year Subscription, you may select 2FREE gifts
Purchase a 3-Year Subscription, you may select 3 FREE gifts
Purchase a 4-Year Subscription, you may select all 4 FREE gifts
We have changed our FREE gifts available to you when you subscribe to Headline News, adding two Pastor Hoggard DVD's to the Seminar Tapes and the Radio Collection CDROM.
---
--------Concluding Inspiration ----------"I have seen servants upon horses, and princes walking as servants upon the earth." Ecclesiastes 10:7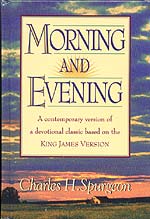 Upstarts frequently usurp the highest places, while the truly great pine in obscurity. This is a riddle in providence whose solution will one day gladden the hearts of the upright; but it is so common a fact, that none of us should murmur if it should fall to our own lot. When our Lord was upon earth, although He is the Prince of the kings of the earth, yet He walked the footpath of weariness and service as the Servant of servants: what wonder is it if His followers, who are princes of the blood, should also be looked down upon as inferior and contemptible persons?
The world is upside down, and therefore, the first are last and the last first. See how the servile sons of Satan lord it in the earth! What a high horse they ride! How they lift up their horn on high! Haman is in the court, while Mordecai sits in the gate; David wanders on the mountains, while Saul reigns in state; Elijah is complaining in the cave while Jezebel is boasting in the palace; yet who would wish to take the places of the proud rebels? and who, on the other hand, might not envy the despised saints? When the wheel turns, those who are lowest rise, and the highest sink. Patience, then, believer, eternity will right the wrongs of time.
Let us not fall into the error of letting our passions and carnal appetites ride in triumph, while our nobler powers walk in the dust. Grace must reign as a prince, and make the members of the body instruments of righteousness. The Holy Spirit loves order, and He therefore sets our powers and faculties in due rank and place, giving the highest room to those spiritual faculties which link us with the great King; let us not disturb the divine arrangement, but ask for grace that we may keep under our body and bring it into subjection. We were not new created to allow our passions to rule over us, but that we, as kings, may reign in Christ Jesus over the triple kingdom of spirit, soul, and body, to the glory of God the Father.
(" Morning and Evening Devotions", by Charles Spurgeon, Emphasis added)
New Spiritual Warfare DVD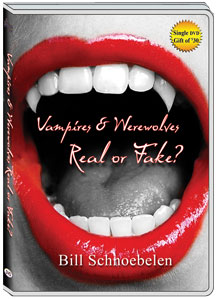 "Vampires And Werewolves - Hollywood's Obsession"
by Former Satanist Bill Schnoebelen
---
New Hoggard Sermon DVD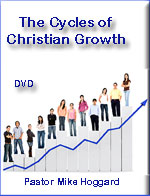 "Cycles In Christian Growth"
Pastor at his best
---
New Black Eugenics DVD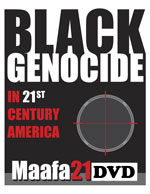 "Black Genocide (Eugenics) Program In 21st Century America"
---
New DVD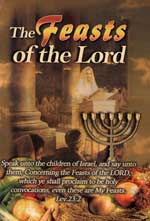 "The Feasts of the Lord In Prophecy"
DVD with FREE Booklet - 5-DVD Set, almost 5 hours
Regularly $49.99, Now Only $39.99 - Introductory Pricing
DVD which teaches how the seven Jewish Feasts in the Old Testament accurately portray Jesus in both His first and second comings!
The Spring Feasts were Dress Rehearsals for His First Coming and were accurate to the very day!
The Fall Feasts are Dress Rehearsals for His Second Coming, also to the very day!
---
New Hoggard DVD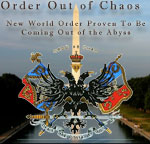 "Order Out of Chaos"
New World Order Proven To Be Coming Out of the Pit"
---
New Hoggard DVD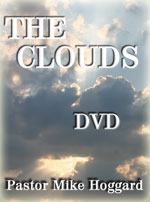 "The Clouds: A Study of the Apocalyptic Language of the King James Bible"
Part 3 In The Series, 'Understanding Bible Prophecy'
---
Pastor Hoggard
3-DVD Set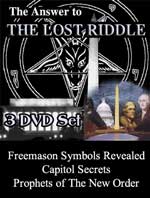 "The Lost Riddle" DVD: Expose' of How Dan Brown's Lost Symbol Novel Validates Secret Mysteries of America's Beginnings Video Series
---
Hot New DVD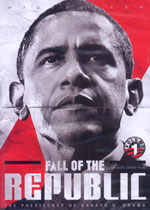 "Fall of the Republic"
Click Here to see the full write-up of this incredible DVD!
---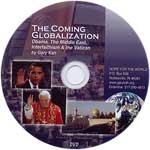 "Coming Globalization: Obama, The Middle East, The Vatican" - by Gary Kah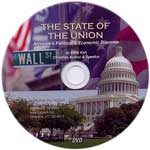 "The State of the Union: Financial Crisis Deepens" by Gary Kah
---
"DEMONS, DNA, & DAUGHTERS OF MEN"
DVD 3-Part Series
Hoggard Reveals How DNA Used By Satan Today
Foretold In Scripture
Part 1 of 3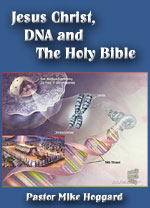 "Science is catching up with the Bible!"
Part 2 of 3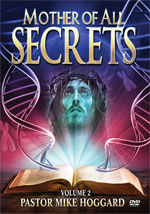 "Mother of All Secrets: Most Deadly Secret Concealed by Mankind Now Revealed In the Holy Bible"
Part 3 of 3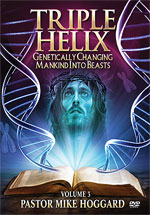 "Triple Helix: Genetically Changing Mankind Into Beasts"
All On Sale!!
Regularly 29.99
Sale $14.99
---
How Close Is The Rapture?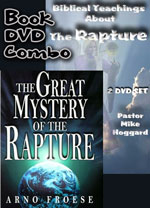 Buy The 2-DVD, 'Biblical Teachings
---
Pastor Hoggard DVD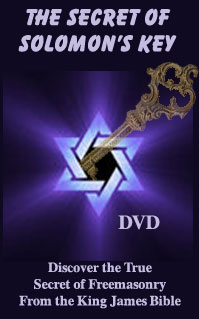 "Masonry's True Secrets From the KJV!"
Hoggard is a staunch KJV-only Pastor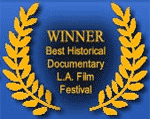 "Secret Mysteries of America's Beginnings" DVD's
Each 3 Hours Long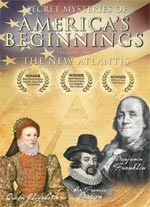 "The New Atlantis"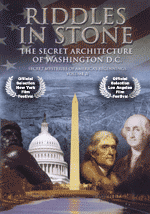 "Riddles in Stone - Secret Architecture of Washington, D.C."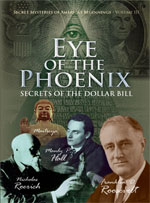 "The Eye of the Phoenix: Secrets of the One Dollar Bill"
Buy All Three & Save!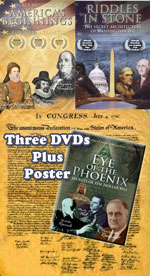 Buy Videos 1, 2 and 3, PLUS Declaration of Independence Poster - Save $35 - Nearly 9 Hours of Video