New DVD
In The Same Historical Context As The Three "The Secret Mysteries of America's Beginnings" Videos
Featuring A Public Rebuttal of David Barton And His Teachings About Freemasonry And Our Founding Fathers!
by Chris Pinto
Introductory Sale Only $19.99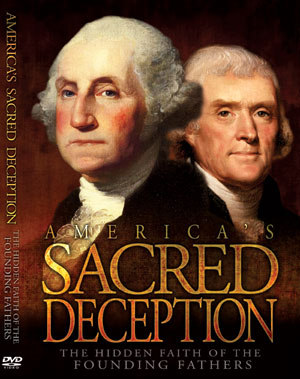 "The Church & Secret Societies: The Hidden Faith of Our Founding Fathers"
Were America's Founding Fathers Born Again Christians as so many believe? Or, were they Freemasons, thoroughly enmeshed in the tragic paganism of that secret society? Chris Pinto brilliantly demonstrates that the writings of our Founding Fathers clearly proves that they had a public -- Christian -- veneer, but that their true inner heart of hearts beat to the tune of the Ancient Mysteries pagans.
Hear America's Fathers write in such convincing measure that will remove all doubt in your mind. They will convince you with their own words.
Jesus said, 'Know the Truth and the Truth shall set you free'. Knowing the truth about our Founding Fathers' and the real religion they espoused, will absolutely set your mind free, allowing you to see America's government for the pagan institution it was intended to be. NOTE: We readily recognize that America's Cultural Foundation was based upon Christian values and that Christians had much impact upon our nation's Founding But, the government was established according to a pagan plan to produce the Masonic Christ (Antichrist)
Chris Pinto produces an outstanding DVD, of the same fine "History Channel" quality as the three DVD's in the Secret Mysteries of America's Beginnings series. This video was created from the same research material which produced the three 'Secret Mysteries of America's Beginnings' videos. This is a side of our Founding Fathers which truly needs to be told.
Watch Dynamic Video Trailer http://www.cuttingedge.org/detail.cfm?ID=2213
Shipping June 15
---
---------- This Week's Hot News --------
DVD
I. President Obama powerfully advanced the domestic New World Order agenda by nominating Elena Kagan to be the next Justice of the Supreme Court!
Henry Kissinger was right: Obama is in position to bring in the New World Order!
What qualities would we expect from a Justice of the Supreme Court which would advance the cause of the coming One World System known as the New World Order?
1) Strong supporter of the Bush Administration plan to indefinitely hold prisoners without charges and without a trial.
During her confirmation hearing, Kagan advocated exactly this type of agenda.
NEWS BRIEF: "Kagan supported detaining terror suspects indefinitely without trial", Raw Story, May 10, 2010
"Elena Kagan, President Obama's selection for the next Associate Justice of the Supreme Court, says she supports holding terror suspects without trial -- indefinitely, in some cases. Questioned as to whether she'd support the detention of al Qaeda suspects without access to US laws -- or even a trial to prove their guilt -- Kagan told Sen. Lindsey Graham (R-SC) last year she backed the Obama Administration's policy of 'indefinite detention'."
Isn't it amazing how quickly the Left and the Right can switch places on a key issue?
When President Bush's administration instituted the policy of arresting people and holding them indefinitely without specific charges and without trial immediately after 9/11, Conservatives flocked to support "their man" while the Liberals cried buckets of fake tears.
But now that President Obama has officially embraced this dictatorial practice, Liberals are silent on the issue while Conservatives are crying foul.
Once the planned roundup of dissidents begins, the President is going to have to depend upon the Justices of the Supreme Court to back his dictatorial move. President Franklin Roosevelt was deeply frustrated because the Supreme Court constantly knocked down his New Deal plans; from the early 1940's onward, the Illuminati quietly began making sure that each new Justice would fully support the key issues of the day, whether it be throwing prayer out of schools, instituting Abortion on Demand, or supporting the President's ability to arrest people without charges and then throwing away the key.
Therefore, we expected that the Supreme Court nominee to replace John Paul Stevens would support indefinite detention. And, Elena Kagan does. But, her views are more radical than those of either Bush or Obama.
"Kagan's response went farther than previous Administrations' claims; she maintained that the battlefield can apply to terror suspects caught outside traditional war zones ... Kagan's comments on indefinite detention seem to have new relevance after comments Sunday by Attorney General Eric Holder, in which he declared that even US citizens don't need to be read their rights if they're suspected of being involved in terrorism."
2) Since the New World Order will give full approval to homosexuality, the new Justice nominee must be one who supports that agenda.
Kagan does, completely.
NEWS BRIEF: "Gay activists applaud Kagan – tepidly", 365Gay.com, May 10, 2010
"Gay legal activists are applauding President Obama's second nominee to the U.S. Supreme Court: Solicitor General Elena Kagan ... Human Rights Campaign President Joe Solmonese applauded her selection as fulfilling Obama's promise to promote 'diversity' on the court."
Gay activists seem to be treading very lightly in their public support of Elena Kagan, fearful that enthusiastic support would doom her chances of being confirmed by the Senate. However, there seems no doubt but that Kagan is strongly supportive of the gay/lesbian agenda, and some even believe she is a lesbian.
"Kagan is of particular interest to the LGBT community. While serving as dean of Harvard Law School, she took sides with gays against military recruiters ... Kagan clerked for one of the Supreme Court's staunchest liberals, Thurgood Marshall, and was a research assistant for one of the greatest legal defenders of gay civil rights, Laurence Tribe."
CBS News even called Kagan the 'first openly gay justice' if approved.
Kagan "delivered a welcoming address to introduce panel members at a Harvard University Gay and Lesbian Alumni event in September 2008. And in April 2006, she moderated a panel of the LAMBDA Student Organization concerning the 'Relationship between Law Schools and the Military'." (Ibid.)
Going to the transcript of this meeting, we find some very interesting quotes.
NEWS BRIEF: "HARVARD LAW SCHOOL LAMBDA SECOND ANNUAL GAY AND LESBIAN LEGAL ADVOCACY CONFERENCE 'DON'T ASK, DON'T TELL', Ma2rch 2-3, 2007
"MR. CALOZA - ... On a more personal note, I would like to thank Dean Kagan for her
continuing support for the lesbian, gay, bisexual, and transgendered community
here at Harvard .. This conference would not have been possible without the tremendous
support HLS Lambda received from Dean Kagan and her office."
This quote says it all as far as I am concerned. President Obama would not appoint anyone to such a high position in his government who was not completely committed to the total Illuminati Plan, and that includes commitment to the gay/lesbian cause. We can expect that Elena Kagan will not disappoint her handlers.
3) Since the New World Order Plan supports Abortion Upon Demand at any time during pregnancy, we should expect that Kagan would be radically pro-abortion.
A Roman Catholic newspaper calls upon their members to oppose Kagan because she is very supportive of Abortion Upon Demand.
NEWS BRIEF: "A Vote For Kagan Is A Vote For Counterfeit Marriage: Catholics MUST Oppose", A Shepherd's Voice, May 10, 2010
"President Obama has nominated Solicitor General Elena Kagan to the Supreme Court. Catholics MUST oppose her. Ms. Kagan is 'an ardent abortion supporter' according to Charmaine Yoest, the president of Americans United for Life ... Maggie Gallagher, of the National Organization for Marriage, said 'A vote for Kagan is a vote against marriage'."
"Today's press release from the 'Human Rights Campaign', the largest homosexualist lobbying group in the country, bolsters Gallagher's point: Human Rights Campaign Praises President Obama's Nomination of Elena Kagan to the United States Supreme Court."
" 'We are confident that Elena Kagan has a demonstrated understanding and commitment to protecting the liberty and equality of all Americans, including LGBT Americans' said HRC President Joe Solmonese..."
Gay activists note that some very important cases are going to be heard by the Supreme Court over the next few years, making it very important in their eyes for President Obama to strengthen the pro-gay contingent on the Supreme Court.
"Issues that are critical to the LGBT community may reach the Supreme Court in the next few years, including issues related to marriage equality, the 'Don't Ask, Don't Tell' law, the Defense of Marriage Act, and the new federal hate crimes law. When issues like these come to the Supreme Court, it is vital that we have fair-minded judges to rule on these cases'."
This Catholic warning against Kagan concludes:
"Kagan's horrific record on abortion is public record. Marjorie Dannenfelser, the president of the pro-life women's group Susan B. Anthony List told LifeNews.com, 'In the past Kagan has been a strong supporter of the pro-abortion agenda. She has vigorously opposed the de-funding of taxpayer-funded clinics which promote abortions, despite the fact that a majority of Americans do not want their tax dollars to fund abortion providers'."
Henry Kissinger was right, when he stated before Obama took the oath of office, that he was poised to ussher in the New World Order (NEWS2336).
President Obama's nomination of Elena Kagan must be viewed in this light. Once a compliant Senate votes to confirm her, Kagan will begin to systematically support the issues near and dear to the heart of the Global Elite.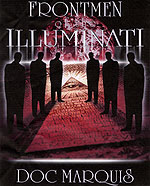 DVD
II. Elena Kagan is also said to be controlled by Wall Street interests!
NEWS BRIEF: "Elena Kagan: Wall Street's Supreme Court Pick", by Kurt Nimmo, InfoWars, May 10, 2010
"Is Kagan independent? Hardly. She is a bankster operative. Kagan sat on a Goldman Sachs advisory council between 2005 and 2008. It was her job to offer 'analysis and advice to Goldman Sachs and its clients'."
This connection could be problematic for the White House, since Goldman Sachs is currently under investigation on serious criminal allegations. Therefore, the Obama Administration is trying hard to lay out an effective PR campaign which would neutralize this serious problem.
"Kagan will obviously serve the interests of the banksters if she makes it to the Supreme Court (adding to the corporatist influence already well entrenched there). "
"But it is not merely Goldman. It's also Kagan's connection to Larry Summers, the former Undersecretary for International Affairs in the Clinton administration and chief economist at the notorious loan sharking and poverty creation machine, the World Bank ... It was Summers and his so-conspirator Robert Rubin that facilitated the destruction of the Glass-Steagall Act designed during the last Great Depression to erect a firewall between commercial and investment banking."
But, Kagan's close association with Wall Street tycoons does not prevent her from espousing Socialist ideas! Many Socialists over the years have been super rich, as Socialism is simply a means other than Capitalism to consolidate the wealth for the rich by taking it away from the poor under numerous flimsy pretexts.
"Beyond all the banker connections, it appears Ms. Kagan was also a radical socialist. In her undergraduate thesis at Princeton entitled 'To the Final Conflict: Socialism in New York City, 1900-1933', Kagan wrote: 'In our own times, a coherent socialist movement is nowhere to be found in the United States. Americans are more likely to speak of a golden past than of a golden future, of capitalism's glories than of socialism's greatness'."
"As the scholar Antony Sutton and others have revealed, Wall Street financed and supported every major socialist movement in the 20th century."
In fact, Antony Sutton revealed in great detail how the monies from Wall Street underpinned and totally supported other New World Order goals. Please consider these books as examples:
"Wall Street And The Rise of Hitler" - Antony Sutton, 1976
Are you familiar with the reality that Adolf Hitler was as committed to the New World Order as any Western leader? During his era, Hitler's New World Order was identical to President Roosevelt's New World Order.
Hitler was an integral part of the New World Order Plan, as was the United States, Great Britain, and Russia. World War II was an excellent example of the Hegelian Conflict Doctrine, which states that "Conflict brings about change; controlled conflict brings about controlled change".
Wall Street's monies flowing through neutral Switzerland fueled the creation of Hitler's war machine, it sustained his war effort and when the money stopped, Nazi Germany's doom was sealed.
Former Satanist, Doc Marquis, boldly stated that the Illuminati used Hitler in several ways to see if their ultimate plans for the entire world would work. As Doc loved to say, "The Illuminati does nothing on a large scale unless they have tested it out on a small scale first." Hitler was that "small scale" test.
What specific areas did the Illuminati want Hitler to test?
1) Can a single man's charisma capture the imagination and enthusiastic support of population of a large modern country? Antichrist will seek to capture the imagination and enthusiastic support of the entire world, using the power of demonic possession. Hitler used this type of power to capture the hearts and minds of the vast majority of German people; he proved that Antichrist will have no trouble capturing the entire world.
2) Hitler instituted a new economic system known as Fascism. Briefly, Fascism is the type of economy where the ownership of companies remains in private hands, but the centralized government steps in with extremely heavy oversight and regulations.
Cutting Edge reported in late, 1998, that the planned economy of the New World Order would be Fascism, not Capitalism; then, when the planned economic distress set in during the last few months of the Bush Administration, and government bailouts began, we realized that the time had come for the transition from Capitalism to Fascism, and we posted one of our most important articles ever -- NEWS2317, entitled, "Financial Coup Completed: American Economy Now A Tightly Controlled, Severely Regulated Economy".
Now, let us return to the subject of Elena Kagan bring appointed as Justice of the Supreme Court.
President Obama has nominated a woman to the Supreme Court who embodies the deepest characteristics of the Liberal Left and of the new Fascist Economy. She will serve him well on the Supreme Court.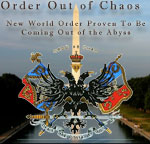 DVD
III. The central banks of the European Union are said to be deliberately controlling the Greek debt crisis so they can consolidate their power, moving the world closer to the One World Economy.
"Order out of Chaos" is in full play right now on this issue!
NEWS BRIEF: "Bankers, Economists: Mass Centralization At Heart Of Euro Bailout ", Prison Planet, May 10, 2010
"The unprecedented €750bn EU bailout represents part of an ongoing program of mass centralization of governance in Europe according to the world's leading bankers and economists. Under the headline 'Towards a United States of Europe' the Financial Times quotes key players who conclude that the bailout is part of an overall consolidation in Europe and represents a giant step toward a fiscal union in the eurozone."
"... European states are literally signing over their independence to a monolithic centralized system under the threat of economic obliteration."
Nine years ago -- two months after the attacks of 9/11 -- we posted an article in which we demonstrated that "Fear of War" is nearly as effective in bringing about change than "War" itself (NEWS1571, entitled, "Propaganda Principle: Fear of Conflict Is Nearly As Effective In Producing Desired Change Than Actual Conflict")
We encourage you to read this key article, because the Illuminati has frightened citizens of the entire developed world into thinking that their cherished materialistic world is about to come crashing down unless the "solution" offered by the Elite is accepted. America was taken down the path of such fear starting in September, 2008 until December 2009, and the result was a "Financial Coup", as the economy was severely transitioned from Capitalism to Fascism.
Now, Europe is sending its citizens into the type of economic fear -- " economic obliteration" -- which shall allow her Central Banks to effect the desired changes, a paradigm shift intended to drive the economies of the entire world into the One World Economy governed by a strong Central Government.
This next quote indicates how very important this powerful European Central Government is to the global plan.
"Like the United States prior to revolution and under the Articles of Confederation, the eurozone exists within the context of a weak, decentralized government ... Bailing out its fringe repeatedly is not a long-term solution to this problem. Forming a eurozone treasury, which can issue its own debt to support the area and manage the budgets of its member states, is."
"In other words, the sovereign nation state as viable economic entity is being jettisoned in favour of a vastly empowered European Central Bank and European Union. Of course, this has been the idea all along, we were presented with the problem, for the past 3 years we have witnessed a reaction of great destabilization and now we are being presented with the solution – more mass centralization in the name of stability."
Once Europe has accomplished this daunting task, then will America be forced to drink this fatal Kool-Aid? This is a strong possibility, but America is already controlled by a single government, which is increasingly dominant over the individual states. We shall pass through this type of contrived crisis only if the Federal Government in Washington, D.C., fails to completely subdue the individual states.
The next part of America's plan is to form the North American Union, with the AMERO as its single currency. That formation could take place quickly, probably in 2011.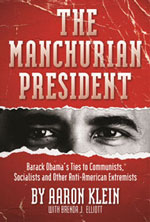 IV. The Obama Administration continues to erode fundamental freedoms and liberties of the average American citizen.
Are you prepared to be shocked?
First, Obama wants to modify the Miranda Rights.
NEWS BRIEF: "Anti-war 9/11 families oppose Holder proposal to modify Miranda", The Raw Story, May 10, 2010
"During an interview Sunday on ABC television's current affairs talk show This Week, Attorney General Eric Holder suggested creating an exception to so-called Miranda rights established in a 1966 Supreme Court ruling that forbids prosecutors from using statements made by suspects before they have been warned that they have a right to remain silent."
What "threat" is being bandied about which would be so threatening that we average American citizens have to give up our precious Miranda Rights?
Terrorism of course.
" 'We're now dealing with international terrorists', the attorney general told NBC television. 'And I think that we have to think about perhaps modifying the rules that interrogators have and somehow coming up with something that is flexible and is more consistent with the threat that we now face'."
When will the Federal Government stop using the threat of terrorism as the blunt instrument by which they are tearing down our precious Constitutional government? They will stop only when Americans stop being so frightened over our supposed danger that they will no longer permit this kind of "Controlled Conflict" scenario from being forced upon us week after week, month after month.
When the people begin to realize that the last several "terror attacks" have failed, the government is likely to carry out a terror attack which is extremely damaging.
Immediately, the 9/11 Families counterattacked.
"Last week law enforcement agencies including the FBI and the NYPD successfully aborted an attempt to kill Americans by following the rule of law. According to Attorney General Holder the suspect Faisal Shazad was apprehended, read his Miranda rights, and began to proffer information vital to US interests, continuing to speak to this day. There is already room in Miranda for postponing the reading of rights in the interests of public safety and this was, indeed, invoked. Surprisingly, in the face of this success, Holder now maintains that we should "revisit" Miranda laws for those apprehended for alleged terrorist activities. We urge caution and we invoke reason: we have laws that work to protect our citizens and our security. We should not proceed down a road that may become a slippery slope towards the curtailment of fundamental due process rights that have served this nation well."
Amen, I cannot agree more wholeheartedly.
In fact, since the attacks of 9/11, existing laws would have protected us just fine. But, using the "Order Out of Chaos" formula, our leaders have passed Patriot Acts I and II, thus turning America into a police state, on paper at least.