Critical News Analysis -- End of the Age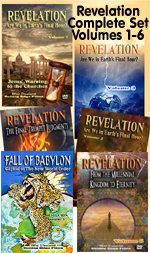 1. Last week, America stumbled again toward her final physical judgment as foretold in Revelation 18, in two separate actions.
* The Supreme Court ruled that bloody Abortion is still legal throughout the land.
NEWS BRIEF: "Supreme Court Strikes Down Louisiana Abortion Clinic Law", Breitbart News, 29 June 2020
"The Supreme Court on Monday struck down a Louisiana law regulating abortion clinics, reasserting a commitment to abortion rights over fierce opposition from dissenting conservative justices in the first big abortion case of the Trump era."
Chief Justice Roberts again betrayed the American people when he voted with the four Leftist judges to preserve bloody abortion for the Leftist Progressives, most of whom are in the Democrat Party.
"Chief Justice John Roberts joined with his four more liberal colleagues in ruling that the law requiring doctors who perform abortions have admitting privileges at nearby hospitals violates the abortion right the court first announced in the landmark Roe v. Wade decision in 1973."
* The Supreme Court expanded the "rights" of LGBT-Q workers!
NEWS BRIEF: "Religious colleges fear Supreme Court transgender decision will endanger single-sex dorms and women's sports", The Washington Examiner, June 18, 2020
"This week's Supreme Court decision, intended to protect gay and transgender people from workplace discrimination, could infringe upon the exercise of faith, a group of religious colleges has warned."
As is so typical these days, religious groups are under fire as we just try to live out our lives, both privately and corporately, without interference and harassment.
"The decision, handed down Monday in Bostock v. Clayton County, amends Title VII of the 1964 Civil Rights Act to include protections for gay and transgender people according to their sexual orientation and gender identity ..."
"The colleges, led by The Catholic University of America and Brigham Young University, warned that a redefinition of Title VII could lead to a new understanding of Title IX, a 1972 act that protects women from sexual discrimination at federally funded institutions. Along with the Council for Christian Colleges & Universities, these schools filed an amicus brief in August, warning that such revisions would threaten their ability to exercise their faith freely."
DVD Set
2. After 24 hours of intensive warfare in the Middle East, the entire region is shaking with fear and trepidation.
NEWS BRIEF: "24 hours of war in the Middle East leaves region shaking", The Jerusalem Post, JUne 28, 2020
"The region is undergoing a half-dozen wars at the same time that pit Iran and its proxies against the US, Israel and Saudi Arabia."
Consider these wars which are literally shaking the region:
* "A raid on Iranian-backed groups in Iraq, Houthi rebels in Yemen attacking Saudi Arabia"
* "Russia and Turkey squaring off in Libya
* "Airstrikes in Syria and Turkey and Iran coordinating attacks on Kurdish militants
Producing an unprecedented 24 hours in the Middle East.
All nations listed in Ezekiel 38-39 prophecy as attacking Israel, now have troops on the ground in the Middle East, most within striking distance.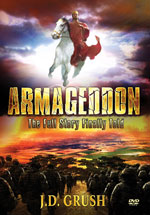 DVD
3. Intense war rhetoric is building against Israel and her plan to extend Israeli sovereignty over her Biblical lands of Judea and Samaria.
NEWS BRIEF: "PM Netanyahu: Trump's vision puts two-state illusion to rest", Israel National News, June 29, 2020
"Prime Minister Binyamin Netanyahu spoke on Sunday at the virtual summit of Christians United for Israel (CUFI). I want to thank President Trump for all he has done for Israel. Israel has never had a better friend in the White House," said Netanyahu, adding, "Israel's security has been strengthened immeasurably by President Trump's bold decision to withdraw from the dangerous nuclear deal with Iran."
"Netanyahu pointed out other historic decisions Trump has made, including recognizing Jerusalem as Israel's capital and moving the US embassy there, recognizing Israel's sovereignty over the Golan Heights, and unveiling his vision for peace."
" 'My friends, the President's vision finally puts to rest the two-state illusion," Netanyahu stated. "It calls for a realistic two-state solution, and in this realistic solution Israel, and Israel alone, has the overall security responsibility west of the Jordan River. This is good for Israel, is good for the Palestinians, is good for peace. President Trump's plan doesn't really change the reality on the ground. It recognizes the reality on the ground."
President Trump is said to be ready to make a "big announcement" on this issue very soon.
NEWS BRIEF: "Trump to make 'big announcement' on Israeli sovereignty", World Israel News, June 25, 2020
"One of President Donald Trump's close advisors said the president will be making a 'big announcement' regarding his Middle East peace plan and Prime Minister Benjamin Netanyahu's intention of applying Israeli sovereignty to settlements in Judea and Samaria."
"Central features of the plan include the creation of an independent Palestinian state, around $50 billion in economic incentives for the Palestinians, and disarming Palestinian terror groups such as Hamas."
4. NYPD suffered a One Billion Dollar "defunding" measure.
NEWS BRIEF: "New York City Council Proposes $1 Billion Cut to NYPD Budget", NewsMax, June 30, 2020
"The New York City Council is proposing to cut an unprecedented $1 billion from the NYPD's budget for the coming fiscal year as calls grow to defund the police in the wake of George Floyd's death. 'We believe that we can and should work to get to $1 billion in cuts to New York City's police spending in the Fiscal 2021 budget, an unprecedented reduction that would not only limit the scope of the NYPD, but also show our commitment towards moving away from the failed policing policies of the past," the council said in a statement published Friday."
"The Police Benevolent Association slammed the council and said its members would 'bear the blame for every new victim' ... They won't be able to throw cops under the bus anymore."
Instantly, crime surged shockingly. Read the numbers and weep.
NEWS BRIEF: "New York's cowardly retreat from effective policing: NYPD is disbanding its undercover anti-crime unit", NY Post, June 16, 2020
"Good cops confront criminals. This generates friction, which is regrettable, but it's no reason to ignore crime and, thus, its victims. But avoiding friction even as deadly crime rises is what Mayor Bill de Blasio's New York Police Department, and the city's political culture, are all about these days. It's a coward's approach to order, and it never works for long: Criminals sense weakness and exploit it."
Now, consider some specifics:
NEWS BRIEF: "Nearly 300 NYPD Officers File for Retirement as Violent Crime Surges", Breitbart News, 28 June 2020
"Murder has increased by nearly 50 percent in New York City over the last month compared to the same time last year. Likewise, burglaries have spiked more than 122 percent and grand larceny auto has increased more than 56 percent. In the last week, shootings in New York City have increased by more than 341 percent, with a 414 percent increase in shooting victims compared to the same time in 2019."
"When the cat's away, the mice will play".
As Democrat-controlled cities disrespect their police officers more and more and as they cut funding, criminals are going to rush in to fill the vacuum. Private American citizens are going to have to take up their own private guns to protect themselves, their property and their livelihoods.
But, you have to feel sorry for cities like New York City:
NEWS BRIEF: "'NYPD is losing the city': Pressure mounts on NYC mayor to call in National Guard", World Israel News, June 5, 2020
"The pressure is mounting on NYC Mayor Bill de Blasio to take stronger measures in quelling the violent riots ripping through the city. 'NYPD is losing the city of New York and we have no leadership in the city of New York right now, from City Hall to the brass of the NYPD," New York Sergeants Benevolent Association President Ed Mullins said during a Tuesday interview with Fox News "The Ingraham Angle."
And, now, the Mayor is taking One Billion Dollars away from an already beleaguered Police Department. Soon, the predatory animals are going to take over the zoo!
5. Rich CEO's and individuals have fallen into line with the BLM propaganda campaign.
NEWS BRIEF: "Amazon CEO Jeff Bezos Explains His Company's BLM Support In Response To Customer Complaint", MSN News, 6/6/2020
"Amazon CEO Jeff Bezos posted an email to Instagram Friday expressing support for the Black Lives Matter movement in reply to an upset customer ... 'Black Lives Matter' doesn't mean other lives don't matter. Black lives matter speaks to racism and the disproportionate risk that Black people face in our law enforcement and justice system'."
"Bezos said he doesn't have to worry that his son 'might be choked to death while being detained one day. I want you to know I support this movement that we see happening all around us and my stance won't change," said.
"On Wednesday, Amazon announced it would donate $10 million to social justice organizations. Along with that, the company issued a tweet that said the 'inequitable and brutal treatment of Black people' must stop."
So, I suppose they were shocked to hear the BLM mob outside THEIR home, shouting "Eat the Rich", and to see a guillotine set up on THEIR front lawn!
NEWS BRIEF: "Protesters Set Up 'Guillotine' In Front of Jeff Bezos's House", Townhall News, June 30, 2020
"Demonstrators in Washington, D.C., showed up in front of Amazon founder and CEO Jeff Bezos's house on Sunday, with a mock guillotine and a sign that read 'support our poor communities not our wealthy men'."
"In an announcement about the march, the activists called ... 'Abolish the police, the prisons, and Amazon'."
NEWS BRIEF: " ""Eat The Rich!": BLM Invades Beverly Hills – Then The Cops Showed Up in Full Force", USA News, 6/27/2020
"Black Lives Matter protesters marched through the streets of California's upscale Beverly Hills Friday night chanting "Eat the rich!" and "Abolish capitalism now!" – only to be confronted by the police ..."
Notice that these Leftist rich Hollywood celebrities wasted no time calling the local police to protect them and their properties!
6. With all the trouble that Leftist Democrats are putting this country through, this economic statistic might just "blow you away"!
Consumer spending jumped a record-setting plateau in May!
NEWS BRIEF: "Record High Jump in Consumer Spending", Breitbart News, 26 June 2020
"U.S. household spending lurched upward in May as the economy reopened. Consumer spending rose 8.2 percent compared with April, the sharpest increase in Commerce Department data that stretches back six decades."