NEW DVD - The Ancient Book of Enoch: The First Book Ever Written
by J. R. Church & Gary Stearman, of 'Prophecy In The News'
order now
The Book of Enoch is a treasure, perhaps hidden away just for these last days. Many know of it but few know of its contents. Can this ancient text be trusted? Is it credible? In this 6-hour DVD series, J. R. Church and Gary Stearman take you on a comprehensive, cover-to-cover tour of this amazing book. You will learn about the fallen angels who entered Earth through a "stargate," located on the peak of Mt. Hermon, where they swore an oath to complete their corrupting work among men. Enoch enters a flying house and journeys to heaven, sheol and all around the world! His descriptions are absolutely breathtaking in their realism; he literally travels through time!
Although never placed in the canon of Scripture, it has long been held, by both Jews and Gentiles alike, to be an authentic and valuable work. J. R. Church was always fascinated, but frustrated, that so little credible research had been done on it. He wanted to compare the writings of Enoch to the Bible and searched in vain for a usable commentary. So he wrote his own! The results of his lengthy research and study are on these four amazingly informative DVDs. 5 hours on 4 DVDs
* Watch TV Interview on "The Ancient Book of Enoch"!
"Wide Is The Gate"
"The Emerging New/Old Paradigm Shift"
DVD - 3hrs 20 minutes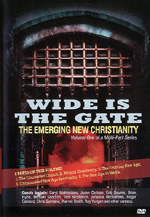 A look into the invasion of the old New Age Movement in today's Post Modern Church. Today's new brand of Christianity has a different gospel and is targeting thousands of the younger generation with a so-called hip, cool, experiential spirituality, much of which is embracing the mysticism of Roman Catholicism with its ecumenical philosophy of uniting people from all faiths to work together and bring about a new world of peace and harmony. This notion dovetails with the heart of New Age thinking and the utopian ideals of many world religions who all await their religious leaders and dreams of world domination.
The dangerous result of this new spirituality in the church is bringing about the rise of today's "Christianized" occultism. It's stretching its tentacles around the souls of unsuspecting youth, setting them up for the lie that subjective emotions of "power" and "experience" are "feelings" to be held higher than an objective walk in the Christian Faith, based in Truth found in the Pure Word of God. The Holy Bible is presented as unattainable truth: "stuffy", "dry" and "churchy"
A true "signs of the times" videos! The apostasy of the Church is here now and is taking over. Is your church threatened? Watch the trailer.
---
---------- This Week's Hot News -------
I. Palestinian leadership may be ready to fulfill major prophecy this September!
If a Palestinian State is unilaterally declared, Isaiah 34:12 is fulfilled, setting up Obadiah 15-18 and Psalm 83 and the rest of Isaiah 34 to be literally fulfilled.
NEWS BRIEF: "PA to Unilaterally Set Borders in September", Israel National News, July 25, 2011
"Even as the Palestinian Authority warns Israel not to revoke the Oslo Accords it is planning to unilaterally set its own borders in September ... The borders, according to a senior PA official, will be drawn by the PA and Arab states following the 'completion' of its statehood bid at the United Nations."
For years, we have been watching the prophecy of Isaiah 34:12 as a key indicator as to how close the beginning of the prophesied annihilation of the modern-day Palestinian might be. What does this prophecy state?
"They shall call its nobles to proclaim the kingdom, but nothing shall be there, and all its princes shall be no more." (Isaiah 34:12; Parallel Bible, KJV/Amplified Bible Commentary)
This prophecy contains three parts:
1) The Palestinian leadership announces a "kingdom", a nation;
2) Nothing whatsoever comes from this empty announcement. No nation is actually ever formed;
3) The Palestinian leadership who announced the empty nation is suddenly removed from power, possibly killed.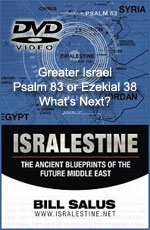 This empty announcement of a Palestinian State thus probably sets in motion the final "Ancient War of Hatred" between Palestinians and Israel thus dragging Lebanon, Syria, Jordan and Egypt into the fatal conflagration.
The prophecies explained in "Isralestine" are then fulfilled. These are exciting times in which to be alive, don't you think?
Returning to our featured news story, what is prompting Palestinian President Abbas to take this most unusual step of announcing Statehood in the face of determined Israeli opposition?
"Bassam Al Salehi, the Secretary General of the Palestinian People's Party, told reporters the leadership has lost faith in peace talks which is why they are approaching the matter through the UN. ... 'So far we have secured the approval of about 120 states from around the world to endorse an independent Palestinian state on the 1967 borderline," he added.

" 'We will present Israel as an occupation force at the UN. We cannot attach the fate of an independent Palestinian state to the will of the Israelis', he said."
At this point, we can see why an announcement by the UN General Assembly supporting a Palestinian State will be worthless and empty.
"But the PA initiative faces a likely US security council veto at the UN, which would render any support it receives in the General Assembly moot."
We shall have to watch this development carefully, for Israel is the Biblical key to determining how close the world is to the spark of all-out war which start World War III, the final "Birth Pangs" producing Antichrist!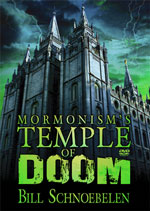 DVD
II. Mitt Romney is revealed as the kind of Liberal Republican which Conservatives have long loved to hate!
Genuine Christians are forbidden to support him because he is a Mormon!
NEWS BRIEF: "Mitt Romney: The Establishment's Man and Friend to Liberal Causes", The New American, July 25, 2011
"Mitt Romney finished first in an Ohio straw poll last Friday of potential Republican presidential nominees. Romney garnered 25 percent of the votes with Tim Pawlenty coming in a distant second with 16 percent ... The Ohio straw poll results were more a reflection of how GOP insiders viewed the candidates as opposed to the candidates' organizational strength or popularity ... There is little doubt that the GOP establishment is pleased with the former Massachusetts Governor's performance, as it is being made increasingly clear through their mainstream media outlets that he is their man. Mouthpieces of the party declare him so regularly."
Why is this news so special?
"Given the slate of contenders vying for the Republican presidential nomination in 2012, it is curious that the powers that be in that party would have already tied their hopes to one man so far in advance of the primary elections."
We are a long way from the Presidential nominations of next year, so it is uniquely different that Republican insider powers are lining up so quickly behind Romney. However, when Romney was running his milk toast campaign of 2008, and certainly when he dropped out, I felt then that his effort was aimed at solidifying his run at the Presidency in 2012.
Events so far seem to be bearing out this belief. Republican powers are certainly boldly declaring their preference for Mormon Mitt Romney for President. Since polls are controlled by the state and national leaders of each party, they can build a candidate up to the point where a majority of citizens come to the conclusion that they need to vote for the man whom the professionals want.
In this case, for 2012, that man is Mitt Romney.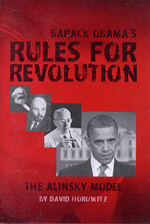 III. President Obama pulls a clever trick out his handbag to advance the cause of the North American Union!
NEWS BRIEF: "Dream Act: Obama passes amnesty by executive order", Tea Party Tribune, June 23, 2011
"Last Friday, with no fanfare, no press coverage, and with every effort made to hide his actions from the American people, President Obama enacted the DREAM Act by executive order. Opposed by a majority of the American people and twice defeated in Congress, the DREAM Act grants amnesty to any illegal alien residing in the United States if s/he agrees to enlist in the U.S. military or enter college."
For two decades, most Conservatives have agonized over the thorny question as to why America's border and immigration policies are not enforced. During the Presidencies of Bill Clinton, George W. Bush and Barack Obama, Conservatives have demanded answers to this question, only to be thrust aside by administration officials.
We submit that the past three Administrations have been enforcing immigration and border policies; the only reason Conservatives are confused is that the true policy is far different than what Conservatives think it is.
Conservatives believe that the immigration policies which are on the books to regulate the borders of Mexico are the policies which should be enforced. Certainly, these are the official laws. However, Administrations since Bill Clinton have secretly ignored these official laws because they are just as secretly pursuing a far different agenda.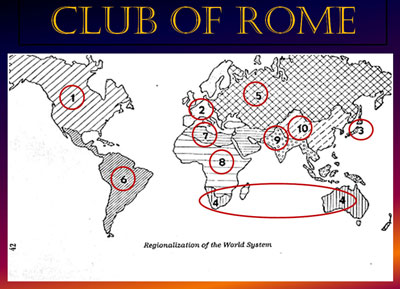 The REAL agenda is to eliminate the current borders of Mexico / United States and of Canada / United States so that the North American Union can be established!
Once you realize that this is the real goal of Clinton/Bush/Obama, then the immigration and border policies of the past 19 years makes sense! Therefore, when President Obama shocked Conservatives with his "Dream Act" Executive Order, he was logically pursuing the plan for a North American Union.
Since the North American Union is Nation #1 in the Club of Rome Plan, this is the agenda which shall be established since it fulfills key Bible Prophecy (Daniel 7:7-8)
Now you know the truth behind this story.
---
New Headline News Article
Bad News Is Designed To Depress and Scare YOU!
Incredibly, the Plan was written almost 200 years ago to use the Mass Media (Press) as the bloody battering ram to destroy the present world order so the New World Order may be established, through "oceans of blood and tears"!
---
NEW DVD's FROM PASTOR HOGGARD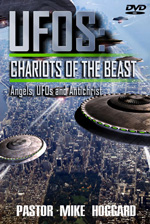 UFOs - Chariots of the Beast: Angels, UFOs and Antichrist
In this nearly two hour video, Pastor Hoggard covers nearly the entire UFO phenomenon from ancient sightings to the Phoenix lights, alien abductions, reptilian aliens, grey aliens, media presentations of the UFO movement in television and films, and much more.
Amazingly, Pastor Hoggard reveals that the entire UFO story from their source to their ultimate goal is plainly revealed in the pages of the Scriptures, including military and government complicity in the alien (fallen angel) plan to conquer the world from Adolph Hitler to Area 51.
Almost 2 hours lon
Click Here To See All of Pastor Hoggard's DVD's
Pastor Hoggard's Newest DVD's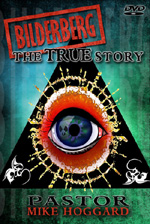 "Bilderberg: The True Story"
New DVD by Pastor Mike Hoggard
Pastor Hoggard demonstrates that Bible prophecy foretold the rise of secret society groups like the Bilderberg Group over 2,500 years ago! You will be amazed at how accurately the Bible foretold the rise of a group of men just like the Bilderberg group at the End of the Age, whose stated mission is to overthrow God and His kingdom on this earth.
Pastor Hoggard shows the true and hidden agenda behind the meeting of the Bilderbergers. Using the attendee list and the Scriptures as a guide, this video reveals that the transformation of society, total domination by the New World Order, and the establishment of the throne of King Antichrist is just around the corner.
A truly inspiring and faith-building expose'.
1 hour 17 minutes long - http://cuttingedge.org/detail.cfm?ID=2332
---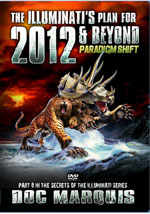 "Paradigm Shift": Is God's 'Deadly Deception' Upon Us?
Perhaps The Most Important End of the Age "Watchman on Wall" Message EVER!
See New Trailer Below!
New DVD by Doc Marquis, 2-Disc Set - Volume 2
We are praying that the conclusion will challenge Christians to get truly busy in sharing the Gospel with their unsaved loved ones and will bring the unsaved to conviction of sin so they will be saved. We demonstrate that the time is truly short!
On December 21, 2012, the world is supposed to enter into a New Age of spiritual enlightenment and awareness. This astrological chart cast for December 21, 2012, depicts the Yod – the finger of God – pointing to this new spiritual energy and spiritual healing.
For the past several thousand years, mankind has been collectively yearning for a spiritual healing of the nations, a time when wars, hatreds and divisions will miraculously give way to peace, love and unity. New Age literature abounds with this message of hope and change. Authors teach that this idyllic new "Garden of Eden" will occur only after the New Age Christ is on the world scene, leading mankind into a most peaceful New World Order.
In Volume 2, we shall examine some other cultural and spiritual expectations for 2012 and then we shall present the real point-in-history change which the Elite seem to have planned for December 21, 2012, a change known as the "Paradigm Shift". Antichrist cannot arise until and unless this paradigm shift in spiritual values has occurred. Unless God specifically stops the Illuminati, their demonic Guiding Spirits may just have this long-awaited Paradigm Shift planned for December 21, 2012. New Age adherents are looking forward to this day as enthusiastically as we Christians are looking forward to the Rapture of the Church!
3 hours long
---
New Headline News Articles
Is Your Pastor Absolutely Blind As To How Current News Is Fulfilling Bible Prophecy?
The article is for all pastors who are not aware of the schemes, powers, and devices of Satan during this most occult hour in world history!

Is Your Pastor A Member of Freemasonry?
If he is, you must either get him removed or leave that church!

Japan's Industrial Base and America's Heartland Are Under Attack, Being Devastated By Unprecedented Devastation From Tornadoes, Earthquakes And Floods
Who has declared war on us, using weather as their weapon?
Perhaps it is time to take Defense secretary William Cohen seriously when he revealed in 1997 that scientists control weather, set off volcanoes and earthquakes remotely through electromagnetic waves!
Pakistan Seems To Be Splitting From the United States, Cozying Up To China
If Pakistan resumes her traditional alliance with China, the prophecy of the "Kings of the East" in Revelation 16:12 can occur.


"Preacher Harold Camping Sets His Rapture Date of May 21, 2011"
Another false religious teacher, another false date of the Rapture, and another black mark against genuine Christians and their beloved Bible! You can mark this date on your calendar as THE one date the Rapture will NOT occur. http://www.cuttingedge.org/news/n2418.cfm
As if he did not learn his lesson, this false teacher has said he "miscalculated" and sets a new Rapture date of October 21, 2011.
The National Association of Evangelicals is getting ready to align with the Church of Jesus Christ of Latter-Day Saints! http://www.cuttingedge.org/news/n2442.cfm
Mormon Glenn Beck Meets With Southern Baptist Billy Graham, Urging Him "To Come Together" - Yoking Believers With Unbelievers!
Beck is making major inroads to convince Evangelical leaders to support his cause. Beck has even taken control of the "Black Robed Regiment" to finally cement a bridge from Mormonism to Christianity. Genuine Christians are in dire danger of being mightily deceived. http://www.cuttingedge.org/news/n2441.cfm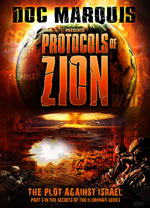 DVD
Why Is China Building Large Cities Completely Devoid of People? The answer will shock you, for a nearly unknown part of the Plan is being implemented. This development means that the appearance of the Antichrist is closer than many think possible.
http://www.cuttingedge.org/news/n2440.cfm
---
Close-Out Bookstore Item -- Save $15.00!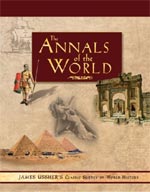 "The Annals of the World"
James Ussher's Classic Survey of World History"
Regularly $34.99, Close-out At $19.99, Quantities limited
Wonderful Home School resource, with 960 pages, weighs 5 pounds!
Considered both a literary classic and an accurate historical reference from Creation to 70 A.D. For the first time, this classic work has been translated into modern English.
This treasure trove of material also contains many human interest stories from original historical documents collected by the devoted Christian historian and scholar Archbishop James Ussher. Precisely dated and referenced, this volume is much more than just a fascinating history book -- it is a work of history
Contains over 2,500 citations from the Bible - Is fully indexed, with 8 appendices
A "one-of-a-kind" historical home school resource and we have limited stock on hand!
---

Purchase a 1-Year Subscription, you may select 1 FREE gift
Purchase a 2-Year Subscription, you may select 2FREE gifts
Purchase a 3-Year Subscription, you may select 3 FREE gifts
Purchase a 4-Year Subscription, you may select all 4 FREE gifts
We have changed our FREE gifts available to you when you subscribe to Headline News, adding two Pastor Hoggard DVD's to the Seminar Tapes and the Radio Collection CDROM.
---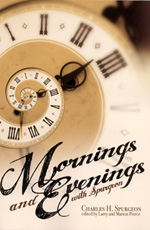 --------Concluding Inspiration ---------"Giving all diligence, add to your faith virtue; and to virtue knowledge, etc." 2 Peter 1:5,6
If thou would est enjoy the eminent grace of the full assurance of faith, under the blessed Spirit's influence, and assistance, do what the Scripture tells thee, "Give diligence." Take care that thy faith is of the right kind—that it is not a mere belief of doctrine, but a simple faith, depending on Christ, and on Christ alone. Give diligent heed to thy courage. Plead with God that He would give thee the face of a lion, that thou mayest, with a consciousness of right, go on boldly. Study well the Scriptures, and get knowledge; for a knowledge of doctrine will tend very much to confirm faith. Try to understand God's Word; let it dwell in thy heart richly.
When thou hast done this, "Add to thy knowledge temperance." Take heed to thy body: be temperate without. Take heed to thy soul: be temperate within. Get temperance of lip, life, heart, and thought. Add to this, by God's Holy Spirit, patience; ask Him to give thee that patience which endureth affliction, which, when it is tried, shall come forth as gold. Array yourself with patience, that you may not murmur nor be depressed in your afflictions.
When that grace is won look to godliness. Godliness is something more than religion. Make God's glory your object in life; live in His sight; dwell close to Him; seek for fellowship with Him; and thou hast "godliness"; and to that add brotherly love. Have a love to all the saints: and add to that a charity, which openeth its arms to all men, and loves their souls. When you are adorned with these jewels, and just in proportion as you practise these heavenly virtues, will you come to know by clearest evidence "your calling and election."
"Give diligence," if you would get assurance, for lukewarmness and doubting very naturally go hand in hand.
"Morning and Evening Devotions", by C.H. Spurgeon
---
"President Bush:
Evil vs Good Fruits"
Directory of all news articles
Free Radio Transcripts

Free Headline News Archives

Freemasonry

What Saith Rome

Teachings from the Catechism

Bookstore

Meet the Staff

Weather Control

School Shootings

Understanding Clinton
May Jesus Richly Bless You,
David Bay, Director
866-909-2850 Toll Free Customer Service - Order Line
803-356-2850 Customer Service - Order Line - For Out of Country Customers
803-356-2860 Fax
New Books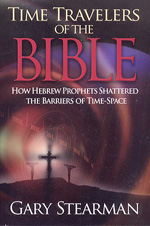 "Time Travelers of the Bible"
by Gary Stearman, Prophecy In The News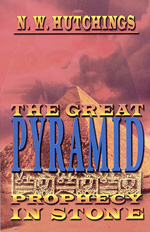 "The Great Pyramid: Prophecy In Stone"
by Dr. Noah Hutchings, SW Radio Bible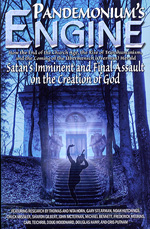 "Pandemonium's Engine:
Satan's Imminent and Final Assault On The Creation of God "
---
NEW DVD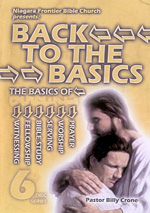 "Back To The Basics"
by Pastor Billy Crone - 6 DVD Set
---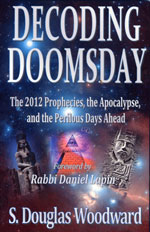 "Decoding Doomsday"
"2012 Prophecies, The Apocalypse, and Perilous Days Ahead"
Regularly $16.99, Introductory Sale $14.99
---
New Hoggard DVD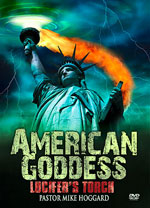 ---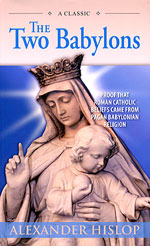 "The Two Babylons"
Classic expose' of Roman Catholicism and Ancient Babylon by Rev. Alexander Hislop
---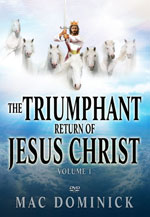 New DVD by Mac Dominick - 2-DVD Set - Introductory Sale Price
=========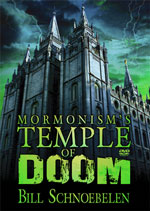 "Mormonism's Temple of Doom -- 2012 Election Alert"
New DVD by Bill Schnoebelen
=========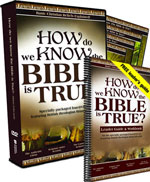 Truly Faith-Building
4-DVD Set + Workbooks
Save $10.00!
============
"The Evolution of Darwin"!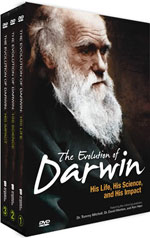 3-DVD Set
Save $5.00 ===========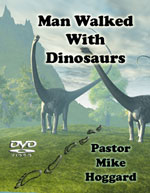 "Man Did Walk With Dinosaurs!"
New DVD by Pastor Hoggard
Still Only $14.99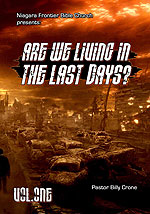 "Are We Living In The Last Days?"
New DVD Compilation by Pastor Crone
Regularly $19.99, On Sale $11.99
---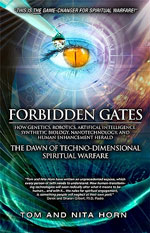 Forbidden Gates: Redefining What It Means To Be Human
FREE downloadable Teacher's Guide
---
Three Hot New DVD's
Why Such Sex Abuse?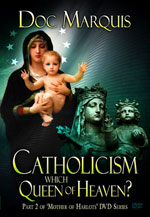 Catholicism: Which 'Queen of Heaven' Are They Worshipping"?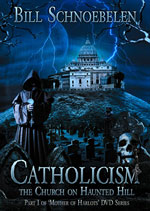 "Catholicism: The Church On Haunted Hill" - DVD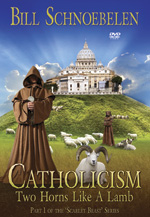 "Catholicism: Two Horns Like A Lamb"
DVD by Bill Schnoebelen, Part 1 of 'Scarlet Beast' Series
---
New Hoggard DVD's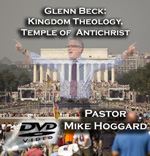 "Glenn Beck: Kingdom Theology, Temple of Antichrist"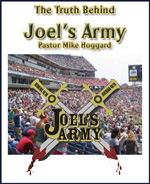 "Truth Behind Joels Army: Sarah Palin and the Fallen Angels of Rev 9 "
Two New DVD's by Pastor Hoggard
---
NEW Study Bible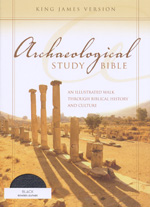 "KJV Archaeological Study Bible: Illustrated Walk Through Biblical History and Culture"
Black Bonded Leather - Regularly $69.99, On Sale $54.97
Hardcover - Regularly $49.99, On Sale $39.97
---
DVD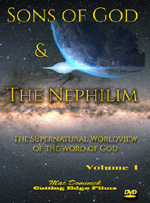 ---