Buchanan's warning was that the Bush Administration might launch just such a fake attack report, telling the world that American naval vessels had been attacked in international waters off the coast of Iran. Such a claim, made once again while Congress is in recess, could justify an American attack on Iran.
Remember, we are not predicting anything, but we must always be vigilant, for the rest of the Plan to produce this World War III can lurch into its final deadly stages at any moment.
Breaking News
As we were preparing this Newsletter, a most important related news story came in.
NEWS BRIEF: "Bush: Congress must stay put until surveillance bill approved", The Dallas Morning News, August 3, 2007
"WASHINGTON - President Bush said Friday that Congress must stay in session until it approves legislation modernizing a U.S. law governing eavesdropping on foreigners ... 'We've worked hard and in good faith with the Democrats to find a solution, but we are not going to put our national security at risk. Time is short'."
Remember with whom you are dealing! Under the President's leadership, "enemy combatants" have been imprisoned with no charges against them for an indefinite period of time, they have been tortured, and some of them were finally released when the Government could not prove any charges!
Furthermore, Attorney General Gonzales was the White House legal counsel during the first administration and it was he who advised the President that he need not follow either domestic or international law while pursuing his infamous "War On Terror"!
Now, President Bush is demanding that Congress give him even more authority to do whatever he wants to do in the field of Domestic Intelligence! Even more disconcerting, Gonzales is due to receive even more authority to gather intelligence domestically!
But, under the guise of protecting our liberties, freedoms, and Constitutional government, President Bush is systematically doing away with all three! Doubt it not! Cutting Edge has been warning about this ever since Congress showered the White House with dozens of dictatorial laws immediately after the attacks of 9/11.
"Time is short", the President intones. He is right -- the time Americans have left to enjoy our freedoms dwindles every single day. The only question is "when will the next terror attack occur"? When that day comes, either the President, the FEMA Director, or the Homeland Security Director will command that all functions of government shut down, while the "enemies of peace are quelled".
Remember the stark warning in November, 2003, from General Tommy Franks about the next terror attack:
NEWS BRIEF: "Gen. Franks Doubts Constitution Will Survive WMD Attack", John O. Edwards, NewsMax.com, Friday, Nov. 21, 2003
"Gen. Tommy Franks says that if the United States is hit with a weapon of mass destruction that inflicts large casualties, the Constitution will likely be discarded in favor of a military form of government ... Franks said that 'the worst thing that could happen' is if terrorists acquire and then use a biological, chemical or nuclear weapon that inflicts heavy casualties. If that happens, Franks said, '... the Western world, the free world, loses what it cherishes most, and that is freedom and liberty we've seen for a couple of hundred years in this grand experiment that we call democracy'."
At least we have been warned. How many citizens do you think are really listening? You have to give General Franks credit on one point, though. He did not hold out the phony hope that we would get our Constitutional form of government back once the "enemies of freedom" have been vanquished!
However, some signals are being observed which indicates either that tensions in the region are decreasing or that the world is entering into the "calm before the storm". Let us review this story line in our next segment.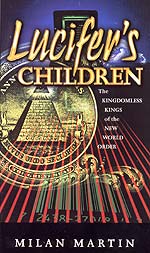 DVD
II. Have countries in the Middle East begun backing away from the abyss of war?
NEWS BRIEF: "USS Enterprise arrives in Mideast as Navy scales down Gulf presence", International Herald Tribune, August 1, 2007
"DUBAI, United Arab Emirates: The USS Enterprise aircraft carrier group arrived in the Middle East on Wednesday, replacing two carriers that had left the Gulf after a monthslong deployment aimed at sending a signal of strength to Iran. The U.S. 5th Fleet's headquarters in Bahrain confirmed that the USS John C. Stennis and the USS Nimitz carriers were returning to their home ports of Bremerton, Washington, and San Diego, California."
Therefore, since one carrier group replaces two carrier groups, the net effect is that America's firepower in the region is decreased! Since these carrier groups were specifically pointing a threatening hand at Iran, this news may properly be regarded as a significantly lowering of tensions between America and Iran.
Against this backdrop, Iran and America held another meeting concerning how to bring stability to the Iraqi government, and the European Union has just warned America to back off from any confrontation, including more severe sanctions. Let us quickly review this story:
NEWS BRIEF: "EU Warns US: More sanctions 0n Iran unacceptable", PressTV.ir, August 3, 2007
"Diplomats of the larger European countries such as France, Germany and the UK, have warned the US against any other possible sanctions on Iran. The mentioned countries, as well as a number of other European estates have intensified their lobbying campaign to stop moves mandating sanctions on companies investing over $20m in energy sector in Iran while they may even cause a serious row at the World Trade Organization ... An EU diplomat said that if the House of Representatives ratified the bill, it would be against the WTO rules and unacceptable."
Israel's Prime Minister Olmert jumped into the fracas, saying that a Summer war now seems unlikely.
NEWS BRIEF: "Olmert Flatters Supreme Court, Says War Not on Horizon", by Ezra HaLevi, Israel National News, August 1, 2007
"Prime Minister Ehud Olmert lavished flattery upon Israel's Supreme Court and its chief justice Tuesday. He also opined that war is not on the horizon ... Olmert went on to discuss the perception that war is on the horizon: 'I believe with all my heart that this summer and the autumn after it will not be too hot [ed. - reference to climate of war]. We cannot exaggerate by creating an atmosphere of the eve of war'."
One Western Intelligence source stated boldly that Syria had delayed its plans for war.
NEWS BRIEF: "Damascus has deferred its war plans from late summer to November", DEBKAfile Intelligence, July 31, 2007
"This piece of intelligence was behind the Israeli prime minister Ehud Olmert's comment Tuesday, July 31: 'I think this summer and fall will be less hot than we expected' ... the latest intelligence update on Syria's intentions reached Jerusalem via Washington in the last few days. It indicated that Syria's political and military leaders had rescheduled the start of hostilities against Israel on the Golan for the second two weeks of November, 2007, postponing their original planning by more than two months."
Of course, Syria is not acting on her own in planning war against Israel. She is coordinating her war plans with Iran, Russia, Hezbollah, Hamas, and Egypt. She cannot unilaterally make this kind of decision. In fact, she is taking her orders directly from Russia.
Therefore, the decision to delay the beginning of the war -- if this is, indeed, what has occurred -- has to have been made by Russia, who then informed Syria and Iran. Since Russia is a member of the "Quartet of Nations" which handed down the infamous "Roadmap To Peace" a few years ago, we might find it instructive to see if the Quartet has initiated any new plans which might cause Russia to delay war.
Indeed, the Quartet is up to her collective neck in a brand new "peace" initiative!
NEWS BRIEF: "Middle East peace conference likely in November", YNET News, August 2, 2007
"A peace conference which would include Israel and moderate Arab states may convene in Washington in November, sources close to US Secretary of State Condoleezza Rice said Thursday. Rice's Wednesday meeting with Prime Minister Ehud Olmert resulted in the decision that the US would continue to use its influence on moderate Arab countries, to convince more of them to take part in the conference ... Rice also met with Vice Premier Haim Ramon before heading to Ramallah to meet with Palestinian President Mahmoud Abbas, Thursday."
" 'The international community must provide decisive support to responsible Palestinian leaders working for peace', said US President George W Bush, earlier this month, speaking of his vision for the Middle East. 'Now we will intensify these efforts, with the goal of increasing the confidence of all parties in a two-state solution', he added."
Of course, the "two-state solution" to which the President referred is nothing other than the creation of a Palestinian State within Israel. We shall speak to that issue later on in this Newsletter, but suffice it to say at this point that the Quartet (America, the E.U., the United Nations, and Russia) has its hands full trying to fulfill the Biblical prophecy that a Palestinian State be announced.
Notice that the time to which Syria has pushed off her war plans is November, the same month which the Quartet plots its international summit.
Therefore, these signs are indicating that the nations in the Middle East have stepped away from the abyss of immediate war. However, we also see signs that war may break out soon, after all.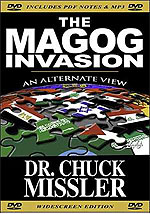 DVD - All Prophesied Nations Now In Place
III. These are the signs which may be signaling war in the Middle East sooner rather than later.
NEWS BRIEF: "U.S. Outfitting B-2's with Monster Bunker Buster Bombs - Iran May Be Target", NewsMax.com Wires, Friday, July 27, 2007
"The U.S. is retrofitting its B-2 Stealth bombers with massive bunker-buster bombs - a move that could be a prelude to an attack on Iran and its nuclear facilities. Iran has refused to comply with international demands that it stop its nuclear weapons programs. Experts have noted that a U.S. or Israeli strike on Iran's nuclear program could be difficult due to the large number of installations - some of which are buried deep underground in hardened bunkers."
"In a recent NewsMax Magazine, Kenneth R. Timmerman's report 'The Coming War with Iran: 6 Days of Hell' predicted the U.S. would outfit B-2's as a prelude to an attack on Iran. Apparently the U.S. has big plans for Iran."
NEWS BRIEF: "Second round of Iran-US talks: Cheney camp pushes for war", CASMII Press Release, 8/3/2007
"The second round of historic US-Iran talks on 24th July, was held against a background of hyped up and sustained accusations against Iran. These ranged from Iran's involvement with AlQaeda, to its support for Sunni insurgents as well as various Shiia militias in Iraq. Iran was accused on 2nd July briefing of US army General, Bergner, of killing American servicemen. The alarming and unanimous passage with 97 votes to zero by the US Congress of an amendment to the Defense Authorization Bill drafted by the leading proponent of war with Iran, Sen Lieberman, on 11th July, which accuses Iran of 'intolerable acts of hostility towards the US' and demands the US government to take 'Immediate action' can be regarded as the prelude to a declaration of war."
Indeed, war rhetoric from the Bush Administration in the past several months is likely to be taken by many world leaders as "the prelude to a declaration of war". As we have stated on many occasions, why has the Bush Administration ignored Iran's many provocations against her in the Iraq War since May, 2003, only to get upset about them now, as war tensions are rising?
Furthermore, even members of the Joint Chiefs of Staff have recently gone on record stating that no one can prove that the Iranian government is behind the Iranian produced weapons now being used against American forces in Iraq.
The only rationale behind such verbal attacks in the past few months is that President Bush is slowly building his case for war.
Now, let us return to this featured story for more information:
"The Iranian government's declaration, following the meeting, of its willingness to hold higher level dialogue, and the American government's response of rejecting this prospect, was a barometer of the rapidly shifting balance and the imprints of the Cheney camp. Allegations of Iranian involvement in the violence in Iraq .... that the increasingly successful mortar attacks by the militia on the Green Zone in Baghdad -Capital of a country which had one of the most advanced militaries in the Middle East- bore the mark of Iranian training! Such accusations even though rejected by the vast majority of independent analysts, are by design intended to sabotage the ongoing negotiations between Iran and the US."
Mentioning Vice President Cheney's name simply means that the issue of war is still very much on the front burner. Such recent American hyperbole against Iran is at least as much important as the reduction of one carrier group in the region.
Oil Futures Skyrocketing
Oil Futures Traders certainly seem to be betting that all-out war will be coming soon! Do they know something we do not know?
NEWS BRIEF: "CRUDE TRADERS PUMP OIL TOWARD $100 LEVEL", by Paul Tharp, New York Post, August 2, 2007
"August 2, 2007 -- Wall Street's smart money is running after oil for its new riches, driving up prices to new records that could push crude past a stunning $100 a barrel in coming months. Energy analysts ... say there are no fundamental reasons for driving up prices, which hit a new intraday high here yesterday of $78.77 a barrel."
" 'There's no new bullish news driving this', said energy analyst Peter Beutel of Cameron Hanover Beutel expects crude could inch upward this season to a new threshold of $81 a barrel. 'Does it make sense? No'."
When something makes no sense, you must seek "other sense". All futures traders "have their ear to the ground" in an extra special way, for their very financial lives depend upon it. They listen to rumors that no one else will ever pay attention to, because they know certain rumors are based in fact and will likely occur.
With armies still on the borders, enemy naval units still very close to one another, and with over 100,000 missiles still on alert in the Middle East, these oil traders seem to be betting that all-out war will drive crude oil prices through the roof.
Today, retail prices at the pump are declining, but oil futures are aiming for the skies. Only speculation can drive a market in this manner. What is driving this kind of intense speculation? Only war, I believe.
This next article reveals the truth behind the sudden "peace" headlines. To our "great surprise", we learn that there is absolutely no basis for the sudden "optimism about peace". Nothing has changed in the region!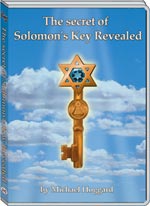 DVD
NEWS BRIEF: "Despite hopeful headlines, Mideast is bleak", By Mark MacKinnon, From Wednesday's Globe and Mail, August 1, 2007
"JERUSALEM — 'Optimism" and "opportunity" are the buzzwords these days in the Middle East. Israeli Prime Minister Ehud Olmert and Palestinian president Mahmoud Abbas are both suddenly fond of using them, as are U.S. President George W. Bush and the new regional peace envoy, Tony Blair. Listening to all the nice talk, you'd think we're on the brink of a major breakthrough to finally resolve the decades-old Israeli-Palestinian conflict, which has spread its poison around the region and the world."
"But if you get past the hopeful headlines and closely examine the rest of what each side is saying, it's harder to understand why everyone is acting so excited."
Mr. Mackinnon then lists some of the "facts on the ground" which still exist and which mitigate against any "peace breakthrough":
1) "The Israelis aren't offering anything new"
2) "It's unclear exactly how many of their people the Palestinian leaders represent".
Indeed, this point is critical. While there is great talk of a "Palestinian State" with Abbas as the leader, Hamas easily triumphed in The Gaza Strip and is far more popular in the West Bank than Fatah. Remember the prophecy: "They shall call its nobles to proclaim the kingdom, but nothing shall be there". (Isaiah 34:12)
Even if a Palestinian State is declared, if Abbas is the leader, he will have no followers to speak of; truly, there "will be nothing there".
3) "Mr. Bush, Mr. Blair and Ms. Rice aren't interested in bringing to the table those participants, namely Hamas and its sponsors in Syria and Iran, who disagree with their vision for a new Middle East."
As long as these nations remain on the "enemy side of the ledger" in this equation, war is the likely result, not peace. All this talk of "peace" reminds me of the Bible verse which says, "... they have seduced my people, saying, Peace; and there was no peace." (Ezek 13:10)
Do not allow yourself to be "seduced" by this latest sprouting of "peace".
4) Hamas is still in control in The Gaza Strip. This point relates to the third point, above. As long as the Palestinian people back Hamas and not Abbas' Fatah, there can be no peace and certainly no meaningful Palestinian State.
5) Syria is still running arms to Hezbollah and is still threatening Israel with war.
Mr. MacKinnon is absolutely correct: the realities on the ground demonstrate that nothing has changed and there is no reason whatsoever for the sudden burst of diplomatic talk of "peace"!
IV. Even as Turkey keeps 250,000 troops on the northern border with Iraq, news reports are suddenly filled with stories that the United States has betrayed the Kurds one more time!
Bush has reportedly agreed with Turkey for a clandestine military operation designed to kill and/or capture Kurdish leaders, ostensibly to forestall a Turkish invasion.
NEWS BRIEF: "Turkey and Iraq: Threat of war", International Relations and Security Network, July 31, 2007
"Turkey is on the edge of an incursion into northern Iraq to attack Kurdish rebel bases, but in the post-election period, Prime Minister's Erdogan's intentions remain unclear. The threat of war hangs over the Qandil Mountains that mark the final Eastern borders of Turkey and the beginnings of Iraq. To the south, the mountains are filled with the bases and fortifications of over an estimated 4,000 Kurdish rebels, from the extremist, and to this day Marxist-Leninist, Kurdish Workers' Party (PKK)."
"On the Turkish side, Ankara has been massing up to 200,000 troops overlooking the border regions. During the election campaign, which was in many ways a standoff between the powerful Turkish Army and civilian authority represented by the AKP, senior commanders made repeated calls to be allowed to stomp into the territory. Politicization of the issue and shelling followed. recent poll by the US-based Pew organization found that 72 percent of Turks thought terrorism to be their country's number one concern, placing heavy pressure on the government to act."
"PKK leader Murat Karaliyan recently said that the 'date of the Turkish invasion draws near. And we are ready to defend ourselves'."
This next news story tells us that the number of Turkish soldiers amassed on the Iraqi northern border is even higher than 200,000, as the story, above, indicates.
NEWS BRIEF: "Bush's Turkish Gamble: Turkey has a well-trained, well-equipped army of 250,000 near the border", by Robert Novak, The Washington Post, July 30, 2007
"The morass in Iraq and deepening difficulties in Afghanistan have not deterred the Bush administration from taking on a dangerous and questionable new secret operation. High-level U.S. officials are working with their Turkish counterparts on a joint military operation to suppress Kurdish guerrillas and capture their leaders. Through covert activity, their goal is to forestall Turkey from invading Iraq."
"Turkey has a well-trained, well-equipped army of 250,000 near the border, facing some 4,000 PKK fighters hiding in the mountains of northern Iraq."
For the record, we again must reiterate that Turkey is not threatening to invade northern Iraq simply because of those pesky Kurdish rebels. Turkey is a modern, stable, prosperous and powerful nation; her armed forces are formidable and her soldiers are known to be fierce fighters.
Turkey can live for generations with the problem of the Kurdish fighters who cross the border and attack Turkey's soldiers. That type of guerilla warfare will not threaten the overthrow of Turkey. The leaders of Turkey -- both civilian and military -- can live with a resurgent Kurdish peoples in Iraq and in Turkey.
But, what Turkey's leaders will not live with -- and will go to war to prevent -- is the type of redrawing the map of the region as President Bush's "New Map" shows (Read the details in NEWS2213). This map shows that Turkey must give up about one-third of her territory so that a new Free Kurdistan can emerge. No sovereign nation takes kindly to surrendering any of her territory, much less Turkey, whose proud history goes back several thousands of years. Turkey's leaders have placed 250,000 well armed and well trained soldiers on the border because she intends to prevent any of her land falling to the Illuminati "New Map", not because of any low-level conflict with the Kurds.
And, I suspect that both the civilian Islamic leadership and the secular military leadership of Turkey are agreed on this course of action.
But, now we hear that President Bush is going to cooperate with Turkey's generals in a clandestine effort to capture and/or kill Kurdish leaders so that Turkey will not invade northern Iraq.
"What is Washington to do in the dilemma of two friends battling each other on an unwanted new front in Iraq? The surprising answer was given in secret briefings on Capitol Hill last week by Eric S. Edelman ... now undersecretary of defense for policy. Edelman ... revealed to lawmakers plans for a covert operation of U.S. Special Forces to help the Turks neutralize the PKK. They would behead the guerrilla organization by helping Turkey get rid of PKK leaders that they have targeted for years." (Ibid.)
Let us stop right here with some observations:
1) I could find no confirming news stories from Turkish officials, leading me to wonder if this story was not fiction, spun out of the same propaganda machine which created phony threats from Saddam's Iraq in order to justify Bush's invasion (Refresh your memory as to how boldly and consistently President Bush and his officials lied in order to justify the Iraq War, please read our original articles - NEWS1890 and NEWS1890b).
2) If Bush is really going to send American Special Forces to cooperate with Turkish forces to capture and kill Kurdish leaders, this story means that an American President has once again sold out the Kurds. President Bush, Sr., sold them out to Saddam after Gulf War I was completed, and President Clinton betrayed them during his eight years of service.
But, Kurdish leaders were convinced they had a truly dependable friend in President Bush. Sadly, that is not going to be the case, if this story is really true.
3) American Special Forces have been hunting Osama bin Laden in Afghanistan and Pakistan since September, 2001, with no success whatsoever. Many of these operations were in cooperation with Afghan and Pakistani military units. Therefore, if this story is true, there is no guarantee of success against the Kurdish rebel leadership.
Now, let us return to our featured story:
"Edelman's listeners were stunned. Wasn't this risky? He responded that he was sure of success, adding that the U.S. role could be concealed and always would be denied." (Ibid.)
Did you catch that unbelievable statement?
The Deputy Defense Secretary actually stated, for the public record, "the U.S. role could be concealed and always would be denied."
In other words, you could depend upon American officials to lie to you repeatedly, in many cases every day. Speaking through the always complicit Mass Media, American political and military leaders are going to lie to you about this operation.
Of course, this confirms what I saw for nearly 3 years while stationed at the "Pentagon of the East" in Okinawa while in U.S. Army Intelligence. My clearance, "Top Secret Crypto", allowed me to see many of the matters which were kept hidden, and I could compare the truth with the public rhetoric. I was amazed and very distressed to realize that our officials lie nearly every day through Mass Media.
If you are ever to hope to make sense of the news of the day, you must begin assuming that everything you hear from Washington is a lie. This realization is the reason I wrote NEWS1558, "Breaking Out of the Mental Box -- Learning To Think In The Opposite Direction To Find The Truth".
If you have not yet read this article, please take the time to do so now. Once you know the proper mental stance you must take regarding what you hear from our politicians, military leaders, and Mass Media pundits, you will be far more equipped to discern the truth.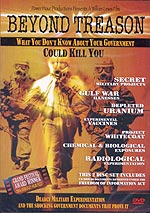 DVD - D.U. Killing Our Soldiers!
V. When the Iraqi Environmental Minister lambasted the United States for their deadly use of Depleted Uranium munitions -- a use which has skyrocketed cancers -- people should have stood up to cheer that the truth is finally gotten out.
However, no American news outlets picked up this foreign story -- so the American people remain blissfully ignorant of the deliberate murder of nearly 1 billion people over the next 20 years -- all done in your name! Are you listening Christians?
NEWS BRIEF: "Iraqis blame U.S. depleted uranium for surge in cancer", RIA Novosti, 24 July 2007
"Iraq's environment minister blamed Monday the use of depleted uranium weapons by U.S. forces during the 2003 Operation Shock and Awe for the current surge in cancer cases across Iraq."
While the "Shock and Awe" bombing campaign expended a huge amount of Depleted Uranium against targets in and around Baghdad, American and British forces have been expending Depleted Uranium every single day since the invasion began on March 20, 2003!
As of February, 2004, over 4,000,000 pounds of D.U. had been expended (NEWS1907), so how many more pounds have been expended in the past three years? Are American forces up to 10,000,000 pounds of D.U. ordinance expended? It is entirely possible. (NOTE: Please read NEWS1907, "President Bush's Nuclear Wars Against Iraq and Afghanistan Are Now Confirmed")
Then, read our NEWS2093, "New Hardline Iranian President Calls For President Bush To Be Tried On War Crimes Charges Because of His Use of Depleted Uranium Munitions In Iraq and Afghanistan". Then, you will be informed enough to understand the horrific deadly health scenario unfolding daily in these two countries.
We have even more articles and Bookstore Resources in our Depleted Uranium Section.

Now, let us return to our featured story to see the extent of the health damage to the Iraqi people which this Environmental Minister could publicize.
"... at least 350 sites in Iraq being contaminated during bombing" with depleted uranium (DU) weapons, Nermin Othman said, the nation is facing about 140,000 cases of cancer, with 7,000 to 8,000 new ones registered each year."
As bold as the Iraqi Environmental Minister is in bringing this disaster to light, she still holds to the official lie that DU poses little threat if spent munitions are cleared from the ground. The reality is far, far different.
When a D.U. round hits its target, the uranium fires instantly to an exceedingly hot level, causing the metal to dissolve into tiny dust particles. These dust particles not only light upon vehicles and men in the war zone, but they blow through the air, eventually settling down to mix with the natural dust of the countryside.
Once D.U. dust is mixed with regular dust, windstorms blow it everywhere! Please take a moment to read our article, NEWS2063, "BLINDING SANDSTORMS: HOW DEPLETED URANIUM KILLS AN ENTIRE POPULATION".
Then, you will understand the true disaster facing all Iraqis in the country today, as well as our precious soldiers. Then, you will understand how President Bush and all his leadership could one day stand in the docket of an international court one day, charged with the deliberate genocide of 1 billion people!
VI. Since people have been calling, asking my opinion on the bridge collapse in Minneapolis, I have chosen this story to close out this newsletter.
Let us first review the facts of this horrible tragedy.
NEWS BRIEF: "Divers Look for Bridge Collapse Victims", My Way News, August 2, 2007
"MINNEAPOLIS (AP) - Divers searched the Mississippi River for bodies still trapped beneath the twisted debris of a collapsed bridge Thursday, as finger-pointing began over a report two years ago that found the bridge was 'structurally deficient'. The official death count from Wednesday evening's collapse stood at four, but Police Chief Tim Dolan said more bodies were in the water. Hospitals officials said 79 others were injured."
This horrific calamity could have easily been prevented had more vigorous inspections had been conducted, followed by more vigorous repair. But, of course, this did not happen. In fact, infrastructure collapse is not new, for I remember well the collapse of the I-90 freeway outside Albany, New York, on April 5, 1987, killing 10 people!
In the news aftermath following this tragedy in Albany, I learned that much of America's infrastructure is aging terribly and is unsafe. This next news story reiterates this sad fact.
NEWS BRIEF: "Inquiry Begun Into Bridge Inspections", Orlando Sentinel, August 4, 2007
"WASHINGTON - Federal transportation officials announced plans Friday to investigate the agency responsible for inspecting highway bridges, an inquiry triggered by the collapse of an interstate highway bridge in Minneapolis. The inspector general for the Transportation Department said the inquiry would focus on the Federal Highway Administration's inspection program and ways to improve the agency's oversight of more than 70,000 bridges that have been found structurally deficient."
The infrastructure of most cities is also very ancient and in dire need of repair. New York City residents are well aware that much of their subway system, their water and sewage pipes, and most of their streets are past the point of "needing repairs"; they are disasters waiting to happen.
The fact is that our leaders have allowed America's infrastructure -- bridges, roads, water and sewage systems, etc -- to fall into a terrible state of disrepair. How can this be? Governments throughout America -- Federal, State, Local -- certainly have taxed its citizens enough to have kept up these repairs, had that been the priority.
But, no, our esteemed leaders have consistently expanded Welfare programs and other such boondoggle projects, rather than keeping our basic facilities, equipment, services, and installations needed for the proper functioning of this country in good repair.
What is going on here? Our leaders are acting like they plan on America to fail as a nation. Can that be possible? Such a notion seems highly farfetched, don't you think? It might not be as farfetched as you might think.
Cutting Edge has long taught that the Illuminati plans to destroy our current Industrial Civilization once their Masonic Christ has arisen and "cleansed" the earth. Let us review some of these past articles:
NEWS1693 -- "OCCULT THEOLOGICAL BASIS FOR HATING THIS INDUSTRIAL CIVILIZATION" - Sustainable Development Series = Destruction of this Civilization -- Part 1
NEWS1696 -- "ULTIMATE GOAL OF "SUSTAINABLE" PLAN MAY BE THE COMING "GLOBAL SUPERSTORM" -- MOVIE "DAY AFTER TOMORROW" FOLLOWS THIS ORIGINAL BOOK BY ART BELL - Sustainable Development = Destruction of Industrial Civilization -- Part 4 in Series
Indeed, book and movie offerings have repeatedly depicted the total destruction of our Industrial Civilization, simply because this system is putting too much "stress on Mother Gaia"!
NEWS1924 -- " 'DAY AFTER TOMORROW' MOVIE SEEMS DESIGNED TO REVIVE SUPPORT FOR DISASTROUS KYOTO ACCORDS!"
I believe this bridge collapse is simply the proverbial "Tip of the Iceberg" look into the vast problem of a deliberate aging of America's infrastructure. A handful of American leaders have always controlled the ultimate flow of money to all layers of government, and these leaders most certainly know that all Industrial Civilization is planned to be destroyed, with the people forced to live on agricultural communes similar to that which existed 400 years ago.
These poor survivors of the "cleansing of the earth" program of the Masonic Christ will be forced to live only in areas as designated by the United Nations, the so-called "Re-wilding Program". These articles speak to this reality.
NEWS1368 - "FEDERAL AND STATE GOVERNMENTS IMPLEMENTING THE DRACONIAN PLAN TO FORCE PEOPLE TO LIVE ONLY IN CERTAIN AREAS USING A FALSE 'CRISIS' OF ENVIRONMENTAL POLLUTION AS THE CATALYST"
I believe that the aging infrastructure fits easily and effortlessly into the overall plan to dissolve America's Industrial Civilization. And, if citizens of other Western countries were to look carefully, they would probably discover that their leaders are also allowing their national infrastructure to age terribly.
Remember the old adage: "Those who fail to plan, are planning to fail".