"Wide Is The Gate"
"The Emerging New/Old Paradigm Shift"
DVD - 3hrs 20 minutes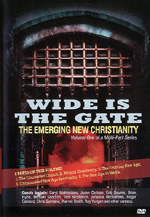 A look into the invasion of the old New Age Movement in today's Post Modern Church. Today's new brand of Christianity has a different gospel and is targeting thousands of the younger generation with a so-called hip, cool, experiential spirituality, much of which is embracing the mysticism of Roman Catholicism with its ecumenical philosophy of uniting people from all faiths to work together and bring about a new world of peace and harmony. This notion dovetails with the heart of New Age thinking and the utopian ideals of many world religions who all await their religious leaders and dreams of world domination.
The dangerous result of this new spirituality in the church is bringing about the rise of today's "Christianized" occultism. It's stretching its tentacles around the souls of unsuspecting youth, setting them up for the lie that subjective emotions of "power" and "experience" are "feelings" to be held higher than an objective walk in the Christian Faith, based in Truth found in the Pure Word of God. The Holy Bible is presented as unattainable truth: "stuffy", "dry" and "churchy"
A true "signs of the times" videos! The apostasy of the Church is here now and is taking over. Is your church threatened? Watch the trailer.
Six New DVDs from Ken Ham from his Foundations Series - Great back to school DVDs to educate our youth with a Biblical world view.
Ken Ham uses modern events as the backdrop for the most important messages of his life.
Millions of Christians have decided that the Bible is out of date. They've decided that the words of Jesus aren't always true. The Foundations—Ken Ham's signature DVD series based on 30 years of ministry—reveals the alarming state of Christianity today.
---
---------- This Week's Hot News -------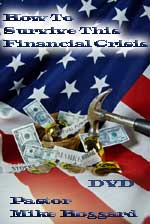 DVD
I. As Fitch Rating Service joins Moody's in not downgrading America's 'AAA' rating, fingers are suddenly pointing to Billionaire George Soros!
Did Soros financially benefit from S&P's credit downgrade?
NEWS BRIEF: "Fitch affirms U.S. rating at AAA, outlook stable",
"Fitch Ratings said on Tuesday it affirmed the United States' top-notch credit rating at AAA, giving the world's largest economy a reprieve after it was downgraded by Standard & Poor's little more than a week ago."
"Fitch said the outlook for the rating was stable."
Fitch concurred with Moody's rating service that America deserved its top notch rating, disregarding S&P's concern over the political uproar to which S&P pointed when they downgraded the rating.
Since S&P has not been joined by the other credit rating companies, the question really becomes, "why did S&P take such a huge step on her own and without any support"?
A corollary question would be: "Was S&P acting on solid ground"?
Finally, who benefited from S&P's announcement?
On that matter, let us turn to another featured news story.
NEWS BRIEF: "Did George Soros Profit from U.S. Credit Downgrade?", The New American, 15 August 2011
"Many suspect leftist billionaire George Soros (left) of having profited from Standard & Poor's recent downgrade of the U.S. credit rating. According to ETF Daily News, an "invisible trader" bet nearly $1 billion that the rating would be downgraded."
"While the identity of the 'mystery investor' remains unknown, many indicators do point to George Soros as the principal benefactor ... right about the exact same time as the $1 billion bet took place on the US credit rating downgrade, Soros made public the move to divest his management fund of outside investors, and quietly go private. This move allows him to make trades and investments without being required to notify the SEC under the new Dodd-Frank act passed in Congress last year."
"Jack Barnes of Money Morning indicates that the 'invisible' bettor had inside information on the recent debt limit talks: 'I believe what happened in a debt ceiling deal was done in Washington and leaked to a major propriety trader'."
When S&P made their ratings downgrade public, I suspected that the whole event was a contrived and well-planned action, designed to roil the markets and panic investors. Further, when Moody's refused to take similar action, I knew in my heart that S&P was acting on behalf of someone.
Now we know the Illuminati heavyweight who was given advance information about the impending S&P action: George Soros.
George Soros is as committed to the coming New World Order as any president or prime minister or banking head in the world; but, they all are interested only in making a lot of money in the meantime!
II. We have some good economic news to share with you!
NEWS BRIEF: "From the Good News Dept.: North Dakota's Economy Is Doing Just Fine, Thank You", The New American, 15 August 2011
"Finally, some good news about the economy, from an unlikely place: North Dakota. CNN Money reported that while the United States' economy grew at less than 3 percent last year, North Dakota's grew by more than 7 percent. And with national unemployment over 9 percent, in North Dakota it is just over 3 percent ..."
Upon what magic formula is North Dakota depending to achieve this good economic times? Shale Oil trapped in rock.
""North Dakota has a lot of untapped shale oil, and developing that field [has] attracted a lot of investment and a lot of employment into the state."
Last year, we reported in our newsletter that Presidents Clinton and Bush had committed government support to aid oil companies in extracting crude oil from this rock. Since this extraction process is so very expensive, the government had to promise the oil companies that they could depend upon a certain minimum price for crude oil.
In the past 20 years, you can look upon many government decisions which have just driven oil prices sky-high. What are some of these decisions?
* Putting off-limits huge tracts of land and sea to oil drilling and/or pumping, rather than opening the spigots
* Going to war against Third World -- Non-Integrating States -- whose geographical location makes investors nervous over the possibility of interrupting oil traffic
* Threatening to go to war against a key country such as Iran. This bluff began in the Summer, 2013, and is still continuing. Some analysts believe that the "Iran fear factor" has built in a 50-75 cent bulge in the price of oil at the pump.
Shale Oil extraction is underway, with quiet support from the government. Therefore, we should expect long-term prices at retail would stay with in narrow range of $3.00 per gallon of gas.
Gas pump prices are also on their way down!
NEWS BRIEF: "Gas Price Drop of 30 to 50 Cents Per Gallon Expected in Next Few Weeks", The New American, 15 August 2011
"At a time when each day seems to bring more dire news regarding the economy, Americans have one silver lining: the price at the pump is going down. According to energy experts, gas prices should fall anywhere from 30 to 50 cents per gallon over the next several weeks."
Remember one foundational premise: the Illuminati has wrenched the economy badly in order to effect the changes they desire, but they have no intention of collapsing it until the World War III which shall produce their Masonic Christ on the world scene!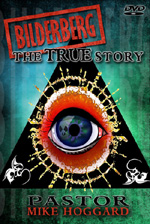 DVD
III. Finally, after 19 years of painfully slow progress toward creating a super nation in Europe, the E.U. is about to become one country.
NEWS BRIEF: "EUROPE 'ON COURSE TO BECOME ONE COUNTRY' ", By Martyn Brown, Political Correspondent, Express News, 15 August 2011
"DAVID Cameron was under mounting pressure last night to hold a referendum on EU membership amid claims that the Coalition is paving the way for full eurozone financial integration ... Many also fear that Britain will come under intense pressure to adapt its tax and regulatory policies to conform more closely with the eurozone once fiscal union is under way, even if the UK remains outside the single currency. Steve Baker, Tory MP for Wycombe, said: "It is very clear that the EU is heading at full speed towards being one country."
Of course, creating the European Union out of the countries of Western Europe and the British Isles, is part of the Club of Rome Plan to recreate all nations of the world into only 10 super nations.
Once the world is recreated into 10 super nations, then Daniel 7:7-8 is fulfilled and Antichrist is free to enter the world scene.
However, British patriotism / nationalism has proven to be a major stumbling bloc to the final E.U. super state. Thus, the Global Elite has been following a path to integration which does not require a vote from the people.
Financial integration is an excellent path to take, because Great Britain will slowly, but inexorably, be pulled into the wheels of the financial machinery!
Most British citizens will even realize what has happened until it is too late to stop it.
IV. The Protocols of the Learned Elders of Zion boldly states that their new order cannot be established until the people are thoroughly unhappy with the present old order.
This next news story shouts that this goal is very close at hand!
NEWS BRIEF: "Disapproval of Congress Hits All Time High of 84%", InfoWars, August 16, 2011
"Disapproval of Congress has hit an all time record high of 84% according to a Gallup poll released today, barely a week after pollster Pat Caddell warned that a dramatic loss of confidence in the country's leadership meant Americans were now 'pre-revolutionary'."
"Disenchantment with Congress is mirrored by President Obama's ailing approval rating, which also fell to an all time low of 40% in recent days."
"The Gallup survey dovetails with a recent Rasmussen poll which showed that just 17 per cent of Americans believe that the U.S. government has the consent of the governed, an all time low. In addition, 46 per cent of Americans think most members of Congress are corrupt, with just 29% believing otherwise."
Since the Illuminati Plan is to discourage citizens as to the foundational worth of their country, this news means that they are nearly at that point, in America at least.
You see, when Antichrist appears on the world scene, he is going to command a series of wholesale changes in government and the economy. The Illuminati is counting of a widespread belief that, "We might as well support this man, because the government and economy we have now is broken How can things get any worse?
Doc Marquis covers this plan for discouragement in this DVD, "The Protocols of Zion"!
---
New Headline News Articles
Is America In Danger of Being Taken Over By Islam?
You can ignore the three Brotherhood people in the White House, the ascendancy of Islamic culture within our public schools and in our court system.
If Satan Preached The Gospel, Could People Still Be Saved?
In today's Apostate Churches, this question has more merit than at any other time since the Resurrection of Jesus Christ.
Bad News Is Designed To Depress and Scare YOU!
Incredibly, the Plan was written almost 200 years ago to use the Mass Media (Press) as the bloody battering ram to destroy the present world order so the New World Order may be established, through "oceans of blood and tears"!
---
New Fascinating DVD's
The Watchers Have Returned!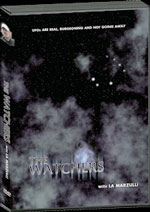 "The Watchers: UFO's Are Not Going Away"
New DVD by Dr. Marzulli - Recognized Expert On The Nephilim
Dr. LA Marzulli has produced a spectacular DVD on the UFO phenomenon, one of the most confusing and unexplained mysteries of our time. Until now. Marzulli offers his own unique perspective on the subject and how this deception plays a part in end-time prophecy. When will the world meet these alien creatures in their flying machines? Is a face to face encounter right on the horizon? Marzulli believes we are being set up for a great deception.
He answers a lot of questions on his DVD including: 1) What are those strange lights in the sky? 2) What factual proof is there of UFO's 3) Are people interacting with UFO's now? 4) Why do people feel the phenomena is benevolent? 5) Cattle Mutilations 6) Abduction Phenomena 7) Alien Implants
You will be amazed! http://www.cuttingedge.org/detail.cfm?ID=2347 Watch the interview of Dr. Marzulli or order at this link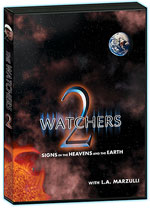 "The Watchers 2: Signs In The Heavens and the Earth"
New DVD by Dr. Marzulli - Recognized Expert On The Nephilim
Why are the nations of the world in turmoil? What is happening with all the changes in the sun and the moon? Why are birds dropping out of the air and millions of fish dying without explanation? Why are sinkholes of gigantic proportions appearing all over the Earth? What is causing increased volcanic activity in Japan, Italy and Iceland? Why are we seeing earthquakes of 7.0 or greater, seemingly on a weekly basis? And what about the UFO seen over the Temple Mount? Was that from God and his angels, or from the dark side?
Something has changed and Watchers 2 will try to investigate to see if the ancient texts are accurate. Are we entering a period where there will be an escalation in wars, earthquakes and famines, including signs in the skies and the heavens? L. A. Marzulli interviews the experts in this sequel to The Watchers.
What a marvelous quality presentation! Watch the trailer or order http://www.cuttingedge.org/detail.cfm?ID=2348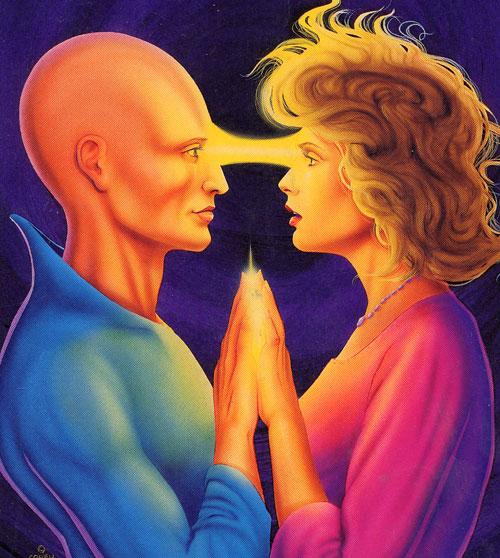 Quotable Quotes
"UFO's and Aliens are part of the New World Order. They are benevolent beings which will aid mankind in attaining the goal of becoming one humanity. They will appear at the proper time to enable mankind to make that Quantum Leap of Collective Consciousness -- when the Christ appears." (Bill Lambert, New England Director, House of Theosophy, Seminar, August 18, 1991)
"[New World Order Planners] have plans to bring about things like earthquakes, war, the Messiah, an extraterrestrial landing, and economic collapse. They might bring about all of these things just to make sure it does work...The Illuminati has all the bases converged." (New Age author, Bill Cooper, Behold A Pale Horse, p. 177)
NEW DVD - The Ancient Book of Enoch: The First Book Ever Written
by J. R. Church & Gary Stearman, of 'Prophecy In The News'
Order now
The Book of Enoch is a treasure, perhaps hidden away just for these last days. Many know of it but few know of its contents. Can this ancient text be trusted? Is it credible? In this 6-hour DVD series, J. R. Church and Gary Stearman take you on a comprehensive, cover-to-cover tour of this amazing book. You will learn about the fallen angels who entered Earth through a "stargate," located on the peak of Mt. Hermon, where they swore an oath to complete their corrupting work among men. Enoch enters a flying house and journeys to heaven, sheol and all around the world! His descriptions are absolutely breathtaking in their realism; he literally travels through time!
Although never placed in the canon of Scripture, it has long been held, by both Jews and Gentiles alike, to be an authentic and valuable work. J. R. Church was always fascinated, but frustrated, that so little credible research had been done on it. He wanted to compare the writings of Enoch to the Bible and searched in vain for a usable commentary. So he wrote his own! The results of his lengthy research and study are on these four amazingly informative DVDs. 5 hours on 4 DVDs
* Watch TV Interview on "The Ancient Book of Enoch"!
---
New Bible Study Resources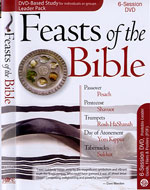 "Feasts and Holidays of the Bible"
DVD - Enriching Your Worship
Many Christians miss the importance of Biblical feasts, seeing them as merely 'Jewish holidays'; however, Scripture reveals that these Feasts of the Lord are established for all people of all time. Dr. Sam Nadler, a Jewish scholar / believer teaches that these Feasts point to Jesus Christ.
Now you can 'connect the dots', understanding the Hebrew roots of Christianity.
Topics are: 1) What are the Biblical Feasts and the Sabbath rest? 2) What is the meaning and fulfillment of Passover? 3) What is the Feast of Pentecost and what does it teach about the Christian Church? 4) The Feast of Trumpets; 5) The Day of Atonement (Yom Kippur), the scapegoat and other symbols; 6) The Feast of Tabernacle, to be fulfilled by Jesus' Second Coming.
Contains also a CD with PDF files for the leader guide, poster, flier, postcard, bulletin insert, and banners for promotion - http://cuttingedge.org/detail.cfm?ID=2345
"DVD-Four Views of the End Times"
Cutting Through Confusion Over Book of Revelation
This study cuts through the confusion of the Book of Revelation by systematically presenting the four main views of Revelation. This new six-session study presents the following views: 1) Dispensational Premillennialsim; 2) Postmillenialism; 3) Historic Premillennialism; 4)Amillennialism.
In presenting each view, this objective study includes simple definitions, explanation and discussion of supporting Scriptures, an overview on the view's popularity and a focus on what we can gain from studying Revelation from this unique perspective.
Also contains a CD - PDF files for the leader guide, poster, flier, postcard, bulletin insert, and banners for promotion - http://cuttingedge.org/detail.cfm?ID=2343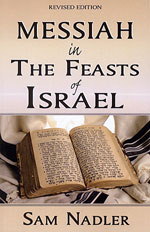 "Messiah In The Feasts of Israel"
Book by Dr. Sam Nadler, Jewish Believer In Jesus
God's Redemptive Plan is unveiled through the Feasts of Israel. Discover how God's appointed times are still relevant for our lives today and how they point to our glorious future with Jesus, the Messiah! Join Bible teacher, Dr. Sam Nadler for an in-depth and fascinating study of the Feasts of Israel that will change the way you read Scripture
Dr. Nadler is a Jewish believer in Jesus, founder of Word of Messiah Ministries 30 years ago.
236 pages - http://cuttingedge.org/detail.cfm?ID=2346

---
NEW DVD's FROM PASTOR HOGGARD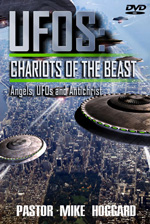 UFOs - Chariots of the Beast: Angels, UFOs and Antichrist
In this nearly two hour video, Pastor Hoggard covers nearly the entire UFO phenomenon from ancient sightings to the Phoenix lights, alien abductions, reptilian aliens, grey aliens, media presentations of the UFO movement in television and films, and much more.
Amazingly, Pastor Hoggard reveals that the entire UFO story from their source to their ultimate goal is plainly revealed in the pages of the Scriptures, including military and government complicity in the alien (fallen angel) plan to conquer the world from Adolph Hitler to Area 51.
Almost 2 hours lon
Click Here To See All of Pastor Hoggard's DVD's
Pastor Hoggard's Newest DVD's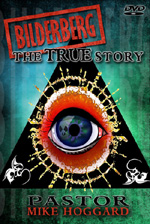 "Bilderberg: The True Story"
New DVD by Pastor Mike Hoggard
Pastor Hoggard demonstrates that Bible prophecy foretold the rise of secret society groups like the Bilderberg Group over 2,500 years ago! You will be amazed at how accurately the Bible foretold the rise of a group of men just like the Bilderberg group at the End of the Age, whose stated mission is to overthrow God and His kingdom on this earth.
Pastor Hoggard shows the true and hidden agenda behind the meeting of the Bilderbergers. Using the attendee list and the Scriptures as a guide, this video reveals that the transformation of society, total domination by the New World Order, and the establishment of the throne of King Antichrist is just around the corner.
A truly inspiring and faith-building expose'.
1 hour 17 minutes long - http://cuttingedge.org/detail.cfm?ID=2332
---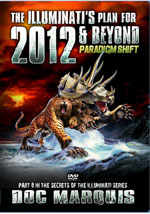 "Paradigm Shift": Is God's 'Deadly Deception' Upon Us?
Perhaps The Most Important End of the Age "Watchman on Wall" Message EVER!
See New Trailer Below!
New DVD by Doc Marquis, 2-Disc Set - Volume 2
We are praying that the conclusion will challenge Christians to get truly busy in sharing the Gospel with their unsaved loved ones and will bring the unsaved to conviction of sin so they will be saved. We demonstrate that the time is truly short!
On December 21, 2012, the world is supposed to enter into a New Age of spiritual enlightenment and awareness. This astrological chart cast for December 21, 2012, depicts the Yod – the finger of God – pointing to this new spiritual energy and spiritual healing.
For the past several thousand years, mankind has been collectively yearning for a spiritual healing of the nations, a time when wars, hatreds and divisions will miraculously give way to peace, love and unity. New Age literature abounds with this message of hope and change. Authors teach that this idyllic new "Garden of Eden" will occur only after the New Age Christ is on the world scene, leading mankind into a most peaceful New World Order.
In Volume 2, we shall examine some other cultural and spiritual expectations for 2012 and then we shall present the real point-in-history change which the Elite seem to have planned for December 21, 2012, a change known as the "Paradigm Shift". Antichrist cannot arise until and unless this paradigm shift in spiritual values has occurred. Unless God specifically stops the Illuminati, their demonic Guiding Spirits may just have this long-awaited Paradigm Shift planned for December 21, 2012. New Age adherents are looking forward to this day as enthusiastically as we Christians are looking forward to the Rapture of the Church!
3 hours long
---
New Headline News Articles
Is Your Pastor Absolutely Blind As To How Current News Is Fulfilling Bible Prophecy?
The article is for all pastors who are not aware of the schemes, powers, and devices of Satan during this most occult hour in world history!

Is Your Pastor A Member of Freemasonry?
If he is, you must either get him removed or leave that church!

Japan's Industrial Base and America's Heartland Are Under Attack, Being Devastated By Unprecedented Devastation From Tornadoes, Earthquakes And Floods
Who has declared war on us, using weather as their weapon?
Perhaps it is time to take Defense secretary William Cohen seriously when he revealed in 1997 that scientists control weather, set off volcanoes and earthquakes remotely through electromagnetic waves!
Pakistan Seems To Be Splitting From the United States, Cozying Up To China
If Pakistan resumes her traditional alliance with China, the prophecy of the "Kings of the East" in Revelation 16:12 can occur.


"Preacher Harold Camping Sets His Rapture Date of May 21, 2011"
Another false religious teacher, another false date of the Rapture, and another black mark against genuine Christians and their beloved Bible! You can mark this date on your calendar as THE one date the Rapture will NOT occur. http://www.cuttingedge.org/news/n2418.cfm
As if he did not learn his lesson, this false teacher has said he "miscalculated" and sets a new Rapture date of October 21, 2011.
---

Purchase a 1-Year Subscription, you may select 1 FREE gift
Purchase a 2-Year Subscription, you may select 2FREE gifts
Purchase a 3-Year Subscription, you may select 3 FREE gifts
Purchase a 4-Year Subscription, you may select all 4 FREE gifts
We have changed our FREE gifts available to you when you subscribe to Headline News, adding two Pastor Hoggard DVD's to the Seminar Tapes and the Radio Collection CDROM.
---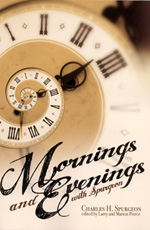 --------Concluding Inspiration ---------""So she gleaned in the field until even." Ruth 2:17
Let me learn from Ruth, the gleaner. As she went out to gather the ears of corn, so must I go forth into the fields of prayer, meditation, the ordinances, and hearing the word to gather spiritual food. The gleaner gathers her portion ear by ear; her gains are little by little: so must I be content to search for single truths, if there be no greater plenty of them. Every ear helps to make a bundle, and every gospel lesson assists in making us wise unto salvation. The gleaner keeps her eyes open: if she stumbled among the stubble in a dream, she would have no load to carry home rejoicingly at eventide. I must be watchful in religious exercises lest they become unprofitable to me; I fear I have lost much already—O that I may rightly estimate my opportunities, and glean with greater diligence. The gleaner stoops for all she finds, and so must I. High spirits criticize and object, but lowly minds glean and receive benefit. A humble heart is a great help towards profitably hearing the gospel. The engrafted soul-saving word is not received except with meekness. A stiff back makes a bad gleaner; down, master pride, thou art a vile robber, not to be endured for a moment. What the gleaner gathers she holds: if she dropped one ear to find another, the result of her day's work would be but scant; she is as careful to retain as to obtain, and so at last her gains are great. How often do I forget all that I hear; the second truth pushes the first out of my head, and so my reading and hearing end in much ado about nothing! Do I feel duly the importance of storing up the truth? A hungry belly makes the gleaner wise; if there be no corn in her hand, there will be no bread on her table; she labours under the sense of necessity, and hence her tread is nimble and her grasp is firm.
I have even a greater necessity, Lord, help me to feel it, that it may urge me onward to glean in fields which yield so plenteous a reward to diligence.
"Morning and Evening Devotions", by C.H. Spurgeon
---
"President Bush:
Evil vs Good Fruits"
Directory of all news articles
Free Radio Transcripts

Free Headline News Archives

Freemasonry

What Saith Rome

Teachings from the Catechism

Bookstore

Meet the Staff

Weather Control

School Shootings

Understanding Clinton
May Jesus Richly Bless You,
David Bay, Director
866-909-2850 Toll Free Customer Service - Order Line
803-356-2850 Customer Service - Order Line - For Out of Country Customers
803-356-2860 Fax