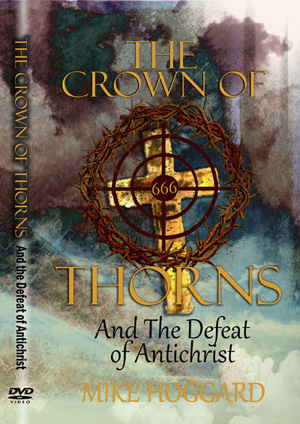 "The Crown of Thorns and the Defeat of Antichrist" - New DVD by Pastor Hoggard

The first time Pastor Hoggard ever saw the movie The Omen, he was amazed at the occult and biblical symbolism embedded in the film, including the name given for the Antichrist.
In this latest video from Michael Hoggard, he reveals the secrets behind the Masonic symbol of the acacia tree and the construction of the wilderness tabernacle, including the symbolism of the crown of thorns on the head of Jesus Christ.
This teaching reveals from the scriptures why many major denominations, ministries, well-known Christian leaders, and churches are moving rapidly toward the great falling away.
Of course, prophecy of 2 Thess 2 reveals that the Great Falling Away must occur before Antichrist can arise! This connection is so vital for people to understand. Pastor Hoggard makes it quite plain, as he is so good at doing. Order Now

---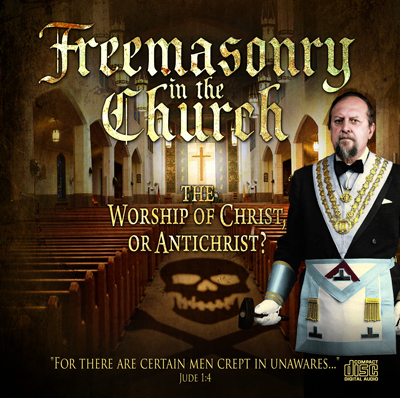 New!
"Freemasonry In The Church: Worship of Christ or Antichrist"
"I'm Lucifer!" exclaims an elderly man, "And I'm pure and virtuous, and holy!" Incredibly, this same man goes on to say that he is a Christian, and insists that Jesus Christ is his Lord. How can he be "Lucifer" and a follower of Christ? "Because I'm out helping people," he says.
Such is the declaration made by a modern Freemason, and is indicative of perhaps the greatest spiritual cancer afflicting the Church in America today. There are literally thousands of pastors, elders, deacons and regular members in churches that are involved in Masonry. But is their worship toward the Lord Jesus Christ? Or after the spirit of antichrist?
In this dynamic and powerful audio CD, documentary filmmaker Chris Pinto explores the issue of Freemasonry in the Church, and how this secret society is working to change the Gospel and undermine the Christian faith.
CD, MP 3 format, by Chris Pinto, 4 hours 21 minutes of teaching - http://www.cuttingedge.org/detail.cfm?ID=2359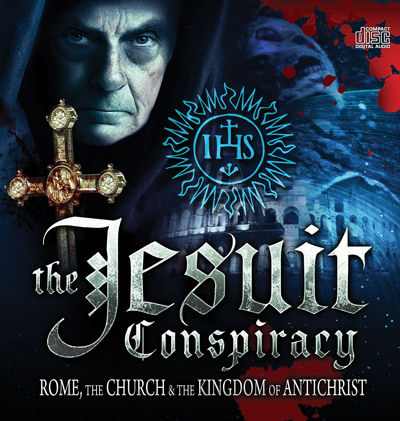 "The Jesuit Conspiracy: Rome, The Church And The Kingdom of Antichrist "
"My history of the Jesuits is not eloquently written ... If ever there was a body of men who merited eternal damnation on earth and in hell, it is this Society of Loyola." - John Adams, President of the United States

"It is my opinion that if the liberties of this country – the United States of America – are destroyed, it will be by the subtlety of the Roman Catholic Jesuit priests …" – Marquis de LaFayette, Revolutionary War hero
Discover the role of the Jesuits in the Great Inquisition, the American Civil War, Vietnam, World War II and Nazi Germany, and their working in the United States through the Ecumenical Movement, Dominionism and the New World Order.
CD, MP3 Format, by Chris Pinto - 3 hours 23 minutes of teaching - http://www.cuttingedge.org/detail.cfm?ID=2360
---
---------- This Week's Hot News -------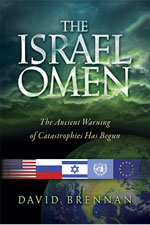 I. An IDF general warns that a regional war between Israel and her Arab neighbors grows more and more likely, especially since the Palestinians are discovered with a new, radically more powerful weapon!
Israel lies geographically within Regional Government #7 of the Club of Rome Plan; how is it going to be possible to fully form Regional Government #7 without a war to eradicate Israel?
NEWS BRIEF: "IDF general: Likelihood of regional war growing", by Yoav Zitun, YNET News, 9.05.11
"Recent revolutions in the Arab world and the deteriorating ties with Turkey are raising the likelihood of a regional war in the Middle East, IDF Home Front Command Chief, Major General Eyal Eisenberg warned Monday. 'It looks like the Arab Spring, but it can also be a radical Islamic winter', he said in a speech at the Institute for National Security Studies in Tel Aviv."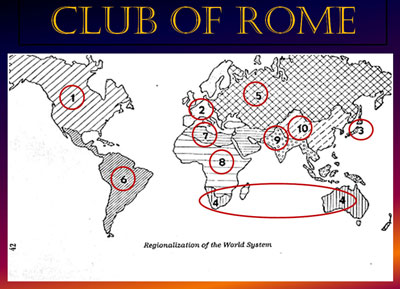 Since the beginning of the "Arab Spring" movement which was really designed to remove recalcitrant dictators within Regional Government #7 of the Club of Rome Plan (Read NEWS2436), we have been warning that, once these dictators have been overthrown, they are going to be replaced by a more radical Islamic government.
This new type of government may not resist being amalgamated into a regional government, but they are going to be strongly anti-West and anti-Israel, and may prompt that all-out regional war which is designed to trigger World War III.
Now, this IDF general seems to be sounding the very same warning! This scenario seems to be worrying this IDF Major General very much, as these next remarks indicate.
" 'This leads us to the conclusion that through a long-term process, the likelihood of an all-out war is increasingly growing', the IDF general said."
At this point, the general listed Israel's enemies one by one:
1) "Iran has not abandoned its nuclear program. The opposite it true; it continues full steam ahead', he said."
2) "In Egypt, the army is collapsing under the burden of regular security operations, and this is reflected in the loss of control in the Sinai and the turning of the border with Israel into a terror border, with the possibility that Sinai will fall under the control of an Islamic entity."
This development is far more serious to Israel's security than any nuclear weapon Iran might or might not possess. Under the peace agreement between Israel and Sadat's Egypt, the Egyptian Army would undertake to prevent any Islamic radical terrorist group from establishing a military position along Israel's border of Gaza.
Now, with Egypt under the control of the radical Egyptian Brotherhood and with Egyptian citizens assuming a more radical view of Israel, Jihadist radicals are smuggling heavy weaponry through the Sinai and bringing it right up to the border of Gaza. At this point, numerous Israeli cities have come under the gun of these radicals. And, the radicals have been firing such weaponry into Israel on a more daily basis.
3) "In Lebanon, Hezbollah is growing stronger within government arms, but it has not lost its desire to harm Israel, and the ties with Turkey aren't at their best," Major General Eisenberg added. "
Now, the Major General drops a huge bomb in this discussion.
4) "... the senior IDF official revealed that new, more lethal arms surfaced in the hands of Gaza terror groups during the latest round of fighting in the area. As result of the disturbing development, Israeli civilians were instructed to adopt greater precautions, he said."
"We discovered a new weapon, and as result of this we instructed the public to hide under two roofs, rather than only one," he said. "
I am not sure what the general meant by this statement, unless he is urging Israeli citizens to double their preparedness against this new weapon. However, it intrigues me greatly that the general aimed his remarks about dramatically increasing their preparedness to the Israeli citizen.
Shouldn't Major General Eisenberg be aiming his remarks at the Israeli Defense Force? Wouldn't the true solution lie in Israel's militaryh preparedness?
From the beginning of the Intifadas lead by Yassir Arafat (early 1980's), Jewish citizens have always been worried about the Palestinians someday getting their hands on a new weapon which might annihilate Israel. But, always, the IDF and Israeli politicians assurred their people that such a development could never, ever happen.
Is this the kind of "WMD New Weapon" which could annihilate Israel? A couple of verses stand out to me.
"AND AT that time of the end Michael shall arise, the great angelic prince who defends and has charge of your [Daniel's] people. And there shall be a time of trouble, straitness, and distress such as never was since there was a nation till that time. " (Daniel 12:1; Parallel Bible, KJV/Amplified Bible Commentary)
"And [when you, Gog, are no longer] they who dwell in the cities of Israel shall go forth and shall set on fire and burn the battle gear, the shields and the bucklers, the bows and the arrows, the handspikes or riding whips and the spears; and they shall burn them as fuel for seven years, So that My people shall take no firewood out of the field or cut down any out of the forests, for they shall make their fires of the weapons." (Ezkiel 39:9-10a; Parallel Bible, KJV/Amplified Bible Commentary)
Does this latter quote mean that, at the time Russia attacks Israel, the Jewish people are reduced to depending upon firewood for daily cooking and heat? Will Israel suffer this kind of devastation? Remember that, while God promises that Israel will not be defeated and thrown out of her land once they are restored, He never promises that the restored Israel will be immune from devastating times.
For Israel, this is the "Time of Jacob's Trouble" and the "Seven-Year Tribulation" foretold in Daniel and Revelation. I believe it highly likely that Israel will suffer much devastation, but God will keep her from being destroyed as a nation.
Pray for the peace of Jerusalem, as terrible trouble is coming.
II. Israel has lost a valuable ally, Turkey!
Now, Turkey truly is free to join the Russian-led invasion of Israel as foretold in Ezekiel 38 - 39.
NEWS BRIEF: "Turkey suspends Israel defense and trade ties", Aljazeera News, September 6, 2011
"Turkey is 'totally suspending' all trade, military and defence industry ties with Israel, the Turkish prime minister said. 'Trade ties, military ties, regarding defence industry ties, we are completely suspending them', Recep Tayyip Erdogan, said in Ankara on Tuesday."
This development is not surprising, given the reality that Prime Minister Erdogan is a radical, fundamental Muslim. When he won election in 2002, we posted an article predicting that, one day, he would maneuver Turkey away from her friendship and alliance with Israel. Please take a few moments to read this article, which we posted in November, 2002. It is NEWS1733 and is entitled, "Turkey Takes Abrupt Turn To Militant Islam In Elections just Concluded! Are We Witnessing Ezekiel 38-39 (Russian-led Invasion of Israel) Prophecy Being Fulfilled In Our Daily News?")
The slow, gradual process of separating Turkey from Israel has taken nine long years, but now we are at the point where the Turkish Prime Minister can defy the Turkish generals and sever "all trade, military and defence industry ties with Israel" -- totally.
Now, Israel has one more enemy in the region whose armed forces can be turned against her. Turkey can now join the Russian-led invasion foretold in Ezekiel 38-39!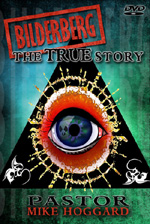 III. Libya -- also in Regional Government #7 of the Club of Rome Plan -- shows dramatic signs that the war to oust Gaddafi is almost over.
NEWS BRIEF: "Loyalists enter Niger but no sign of Qaddafi", CBS News, September 6, 2011
"Armed loyalists of Muammar Qaddafi, including his security chief, fled into neighboring Niger in multiple convoys across hundreds of miles of desert on Tuesday. Libya's former rebels — now the country's de facto rulers — claimed the convoys were a major flight by Qaddafi's most hardcore backers from his final strongholds."
If this should be true, then the fight for Libya is all but over. But, can this news be true?
"The claims could not immediately be confirmed. Information on the size of the convoys and who was in them was scarce as they made their way across the vast swath of Sahara — over 1,000 miles — between any populated areas on the two sides of the border."
Niger's officials did confirm that some Libyan officials were aboard army vehicles which pulled into the capital, Niamey.
"But as the first group of a dozen vehicles pulled into Niger's capital Niamey on Tuesday, a customs official confirmed that it included Mansour Dao, Qaddafi's security chief and a key member of his inner circle, as well as around 12 other Qaddafi regime officials. The official, Harouna Ide, told The Associated Press that other Libyan convoys had passed through Agadez, a town about halfway between Niger's border with Libya and its capital in the far southwest."
Gaddafi was not in this vehicle convoy, as news reports indicated he had taken flight to Algers.
Soon, it seems, we shall hear the announcement that Gaddafi has been officially deposed and that the new Libyan transitional government was now excercising power.
As of today, this scripted Libyan war has been going on for 6 months, 22 days. February 15 was the day this conflict began.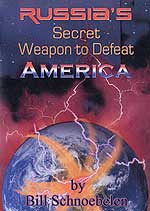 DVD
IV. As the Texas wildfires roared out of control, you must look at a map of Texas to see that these fires and these droughts are in areas which are planned to be set off limits to human activity.
This United Nations Bio-Diversity Plan is also known as "re-wilding", i.e, returning nature back to her original wild state.
NEWS BRIEF: ""No containment" of Texas wildfire", CBS News, September 6, 2011
"BASTROP, Texas - Firefighters trying to control a wind-fueled wildfire that has destroyed nearly 600 homes in Central Texas were looking for a few overnight hours of diminished winds as thousands of evacuees spent the night away from their threatened homes. There's been no significant rainfall over central Texas for a year, said CBS News correspondent Dean Reynolds, and today the consequences of that are being seen in Bastrop and other areas. "
The first indication that these droughts and the inevitable wildfires are being deliberately carried out is the words, "There's been no significant rainfall over central Texas for a year". This prolonged type of drought is unusual and can quickly add up to the "altering of climate". Remember what Defense Secretary William Cohen warned?
"Others (foreign scientists) are engaging even in an eco-type of terrorism whereby they can alter the climate, set off earthquakes, volcanoes remotely through the use of electromagnetic waves." ("COHEN ADDRESS 4/28 AT CONFERENCE ON TERRORISM', Terrorism, Weapons of Mass Destruction, and U.S. Strategy, Sam Nunn Policy Forum, April 28, 1997 University of Georgia, Athens, Georgia.)
Former NBC Weather Anchorman, Scott Stevens, published in April, 2004, that scalar electromagnetic waves were being used to control the world's weather and the Russian scientists were the controllers. This magnificient DVD, "Russia's Secret Weapon", details how scalar waves are being used to control the weather and how they threaten the United States with military capacity we cannot hope to match.
See a map of Texas from the Texas University Map Site.
Now, examine this wildfire map to the U.N. Re-wilding map of Texas - NEWS2207, you will discover that the great majority of Texas is either Red or Yellow. The red area designates land set aside from any human habitation; in other words, no humans can live there.
The yellow designates "Buffer Zones" which are going to be so highly regulated that virtually no human will ever be allowed in the zone. And, those activities which will be tolerated in the Buffer Zone are temporary, like a truck delivering supplies having to pass through. However, no human settlements will ever be allowed in the yellow buffer zone.
Therefore, rainfall has been withheld long enough now that the climate is being altered and now wildfires are running rampant.
Did you know that a 1976 United Nations treaty exists which forbids governments from using "Weather Modification Techniques" to alter the climate? Read all about this exciting news by reading NEWS1694, published in 1998.
Humans are being forced off their land by these extreme climate change measures. Little by little, the Re-wilding Map of America is taken shape. One day, a master superman -- the Antichrist -- is going to captivate the hearts and minds of citizens in every land. He will issue an edict ordering the forced change to this Re-wilding map.
No one will be able to argue or to protest.
Antichrist will point to the many natural disasters in America as "proof" that Mother Gaia is being ruined by our current Industrial Civilization. We can save our planet only be moving into certain safe areas, those areas designated by the light blue on the map.
Doubt it not. Re-wilding is the reason for these many disasters in the United States of America -- from drought, to wildfires, to hurricanes, to tornados and to flooding. Sometimes the truth is stranger than fiction!
---
New Headline News Articles
Ezekiel 38-39 Russian Led Invasion of Israel
The Demonic Overlord of Russia Will Lead The Way!
Mitt Romney Is Hiding A Secret He Does Not Want You To Know
Mitt Romney – The Man Who Plans To Become A God In This Lifetime! A guest column from Ed Decker, Founder, Saints Alive
Is America In Danger of Being Taken Over By Islam?
You can ignore the three Brotherhood people in the White House, the ascendancy of Islamic culture within our public schools and in our court system. The truth is that the Illuminati is waging annihilating war against Islam!
If Satan Preached The Gospel, Could People Still Be Saved?
In today's Apostate Churches, this question has more merit than at any other time since the Resurrection of Jesus Christ.
Bad News Is Designed To Depress and Scare YOU!
Incredibly, the Plan was written almost 200 years ago to use the Mass Media (Press) as the bloody battering ram to destroy the present world order so the New World Order may be established, through "oceans of blood and tears"!
---
Can the Universe Create Itself Out of Nothing because of The Law of Gravity ?
Can Man Create God?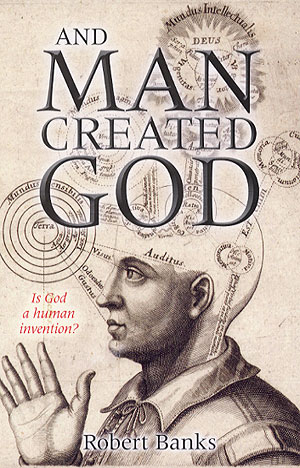 "And Man Created God: Is God A Human Invention?"
Book by Robert Banks
People throughout history have created a god to meet their own needs and circumstances. But, the REAL God of the Universe cannot be the creation of mere man's logic and mental comprehension!
This book addresses one of the oldest questions posed to religious believers: If God created everything, who created God?
This is a question originally asked in Ancient Greece and just recently resurrected by the New Atheists. Skeptics, philosophers, and theologians have been puzzled by this seeming contradiction.
Christian scholar, Robert Banks, explores the history of this objection from the earliest vocalization in the ancient world to its most famous supporters, Freud, Marx and others.
Your faith will be increased by this great book, and you will better understand how to answer people around you who believe in this theory
160 pages
Value Priced at only $13.95

http://cuttingedge.org/detail.cfm?ID=2358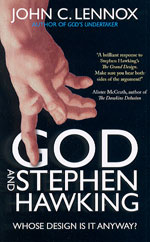 "God and Stephen Hawking: Latest Blockbuster Refuting 'The New Atheism' "
Renowned scientist, Stephen Hawking, claims to have 'banished God' in his newest book, 'The Grand Design'. Oxford Mathematician John Lennox takes a very close and critical view of Hawkings logic.
Hawkings claims that the laws of physics, and not God, created the fabulously complicated world and universe in which we live.
In lively, easy-to-understand laymans language, Lennox guides us through key points in Hawkings arguments, with clear explanations of the latest scientific and philosophical methods and theories, and proves that, far from disproving God, they make His existence a requirement!
Sir Isaac Newton commented that the existence of gravity proves the existence of Creator God; but Hawking says that because of laws like the law of gravity the universe can create 'itself out of nothing'.
A great value for only $5.99! http://cuttingedge.org/detail.cfm?ID=2357

New Fascinating DVD's
The Watchers Have Returned!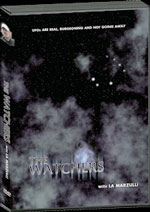 "The Watchers: UFO's Are Not Going Away"
New DVD by Dr. Marzulli - Recognized Expert On The Nephilim
Dr. LA Marzulli has produced a spectacular DVD on the UFO phenomenon, one of the most confusing and unexplained mysteries of our time. Until now. Marzulli offers his own unique perspective on the subject and how this deception plays a part in end-time prophecy. When will the world meet these alien creatures in their flying machines? Is a face to face encounter right on the horizon? Marzulli believes we are being set up for a great deception.
He answers a lot of questions on his DVD including: 1) What are those strange lights in the sky? 2) What factual proof is there of UFO's 3) Are people interacting with UFO's now? 4) Why do people feel the phenomena is benevolent? 5) Cattle Mutilations 6) Abduction Phenomena 7) Alien Implants
You will be amazed! http://www.cuttingedge.org/detail.cfm?ID=2347 Watch the interview of Dr. Marzulli or order at this link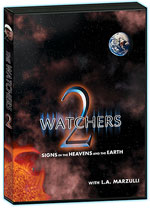 "The Watchers 2: Signs In The Heavens and the Earth"
New DVD by Dr. Marzulli - Recognized Expert On The Nephilim
Why are the nations of the world in turmoil? What is happening with all the changes in the sun and the moon? Why are birds dropping out of the air and millions of fish dying without explanation? Why are sinkholes of gigantic proportions appearing all over the Earth? What is causing increased volcanic activity in Japan, Italy and Iceland? Why are we seeing earthquakes of 7.0 or greater, seemingly on a weekly basis? And what about the UFO seen over the Temple Mount? Was that from God and his angels, or from the dark side?
Something has changed and Watchers 2 will try to investigate to see if the ancient texts are accurate. Are we entering a period where there will be an escalation in wars, earthquakes and famines, including signs in the skies and the heavens? L. A. Marzulli interviews the experts in this sequel to The Watchers.
What a marvelous quality presentation! Watch the trailer or order http://www.cuttingedge.org/detail.cfm?ID=2348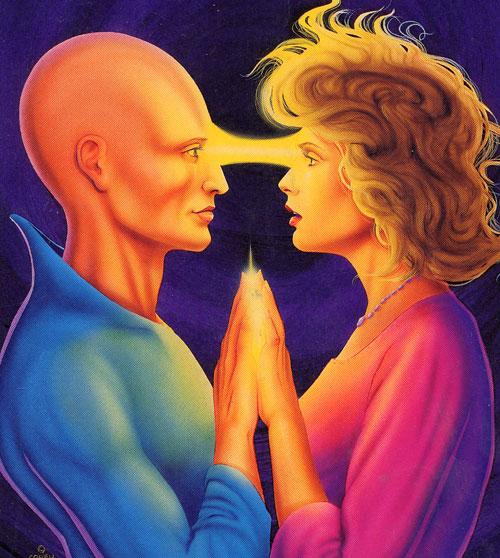 Quotable Quotes
"UFO's and Aliens are part of the New World Order. They are benevolent beings which will aid mankind in attaining the goal of becoming one humanity. They will appear at the proper time to enable mankind to make that Quantum Leap of Collective Consciousness -- when the Christ appears." (Bill Lambert, New England Director, House of Theosophy, Seminar, August 18, 1991)
"[New World Order Planners] have plans to bring about things like earthquakes, war, the Messiah, an extraterrestrial landing, and economic collapse. They might bring about all of these things just to make sure it does work...The Illuminati has all the bases converged." (New Age author, Bill Cooper, Behold A Pale Horse, p. 177
---
New Bible Study Resources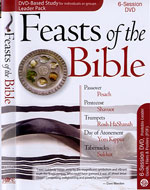 "Feasts and Holidays of the Bible"
DVD - Enriching Your Worship
Many Christians miss the importance of Biblical feasts, seeing them as merely 'Jewish holidays'; however, Scripture reveals that these Feasts of the Lord are established for all people of all time. Dr. Sam Nadler, a Jewish scholar / believer teaches that these Feasts point to Jesus Christ.
Now you can 'connect the dots', understanding the Hebrew roots of Christianity.
Topics are: 1) What are the Biblical Feasts and the Sabbath rest? 2) What is the meaning and fulfillment of Passover? 3) What is the Feast of Pentecost and what does it teach about the Christian Church? 4) The Feast of Trumpets; 5) The Day of Atonement (Yom Kippur), the scapegoat and other symbols; 6) The Feast of Tabernacle, to be fulfilled by Jesus' Second Coming.
Contains also a CD with PDF files for the leader guide, poster, flier, postcard, bulletin insert, and banners for promotion - http://cuttingedge.org/detail.cfm?ID=2345
"DVD-Four Views of the End Times"
Cutting Through Confusion Over Book of Revelation
This study cuts through the confusion of the Book of Revelation by systematically presenting the four main views of Revelation. This new six-session study presents the following views: 1) Dispensational Premillennialsim; 2) Postmillenialism; 3) Historic Premillennialism; 4)Amillennialism.
In presenting each view, this objective study includes simple definitions, explanation and discussion of supporting Scriptures, an overview on the view's popularity and a focus on what we can gain from studying Revelation from this unique perspective.
Also contains a CD - PDF files for the leader guide, poster, flier, postcard, bulletin insert, and banners for promotion - http://cuttingedge.org/detail.cfm?ID=2343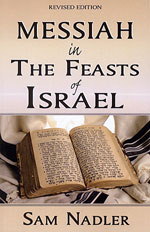 "Messiah In The Feasts of Israel"
Book by Dr. Sam Nadler, Jewish Believer In Jesus
God's Redemptive Plan is unveiled through the Feasts of Israel. Discover how God's appointed times are still relevant for our lives today and how they point to our glorious future with Jesus, the Messiah! Join Bible teacher, Dr. Sam Nadler for an in-depth and fascinating study of the Feasts of Israel that will change the way you read Scripture
Dr. Nadler is a Jewish believer in Jesus, founder of Word of Messiah Ministries 30 years ago.
236 pages - http://cuttingedge.org/detail.cfm?ID=2346

---
NEW DVD's FROM PASTOR HOGGARD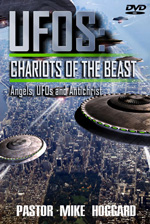 UFOs - Chariots of the Beast: Angels, UFOs and Antichrist
In this nearly two hour video, Pastor Hoggard covers nearly the entire UFO phenomenon from ancient sightings to the Phoenix lights, alien abductions, reptilian aliens, grey aliens, media presentations of the UFO movement in television and films, and much more.
Amazingly, Pastor Hoggard reveals that the entire UFO story from their source to their ultimate goal is plainly revealed in the pages of the Scriptures, including military and government complicity in the alien (fallen angel) plan to conquer the world from Adolph Hitler to Area 51.
Almost 2 hours lon
Click Here To See All of Pastor Hoggard's DVD's
Pastor Hoggard's Newest DVD's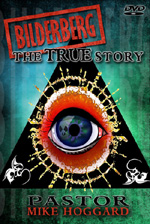 "Bilderberg: The True Story"
New DVD by Pastor Mike Hoggard
Pastor Hoggard demonstrates that Bible prophecy foretold the rise of secret society groups like the Bilderberg Group over 2,500 years ago! You will be amazed at how accurately the Bible foretold the rise of a group of men just like the Bilderberg group at the End of the Age, whose stated mission is to overthrow God and His kingdom on this earth.
Pastor Hoggard shows the true and hidden agenda behind the meeting of the Bilderbergers. Using the attendee list and the Scriptures as a guide, this video reveals that the transformation of society, total domination by the New World Order, and the establishment of the throne of King Antichrist is just around the corner.
A truly inspiring and faith-building expose'.
1 hour 17 minutes long - http://cuttingedge.org/detail.cfm?ID=2332
---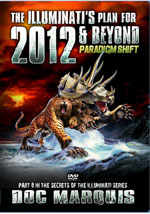 "Paradigm Shift": Is God's 'Deadly Deception' Upon Us?
Perhaps The Most Important End of the Age "Watchman on Wall" Message EVER!
See New Trailer Below!
New DVD by Doc Marquis, 2-Disc Set - Volume 2
We are praying that the conclusion will challenge Christians to get truly busy in sharing the Gospel with their unsaved loved ones and will bring the unsaved to conviction of sin so they will be saved. We demonstrate that the time is truly short!
On December 21, 2012, the world is supposed to enter into a New Age of spiritual enlightenment and awareness. This astrological chart cast for December 21, 2012, depicts the Yod – the finger of God – pointing to this new spiritual energy and spiritual healing.
For the past several thousand years, mankind has been collectively yearning for a spiritual healing of the nations, a time when wars, hatreds and divisions will miraculously give way to peace, love and unity. New Age literature abounds with this message of hope and change. Authors teach that this idyllic new "Garden of Eden" will occur only after the New Age Christ is on the world scene, leading mankind into a most peaceful New World Order.
In Volume 2, we shall examine some other cultural and spiritual expectations for 2012 and then we shall present the real point-in-history change which the Elite seem to have planned for December 21, 2012, a change known as the "Paradigm Shift". Antichrist cannot arise until and unless this paradigm shift in spiritual values has occurred. Unless God specifically stops the Illuminati, their demonic Guiding Spirits may just have this long-awaited Paradigm Shift planned for December 21, 2012. New Age adherents are looking forward to this day as enthusiastically as we Christians are looking forward to the Rapture of the Church!
3 hours long
---

Purchase a 1-Year Subscription, you may select 1 FREE gift
Purchase a 2-Year Subscription, you may select 2FREE gifts
Purchase a 3-Year Subscription, you may select 3 FREE gifts
Purchase a 4-Year Subscription, you may select all 4 FREE gifts
We have changed our FREE gifts available to you when you subscribe to Headline News, adding two Pastor Hoggard DVD's to the Seminar Tapes and the Radio Collection CDROM.
---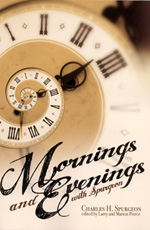 --------Concluding Inspiration ---------""So she gleaned in the field until even." Ruth 2:17
Let me learn from Ruth, the gleaner. As she went out to gather the ears of corn, so must I go forth into the fields of prayer, meditation, the ordinances, and hearing the word to gather spiritual food. The gleaner gathers her portion ear by ear; her gains are little by little: so must I be content to search for single truths, if there be no greater plenty of them. Every ear helps to make a bundle, and every gospel lesson assists in making us wise unto salvation. The gleaner keeps her eyes open: if she stumbled among the stubble in a dream, she would have no load to carry home rejoicingly at eventide. I must be watchful in religious exercises lest they become unprofitable to me; I fear I have lost much already—O that I may rightly estimate my opportunities, and glean with greater diligence. The gleaner stoops for all she finds, and so must I. High spirits criticize and object, but lowly minds glean and receive benefit. A humble heart is a great help towards profitably hearing the gospel. The engrafted soul-saving word is not received except with meekness. A stiff back makes a bad gleaner; down, master pride, thou art a vile robber, not to be endured for a moment. What the gleaner gathers she holds: if she dropped one ear to find another, the result of her day's work would be but scant; she is as careful to retain as to obtain, and so at last her gains are great. How often do I forget all that I hear; the second truth pushes the first out of my head, and so my reading and hearing end in much ado about nothing! Do I feel duly the importance of storing up the truth? A hungry belly makes the gleaner wise; if there be no corn in her hand, there will be no bread on her table; she labours under the sense of necessity, and hence her tread is nimble and her grasp is firm.
I have even a greater necessity, Lord, help me to feel it, that it may urge me onward to glean in fields which yield so plenteous a reward to diligence.
"Morning and Evening Devotions", by C.H. Spurgeon
---
"President Bush:
Evil vs Good Fruits"
Directory of all news articles
Free Radio Transcripts

Free Headline News Archives

Freemasonry

What Saith Rome

Teachings from the Catechism

Bookstore

Meet the Staff

Weather Control

School Shootings

Understanding Clinton
May Jesus Richly Bless You,
David Bay, Director
866-909-2850 Toll Free Customer Service - Order Line
803-356-2850 Customer Service - Order Line - For Out of Country Customers
803-356-2860 Fax