NEW DVD's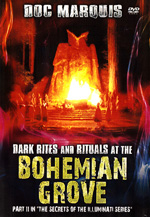 "Dark Rites And Rituals At The Bohemian Grove"
by Doc Marquis -- DVD #11 In His 'Secrets of the Illuminati' Series
"Homegrown Jihad" DVD Exposes Goal of Homegrown Terror Group
NEW "COUNTDOWN TO ETERNITY" DVD
"Countdown To Eternity: Vol 7 - Big Brother Society"
2- DVD Set, 4 Hours
---
"Countdown To Eternity DVD: One World Religion" Vol 6, by Pastor Billy Crone
HOT NEW DVD'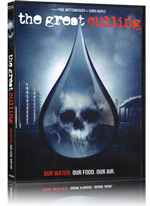 "The Great Culling" - DVD - Our Water, Our Food, Our Air
Rob Skiba
Deeper Insights Into Aliens / UFO's For the Knowledgeable Researcher
"2045 and the Quest for Immortality"
"Archon Invasion: The Return of the Nephilim", Part 1 DVD by Ron Skiba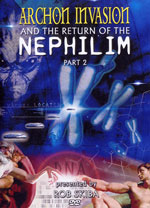 "Archon Invasion: Now And In The Future", Part 2 DVD by Ron Skiba
"Babylon Rising '322' - Tetrads and the Time of Jacob's Trouble"
"Babylon Rising DVD: And The First Shall Be Last"
---
SHOPPING
NEW DVD FROM PASTOR CRONE IN COUNTDOWN TO ETERNITY SERIES - VOLUME 8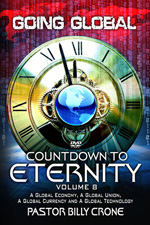 "Countdown To Eternity: Going Global"
DVD #8 In "Countdown To Eternity Series"
When Jesus warned in Matthew 24 that 'Wars and Rumors of Wars' all over the globe would be one of the major signs of the End of the Age, He certainly hit the proverbial nail on the head. Every single day we hear news stories of wars being fought and rumors of wars that may be starting soon.
We also hear of riots in cities across the globe and of bizarre public shootings. Pastor Crone show many news clips so you can be fully aware as to how pervasive this growing global calamity is becoming.
When Jesus warned in Matthew 24:24 that unprecedented deception would be an End Times characteristic, He said such deception would come from both political leaders and religious leaders. People should expect slick and convincing deception, not be surprised when they see and hear it.
Chapter Topics are: 1) Global Economy; 2) Global Union; 3) Global Currency; 4) Global Technology, Part 1; 5)Global Technology, Part 2; 6) Global Technology, Part 3;
This is a 2-DVD Set, four hours of teaching - http://www.cuttingedge.org/detail.cfm?ID=2549
Watch Dynamic Trailer, Volume 8
====================================
All Countdown DVD's Are Only $19.99, Regularly $39.99
Each DVD Is Four (4) Hours Long
Volume 1 "Modern Israel / Modern Technology" - Watch Trailer
Volume 2 "Worldwide Upheaval / Rise of Unprecedented Falsehood"
Volume 3 "False Religions, Mother Earth Worship, Food Control, UFO's Aliens "
Volume 4 "Unprecedented / Exponential Increase In Wickedness"
Volume 5 " Phony Believers, Greedy Believers, Worldly Believers, Occult
Volume 6 Believers, Dead Believers" "One World Religion",
Volume 7 "Big Brother", -- Watch Trailer
You Will Never Look At The News The Same Way Again
---------- This Week's Hot News -------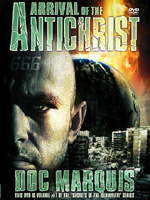 I. Russia may have achieved a breakthrough in the Syrian crisis!
She proposes that Syria surrender her chemical weapons to International control!
NEWS BRIEF: "Russia urges Syria to cede control of chemical arms to international control", Reuters News, 9/9/2013
" Russia urged Syria on Monday to put its chemical weapons under international control in the hope that this would avert U.S. military strikes over an alleged gas attack, and President Bashar al-Assad's government said it welcomed the proposal."
The average person will consider this proposal -- and Syria's quick acceptance -- as a welcome alternative to a military strike which could set the entire region aflame with all-out war. In fact, Syrian leadership sounded downright supportive of this idea, and complimented Russian leaders profusely.
" 'I state that the Syrian Arab Republic welcomes the Russian initiative, motivated by the Syrian leadership's concern for the lives of our citizens and the security of our country, and also motivated by our confidence in the wisdom of the Russian leadership, which is attempting to prevent American aggression against our people', Moualem said through an interpreter."
As it turns out, American Secretary of State John Kerry, was the one who originally stated that only a Syrian release of its entire chemical weapons inventory to International control could stop American bombs from falling. Listen:
"Kerry was asked by a reporter in London whether there was anything Assad's government could do or offer to stop a military strike. Kerry answered: 'Sure, he could turn over every single bit of his chemical weapons to the international community in the next week - turn it over, all of it without delay and allow the full and total accounting, but he isn't about to do it and it can't be done'." (Emphasis added)
Now that Russia has called Kerry's bluff, the entire scenario may be changing, by the hour.
NEWS BRIEF: "Obama Calls Russia Offer on Syria Possible 'Breakthrough' ", The New York Times, 9/9/2013
"President Obama called a proposal by Russia on Monday to avert a United States military strike on Syria over chemical weapons use 'a potentially positive development' but said he would continue to press for military action to keep the pressure up. Speaking on CNN during one of six network interviews Monday afternoon, Mr. Obama promised that his administration would 'engage with the Russians and the international community to see, can we arrive at something that is enforceable and serious'."
If Russia can pull off a Syrian surrender of her chemical weapons to the International Community, then she will greatly enhance her standing with key Arab leaders in the Middle East. The nations listed as marching with Russia against Israel at the End of the Age (Ezekiel 38-39) will be very impressed that Russia did not abandon Syria at the last moment, but, instead, aggressively pushed a diplomatic solution that saved Assad.
President Obama is seen as backing down from his original "red line".
NEWS BRIEF: "Syria strike test vote put on hold as Obama backs off 'red line'", Fox News, 9/10/2013
"President Obama will address the nation Tuesday night to discuss the ongoing crisis in Syria, with the debate in Congress over a possible military strike effectively on hold as the president backs away from the 'red line' and opens the door to a 'diplomatic track'."
One journalist thought that Russia had bailed out President Obama.
NEWS BRIEF: "Obama 'should be grateful' for face-saving chance to backpedal on Syria", Russia Today News, 9/10/2013
"President Obama should curb threats of a US military strike on Syria by joining Russia's 'face-saving' proposal for Damascus to give control of its chemical weapons to the international community, independent researcher Soraya Sepahpour-Ulrich told RT. Sepahpour-Ulrich said that Russia's proposal allows Obama and America 'to save face', given the fact that a military strike on Syria would be 'contrary to the people's will' and receive little international support. "
President Obama should most definitely seize this opportunity to back away from his threat of a military strike which might not be effective in destroying Syrian military forces, but which could unleash a "Pandora's Box" of destructive attacks from Islamic jihadist forces supporting Assad.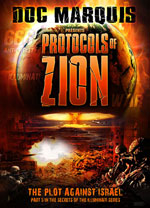 DVD
II. The old Russian chessmasters may have succeeded in ushering the United States out of the Middle East and ceding the diplomatic "center of gravity" to the Kremlin.
End of the Age prophecy sees no place for America, but does give Russia a huge leadership role (Ezekiel 38-39).
NEWS BRIEF: "Putin Didn't Save Obama, He Beat Him", by Lee Smith, The Weekly Standard, 9/10/2013
"With the Russian proposal on Syrian chemical weapons, the United States is being escorted out of the Middle East ... What's unclear is whether Obama understands that his foreign policy legacy will be to have ruined the American position in the Middle East, our patrimony of the last seven decades. If the 1979 takeover of the U.S. embassy in Tehran signaled weakness, the Russian deal screams surrender. The real surprise is that it's not Iran kicking the United States out of the region under Obama's watch, but Putin."
"By helping Obama out of a jam with Syria, Putin has made himself the senior partner to whom the White House is now beholden. Accordingly, when Putin proposes the same sort of deal with Iran, with Russia having established its bona fides as an interlocutor for Syria, Obama is almost certain to jump at it."
As we have stated before, Russia's diplomatic star must rise and America's star must descend if Bible prophecy is to be fulfilled. Time and time again, Bible scholars have been perplexed as to why America is not mentioned in End Times prophecies, especially in Ezekiel 38-39. In this prophecy, God foretells that Russia leads a consortium of allies in an all-out attack on Israel.
As the prophecy unfolds, Russia is seen as running roughshod over Israel's allies as she begins to march her powerful army into the Middle East, heading directly for Israel's borders. Marching with Russia are the following countries:
1) Persia (Iran)--from the North

2) Cush (Ethiopia)--from the South -- while the direct modern equivalent of ancient Cush is Ethiopia, other black nations from this region might also be included.

3) Put (Libya)--from the South

4) Gomer (Eastern Europe)--from the North -- probably the former Eastern European block subservient to the old U.S.S.R.

5) House of Togarmah (probably the southern Russian republics [mostly Arab] and possibly Turkey)--from the north.
These countries are keeping a close eye on Russian military and diplomatic strength, because in the past, it has not been as powerful as the United States. But, now, weak and indecisive leadership from the White House has handed Putin the opportunity to shove America out of the Middle East, replacing her with the Russian Bear.
End Times prophecy is now demonstrating how uncannily and supernatural it truly is. Only God could have seen the preciptious decline of American diplomatic power, giving Russia the opening she needs to assert herself as the only superpower who has leadership mature enough to handle that power.
Israel, beware of the Russian Bear.
American voters can sense a leadership vaccum in the White House!
NEWS BRIEF: "Flailing Obama slumps to lowest ratings of his presidency, as US voters see him as 'a weak and indecisive leader' ", by Nile Gardiner, The Telegraph (UK), 9/10/2013
"On Tuesday night President Obama will deliver one of the most important political addresses of his presidency, trying to convince a war-weary American public to support his call for military intervention in Syria ... But he faces an uphill struggle to win over public opinion, and is almost certainly heading for a heavy defeat on Capitol Hill, where opposition is mounting among Members of Congress."
"The scale of the challenge for Mr. Obama is encapsulated in a new poll released by Fox News (conducted by both Democratic and Republican pollsters), which shows the president's approval rating falling to 40 percent, the lowest level of support in his presidency (on par with December 2010). Obama's disapproval stands at 54 percent, the highest negative rating he has received since taking office."
American voters have been sensing for some time that Barack Obama is not the tough, savy leader that this once great country desperately needs. His talking tough to the Syrians, his nonsensical brandishing of our dwindling military and then his abrupt decision to go running behind Congress' skirts, have worked to convince Americans he is not a good or a strong leader.
Interestingly, Americans instinctively feel that Obama's facilations have cost this country a great deal of diplomatic clout.
"Strikingly, a large percentage of American voters believe that Obama's foreign policy has weakened America's standing in the world. 48 percent agree that the United States is less respected now than it was five years ago when George W. Bush left office. A mere 14 percent say that America is more respected today. "
One other news story caught my eye because of its tremendous potential to fulfill prophecy.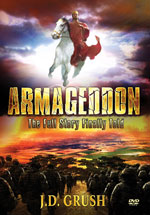 III. Syrian rebels reportedly possess chemical weapons that they can fire on Israel from Assad territory!
Israel's sharp response should alert the world that Isaiah 17:1 might be fulfilled from this crisis, after all.
NEWS BRIEF: "Syrian rebels plan chemical attack on Israel from Assad-controlled territories", Russia Today News, 9/10/2013
"A chemical attack may be launched on Israel by Syrian rebels from government-controlled territories as a 'major provocation', multiple sources told RT ... US National Security Adviser Susan Rice made a statement saying that Damascus' alleged 'use of chemical weapons against its own people' posed a threat to US national security. 'The use of chemical weapons also directly threatens our closest ally in the region, Israel', she said, speaking at the New America Foundation in Washington. "
Israeli leadership was quick to respond.
NEWS BRIEF: "FM Lieberman Warns: Assad becomes a Target if Israel is Attacked", Israel National News, 9/10/2013
"Former Israeli foreign minister Avigdor Lieberman had words of warning Tuesday for Syrian president Bashar al-Assad: Speaking to Voice of Israel public radio, Lieberman threatened: 'Assad must understand that he and the people that surround him will turn into legitimate targets, if he drags Israel into the conflict'."
The End of the Age prophecy in Isaiah 17:1 is beckoning world events like never before. Listen to this 2,700-year-old prophecy.
"The mournful, inspired prediction, a burden to be lifted up concerning Damascus, capital of Syria. Behold, Damascus will cease to be a city and will become a heap of ruins." (Isaiah 17:1; Parallel Bible, KJV/Amplified Bible Commentary)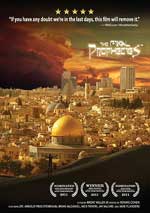 DVD
IV. Markets worldwide responded very positively to the news that missiles might not be fired at Syria after all!
"Reports that the Syrian government would relinquish its chemical weapons to the international community helped push U.S. markets higher Tuesday morning ... Syria's foreign minister Walid al-Moallem said his country would accept Russia's proposal to turn over its stockpile of chemical weapons if it would 'remove the grounds for American aggression' ... Congressional support for President Barack Obama's military strike against Syria has dwindled."
Is the President "pulling the military option off the table"?
"Military action may be permanently off the table after remarks by Secretary of State John Kerry. Speaking to reporters in London, Kerry said that '[al-Assad] could turn over every single bit of his chemical weapons to the international community in the next week. Turn it over, all of it, without delay, and allow a full and total accounting for that." The White House publicly embraced the idea hours after Kerry opened the door to a diplomatic solution, with deputy national security adviser Antony J. Blinken declaring 'We would welcome a decision and action by Syria to give up its chemical weapons'."
We can only hope that an ill-conceived American military operation is now cancelled. Syria and Russia seem determined to proceed at full speed ahead to transfer Syrian chemical weapons to International control. If Western Intelligence really wants to ensure that Syria is turning over ALL chemical weapons, they should check with Israeli Intelligence, which always seems to know where every enemy weapon is at any point in time.
Spiritual Warfare - Spiritual Healing DVD

Regularly $24.95, Only $19.79 for 2 hours of teaching

Most families have at least one member who is bound by a 'Root of Bitterness', powerfully binding them to the dark spirits of the Abyss. This person seemingly cannot find joy in any part of life, but is continually saturated with a spirit of gall.

Schnoebelen shares critically important spiritual warfare information which can begin a spiritual healing that literally sets a person free!

Lack of forgiveness and bitter-root judgments powerfully bind even a genuine believer, preventing a full spiritual recovery.

Most people understand the need for forgiveness but do not fully comprehend how roots of bitterness and anger can prevent a person from gaining full victory in Jesus Christ.

Over 2 hours long, this DVD contains spiritual warfare and deliverance information you will never get from your local pastor!

America is a nation whose soul has rejected God and is now bound up in Satan's roots of bondage and unhappiness unto death. Thank God, there is deliverance!
---

New Powerful NEW Headline News Articles

For Our Faithful Supporters

You will be shocked at the accuracy of current events compared to Egypt's devastating final prophetic judgment. (Isaiah 19)

DVD - "Return of the Nephilim" - Breaking News

New Cutting Edge Headline News Article:

These spirits are 'Walk-ins' and have arrived to "aid mankind" in achieving the necessary spiritual "Quantum Leap" for the New Age Christ to arrive. Is your neighbor, a co-worker, or a friend now a 'Walk-in"? http://www.cuttingedge.org/news/n2510.cfm

Your faithful support enables us to keep Cutting Edge free for everyone else. Our readers have always loved the indepth correct news analysis found in our "Headline News Analysis".

No wonder the Church no longer has an impact in our society! Pastors are under the heel of the IRS and they know it. No wonder no significant pastor spoke out against the many wars since 9/11.

" Major Prophetic Advance!" The exceedingly poor African nation of Nigeria is forcing its citizens to go cashless! 'Mark of the Beast' prophecy cannot be fulfilled until the economies of all nations of the world are operating without cash, including Africa

"Is The Future False Prophet Being Set In Place?"

"Mighty Babylon" is falling and her days shall not be prolonged!

The clock of death continues to tick, and soon, Iraq will be history's first "Dead Nation", a place where no person or animal can possibly live. Mighty Babylon is clearly succumbing to God's inexorable judgment -- and Skull & Bones George W. Bush drove the prophetic stake through the heart of the ancient nation of Nimrod!

Now that the wars in Iraq and Afghanistan are winding down, the West is in full invasion mode destabilizing a major part of the "Non-Functioning Gap" region of the world. The "Pentagon's New Map Strategy" is being brilliantly followed. Have you noticed? Mass Media is either clueless as to what is occurring or they are part of a worldwide coverup.


---
NEW DVD's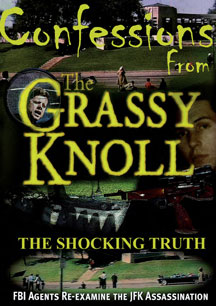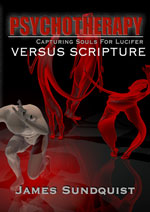 "Psychotherapy vs Scripture: Capturing Men's Souls For Lucifer"
DVD by James Sundquist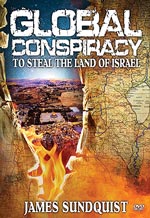 "Global Conspiracy To STEAL The Land of Israel" DVD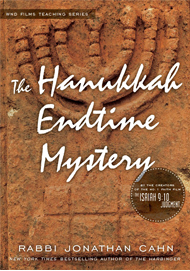 "The Hanukkah Endtime Mystery (DVD)"
by Jonathan Cahn, Author of 'Harbinger' Book
"The Masada Mystery" DVD - by Jonathan Cahn
NEW BOOKS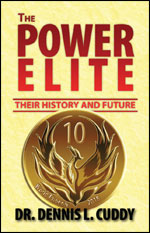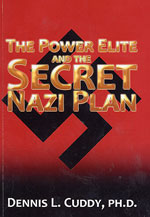 New Marzulli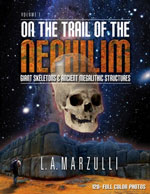 "On The Trail of the Nephilim"
New Book by L.A. Marzulli
"Watchers Returned" DVD's
L.A. Marzulli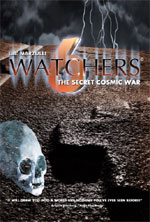 "Watchers 6 DVD: The Secret Cosmic War"
by L.A. Marzulli
"Watchers 5: Let Me In!" DVD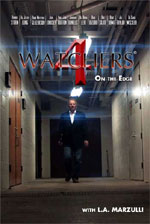 "Watchers 4: On The Edge" DVD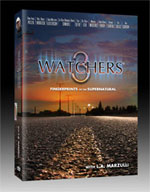 "The Watchers 3: Unseen Forces"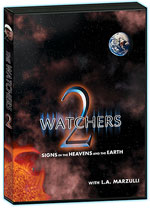 "The Watchers 2: Signs In The Heavens and the Earth" DVD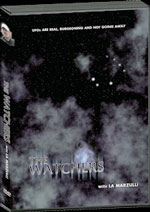 "The Watchers 1: UFO's Are Not Going Away"
---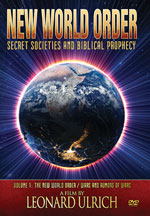 "Secret Societies and Prophetic Wars / Rumors of Wars"
by Professor Leonard Ulrich
---
Deeper Insight Into Masonry
Initiate At 1st Level Marries Baal!!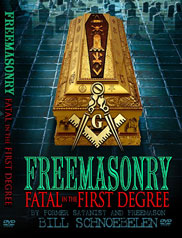 "Freemasonry: FATAL In The First Degree"
New DVD by Bill Schnoebelen, Former Mason, Satanist
2 1/2 Hours, Only $19.99
---
"Blockbuster Catholic DVD Sales Offer" - 3 DVD Combo

" 1) Which Queen of Heaven, 2) White Sepulcher Christianity, & 3) Church On Haunted Hill"
Regularly $84.97
Combo $47.97
You Save $37