---
Headline News Analysis
1. America is wealthy, at peace, but couldn't be more troubled.
NEWS BRIEF: "America is wealthy, at peace, and couldn't be more troubled", Opinion Column by by Dan Hannan, The Washington Examiner, September 24, 2018
" Hand on heart, I can't recall a time when American politics was so angry and distempered ... Your economy is growing at a rate north of four percent. Unemployment is at an 18-year low. Wages are rising, the stock exchange is strong, consumer confidence is surging. The governing party ought to be strolling to an easy victory before a pleased, prosperous and peaceable electorate.'
"But barely anyone is discussing the economy ... the country is convulsed in a kind of clan conflict, in which every totem associated with the other tribe is viciously targeted. "
"It's the culture war, stupid."
Since the Democrat presidential candidate, Hillary Clinton lost an election in which she and her advisers and her 62 million voters were smugly assured of victory. Once the initial impact of losing the election set in, the Democrats realized what a Donald Trump administration would look like. Since Trump was committed to "America First" and to a firm goal of "Make America Great Again", the Global Agenda of all politicians and globalist businessmen was in real jeopardy.
The New World Order was threatened by Trump to be cast upon the "Ash Heap of History"!
Donald Trump was the American equivalent to Great Britain's "BREXIT", or "Britain's Exit from the European Union"!
Once Hillary Clinton, Barack Obama, George Soros, and others had a chance to review their potential actions, they decided to resist Trump at all levels all the time, and on every issue. They further decided to activate all their "Sleeper Cells" within the entire Executive Branch, ordering them to quietly resist and to leak every bit of information which might be troublesome to the President.
By turning rhetorically nasty, even vulgar, they believed they could overthrow Donald Trump, either by incessant pressure or by violent demonstrations or by encouraging an undiscerning civilian population to violence.
Liberals and/or Democrats are quite willing to burn the nation down if need be, in order to reorient America back to the Global Path of the New World Order.
People are starting to ask, 'Are we headed for another Civil War?
What is literally at stake here is whether America will remain a nation built on Christian civility or whether she will turn into Pagan violence and vengeance. It a Culture War!
And, it is important, because world prophetic events are occurring so rapidly that Antichrist is literally waiting in the wings, anxious to put those pesky Christians in their place so that he might arise.
The Rapture of the Church would take care of that issue, wouldn't it?
2. A Jewish columnist notes the unique hatred of the Democrats.
NEWS BRIEF: "The Diverse Hatreds of the Democrats: Opinion column by Breaking Israel's Daniel Greenfield, September 25, 2018
"On Saturday, the Human Rights Campaign, the country's top gay rights lobby, held its 22nd annual dinner. Top speakers included Joe Biden, who bemoaned the lack of acceptance for gay people, Anne Hathaway, who shrieked, 'Let's tear this world apart and build a better one', and Obama's Attorney General, Eric Holder, who declared, "'The age of bullies and bigots is not fully behind us'."
"Holder would know. He was last seen posing with Louis Farrakhan at Aretha Franklin's funeral. The leader of the Nation of Islam is both a bigot and a bully. He also loathes gay people."
"On Friday, the day before, Rep. Maxine Waters had received the National Leadership Award from the National Newspaper Publishers Association. The NNPA is an association of black papers that includes Final Call, the paper of Farrakhan and the Nation of Islam ... "
Consider some of the avenues by which Liberal Democrat hatred is both the driving and the dividing force:
* " 'The Feminization of Black Men' which quoted Farrakhan's claims that drugs were being used to turn black men gay."
* "We now have feminization and homosexual behaviors being normalized in the Black community," another of the article's experts warned."
* "Nation of Islam minister Wesley Muhammad, whose version of the 'Pot Plot' warned that that the government and the Jews were using pot to make black men gay."
* "At the HRC dinner, Anne Hathaway denounced white and straight privilege, attacking the 'myth' that 'gayness orbits around straightness, transgender orbits around cisgender, and that all races orbit around whiteness'."
"The left killed liberalism, tolerance and coexistence. What's waiting in the wings is Farrakhan."
If this Democrat dumpster fire continues, the New World Order is dead and the entire design of the One Dollar Bill will have to be changed. You will understand the importance of this statement once you watch our DVD, "Eye of the Phoenix: Secrets of the One Dollar Bill" (pictured above).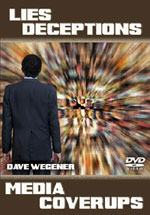 DVD
3. What happened when Christine Blasey Ford called '911' to report the rape / groping / sexual assault by Brett Kavanaugh?
NEWS BRIEF: "Christine Blasey Ford Calls 911 ", By Lloyd Billingsley, American Greatness, Sept 24, 2018
"At a police station in Maryland, a phone rings and a female officer answers."
When you drop Ford's statement into the context of a simulated '911 Call', you will realize how silly and stupid this "Tempest in a Tea Pot' truly is.
"911: Hello, 911. What is your emergency?
Ford: Hello, police? Someone just tried to rape me.
911: Tried to rape you?
Ford: Yes. Tried to rape me.
911: What's your name?
Ford: Christine.
911: What happened?
Ford: Well, the guy was really drunk.
911: OK. He was drunk.
Ford: The guy was really drunk and he tried to take my clothes off.
911: Then what happened?
Ford: I tried to scream but he put his hand over my mouth.
911: OK, then what happened?
Ford: He tried to rape me but he did not succeed.
911: So there was no actual rape?
Ford: No, but he tried, believe me. And that's a crime.
911: Ma'am, at this police station we know the laws of the state of Maryland. We know that rape is a crime.
Ford: Good, so . . .
911: Who is this drunk who tried to take off your clothes intending to rape you?
Ford: Uh, I can't really say.
911: You can't say or you don't know?
Ford: Uh, I guess I don't know who he was. Kinda. Sorry.
911: Ever see him before?
Ford: Uh. Not that I know of.
911: Any witnesses to the attempted rape?
Ford: Yes, there were two drunks in the room.
911: So the attacker had an accomplice?
Ford: Yes. Wait, there might have been three others in the room.
911: Three others? So four in all?
Ford: Yes, there were four. I think I remember that. Or maybe just two.
911: Maybe just two. Any names of any of the others?
Ford: Uh, no. I don't know any of the names. But I know they are all from an upscale prep school.
911: Do you recall the name of the school?
Ford: Uh. No I don't. But as you know there are plenty of schools like that in this area.
911: Did the attack take place in a residence?
Ford: Yes, it was a party at a private residence.
911: Had you been to a party like that before?
Ford: Uh, yes I had.
911: What is the address where this party occurred? The homeowners may have more information?
Ford: Uh, I can't say. I don't know the address. I don't know who owns the place or even where it is.
911: You don't know the location of the place you were attacked?
Ford: No, I don't. Sorry.
911: How did you get to the residence? Did a friend perhaps drive you?
Ford: Uh. I don't recall just how I got there. Kinda.
911: Were you drinking at the time?
Ford: Look, I'm not going to talk about that. I mean, I have a right to privacy, okay?
911: OK. What time did the attack take place?
Ford: Uh, I don't know.
911: How did you get home after the attack?
Ford: Uh, I'm not sure about that either.
911: But you are sure this drunk preppie tried to rape you?
Ford: Yes. I'm sure about that. He tried to take off my clothes and when I screamed he put his hand over my mouth.
911: Did you maybe grab an article of his clothing?
Ford: No I didn't.
911: No scratches or wounds of any kind?
Ford: No.
911: Did you tell anybody else? Friends? Parents? Teachers?
Ford: No, I didn't.
911: OK. Do you want to come in and file a formal police report?
Ford: Uh, no. I don't want to file a police report.
911: You realize, ma'am, that without a police report it's pretty hard for us to respond in any meaningful way?
Ford: I don't understand why. I told you the story.
911: Just so you know, if you do file a police report with false information you can be charged for that.
Ford: I can?
911: Yes, you can. It's actually a serious matter because anyone accused of a crime is presumed to be innocent.
Constitution culture meets Communist culture -- and it ain't pretty!
4. Ultra-Liberal Chelsea Handler drops a rhetorical bomb on the whole Kavanaugh allegation:
Chelsea said that "groping is not sexual assault"!
NEWS BRIEF: "Chelsea Handler defends Al Franken: Groping 'not sexual assault', The Washington Times, Aug 20, 2018
"Comedian and liberal activist Chelsea Handler came to the defense of disgraced former Sen. Al Franken on Sunday, arguing that groping does not constitute sexual assault ... Ms. Handler admitted during an interview with Buzzfeed News that she's grabbed people's genitals "many times" in photographs before and didn't think that should be considered sexual assault."
"Groping is not sexual assault"?
But, this argument is central to the attack on Brett Kavanaugh!
Liberal Democrats need to get their story straight!Q
Furthermore, Liberal Democrats are rank hypocrites when they claim the right of "due process" and "innocent until proven guilty" for the abuse claims against Keith Ellison and Al Franken!
NEWS BRIEF: "Dem. Keith Ellison Claims Accuser Fabricated Abuse Allegations: Invokes "Due Process", Brietbart News, 22 Sept 2018
"Rep. Keith Ellison (D-MN) claimed in a televised debate for Minnesota's attorney general position Friday that his accuser fabricated her domestic abuse allegations against him. The Democratic National Committee (DNC) co-chair dismissed allegations that he abused his ex-girlfriend, Karen Monahan, claiming Monahan falsified her story and that he is not sure if others would "cook up" allegations against him for political purposes."
Ellison's statement of defense sounds just exactly like that of Brett Kavanaugh, even though I know that Ellison has been guilty of Domestic Violence for a very long time, while Kavanaugh is completely innocent of the charges against him.
At least Monahan has physical proof to support her allegation.
"Monahan, who posted a tweet Wednesday with a photo of a 2017 medical document identifying Ellison as her abuser, has been dragged through the mud by the Democrat Party since she came forward in 2017 with her allegations against Ellison."

Remember, Liberals claim the right of "due process" and "innocent until proven guilty" for the abuse claims against Keith Ellison and Al Franken, Which they are denying to Brett Kavanaugh.
Furthermore, other Democrat politicians and leaders refuse to even acknowledge that Ellison is guilty, and they certainly are "not sensitive to the woman's feelings"!
NEWS BRIEF: "Feinstein, other Democrats, largely silent on abuse claims against Keith Ellison', Fox News, Sept 24, 2018
"As top Democrats speak out on sexual misconduct claims against Supreme Court nominee Judge Brett Kavanaugh, they've been largely silent on physical and verbal harassment claims against one of their own: Rep. Keith Ellison, a top Democratic National Committee (DNC) official."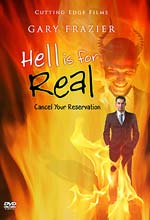 Listen to the anguish of Karen Monahan:
"Meanwhile, Ellison's ex-girlfriend, Karen Monahan, on Sunday claimed there's been a smear campaign against her to help her husband. Last week, she said many Democrats haven't believed her claims: 'I've been smeared, threatened, isolated from my own party'."
There is a word which adequately describes this totally opposite behavior -- HYPOCRISY!
Jesus dealt with rank hypocrisy when He was ministering:
* "Therefore when thou doest thine alms, do not sound a trumpet before thee, as the hypocrites do in the synagogues and in the streets..." (Matthew 6:2)
* "And when thou prayest, thou shalt not be as the hypocrites are..." (Matthew 6:5)
* "Moreover when ye fast, be not, as the hypocrites ... Verily I say unto you, They have their reward." (Matthew 6:16)
* "Thou hypocrite, first cast out the beam out of thine own eye; and then shalt thou see clearly to cast out the mote out of thy brother's eye." (Matthew 7:5)
* "Ye hypocrites, well did Esaias prophesy of you..." (Matthew 15:7)
* "O ye hypocrites ... (Matthew 16:3)
* "But Jesus perceived their wickedness ... Why tempt ye me, ye hypocrites?" (Matthew 22:18)
* "But woe unto you, scribes and Pharisees, hypocrites!" (Matthew 23:13)
* "Woe unto you, scribes and Pharisees, hypocrites! for ye devour widows' houses, and for a pretence make long prayer: therefore ye shall receive the greater damnation." (Matt 23:14)
"Woe unto you, scribes and Pharisees, hypocrites! for ye compass sea and land to make one proselyte, and when he is made, ye make him twofold more the child of hell than yourselves." (Matthew 23:15)
Jesus continued to rail against the Pharisees of His day, who sound a lot like Liberal Democrats today. Truly, as they accuse and resist and attempt to destroy without conscience, they are possessed with the fire of Hell which possessed the enemies of Jesus.
Liberals will stop at no devious tactic in order to preserve their bloody right to continue slaughtering innocent babies within the mother's womb.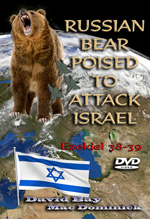 DVD
5. Russia continues to stage advanced military weapons systems and supply depots within eyesight of Israel.
NEWS BRIEF: "Did Russia Just Declare Electronic War on Israel?", Sept 25, 2018
"In the wake of one of their planes being shot down by Syrian missiles during an Israeli airstrike, Russia announced that within the next two weeks, they will be supplying Syria with the advanced S-300 missile defense system. The presence of the Russian missiles will seriously curtail Israel's ability to cope with the Iranian military presence along their northern border and raises tensions in the region several notches."
Preparations for 'Gog Magog' invasion (Ezekiel 38-39) continue, almost unnoticed by the peoples of the world.
NEWS SNIPPETS
(To Come)