---------- This Week's Hot News -------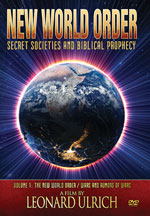 I. The Republican-controlled House of Representatives has thrown down the gauntlet to President Obama, demanding that he delay implementing ObamaCare for one year.
When the President refused, the Federal Government began a partial shutdown beginning Midnight, Monday, September 1.
NEWS BRIEF: "Congress misses deadline, sending government into partial shutdown", Fox News, October 1, 2013
"Congress blew by a midnight deadline to pass a crucial spending bill, triggering the beginning of a partial government shutdown – the first in 17 years. The failure means the gears of the federal government will start to slow down on Tuesday, though hundreds of thousands of federal workers will remain on the job. Though it's been a long time since the last one, this marks the 18th shutdown since 1977. "
Because of my "advanced" age, I have lived through every government shut-down, and I do not remember the economy being severely affected by any one of them. Usually, government workers considered "essential" continue to work, and because they bypass red tape, the government actually performs better than when all the workers are on the job!
This crisis was triggered over the implementation of ObamaCare, with Republicans in the House refusing to fund the government's operations unless President Obama agrees to delay the "Affordable Health Care Act" for one full year. There were some other minor issues, but ObamaCare is the major one.
"Lawmakers missed the deadline after being unable to resolve their stand-off over ObamaCare, despite a volley of 11th-hour counterproposals from the House. Each time, Senate Democrats refused to consider any changes to ObamaCare as part of the budget bill. House Republicans, for their part, refused to back off their demand that the budget bill include some measures to rein in the health care law – a large part of which, the so-called insurance 'exchanges', goes into effect on Tuesday."
Republicans are well aware that President Clinton successfully threw the blame for the Clinton-era government shutdown on them. As Midnight Monday approached, both sides tried to blame the other for this difficult position. Listen to the heated political rhetoric.
" 'They've lost their minds', (Democrat) Reid said of Republicans, in rejecting the latest proposal."
" 'Senate Democrats have made it perfectly clear that they'd rather shut down the federal government than accept even the most reasonable changes to ObamaCare," Senate Republican Leader Mitch McConnell countered."
"Amid the drama, President Obama said he was holding out hope that Congress would come together 'in the 11th hour'."
Republicans seem to sense that they cannot win this battle. GOP Senator John McCain simply stated that "we cannot win".
If this is the case, then this deadlock should be resolved in a matter of days. We can only wait to see how this scripted crisis will be solved.
We offer these current news articles as further proof that no one should panic at this latest created crisis in Washington, D.C.
Stocks rise after U.S. shutdown; gold, bonds slump
Why markets should PRAY for a government shutdown
The Upside to a Closed Government: Yahoo Finance
Why I'm Rooting for a Government Shutdown: You should, too - Bloomberg Financial
Stocks Pressured by Looming Shutdown: Here's Why You Shouldn't Get Spooked
II. Is this crisis designed to pass hidden legislation within the bills which will be written to "solve" the government shutdown?
Do you remember that, as Americans were enthralled / distracted by the sights and sounds of our forces capturing Saddam Hussein, President Bush quietly signed into law the heinous Patriot II Act? (NEWS1878)
NEWS BRIEF: Doomsday Rhetoric Surrounding 'Government Shut Down' Mirrors Bailout Fear mongering: Alarmist hyperbole also used to ram through 2008 financial heist ", InfoWars, September 30, 2013
"Some of the doomsday rhetoric surrounding the consequences of a government shut down sounds an awful lot like the fear mongering that was used to scare lawmakers into passing the 2008 bailout bill, which quickly turned out to be a cynical bait and switch."
Listen now to the type of alarmist rhetoric which our corrupt politicians are using today.
"If Republicans refuse to cave in, the situation will be 'as dangerous as the breakup of the Union before the Civil War'." (Democratic Senator Tom Harkin)
"... a government shutdown will shutter crucial services the American people depend on and wreak havoc with our economy." (Lindsay Siler, the issues campaign director for Barack Obama's Organizing for Action)
The truth of this matter is quite the opposite of this heated false rhetoric.
" ... the ominous 'government shut down' is nothing of the sort. It would be the 18th time it has happened since 1977. In no previous case did such circumstances lead to anything even approaching the apocalyptic hype being bandied about by Harkin and his ilk, nor did it significantly impact the economy in any way. The vast majority of government activities and services will remain fully operational whether a 'shut down' occurs or not. Crucial services will not disappear and America will not collapse into a state of anarchy."
Since this statement is true, then why are we seeing such hyperbole? What tactic did Republican Bush leaders use in October, 2008, the last time we heard such dire warnings?
"On October 2, 2008, Democratic Congressman Brad Sherman gave a stunning speech on the House floor during which he decried the fact that, "Many of us were told in private conversations that if we voted against this bill on Monday that the sky would fall, the market would drop two or three thousand points the first day, another couple of thousand the second day, and a few members were even told that there would be martial law in America if we voted no."
"... Paulson was behind the threats, brow-beating Congress into authorizing the bill in the name of the desperate need to buy out toxic debt, a proposal 'which he abandoned the day after he got the money', said Senator James Inhofe. Once he got approval for the bill by threatening that its rejection would see a total collapse of the financial system, former Goldman Sachs CEO Paulson pulled a bait and switch and injected the money directly into banks.
We must remain vigilant to try to stop any kind of secret agreement being inserted into language of a bill designed to solve this partial government shutdown. Remember the warning from CFR's David Rockefeller,
"Never let a good crisis go to waste".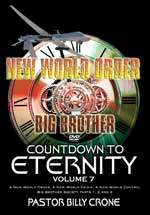 III. Will you rest assurred knowing that some parts of the Federal Government are NOT affected by this partial shutdown?
NEWS BRIEF: "From NSA Spying and VIPR Sweeps to Domestic Drones: A Round-Up of the Police State Programs NOT Affected by a Government Shutdown", by John Whitehead, Rutherford Institute, September 30, 2013
"Like clockwork, we've ticked back to the annual government shutdown scare that invariably dominates news headlines and sends stocks seesawing for a few scant weeks until, at the very last moment, the nation is miraculously pulled from the brink of disaster. It's always an entertaining show ..."
As you will quickly see, some of the parts of government doing the most damage overseas and here at home are fully funded, even during this partial shutdown. These agencies are:
1) "Police/surveillance state"
2) "Various militarized agencies"
3) "Spying programs and personnel"
"Take a look at the programs and policies that will not be affected by a government shutdown, and you'll get a clearer sense of the government's priorities."
1) "Domestic surveillance" - "Coupled with the nation's growing network of real-time surveillance cameras and facial recognition software, soon there really will be nowhere to run and nowhere to hide."
2) "NSA domestic programs" - " Government ... (NSA), with its $10.8 billion black ops annual budget, will continue to spy on every person in the United States who uses a computer or phone using programs such as PRISM and XKEYSCORE. By cracking the security of all major smartphones, including iPhone, Android, and Blackberry devices, NSA agents harvest such information as contacts, text messages, and location data. "
3) "Global spying" - "The NSA's massive surveillance network, what the Washington Post refers to as a $500 billion "espionage empire," will continue to span the globe and target every single person on the planet who uses a phone or a computer ... virtually every phone call, fax and email message sent anywhere in the world. "
4) "Roving TSA searches" - "TSA programs will continue, not only in airports but at transportation hubs around the country."
5) "VIPR Strikes" - "Under the pretext of protecting the nation's infrastructure (roads, mass transit systems, water and power supplies, telecommunications systems and so on) against criminal or terrorist attacks, VIPR task forces (comprised of federal air marshals, surface transportation security inspectors, transportation security officers, behavior detection officers and explosive detection canine teams) will continue to do random security sweeps of nexuses of transportation, including ports, railway and bus stations, airports, ferries and subways. "
6) "USA Patriot Act, NDAA. America's so-called war on terror, which it has relentlessly pursued since 9/11, has chipped away at our freedoms, unraveled our Constitution and transformed our nation into a battlefield..."
7) "Militarized police state" - "Thanks to federal grant programs allowing the Pentagon to transfer surplus military supplies and weapons to local law enforcement agencies without charge, police forces will continue to be transformed from peace officers into heavily armed extensions of the military..."
8) "SWAT team raids" -- "More than 80,000 SWAT team raids carried out every year on unsuspecting Americans for relatively routine police matters ..."
9) "Domestic drones" - "The domestic use of drones will continue unabated. As mandated by Congress, there will be 30,000 drones crisscrossing the skies of America by 2020..."
10) "Schoolhouse to Jailhouse track"
11) "Overcriminalization" - "The average American now unknowingly commits three felonies a day, thanks to this overabundance of vague laws that render otherwise innocent activity illegal."
12) "Privatized Prisons"
13) "Endless wars" - "America's expanding military empire will continue to bleed the country dry at a rate of more than $15 billion a month (or $20 million an hour). Thus, when it comes right down to it, whether or not the shutdown takes place, it will remain business as usual in terms of the government's unceasing pursuit of greater powers and control. "
The more things change, the more they stay the same. No matter how broke Washington claims to be, she will always have more than enough money to pursue her New World Order goals.
IV. VISA Card abruptly launches a huge anti-gun effort though its subsidiary, Authorize.net.
NEWS BRIEF: "Visa Goes Anti-Gun: Restricts America's Largest Gun Store From Processing Transactions", by Mac Slavo, September 27th, 2013
"The assault on the U.S. Constitution and the Second Amendment continues. This time big business is getting into the mix and they're aiming for gun stores right at the source of their revenues – their transaction processing facilities. According to Larry Hyatt, owner of the largest gun brokerage firm in the United States, Authorize.net, which is a wholly owned subsidiary of Visa USA and one of the world's largest credit card processing gateways, has terminated their relationship with the firm."
Here is the exact wording of the termination email from Authorize.net:
" Dear Hyatt Gun Shop Inc,