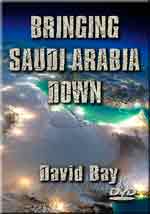 Trailer
1. Saudi Arabia abruptly caves in to Iran by agreeing to negotiate with her leaders on "Regional" issues!
NEWS BRIEF: "Crack in the Anti-Iran Front: US persuades Saudis to engage Tehran in regional deals", DEBKAfile, Sept 30, 2019
"Iran's president Hassan Rouhani disclosed on Monday, Sept. 30, that he had received 'messages from Saudi Arabia', the day after Crown Prince Muhammed (MbS) warned that war with Iran would 'collapse the global economy' by causing crude prices to spike to 'unimaginably high numbers' ... the prince noted that he 'preferred a political solution to a military one'."
How is it that Saudi Arabia is even contemplating a negotiation with her implacable enemy who has proven time and time again that they cannot be trusted. The answer, apparently, is that President Trump and Secretary of State Pompeo pushed Saudi Arabia into the arms of the Iranians!
"Riyadh was persuaded by President Donald Trump and Secretary of State Mike Pompeo to line up with Washington and abstain from a military response to Iran's cruise missile-explosive drone attack on Saudi oil facilities on Sept. 14."!
This acquiesce to blatant aggression will only fuel Iranian belief that American President Trump is all "bark and no bite", thus dramatically increasing the chances of an all-out military aggression against Israel.
Israel is thus diplomatically isolated and exposed to ever-increasing danger to her very existence.
"These initial Saudi overtures towards Iran under US auspices are ominous tidings for Israel and its diplomatic, military and intelligence strategy with regard to Iran. The anti-Iran axis set up between Washington, Riyadh and Abu Dhabi is now on the line. Its collapse would leave Israel high and dry on its own against the mortal threat posed by Iran."
Listen to the current Iranian rhetoric against Israel:
" Dramatizing the abiding threat to Israel on Monday, Iran's Al Qods chief Gen. Qassem Soleimani informed his senior commanders: 'The Islamic Republic has prepared the capability to annihilate Israel and this regime must be wiped off the world's geographic history'."
Israel is, indeed, facing the greatest threat to her existence in modern history.
Further, it does seem that contemporary Biblical scholars are correct who insist that Israel's allies have deserted her at the time of the Russian-led invasion foretold in Ezekiel 38-39. We must all pray that President Trump is guided by the Holy Spirit during this most momentous time.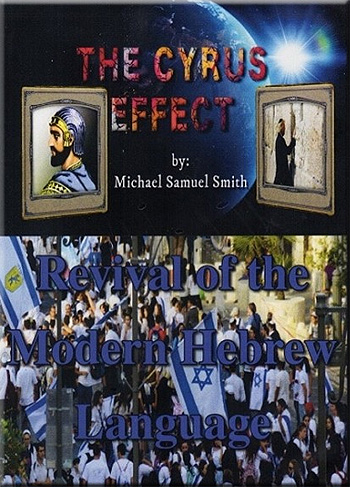 DVD
2. Is President Trump really Israel's protector, or is he going to cave to Iran once the shooting starts?
NEWS BRIEF: "Trump Sent By God To Protect Israel From Iran – US Secretary Of State", Believer's Portal, August 10, 2019
"United States Secretary of State Mike Pompeo has said it is 'possible' that President Donald Trump was sent by God to protect the Jewish nation from Iran. In an interview with the Christian Broadcasting Network during a high-profile trip to Israel, Pompeo said it was his faith that made him believe that."
Many Christians have come to believe that Donald Trump may be the human leader whom God has raised up at this time to protect Israel at this most dangerous time in her modern history. In this DVD shown above, "The Cyrus Effect", author Michael Smith builds a most impressive argument that President Trump is today's "King Cyrus"!
However, People are beginning to question Trump's resolve.
NEWS BRIEF: "Trump claims media got it wrong on Iran strike: 'I never called the strike' back", The Hill, 6/22/2019
"President Trump criticized the media on Saturday for reporting that he halted plans for a military strike on Iran, tweeting that he had merely ordered the strike to not go forward 'at this time' ... I never called the strike against Iran 'BACK', as people are incorrectly reporting, I just stopped it from going forward at this time!' Trump tweeted."
"The two nations drifted perilously close to war this week after the downing of an unmanned U.S. surveillance drone, which the U.S. said was over international waters at the time but which Iranian forces countered had crossed over the country's southern Hormozgan province. The destruction of the drone occurred in close proximity to a manned U.S. aircraft, according to the White House, which Trump said that the Iranians were wise to avoid attacking."
The visual concept that an American President ordered warplanes into the air to counter the Iranian drone destruction, only to call them back in mid-air, is very troubling. Such action / inaction causes people to believe that Trump is squeamish after all when it comes to military action.
Maybe he is just as fearful as Barack Obama proved to be.
Do you remember that President Obama warned Syrian President Assad not to use chemical weapons against his own people, saying that such action would "cross a red line" which the United States would not ignore.
Obama raised the specter of an all-out military attack on Syrian forces in retaliation.
President Assad ignored Obama's "red line" and used chemical weapons on his own people. After much hand-wringing and administrative investigative delays, President Obama did absolutely nothing.
So, the question of the hour is, will President Trump prove just as indecisive as Obama? Showing indecision toward a dictator almost always invites him to attack. If Trump proves to be an "Obama-2" when Iran's Palestinian proxy forces attack, what will deliver Israel from her overwhelming adversaries?
"And at that time shall Michael stand up, the great prince which standeth for the children of thy people: and there shall be a time of trouble, such as never was since there was a nation even to that same time: and at that time thy people shall be delivered, every one that shall be found written in the book." (Daniel 12:1, KJV)
3. The national Opioid addiction is becoming so pervasive that discerning citizens are beginning to ask:
Should the entire Congress be impeached?
NEWS BRIEF: "Opioid Drug Crisis: could the whole US Congress be impeached?", Canada Free Press, Sept 30, 2019
"Severe addiction, mental dislocation, death. Millions of people are facing the devastating effects of the pharma drugs called opioids, on the streets of America—-illegally trafficked.
* 2 MILLION OPIOID ADDICTS IN THE US.
* 300,000 DEATHS SINCE THE YEAR 2000 IN THE US.
Those are the official estimates, as of about 2 years ago. The numbers are rising."
"Where are all the opioids that are maiming and killing people coming from? Who is launching these drugs on to the streets of our nation? Three main criminal sources of US opioids: pharmaceutical companies, like Purdue, who've filled gargantuan orders they KNOW are going to traffickers; Chinese labs; and Mexican processors and smugglers."
"The rush of immigrants coming across the US southern border has diverted so many US agents, they can't possibly stem the tide of opioids being smuggled through those borders. That's just one effect of massive immigration that so-called 'liberals' don't think about. Millions of lives destroyed by the drugs are essentially being traded for open borders."
"If you're getting the idea that this is a kind of chemical warfare against the population, you're correct."
Wait a minute, I thought the United States Federal Government has been waging an all-out "War Against Drugs" for 50 years or more. I remember First Lady Nancy Reagan urging schoolchildren to "just say no" to drugs.
Are we losing the war against drugs?
"A 2016 LAW SIGNED BY OBAMA SHACKLED THE DEA (DRUG ENFORCEMENT ADMINISTRATION) IN ITS EFFORTS TO CRACK DOWN ON BIG PHARMA OPIOID TRAFFICKERS."
"That law is the Ensuring Patient Access and Effective Drug Enforcement Act of 2016, passed by Congress and signed by President Obama on 4/9/16. And that is the federal government's role in perpetuating and expanding the opioid crisis."
Buckle up your seatbelts, for the ride is going to get very rough.
"But that 2016 law raises the bar so high, the whole law-enforcement effort is hamstrung, throttled, and loaded down with legal complications. In essence, the US Congress gave drug companies a free pass.
"And no one in the Congress is admitting it or talking about it."
""The new [2016] law makes it virtually impossible for the DEA to freeze suspicious narcotic shipments from the companies, according to internal agency and Justice Department documents and an independent assessment by the DEA's chief administrative law judge ... You Congressional representatives running for the Presidency on the Democratic side, and you Republican Congressional representatives who are thinking of challenging Trump for the Presidency, and you Congressional leaders from both Parties, (and you, Trump), get back into session and repeal the murder law you passed. "
"Just take a collective breath and get back in that room and repeal the law. At least for the hour or so you'll need to do the job, prove to the majority of the American people, who believe you're incorrigible frauds, that you can do one thing once. One necessary thing once."
For once, voters need to become very aware of this manufactured crisis cooked up on Capital Hill. Then, voters can and must "Impeach Congressmen" at the ballot box!
4. Speaker Nancy Pelosi let slip her "bottom line" goal against President Trump as she launches a fake impeachment inquiry.
She is convinced that the only way to stop Trump from winning reelection in 2020 is to impeach him first.
NEWS BRIEF: "Pelosi slips into impeachment interview that endgame is to make sure Trump can't win election", BPR News, September 25, 2019
"Hours before House Speaker Nancy Pelosi delivered her statement about an impeachment inquiry of President Trump, she seemed to pull back the curtain on the true motive of Democrats ... But the true nature of the political game was exposed just a few hours before the Speaker's announcement as she spoke with Atlantic editor Jeffrey Goldberg at The Atlantic Festival."
"Goldberg asked. "Are we talking about a political calculation that impeachment process will turn President Trump into a martyr and activate his base even more?"
" 'What's more serious is that he can't win', she declared."
There you have the kernel of truth finally exposed. Democrats are trying to impeach and remove Trump from office because they know they cannot defeat him at the ballot box!
Is President Trump in danger of being convicted of impeachment? He is NOT, as long as he continues to honor the God of Abraham, Isaac, and Jacob! Listen to God's promise:
"And I will bless them that bless thee (Israel), and curse him that curseth thee ..." (Genesis 12:3, KJV)
"Blessed is the nation whose God is the Lord..." (Psalm 33:12, KJV)
But, how is this House impeachment "fake"?
NEWS BRIEF: "Nunes: 'This Is Not a Real Impeachment' ," Breitbart News, 1 Oct 2019
"On Tuesday's broadcast of the Fox News Channel's "Hannity," House Intelligence Committee Ranking Member Devin Nunes (R-CA) accused Democrats of trying to hide impeachment proceedings by keeping them in the House Intelligence Committee and stated that 'this is not a real impeachment ... This is like a faux impeachment. What they're doing is, by keeping this at the House Intelligence Committee ... the House Intelligence Committee is not a place to run impeachment hearings..."
First, Democrats and their Media allies feed us daily "Fake News", and now they are airing "fake impeachment"! These Leftists remind me of the type of "fake prophets" against which Jesus constantly railed.
"Ye hypocrites, ye can discern the face of the sky and of the earth; but how is it that ye do not discern this time?" (Luke 12:56, KJV)
However, there are numerous other reasons why this impeachment effort is totally fraudulent!
NEWS BRIEF: "9 Reasons Why Impeachment Is a Fraud", Newsmax, 2 October 2019
"Here are 9 reasons the entire effort is a fraud perpetrated upon the American people:
"No. 1: The president's remarks did not violate any law."
"No. 2: A presidential request for assistance is not an abuse of power."
"No. 3: The request for assistance was made pursuant to treaty. A 1999 treaty between the United States and Ukraine "On Mutual Legal Assistance in Criminal Matters" calls for cooperation from each country in prosecuting crimes. As a matter of fact, the Obama administration made use of that very treaty, and asked Ukraine to investigate then-Trump campaign manager Paul Manafort."
"No. 4: Democrats have no quid pro quo ... Military funding isn't mentioned once during the conversation."
"No. 5: Pelosi rushed to judgment". She announced the impeachment investigation before she received the facts,
"No. 6: The whistle-blower complaint wasn't ... a true whistle-blower complaint."
"No. 7: Trump hid nothing."
"No. 8: Pelosi says she did not want to impeach Trump, but the facts say otherwise."
"No. 9: Why not let the people decide? This may be the most compelling reason of all: With just 13 months to go until the next election, why the rush to impeachment?"
"Why not present the evidence to the people as the president has been doing and let them be the judge — in the election booth."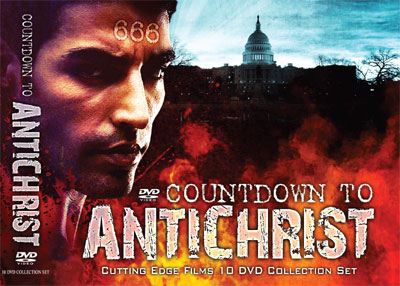 DVD
5. Shrewdly, Senator Mitch McConnell stated that he would be forced by law to convene a Senate trial should the House vote to impeach!
NEWS BRIEF: "Mitch McConnell: Senate Has 'No Choice' but to Hold Trial if House Impeaches Trump", Breitbart News, 30 Sept 2019
"Appearing Monday on CNBC's Squawk Alley, Senate Majority Leader Mitch McConnell (R-KY) said he is constitutionally bound to take up an impeachment trial in the Senate if the House passes articles to remove President Donald Trump."
"The Senate impeachment rules are very clear and the Senate would have to take up an impeachment resolution if it came over from the House."
Of course, the length of the Impeachment Trial can be extremely manipulated, drawing it out so long that it is still occurring during the time of the 2020 Elections.
Such a trial would force the issue during the 2020 Campaign, allowing Americans to see that the charges are phony, and empty.
This charade is the reason a California representative issued a "double-dog dare" to Democrats to "please vote to impeach"!