---
Headline News Analysis
Global Elite Plan: Reorganize World Into 10 States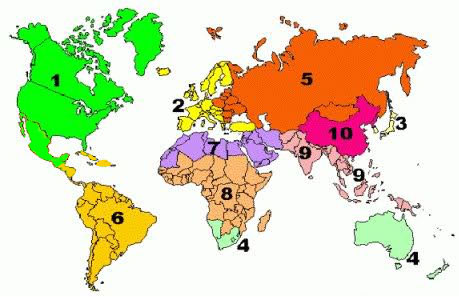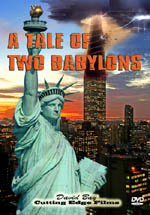 1. A major End Times' Prophecy just lurched forward!
President Trump concluded negotiations with Canada and Mexico to re-create NAFTA, which is renamed "USMCA"!
NEWS BRIEF: "Great Again! Trump delivers on MAJOR campaign promise with new NAFTA deal", The National Sentinel, October 1, 2018
"The Trump administration announced on Sunday that it has negotiated a new North American Free Trade Agreement with Mexico and Canada, delivering on a major campaign pledge just ahead of the midterms. The new deal is called the U.S.-Mexico-Canada Agreement (USMCA), and it is a major win for POTUS Donald Trump who campaigned on fixing 'horrible trade deals' that he (and millions of Americans) rightfully see as one-sided and detrimental to the U.S."
Notice that the emphasis in this portion of this news story is economic. No thought is given at all that this economic free trade agreement creates a new supernation according to a plan of the Global Elite -- as pictured above.
In other words, the Elite plans to reorganize all nations of the entire world into 10 economic superstates.
And, then, once this economic superstate reorganization has occurred, these 10 economic regions will be transformed into POLITICAL nations. Thus, the " U.S.-Mexico-Canada Agreement (USMCA)" may be originally established as an economic superpower, but will one day be changed into a political nation, with one capital, one currency, one President/Prime Minister, and one Judicial System.
In other words, each of the three nations comprising this USMCA will surrender their national sovereignty to the new regional government.
Supernation #1 only has Congressional approval to be formally established, contributing mightily to Daniel 7:7-8 and Rev 17: 12-17 being fulfilled.
"Now all that's left is getting an often recalcitrant Congress to fall in line; lawmakers have to approve the new agreement before it becomes enshrined in law as a treaty.The Trump administration already formally notified Congress at the end of August of its plans to sign a new pact and faced a deadline of the end of September to provide a draft of the agreement. U.S. Trade Representative Robert Lighthizer said in late August.
Consider the ancient Biblical prophecy which this global plan will fulfill:
"And the ten horns which thou sawest are ten kings, which have received no kingdom as yet; but receive power as kings one hour with the beast." (Revelation 17:12, KJV)
"After this I saw in the night visions, and behold a fourth beast, dreadful and terrible, and strong exceedingly; and it had great iron teeth: it devoured and brake in pieces, and stamped the residue with the feet of it: and it was diverse from all the beasts that were before it; and it had ten horns." (Daniel 7:7, KJV)
Leaders are already lining up to praise this new economic agreement.
" 'It's a great win for the president and a validation for his strategy in the area of international trade', said a senior administration official... 'It's a good day for Canada'', Prime Minister Justin Trudeau said as he left his office late Sunday night ... a date that would also satisfy Mexico, which is eager to have current President Enrique Peña Nieto sign the deal before his successor takes over Dec. 1."
But, how can the President overcome the numbers of #NeverTrump Democrat senators to confirm this Treaty?
"The only way this doesn't get passed is if Democrats win back the House in November — which, despite their claims, is not a certainty at all."
I agree: Trump must defeat enough of them in the MidTerm Election, and that brings us to our next subject: "Does the White House want the nomination of Kavanaugh to succeed or to fail"?
NEWS BRIEF: "Graham: Trump should re-nominate Kavanaugh if his nomination fails", The Hill, October 2, 2018
"Sen. Lindsey Graham (R-S.C.) on Monday said President Trump should re-nominate Brett Kavanaugh to the Supreme Court if his nomination fails in the Senate in the wake of multiple sexual assault allegations brought against him. 'Here's what I would tell the president: I would appeal the verdict of the Senate to the ballot box', Graham said during an appearance on 'Hannity' on Monday night."
In other words, Senator Graham is urging the President to use the Kavanaugh failed nomination as a major campaign issue, should the Democrats and RINO Republicans defeat his nomination in the Senate.
"I would re-nominate him and I would take this case to the American people and I'd ask voters in Indiana, in Missouri, in North Dakota and other places where Trump won - saying who he would nominate if he got to be president – and see if the voters want to appeal the verdict of their senator."
" 'I would appeal the case to the American people', Graham said."
Already, signs abound that the Republican / Conservative voters are getting fed up with the obvious lying and character assassination tactics being employed by the Democrats in their effort to defeat Brett Kavanaugh. After all, everyone should know that if our Constitutional guarantee of "innocent until proven guilty" is destroyed, then any allegation against anyone will equal "guilt".
What if the victim of a liar is your husband, your Mom/Dad, or children?
What if the victim of a lying allegation is YOU, the voter?
Consider this possible conclusion:
FACT: The only way in which President Trump can persuade 67 Senators to vote to end America's national sovereignty is to successfully elect more sympathetic Senators in this Mid-Term election.
The most successful single issue against Democrats may be voter anger over the methods employed by them to try to defeat Kavanaugh's nomination.
Therefore, might President Trump actually want Kavanaugh's nomination to initially fail?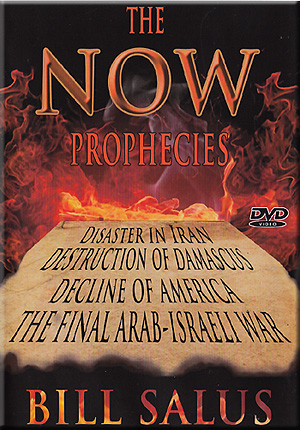 DVD
2. Might the Kavanaugh chaos mete out doom and gloom for the Democrats in the MidTerms?
NEWS BRIEF: "A Kavanaugh defeat could be bad news for Democrats", Patriots 4 Truth.com, October 1, 2018
"Defeating the confirmation of Judge Brett Kavanaugh is the latest battle being carried out by those collectively known as the #NeverTrump Resistance Movement. Twice they have stopped team Kavanaugh within inches of the goal line."
" The first time was with a carefully choreographed series of accusations of sexual misconduct – each more sensational and less credible that the previous.
"The second time was on the eve of the Judiciary Committee vote to send the Kavanaugh nomination on to the Senate. With the help of retiring Republican and occasional renegade Senator Jeff Flake, of Arizona, the full Senate vote has been postponed pending a brief FBI investigation of the accusations of Christine Blasey Ford."
"Senate Republicans remain optimistic that when the dirty dust has settled, Kavanaugh will be heading to the Supreme Court a few days late from the traditional October 1st opening day. But what if the left is successful and the Kavanaugh vote is a couple short of victory? What then?"
"The prevailing wisdom is that it will be a great day for the Democrats and their hardcore left-wing base. Their friends in the news media will hype their success as the greatest victory since V-J Day officially ended World War II."
"It may be a Pyrrhic Victory, however."
I can think of nothing that would energize that coalition of Republicans, populists and freedom loving conservatives that put Trump in the Oval Office more than having a Supreme Court seat hanging in the balance on Election Day. "
"It is entirely conceivable that by defeating Kavanaugh, the Democrats may suffer actual losses in the Senate and see that much talked about blue wave ebb out to sea. Though hypothetical, the aforementioned scenario is not impossibility. Democrats should be careful what they wish for."
Remember, President Trump needs the support of 66 Senators to ratify this new USMCA agreement. There is undoubtedly no issue burning so hot to overthrow so many "NeverTrump" senators than a failed Kavanaugh nomination!
3. The Democrat mantra that "we must believe all women" is coming home to roost as women victims of Democrat leaders are coming forth, and demanding to be believed.
NEWS BRIEF: " 'I Stand In Solidarity': Karen Monahan Tosses Support Behind Juanita Broaddrick", The Daily Caller, 9/30/2018
"A woman accusing Minnesota Democratic Rep. Keith Ellison of assaulting her when the two were in a relationship has come out in support of Juanita Broaddrick, who accused former President Bill Clinton of assault in the 1990s. Karen Monahan, an activist who claims the Democrat assaulted her during a years-long relationship, tweeted support Sunday morning after Broaddrick demanded an "immediate FBI investigation against @keithellison for his assaults."
Monahan then recounts the treatment she has received from the same Liberal Democrats who today are screaming the mantra, "a woman must be believed" -- even if that sentiment is clearly riddled with lies from the female accuser.
"Ellison, the deputy chair of the Democratic National Committee and nominee for Minnesota attorney general, has repeatedly denied the accusations..."
Just like Kavanaugh's denials, Democrat Ellison denies the woman's allegations.
"Broaddrick, meanwhile, has been making the rounds in the media as she continues to harangue Democrats she believes are using the so-called MeToo Movement as a political weapon to harm Republicans. 'Ellison is leading the Democratic party right now," she told The Daily Caller in a Sept. 27 interview. 'He should be kicked out of office. Karen Monahan has 10 times the evidence that Dr. Ford does. Where is her hearing?' "
That is a very good question, Juanita!
And, this question is exposing a lot of hypocritical politicians like Keith Ellison to the scorn of the voter once November rolls around. "Remember in November"!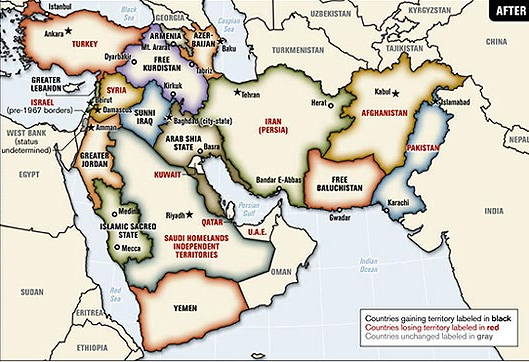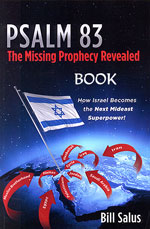 4. President Trump is suddenly throwing American diplomatic power behind the establishment of "Free Kurdistan"!
NEWS BRIEF: "Mr. Kurd: Trump's Kurdish Comments Greeted With Pride", The Jerusalem Post, Sept 28, 2018
"US President Donald Trump ignited a Twitter storm Wednesday after calling a Kurdish journalist 'Mr. Kurd' at a news conference following the United Nations General Assembly meeting. Rahim Rashidi, the journalist, said afterward he was 'very proud' and thanks Trump for 'recognizing Kurdistan's contribution in the fight against ISIS'."
"Trump said that 'we defeated ISIS... with a lot of support from the Kurds'. He said Kurds were great fighters and 'great people' and said that the US administration was discussing what to do next ... 'We are trying to help them a lot', Trump said. 'It is their territory. They fought with us, they died with us, tens of thousands of Kurds died fighting ISIS. They died for us and with us and for themselves. They are great people, and we don't forget. I don't forget. I don't forget'."
President Bush's 2007 Middle East Map is suddenly taking hold!
Please look closely at this map, depicted above. This is THE map which is causing such weird behavior on the part of our former allies and our bitter enemies in the Middle East. This map is also undoubtedly going to provide the spark which shall explode the entire world into a regional war and quite possibly, into World War III.
As you can see, this map depicts Iraq being split into three distinct nations:
a) "Free Kurdistan" in northern Iraq
b) Sunni Iraq in the south-western sector
c) Shia or Shi'ite Iraq in the south-eastern sector, with Basra as the capital
Obviously, for the Kurds to receive this new country -- Free Kurdistan -- both Turkey and Iran are going to have to relinquish significant territory! Turkey will be forced to give up some land on her Eastern border with Iraq, while Iran will have to forfeit some of her land on her Western border with Iraq. In this past year, since this map was made public, Turkey's pro-American, pro-Western military has undergone a great transformation. These generals have been pro-American since World War II.
And, yet, in the past year, Turkish and Iranian leaders have been communicating regularly and have even gotten together on occasion. Events in northern Iraq have demonstrated that these leaders have evidently been drawing up a joint plan by which they are going to prevent the Kurds from gaining their own country.
When this region goes up in the flames of all-out conflagration, will the driving force behind it all be this map, and the arrogant Illuminati/American attitude behind it? I believe so. Truly, the world is spinning out of control, just as the Illuminati wants it to, so they can destroy nations, annihilate peoples and religions, thus preparing the way for the appearance of their Masonic Christ (Antichrist).
NEWS SNIPPETS
NEWS BRIEF: "The FBI Could Finally Pull The Covers Back On Uranium One Deal", Red State News, October 2, 2018
"... Donald Trump could order the FBI's 37 secret pages on the deal to be declassified as part of a trove of documents related to Russia ... Rosatom's main executive in the United States, Vadim Mikerin, orchestrated a racketeering plot involving kickbacks, bribes and extortion that corrupted the main uranium trucking company in the United States ... either the [Obama-led Committee on Foreign Investment in the United States, who approved the Uranium One sale] CFIUS process was corrupted or broken, or the FBI dropped the ball."
"... the public may finally know the truth about exactly who in the federal government had intimate enough dealings with Russia to look their other way to secure a deal."
NEWS BRIEF: "The Creeping Death Of The Second Amendment", Liberty Nation, October 1, 2018
"The Second Amendment is slowly dying, and California just took another shot at it ... As states, municipalities, and even companies enact laws and policies that further restrict who can own what guns, when and where, what was to be an uninfringeable right is suffering a death by 1,000 cuts."
"... For all those between 18 and 20, it may as well be a complete repeal of the Second Amendment."
NEWS BRIEF: "Iran launches 'DEATH TO AMERICA' Missiles in a Nighttime Strike: Sparking World War III Fears", Neon Nettle News, 1st October 2018
"Iran has launched a barrage of missiles with the inscription 'Death To America' written on the fuselage ... The Islamic Republic began targeting US-backed militants in Syria, announcing 'punishment on its enemies' for their 'wickedness'.The new display of disdain for America by the troubled nation sparked more World War 3 fears."