Popular New Bookstore Items!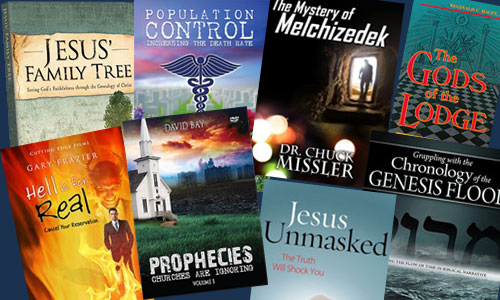 Our current New Items have proven to be very popular! Most are on sale and all are instock. Give your loved ones a spiritual gift aimed at informing them at this unique 'End of the Age'.
---

HOT NEWS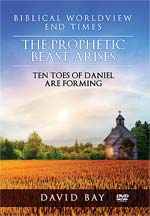 I. India is trying to join ASEAN (Supernation #9)!
As you can see from the world map -- below -- depicting how the Elite plans to divide the world into the prophetic 10 Supernations, you will realize that both India and Pakistan are planning to be part of ASEAN.
NEWS BRIEF: "India, ASEAN can be 'great partners': PM Modi", The Hindu News, November 12, 2014
"Asserting that there are 'no irritants' in the India-ASEAN relationship, Prime Minister Narendra Modi on Wednesday told ASEAN leaders that a new era of economic development, industrialisation and trade has begun in India and they can be 'great partners' for each other."
"As India seeks to deepen its engagement with the 10-nation bloc of small and medium economies, Modi said both India and the Association of Southeast Asian Nations (ASEAN) are keen to enhance their cooperation in advancing balance, peace and stability in the region."
Prime Minister Modi then used key buzzwords, "comprehensive strategic partnership" in describing the close relationship he wants to establish with the 10 ASEAN nations. In fact, when India joins ASEAN, her economy alone will dwarf ASEAN. As matters stand right now, ASEAN economy is seventh largest in the world, at $3.7 Trillion. However, India's economy is $7.3 Trillion. Therefore, India would virtually triple the ASEAN economic Gross National Product.
Now, let us examine this all-important map of the world created in 1972 by the Global Elite, demonstrating how they planned to reorganize the world into the prophetic 10 Supernations as foretold 2,600 years ago in Daniel 2 and 7:7-8.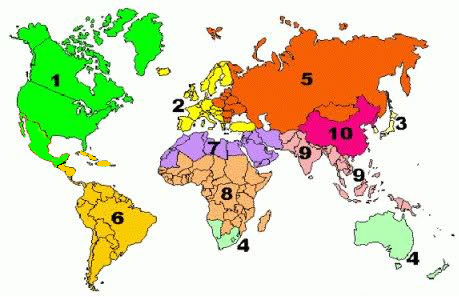 India today is actively and aggressively pursuing membership within ASEAN.
Pakistan is also supposed to be a part of this Supernation #9, but she will probably have to end her perennial conflict with India before she will be allowed to join ASEAN.
This news is exciting, because it demonstrates how aggressively nations of the world are working to create this Global 10-Nation Realignment on the ground.
Look up, for our Redemption draweth nigh!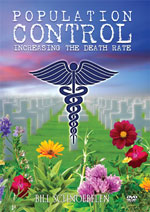 DVD Set
II. Is it possible that the "Affordable Health Care Act" -- ObamaCare -- could simply collapse?
One author clearly believes this will occur.
NEWS BRIEF: "Why Obamacare risks falling into a 'death spiral' , The Washington Post, November 10, 2014
"So it turns out there is an Obamacare death panel after all. "
This author is NOT speaking of the medical "advisory panel" required by ObamaCare, but rather, the Supreme Court of the United States! How can this be?
"It has nine members and it operates out of a marble building directly across the street from the Capitol. When the Supreme Court on Friday announced that it would take up another challenge to the Affordable Care Act in March, it delivered the threat of two mortal blows to the signature achievement of the Obama presidency. "
Since President Franklin Roosevelt saw much of his "New Deal" program gutted by the Supreme Court, the Elite has taken great care to select only men and women for the High Court who are completely sold out to the plan of the New World Order. Therefore, I will have to see the Court deliver a mortal blow against ObamaCare before I will believe it!
What are these two "mortal blows" which the High Court may deliver against ObamaCare?
1) "... the justices, who narrowly spared the law in 2012, will in June come out with a new ruling that would dismantle the law on different grounds ... the very act of taking up the challenge to the law will itself undermine the law ... The justices announced their decision just a week before the open-enrollment period for 2015 begins — and the looming possibility that the high court will strike down the law will probably deter those who are considering signing up for its coverage."
2) "... the justices could strike down 'the heart of the transfer program' that is the underpinning of Obamacare and would 'accelerate the process' toward the program's demise."
"Even the Center for American Progress blog, Think Progress, explained how, under an adverse ruling, premiums would soar, millions would lose coverage, and 'Obamacare will face a death spiral'."
Many experienced observers have long noted that this Socialist Health Care Program is so huge and so expensive and so unwieldy, that it might collapse over a period of time.
"Rest In Peace" ObamaCare!
---
Unique Biblical Worldview DVD's
"America: End Times Destruction Foretold"
New DVD by David Bay, Director, Cutting Edge Ministries
Only $14.99 -- Watch Dynamic Trailer
One prophecy dramatically informs us that America, specifically, will be in some degree of financial prosperity until God annihilates her in judgment, with fire, in one hour. That inspired prognostication from God is found in Revelation 18, so let us turn our attention to this most important prophecy, maybe one of the most important predictions of our End of the Age time period.
America may be the Economic Babylon of Revelation 18, as she is certainly symbolic of the widespread system of Anti-God evil that the Bible says is inherent in any Babylonian system.
Revelation 18 describes destruction by fire--God's fire--of "Babylon the Great"
You will never look at news the same way again!
One Hour -- http://www.cuttingedge.org/detail.cfm?ID=2653
---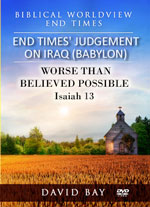 "End Times' Judgment On Iraq (Babylon) Worse Than Believed Possible - Isaiah 13"
Iraq -- Ancient Babylon -- is nearing the End Times' final annihilating judgment just as God foretold 2,700 years ago.
The clock of death continues to tick, and soon, Iraq will be history's first 'Dead Nation', a place where no person or animal can possibly live. Mighty Babylon is clearly succumbing to God's inexorable judgment -- and Skull & Bones George Bush drove the prophetic stake through the heart of the ancient nation of Nimrod! http://www.cuttingedge.org/detail.cfm?ID=2641
---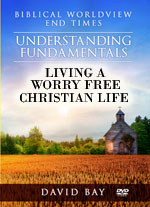 New "Biblical Worldview" Teaching DVD Series
by Cutting Edge Director David Bay
"Living A Worry-Free Christian Life"
How is a Christian to live during these evil End Times? Most Christians are in some degree of depression because our values are constantly under cultural and moral attack, and because times are hard economically, with wars raging on all continents save one, with hatred and anger raging on the Daily News. How does one live a 'Worry Free Life'?
We must live our lives in strict adherence to Biblical teachings. For Example: 1) How can we begin practicing this kind of joyful day-by-day living? We start to 'cast and release'. Psalm 55:22 "Cast thy burden upon the LORD, and he shall sustain thee: he shall never suffer the righteous to be moved."
'Cast and release' * Examples in daily living
* Notice from the IRS
* Mechanical difficulty with the car
* Distressing call from a loved one
* Distressing news from your job
* Unexpected bill & you don't have the money
The Psalmist understood this 'cast and release' principle as a means to lift his spirits during hard times. "Why art thou cast down, O my soul? and why art thou disquieted within me? hope thou in God: for I shall yet praise him, who is the health of my countenance, and my God." (Ps 43:11)
Peter understood this principle of releasing the weight of our troubles. 1 Peter 5:7, "Casting the whole of your care, all your anxieties, all your worries, all your concerns, once and for all on Him, for He cares for you affectionately, and cares about you watchfully."
This "worry-free life" brings us that most important state in which we can rest:
Heart Peace
Run Time is 1 hour Order now
---
Actual World War II Propaganda Footage!
"Why We Fight"
4-DVD Collectors Edition Set - by Frank Capra, Biblical Worldview
An incredible overview of the events leading up to America's involvement of WWII. Master Filmmaker, Frank Capra, was commissioned by the US Army to produce this documentary series to show the soldiers what they were fighting for, and what evils they were fighting against. This video adds a new dimension to the study of history, a dimension that books and photos cannot match. http://www.cuttingedge.org/detail.cfm?ID=2644
Regularly $39.99, Now Only $9.99 -- While supplies last
---
---
Your faithful support enables us to keep Cutting Edge free for everyone else. Our readers have always loved the indepth correct news analysis found in our "Headline News Analysis".
If you want only to make a donation rather than subscribe to Headline News, simply click on the 'Donation Button' shown to the left and complete the simple form.

---