Hypocrites!! The women of President Clinton's day were just as credible, but that predator stayed in office!
Gennifer Flowers, to Paula Jones, to Monica Lewinsky and others repeatedly sought through the Media and the courts to bring their sexual predator to justice. Their claims contained far more detail than the women accusing Judge Moore.
Yet, Bill Clinton was exonerated because he was supported by both Democrat and R.I.N.O. Republicans in Congress. Listen as a R.I.N.O. Republican from Alaska, Ted Stevens, starkly state the reason Clinton was going to be found "Not Guilty" by the Senate.
"Henry, I don't care if you prove he raped a woman and then stood up and shot her dead -- you're not going to get sixty-seven votes [to impeach]." [Read NEWS1439 entitled "The Invisible One-Party System In America" for full details]
Senator Steven's remark represents the genuine heart of R.I.N.O. Republicans and Liberal Democrats. We are faced with the nearly incomprehensible situation in America where a person can be tried and declared guilty in the public media! Without actual proof that will stand up in the court of law.
America is doomed. God's judgment is not far away.
BREAKING NEWS!
Some honest reporters suddenly began beseiging Liberal pundits who were attacking Moore so vehemently, even though doing so meant taking these women's unsubstantiated claims at face value. They began demanding why these same Liberals were denouncing Bill Clinton's sexual victims when they came out, with Bill's attacks on them. The answer, from the New York Times, is incomprehensible to anyone with a brain.
Listen:
NEWS BRIEF: "NYT Columnist Twists Logic: We Should 'Believe' Women, But Only If Liberals Tell Us To", by Rachel Stoltzfoos, Managing Editor, The Daily Caller News, 11/13/2017
"We should only believe accusations of rape vetted by qualified liberals. So goes Michelle Goldberg's patently absurd logic in a recent column for The New York Times. To get there, she's forced to dismiss a dominant liberal dogma: the 'absolute' that every woman deserves to be believed. Her very next step institutes a new dogma: only women who liberals believe deserve unqualified belief."
What Goldberg is saying is that no one in the public arena has enough brains to think clearly for themselves, so they should believe only the properly vetted Liberal! Not only is this line of thinking plainly stupid, it will only serve to drive voters further away from the Democrat and the Liberal Republican voter.
This logic is Hillary Clinton thinking and it was responsible in large part for her defeat in 2016.
Welcome to the "Brave New World" where rulers do the thinking for every citizen.
Aldous Huxley will be proud that his vision of the future is coming true!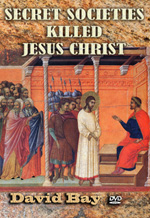 DVD
2. Cabalist Rabbinic Council has accepted the 10-Commandments Counterfeit "Noahide Laws" on the Temple Mount.
NEWS BRIEF: "Rabbinic Tribunal Accepts Noahide Laws On the Temple Mount", Breaking Israel News, November 10, 2017
"Three non-Jewish men and one non-Jewish woman went up to the Temple Mount, the holiest site in Judaism, on Thursday morning, and took part in a ceremony in which they received upon themselves the responsibility of adhering to the seven Noahide laws and were officially accepted by a rabbinic tribunal."
"The seven Noahides went up to the Temple Mount accompanied by a group of rabbis. One rabbi explained to them the significance of the place and how the Temple was intended as a House of Prayer for all Nations, that benefits the entire world. The rabbis then discussed the laws pertinent to a non-Jewish resident of Israel, righteous gentiles, and the commandments incumbent upon them."
"The four accepted the commitment joyously and were officially recognized by the rabbinic tribunal as Ger Toshav (resident alien)."
This ceremony is another sign that the False Jewish Messiah -- Antichrist -- is close to appearing because the Noahide Laws are NOT genuine Judaism, nor Christian, but are Counterfeit Laws of Antichrist.
Noahide Laws are the ruling laws of Antichrist!
NEWS1887, "GLOBAL PUSH MAY BE ON TO FORCE PEOPLE TO ACCEPT THE OCCULT "SEVEN NOAHIDE LAWS" - COUNTERFEIT TO 10 COMMANDMENTS" (Posted 2004)
Please read this article carefully, so you can understand that these seven Noahide Laws are counterfeit to God's genuine 10-Commandments, and that they come from the pen of the same type of spiritual apostates who killed Jesus Christ (Cabalists, Kabbalists).
As we demonstrate in the DVD above, "Secret Societies Killed Jesus Christ", the Pharisees who plotted to kill Jesus were not genuine Judaic priests, but were mystic Cabalists who wanted a Kingly Messiah, not a Suffering Servant Messiah.
Therefore, they plotted to kill Jesus and stage their own Messiah, a King.
Now, after 2,000 years, these Cabalists are finally going to stage their own MAN, and he will be the counterfeit King of the Jews, and the Bible is going to call him "Antichrist".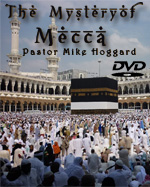 DVD
3. Why are Muslims so eager to kill?
The battle cry, "Allahu Akbar" is Why Muslims Kill.
NEWS BRIEF: ""Allahu Akbar" is Why Muslims Kill", November 14, 2017
"Allahu Akbar. You hear it everywhere these days."
" 'Allahu Akbar' has been present at virtually every major recent Islamic terror attack in the West. "Allahu Akbar" is not "innocent" or "innocuous." It's at the core of what makes Islam violent.
"To understand the violent history of 'Allahu Akbar', let's climb into a time machine and go back to the year 628 and to a place that will one day be known as Saudi Arabia ... We're in Khaybar. It's a desert oasis maintained by the Jews ... If you want to choke off major trade routes, you go after an oasis. And that's what a cult leader whose followers today terrorize the world by attacking its travel routes, airline hijackings, pirates preying on ships, train and bus bombs, was doing.
Muslims call what happened next, the "Battle of Khaybar". Like most Muslim battles, it was a treacherous ambush and a massacre. And it helps explain why there are no Jews in Saudi Arabia today. Nor do Muslims regret this act of ethnic cleansing. Instead, they celebrate it. Muslims still threaten Jews by chanting, 'Khaybar, Khaybar ya Yahud'. 'Remember Khaybar, Jews, Mohammed's Army Will Return'."
"That's what Mohammed shouted as he realized that his surprise attack had been successful. 'Allahu-Akbar! Khaybar is destroyed'."
When Muslims defeat Christians or Jews, they prove that Allah is superior to Jewish and Christian beliefs. And that the teachings of Islam are superior to the teachings of their religious enemies.
"Allahu Akbar" originated with Mohammed's attack on the Jews of Khaybar. When Muslim terrorists shout it today, they are declaring that they are about to prove Allah's superiority by killing non-Muslims."
Allahu-Akbar literally shouts that Islam is truly superior to any other religion, but especially Jews and Christians. That is the true meaning of this shout.
4. Iraq is now an Iranian colony, despite Bush/Obama spending several trillion dollars in war and despite ruining the country.
NEWS BRIEF: "Iraq is now an Iranian colony: Opinion Column", Kurdistan24 News, October 29, 2017
"The recent takeover of Kirkuk by the Iranian-backed Shia Hashd al-Shaabi militias and Iraqi army illustrates that Iran is now calling the shots for every important decision made in Iraq. The entire operation and withdrawal of the Patriotic Union of Kurdistan (PUK) Peshmerga without resistance to advancing Iraqi forces was planned by Iran Quds Force commander Major General Qassem Soleimani."
"... decisions were made in Tehran which Baghdad followed."
We posted that conclusion in 2007!
Please carefully read our Archived Headline News, NEWS2209, "Did President Bush Order The Invasion of Iraq -- In Part -- In Order To Defeat Iran's Enemies For Her?"
American policy toward Iran is, in reality, 180 degrees in the opposite direction of the public rhetoric rhetoric!