"Watchers Returned" DVD's
L.A. Marzulli
"Watchers 5: Let Me In!" DVD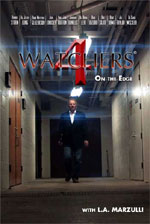 "Watchers 4: On The Edge" DVD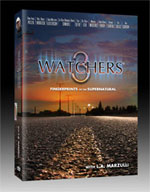 "The Watchers 3: Unseen Forces"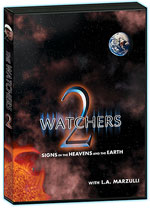 "The Watchers 2: Signs In The Heavens and the Earth" DVD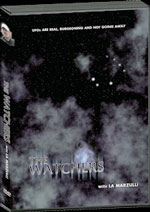 "The Watchers: UFO's Are Not Going Away"
---
"Countdown To Eternity" DVD Series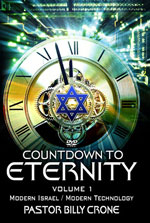 "Countdown To Eternity: Modern Israel / Modern Technology"
by Pastor Billy Crone
2-DVD Set, Volume 1 of 10 Four Hours Only $19.99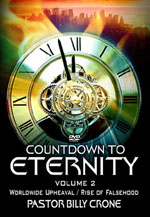 "Countdown To Eternity:
"Worldwide Upheaval / Rise of Unprecedented Falsehood"
Volume 2 of 10 - $19.99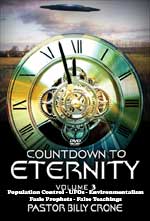 "False Religions, Mother Earth Worship, Food Control, UFO's Aliens"
Volume 3 of 10 - $19.99
---
End of the Age DVD's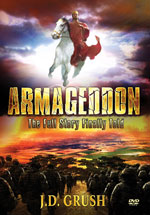 "Armageddon, The Full Story" DVD
Volume 1 of 3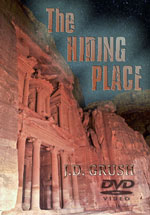 "The Hiding Place DVD: Jesus Returns, Warrior King", Volume 2 of 3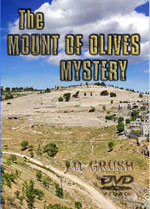 "THE Secret of the Mount of Olives Mystery" DVD: Volume 3 of 3
---
New "Sanctity of Life" DVD's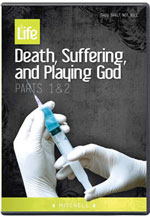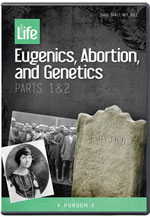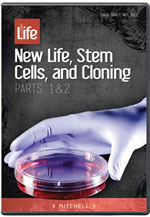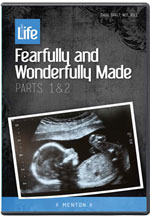 Each DVD is only $14.99
Produced by "Answers In Genesis" scientists
---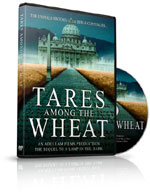 "Tares Among The Wheat" DVD
Sequel to 'Lamp In The Dark' DVD
---
Genetically Modified Food Horror - DVD's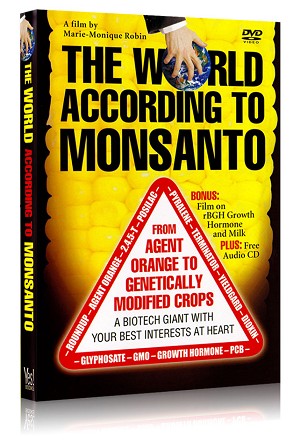 From Agent Orange to Genetically Modified Foods
3-Disc Set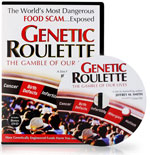 "Genetic Roulette: Genetically Modified Food Fiasco" DVD
Double DVD Set, Bonus DVD "Seeds of Freedom"
=========
Related Subject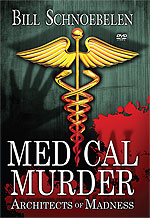 "Medical Murder: Architects of Madness" DVD
---
DVD by Bill Schnoebelen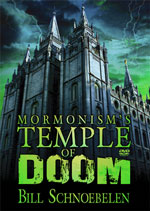 ---
Hoggard
Ancient Giants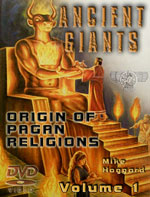 "Origin of All Pagan Mystery Religions - Babylon"
1 hour 46 minutes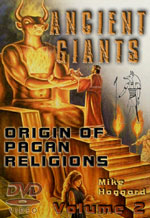 "Origin of All Pagan Mystery Religions - Egypt"
1 hour 53 minutes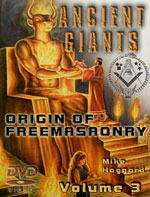 "Origin of Freemasonry"
1 hour 50 minutes
Still Only $14.99 Each
---
SHOPPING
Exciting New Book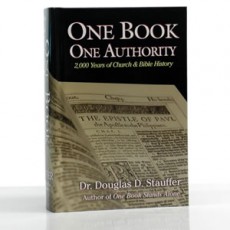 " One Book, One Authority: Supremacy of King James Version Proven, Upheld"
Regularly $34.99, Only $29.99 Hardback, 888 Pages
Many excellent books have been written in the Bibles defense, but not until "One Book One Authority" has there been such a thorough and factual compilation in support of the most contested Bible of our day. This book is written in a functional and practical format that will benefit every reader immensely, from the Bible novice to the seasoned Bible preacher. Very few writings cover this controversial issue in such a fair, rational and loving manner, and none more objectively than "One Book One Authority".
In spite of the myriad of modern version bible choices, readers will gain extraordinary confidence to support use of the King James Bible. Along with building a spiritual storehouse of reinforcements for regular consultation, the reader will find greater insight into the history of Gods word, Gods people and their mutual adversaries.
"One Book One Authority" is intended for the man or woman who has grown frustrated with the uncertainty and unbelief so prevalent today. It serves as a treatise against the modern-day seminary education and the majority of books found in 21st century Christian bookstores. This book brings the word of God and the Word incarnate into perspective by simultaneously elevating both to their rightfully exalted positions. http://www.cuttingedge.org/detail.cfm?ID=2481
---------- This Week's Hot News -------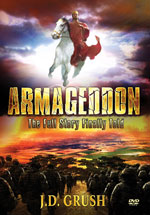 DVD
I. Over 3,000 American troops have quietly re-entered Iraq so they can mass on the Syrian border.
The Pentagon calculates that a total of 17,000 American troops will be needed to seize and to secure Syria's chemical weapons.
See Map of the Region - As you can see, Iraq shares a very long border with Syria
NEWS BRIEF: "3,000 US troops secretly return to Iraq via Kuwait - 17,000 planned for Syria/Kurdistan operation", Press TV, December 9, 2012
"Over 3,000 US troops have secretly returned to Iraq via Kuwait for missions pertaining to the recent developments in Syria and northern Iraq ... US troops have secretly entered Iraq in multiple stages and are mostly stationed at Balad military garrison in Salahuddin province and al-Asad air base in al-Anbar province. Reports say the troops include US Army officers and almost 17,000 more are set to secretly return to Iraq via the same route."
If this news story is correct, then President Obama is violating the terms of the American withdrawal from Iraq, a withdrawal which occurred at the leadership of President Obama.
Further, if this story is correct, then Washington is planning to invade Syria from the Iraqi side of the border. This development will undoubted enrage the Shi'ite government of Iraq and inflame anti-American feelings throughout the Middle East once again.
But, the feelings of the Arabs in the region does not matter; the only consideration that matters is that all entrenched dictators in the Middle East and Northern Africa so that Supernation #7 can be established. (Read NEWS2436 for full details as to how Daniel 7:7-8 is being fulfilled, in your Daily News!
Another news source provided new information on this reintroduction of American troops to Iraq.
NEWS BRIEF: "U.S. Troops Are Reported Back in Iraq Over Syrian Crisis", The New American, 10 December 2012
"The United States and other nations wanting to help the Syrian rebels in their efforts to topple the Assad regime are also concerned about Nusra Front, the one Syrian rebel group with the explicit stamp of approval from al Qaeda', according to a New York Times report that identified the group as 'a direct offshoot of Al Qaeda in Iraq'. A veteran of the al-Qaeda force in Iraq, who said he has led the Nusra Front's efforts in Syria, is quoted in the Times as saying: 'This is just a simple way of returning the favor to our Syrian brothers that fought with us on the lands of Iraq'."
Therefore, American troops are using the excuse that Iraqi jihadist forces may gain chemical weapons of mass destruction from Syria's Assad, as the ruse to put "boots back on the ground" in Iraq.
I wonder how the western supported Iraqi government is going to react when they confirm that American forces are back on their soil? Actually, these American forces are in Iraq via Kuwait, which would place them in easy access to the Syrian border. The Kurds in northern Iraq are very pro-American and have stated their desire to proclaim an independent, sovereign Kurdistan, completely free of the Shi'ite and Sunni Iraq.
Truly, God's End of the Age prophecy concerning the final judgment of Iraq is coming true. Did you know that the final act of God's judgment on Ancient Babylon (Iraq) is that the Medes/Kurds will sweep through Iraq after the judgment war is concluded, mercilessly murdering the civilian population?
Read full details in NEWS2171, entitled "President Bush Has Nearly Completed Fulfillment of the End of the Age Isaiah 13 Prophecy Against Ancient Babylon (Iraq)".
You will be shocked to learn how God used Skull & Bones Bush to deliver his 2,600-year-old final judgment against Babylon (Iraq). You may never have thought of Bush's Iraq War in this prophetic light.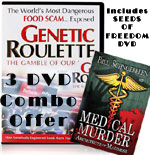 II. Evidences abound that Genetically Modified Foods are truly harming our health, and killing many.
Yet, Big Government, cooperating With Big Pharma and Big Business, is complicit in killing countless human beings around the globe.
NEWS BRIEF: "General Mills' Cheerios Facebook Page Morphs into an Anti-GMO Campaign", Triple Pundit News, 12/10/12
"... anti-GMO campaigners have hijacked General Mills' Cheerios Facebook page. What was supposed to be a warm-and-fuzzy page dedicated with childhood odes to Cheerios has turned into an anti-GMO (genetically modified organism) rant. GMOInside, which describes itself as a coalition of organizations set to launch a 'safe food campaign' ... is behind these shenanigans ... the catalyst for the massive heckling of General Mills came as a response to the company's contribution of $1.1 million to the anti-Proposition 37 campaign in California. Granted that sum is smaller than those from Monsanto and PepsiCo, but General Mills alone spent more money on the Prop 37 campaign than the most generous contributor to the pro-37 side, Mercola.com."
Huge companies like General Mills and McDonalds and Safeway should recognize that they can make a lot of money if they cooperate with GMO activist companies rather than fight them. Studies show that many consumers are anxious to know exactly what is in the foods they eat.
"Consumers focused on the issue of transparency and right-to-know, and less on the "Frankenfood" argument that often muddies the debate over GMOs ... The oats themselves are not in question; but the sugar, corn starch, wheat starch and Vitamin E are described by the GMOInside coalition 'are likely to be derived from GMOs'."
"Until consumers are assured that GMOs are safe, the push to suppress any disclosure over GMOs will only create more suspicion and scorn. Meanwhile, the fact that most industrialized countries have required GMO labeling demonstrates that food companies actually are casting away business opportunities: more consumers globally lean towards non-GMO foods if they know for certain that is the truth about their favorite products. And here in the U.S., long lines at the Whole Food and Trader Joe's checkout counters are just one example of where customers are quick to spend their money."
But, there is still more horror!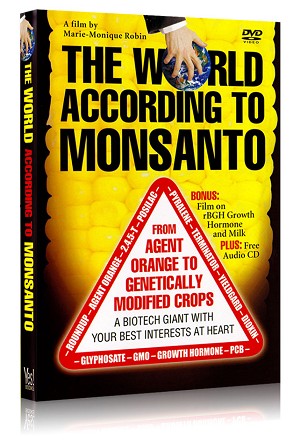 III. Some of our foods contain nanoparticles, even though scientists have no idea what effect they may have on our bodies and minds.
NEWS BRIEF: "How We Are All Eating Questionable Nanotechnology", Natural Society, December 11, 2012
"GMOs and pesticides aren't the only things that might be lurking on your dinner plate. It is now likely that we're unknowingly ingesting and breathing nanoparticles. Why is this a problem? Although nanotechnology may have its place in our ever-changing civilization, effects that may ensue when it hunkers down inside our organs is unknown—even to the manufacturers putting it in our food. 'At the moment, there is not much information available on the topic of ingested nanoparticles and human health', says postdoctoral research fellow Birgit Gaiser, Ph.D., of Heriot-Watt University in the UK. 'Some nanoparticles are present in the human diet, for example titanium dioxide in food products and cosmetics, and silver, which is sold as a nutritional supplement. There is evidence that a small percentage of these particles, or particle components like silver ions which can be released in stomach acid, can move on from the intestinal tract into the blood, and reach other organs'."
How can the FDA allow untested nanoparticles into our food when no one really knows the effects on our bodies and minds? The answer is that they do not care!
"FDA Doesn't Know (or Care) if You're Eating Nanotechnology ... not all nanoparticles have the same effects on our bodies. "You can't apply test results with one type of nanoparticle to all other nanoparticles—you have to test them all individually." In other studies, nanoparticle consumption has been linked to cancer, brain damage, free radical and DNA damage. It seems unlikely that the FDA will take notice until the public makes enough noise."
In what foods are nanoparticles now present?
"... some of the offenders are caramelized sugar, nutritional supplements, toothpastes, gum, candies, Pop Tarts, Nestle coffee creamers, and purified water. Products like car batteries, appliances, aluminum foil, cookware, and health and fitness items—like workout clothing (and other clothing items) treated with antimicrobial silver particles—are other examples."
Literally, we cannot live in our society without ingesting some GMO foods and nanoparticles. Evidence abounds that these manmade products cause much damage to our bodies. Yet, government is so cooperating with Big Pharma and Big Business that its officials deliberately look the other way!
What are we to do? We can and should protest mightily while we still have the ability to protest. But, more importantly, we must throw our lives and our health into the hands of Jesus Christ. God has promised to protect His own against pestilence and dangerous substances we might swallow.
"He who dwells in the secret place of the Most High shall remain stable and fixed under the shadow of the Almighty, Whose power no foe can withstand. I will say of the Lord, He is my Refuge and my Fortress, my God; on Him I lean and rely, and in Him I confidently trust! For then He will deliver you from the snare of the fowler and from the deadly pestilence." (Psalm 91:1-3; Parallel Bible, KJV/Amplified Bible Commentary)
Notice that, if we meet God's conditions in verses 1-2, God will protect us from the "deadly pestilence". The next verse tells us that He will protect us from the evil plots of the wicked against us! Listen carefully:
"You shall not be afraid of the terror of the night, nor of the arrow (the evil plots and slanders of the wicked) that flies by day, Nor of the pestilence that stalks in darkness, nor of the destruction and sudden death that surprise and lay waste at noonday. A thousand may fall at your side, and ten thousand at your right hand, but it shall not come near you." (Psalm 91:5-7)
Christians must not panic and wring our hands in despair. Rather, we must cast every evil facing us on the Holy Spirit and He will protect us. Do you believe that Jesus can really supernaturally protect His own from the deliberate evil and death being unleashed upon us?
If you can't then you need to really ask the Holy Spirit for mature believing faith in His promises. The deadly perils facing us today demand we return to the mature Christian faith which allowed First Century Christians to face the death and destruction of the Roman Empire.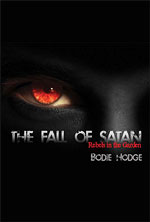 IV. Public surveillance by governments reaches a new low, proving once again that the Satanic New World Order is marching relentlessly toward us.
NEWS BRIEF: "Public Buses Across Country Quietly Adding Microphones to Record Passenger Conversations", Wired Magazine, December 10, 2012
"Transit authorities in cities across the country are quietly installing microphone-enabled surveillance systems on public buses that would give them the ability to record and store private conversations ... The systems are being installed in San Francisco, Baltimore, and other cities with funding from the Department of Homeland Security...."
Can you imagine this development? Homeland Security -- like Hitler's Gestapo -- is very anxious to bring all the population into a state of constant surveillance. You see, every dictatorship in history has set up the most extensive network of spies and surveillance in order to spot dissident behavior and prevent it from growing so as to threaten the life of the dictator.
"The use of the equipment raises serious questions about eavesdropping without a warrant, particularly since recordings of passengers could be obtained and used by law enforcement agencies... Four to six cameras with mics are generally installed throughout a bus, including one near the driver and one on the exterior of the bus."
"Cities that have installed the systems or have taken steps to procure them include San Francisco, California; Eugene, Oregon; Traverse City, Michigan; Columbus, Ohio; Baltimore Maryland; Hartford, Connecticut; and Athens, Georgia."
"... the audio could easily be coupled with facial recognition systems or audio recognition technology to identify passengers caught on the recordings."
Welcome to the New World Order dictatorship which will so tightly control its people that Revelation 13:16-18 can literally be fulfilled. Antichrist and his officials cannot control the people as this prophecy demands without minute, daily surveillance.
High Technology is providing this minute surveillance in a way unprecedented in world history.
Christian, look up, for our Redeemer draweth nigh!
---
'Genetic Roulette' / 'Medical Murder': Two Sides of A Coin
Combination DVD Offer, 3 DVD Set
Regularly $44.94 if purchased separately
On Sale $29.94, Saving you $15.00
The stark messages in 'Genetic Roulette' and 'Medical Murder' are two sides of the same coin. 'Genetic Roulette' proves the scientific dangers inherent in Genetically Modified Foods. They demonstrate how human scientists have taken God's good food and have genetically modified it so that it actually is killing people today!
Never before seen evidence points to genetically engineered foods as a major contributor to rising disease rates in the population, especially among children. Gastrointestinal disorders, allergies, inflammatory diseases and infertility are just some of the problems in humans, pets, livestock and lab animals who eat Genetically Modified soybeans and corn.
Monstanto's strong arm tactics, the FDA's fraudulent policies and how the USDA ignores a growing health emergency are also revealed. This shocking documentary may change your diet, help you protect your family and accelerate the consumer 'tipping point' against Genetically Modified organisms (GMO's).
Also contains a 28-minute expose' on modified seeds, another grave danger to our long-term health.
Dynamic Trailer For "Genetic Roulette" DVD
'Medical Murder' examines the murderous nature of our chemically-based medical industry. Literally, the collaboration between government regulators and chemical medicine producers is so deadly that we can call it 'Architects of Madness'. The third highest cause of death in America is "iatrogenic" -- induced in a patient by a physician! But that is not all the horror! A new study proves that aggressive radiation cancer treatments create a far more dangerous cancer cell than the one from which the patient is suffering. 'The new study is yet another blow to the failed and favored mainstream treatment paradigm of trying to cut out, poison out or burn out cancer symptoms (tumors) instead of actually curing cancer.' But, there is more concern; the Government is killing you as it subsidizes the top killers of our population.
Dynamic Trailer For "Medical Murder: Architects of Madness" DVD
This Combination DVD offer has over 5 hours of teaching! http://www.cuttingedge.org/detail.cfm?ID=2470
---
Gifts You Can Afford
$9.99 DVD's - Best Value On The Internet - 28 New Titles Added
Select From 52 68 101 Different Titles!
Interesting Titles Reduced to $9.99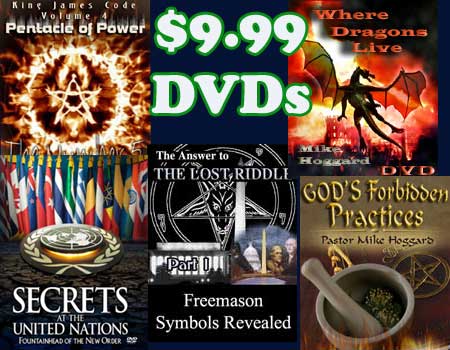 66% to 75% Discounts Off Selected DVD Titles
Variety is good; price is EXCELLENT!
Regular Retails Up To $40, Dual Disc Sets
---
Price Break on "Wide Is The Gate", Vol 1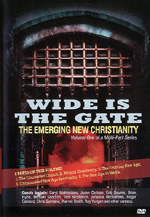 "The Emerging New Christianity, A Paradigm Shift", Volume One - Regularly $39.99, Now Only $29.99
Video is 3 hours, 20 minutes
A look into the invasion of the old New Age Movement in today's Post Modern Church. Today's new brand of Christianity has a different gospel and is targeting thousands of the younger generation with a so-called hip, cool, experiential spirituality, much of which is embracing the mysticism of Roman Catholicism with its ecumenical philosophy of uniting people from all faiths to work together and bring about a new world of peace and harmony.
The dangerous result of this new spirituality in the church is bringing about the rise of today's "Christianized" occultism. Through modern marketing techniques and business management skills a global agenda of faith, commerce and government is being orchestrated for churches to partner with other faiths for world peace and unity. This man made utopia will usher in the reign of Antichrist and his kingdom
3 hours 20 minutes of exciting revelation about the true direction of the Christian Church today, the church whom Jesus will spew out of His mouth!
http://www.cuttingedge.org/detail.cfm?ID=2336
Volume 2 Is Now Back In-Stock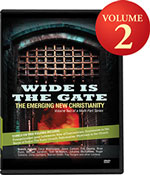 "Wide Is The Gate DVD: Vol Two"

"Emerging Christianity In The Post-Modern Church"

In Volume 2 of 'Wide Is The Gate', Caryl Matrisciana specifically addresses many of the numerous areas in today's church in which Satan has infiltrated into the churches of today.

Now in stock.

Examples are:
Environmentalism, Global Warming and Mother Earth
Progressive Christianity - merging with Leftist Politics
Kingdom Now, Dominionism now in Mainline Christianity
Ecumenical Movement now uniting Evangelical Protestants and Roman Catholics to further the One World Religion
The Social Gospel, being promoted by Youth Outreach and Evangelicals
Chrislam, melding Islam with Christianity
Replacement of Israel by the Church; and many more

When you understand the true apostate condition of today's 'christian' church, you will understand how Jesus can declare 'I will spew you out of My mouth"! And, you will understand the lateness of the prophetic hour

3 hours, 36 minutes long -- http://www.cuttingedge.org/detail.cfm?ID=2451
---

Purchase a 1-Year Subscription, you may select 1 FREE gift
Purchase a 2-Year Subscription, you may select 2FREE gifts
Purchase a 3-Year Subscription, you may select 3 FREE gifts
Purchase a 4-Year Subscription, you may select all 4 FREE gifts
We have changed our FREE gifts available to you when you subscribe to Headline News, adding two Pastor Hoggard DVD's to the Seminar Tapes and the Radio Collection CDROM.
---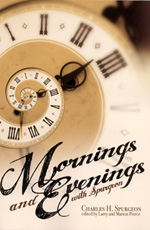 --------Concluding Inspiration ---------"Faithful is He that calleth you, who also will do it." 1 Thessalonians 5:24
Heaven is a place where we shall never sin; where we shall cease our constant watch against an indefatigable enemy, because there will be no tempter to ensnare our feet. There the wicked cease from troubling, and the weary are at rest. Heaven is the "undefiled inheritance"; it is the land of perfect holiness, and therefore of complete security. But do not the saints even on earth sometimes taste the joys of blissful security? The doctrine of God's word is, that all who are in union with the Lamb are safe; that all the righteous shall hold on their way; that those who have committed their souls to the keeping of Christ shall find Him a faithful and immutable preserver. Sustained by such a doctrine we can enjoy security even on earth; not that high and glorious security which renders us free from every slip, but that holy security which arises from the sure promise of Jesus that none who believe in Him shall ever perish, but shall be with Him where He is. Believer, let us often reflect with joy on the doctrine of the perseverance of the saints, and honour the faithfulness of our God by a holy confidence in Him.
May our God bring home to you a sense of your safety in Christ Jesus! May He assure you that your name is graven on His hand; and whisper in your ear the promise, "Fear not, I am with thee." Look upon Him, the great Surety of the covenant, as faithful and true, and, therefore, bound and engaged to present you, the weakest of the family, with all the chosen race, before the throne of God; and in such a sweet contemplation you will drink the juice of the spiced wine of the Lord's pomegranate, and taste the dainty fruits of Paradise. You will have an antepast of the enjoyments which ravish the souls of the perfect saints above, if you can believe with unstaggering faith that "faithful is He that calleth you, who also will do it."
---
Directory of all news articles
Free Radio Transcripts

Free Headline News Archives

Freemasonry

What Saith Rome

Teachings from the Catechism

Bookstore

Meet the Staff

Weather Control


May Jesus Richly Bless You,
David Bay, Director
866-909-2850 Toll Free Customer Service - Order Line
803-356-2850 Customer Service - Order Line - For Out of Country Customers
803-356-2860 Fax
Thank you for visiting and Please feel free to E-mail Cutting Edge Ministries if you have any questions about our outreach ministry.
Deeper Insight Into Masonry
The Most Important Spiritual Alarm We Have Ever Sounded!!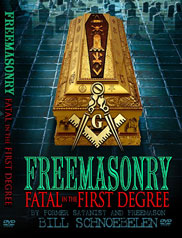 "Freemasonry: FATAL In The First Degree"
New DVD by Bill Schnoebelen, Former Mason, Satanist
2 1/2 Hours, Only $19.99
---
New DVD's
More Ron Skiba
Deeper Insights Into Aliens / UFO's For the Knowledgeable Researcher
"Archon Invasion: The Return of the Nephilim", Part 1 DVD by Ron Skiba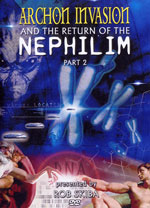 "Archon Invasion: Now And In The Future", Part 2 DVD by Ron Skiba
==============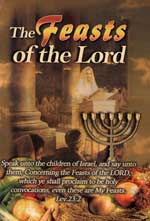 "Would you like to know the specific day of the Lord's return?"
Regularly $49.95, Only $19.95
---
New DVD's -
by Dr. Chuck Missler
"Angels: Army of Protection For Believers"
"Angels: The Angelic Realm - Volume I DVD"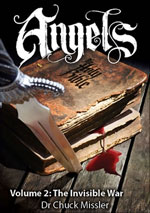 "Angels Volume II DVD: The Invisible War"
===============
New Glossy Pamphlets - $3.99
by Joni Eareckson Tada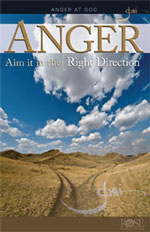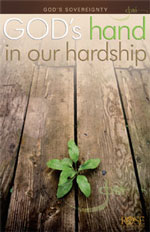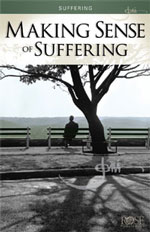 Draw from the deep spiritual well God has created in Joni Earickson Tada
Each pamphlet is 14 pages, full color, 8.5 x 5.5 inches, fits inside a Bible cover - and only $3.99
---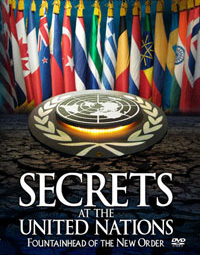 "Secrets At The United Nations"
"Fountainhead For The New Order"
by Pastor Mike Hoggard
---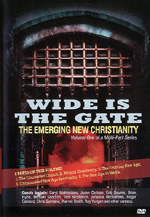 "Wide Is The Gate" DVD
The Emerging New Christianity, A Paradigm Shift
3 hours, 40 minutes
Regularly $39.99, Now Only $29.99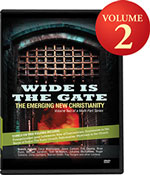 "Wide Is The Gate DVD: Vol 2, Emerging Christianity In The Post-Modern Church"
---
Aliens Are Now Here
DVD's by Ron Skiba
"Archon Invasion: The Return of the Nephilim", Part 1 DVD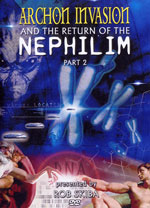 "Archon Invasion: Now And In The Future", Part 2 DVD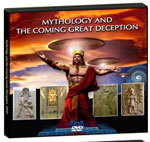 "Mythology and the Coming Great Deception" DVD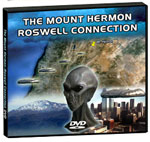 "The Mount Hermon-Roswell Connection" DVD
---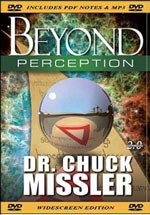 " Science Proves A Reality Much More Powerful Than Earth's Reality" DVD
---
NEW HEALTH DVD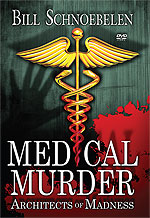 "Medical Murder: Architects of Madness"
by Bill Schnoebelen
NOW Shipping!
---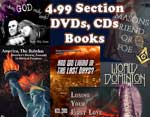 $4.99 DVD Value Priced Sale!
Regularly $20-$25
---
New Virgin Mary DVD's - Pastor Hoggard
"Virgin Mary: Modern Idol Worship"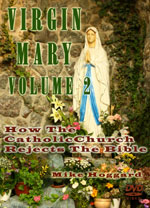 "Virgin Mary: How The Catholic Church Rejects The Bible"
This is a serious witnessing call for all born-again believers
More Roman Catholic:
New Prophetic Revelations
"PETRUS ROMANUS"
Will The Next Pope Be The Final False Prophet?
---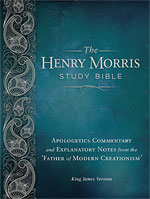 "The Dr. Henry Morris Study Bible - Defense of the Christian Faith"
Reg $39.99, Only $26.99
---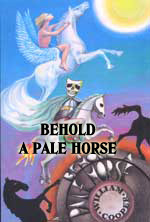 "Behold A Pale Horse"
One of THE Most Important Books Exposing Illuminati Plan