2. Support for removal of President Biden is now building.
NEWS BRIEF: "White House Chaos", UK Express News, Dec 5, 2021
"Speculation is rife among White House reporters that Joe Biden may not stand for re-election in 2024. However, President Biden's replacement at the top of the ticket would not be his Vice-President Kamala Harris, but rather Transportation Secretary Pete Buttigieg."
"A source in the White House told Politico that the speculation of a future President Buttigieg was being openly discussed."
But, the time frame for this transfer of power is probably 2022 and the person to be elevated is probably Hillary Clinton.
Will our foreign enemies choose the moment the President is so tied up with Congress to launch their planned World War III?
3. Senator Cotton has introduced a bill which would remove 'Soros prosecutors'.
NEWS BRIEF: "'Throw the bums out': Senator Cotton calls for removal of 'Soros prosecutors'," by Bob Unruh, World Net Daily, December 20, 2021
"A U.S. senator is calling for the removal and replacement of every last 'Soros prosecutor', those elected officials who gained personally from oftentimes huge cash donations to their campaigns from billionaire, and extreme leftist, George Soros."
"These legal arsonists condemn our rule of law as 'systemically racist' and have not simply abused prosecutorial discretion, they have embraced prosecutorial nullification', charged Sen. Tom Cotton, R-Ark."
"... Cotton warned the nation, 'Last year, our nation experienced the largest increase in murder in American history and the largest number of drug overdose deaths ever recorded. This carnage continues today and is not distributed equally. Instead, it is concentrated in cities and localities where radical, left-wing, George Soros progressives have captured state and district attorney offices'."
For example:
"... in Boston, Suffolk County District Attorney Rachel Rollins listed the crimes she would refuse to prosecute, except under 'special circumstances', including 'drug trafficking, malicious destruction of property, trespassing, driving with a revoked license, and resisting arrest'."
And the result?
" 'Unsurprisingly, Boston's violent crime rate surged shortly after Rollins took over, as the number of murders in Boston skyrocketed by 38% in 2020', the senator noted."
Another example:
"Another Soros prosecutor, Philadelphia's District Attorney Larry Krasner, came to office after suing the Philadelphia Police Department 75 times as a private citizen. He began his tenure by purging dozens of veteran prosecutors in his office and then slashed his jurisdiction's prison population by over 30%. "
R.I.N.O. Republicans also aided in this ripping down of Law and Order:
"In 2018, Republicans passed the pro-criminal First Step Act. That deeply flawed legislation reduced sentences for crack dealers and granted early release to some child predators, carjackers, gang members, and bank robbers. Ironically, this jailbreak bill even provided early release for those who helped prisoners break out of jail', he said."
How does American crime compare to that of foreign nations, whose crime rates are so high that citizens wishing to leave so they could come to the United States could claim "gang violence and murder'.
" In 2020, the murder rate in Baltimore was higher than El Salvador's or Guatemala's — nations from which citizens often attempt to claim asylum purely based on gang violence and murder—and this year murder in Baltimore is on track to be even higher. Murder in Los Angeles rose 36% last year and is on track to rise another 17% this year."
Since the first goal of a Communist overthrow is to destabilize the current government so that people will accept the current regime, you can more easily understand why American Communists are acting so crazily! They want our system to come crashing down, by a combination of various types of attack!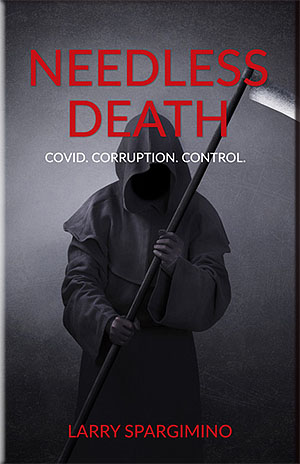 4. Dr. Fauci actively plotted to use the FBI to aggressively "take down" scientists who oppose lockdowns and mandates.
NEWS BRIEF: "Emails Show Dr. Fauci And NIH Director Plotted To Coordinate 'Devastating Takedown' Of Anti-Lockdown Scientists", Tea Party News, December 20, 2021
" A batch of newly released emails have revealed that Dr. Anthony Fauci, the White House chief medical advisor and head of the U.S. National Institutes of Health, actually wanted to carry out a 'quick and devastating' takedown of any health experts that proposed a strategy for dealing with the COVID-19 pandemic without using lockdowns."
If you think this strategy reeks of a powerful dictatorship, you are absolutely correct!
Not since the days of FBI Director Herbert Hoover (1930-1940) has the official office of the FBI been unconstitutionally attacking American citizens.
"As we've said continually since this whole mess started, the measures being employed by the folks in charge have never been about keeping you safe and healthy. They've always been about keeping you under control."
This entire COVID scare is also leading the world into several prophetic scenarios:
* The rise of Absolute Dictatorship, backed by incredibly sophisticated surveillance which keeps track of all spending, right down to grandma paying a high school student to mow her lawn!
* Strict laws which forbid people to buy or sell unless they had the 'mark' (booster)
* Booster shots which can be inserted beneath the skin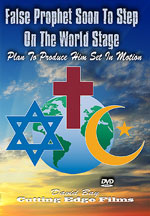 DVD
5. The Vatican official -- Italian Archbishop Vigano -- has issued a warning all should heed:
"A Global Coup Has Been Carried Out All Over The World"
NEWS BRIEF: "Italian Archbishop Vigano: "A Global Coup Has Been Carried Out All Over The World", We Love Trump, December 19, 2021
"Italian Archbishop Carlo Maria Vigano continues to be one of the rare heroes in the Catholic Church. Fearless, he continues to speak out against all elite power structures, including the Pope himself. And today he came right out and said it: a global coup has been carried out."
He's 100% correct."
"This coup was made possible by an emergency pandemic that is based on the premise of a virus that has a mortality rate almost analogous to that of any other seasonal flu virus, on the delegitimization and prohibition of effective treatments, and on the distribution of an experimental gene serum which is obviously ineffective, and which also clearly carries with it the danger of serious and even lethal side effects. "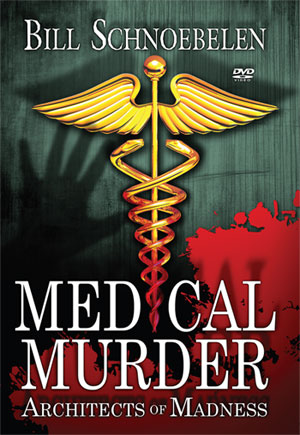 DVD
6. Governments Wishing Their Masses A Scary Christmas: "Spreading Doom & Gloom!", Canada Free Press, Dec 19, 2021
""Grim new figures from the Centers for Disease Control and Prevention (CDC) have predicted that US COVID-19 deaths will soar by 73 per cent to 15,600 a week by January 8, and that cases will rocket to 1.3 million a week by Christmas Day. (Daily Mail, Dec. 17, 2021)"
" Talk about media/Government HYPE!"
Remember that these figures, both announced and predicted, are controlled by the same government which wants to control you in a future Absolute Dictatorship of a New World Order, where the spirit and the power will come directly out of the Abyss and through the new Antichrist!
"Instead of the masses hanging Christmas stockings on the mantle piece with care, citizens are left to ponder which of their family members will be among the "620,000 and 1.3 million Americans who will have been diagnosed with Covid by the week that ends on December 25— Christmas Day.
"They want folk to worry that some of their family members may even die. "
The time is now here for those who name the Name of Jesus 'Christ to live according to Biblical doctrine and practice. God has made it quite clear that He is the ruler over all of His created world, and that includes diseases.
Consider these examples: