---
Critical Analysis of Headline News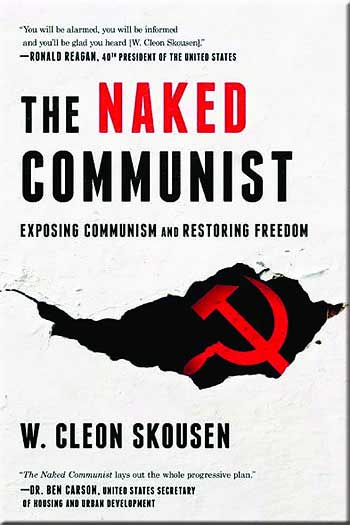 1. Never before in American history has the plea "Just Do Something" been more important or pertinent.
NEWS BRIEF: "Never has the saying, 'For Heaven's Sake, DO SOMETHING!' Been More Meaningful",
"We saw it dozens of times in Hollywood movies, scenes where wives cried out to their husbands when things were going wrong: "For Heaven's Sake, Do Something!" But what's happening to society Post Election 2020 is not just another Hollywood scene but real life in the fast lane, a fast lane recklessly speeding to Communist Socialism; so real that thieves and malcontents are bragging openly about their Big Steal, their Green New Deal and Great Reset."
As the days following the "Big Steal of 2020", more and more Leftist Radicals are feeling their moment of glory. Some are openly bragging that they are going to start radically 're-educating' Trump supporters, and some are talking about escorting Trump out of the White House by military forces, while others simply talk openly about using government power to take huge amounts of money out of your pocketbook.'
New York City Mayor de Blasio is the most vociferous:
" 'I'd like to say very bluntly our mission is to redistribute wealth', he said. 'A lot of people bristle at that phrase. That is, in fact, the phrase we need to use'."
"Redistributed Wealth" is a Communist rallying point, and was used greatly Lenin and his cadre gained Absolute Power. They stripped the bank accounts and all instruments of investment and spent the money completely tearing down the old Czarist system and building their Utopia, Communism.
There is only one problem with "Redistributing Wealth": you can only do it once.
After the money is seized, those who know how to make more money refuse to do so, either because they are dead, in jail, or simply refusing to work harder, smarter and more efficiently, attributes which produced their wealth in the first place.
Very quickly, money stops flowing within the economy as it did in the days of Private Property economy (Capitalism).
Jobs are lost. Food disappears from shelves, never to return in abundance. Government becomes more demanding, even though their policies created the problem in the first place. People quickly realize that their "Benevolent Dictatorship" government has become a ravening wolf able to feast upon the people sheep at their pleasure.
And, of course, the Elite power group never has to worry about having their wealth "redistributed".
""Recall organizers say they have collected more than half the nearly 1.5 million petition signatures needed to place the (Gov. Gavin Newsom) recall on the ballot, and they have until mid-March to hit the required threshold' ... Oddly enough, the tide turned on Newsom over his ill-advised dinner at the French Laundry in Napa Valley, an establishment that features a white truffle and caviar dinner for $1,200 per person."
Under Communism, the Power Elite kept their money and their mansions and their entire opulent way of life, even as the average citizen was dying on the streets. Socialism / Communism always boasts more millionaires and billionaires than Capitalism, the campaign propaganda rhetoric to the contrary!
California's Governor Newsom has already begun "redistributing wealth in a different direction; instead of taking money from those who had already earned it, Newsom is taking money from those who are working hard to simply maintain their livelihood.
"Surely a diversionary brouhaha when compared to all the horrors brought upon the State of California by its own elected Democrat governor ... in the midst of a pandemic that has cost the state millions of jobs, cored government budgets and upended life for nearly 40 million residents."
"Meanwhile, as the days dwindle down to Jan. 20 Inauguration Day, President Donald Trump and the millions of voters who had their votes discounted by the thieving Democrat Party need to 'DO SOMETHING'. The Doomsday Clock the leftist globalists have set up to rule the citizenry is ticking closer to the end of the Republic day by day."
Just as the advent of the Dominion voting machines guaranteed that dictator Hugo Chavez would never lose an election again, so will the Leftist Democrat Machine never lose an election again. Over the period of a decade, the entire nation will turn Democrat blue.
And our jobs and our money and our liberties will be gone forever.
The word on the Right is that President Trump was waiting and watching the Democrat voting fraud as it was unfolding in real time, starting November 3. He is also supposedly playing the "Rope a Dope" fighting technique, acting like he is hurt and cannot defend himself, tempting the Democrats to not only complete their cheating, but being open about it.
If Trump is allowing the process to play forward until the last possible moment so he can precisely see who is playing the traitor, then a lot of people might be going to jail.
But, as the Doomsday Electoral Clock counts down to Inauguration Day, I find myself more and more concerned that, in the final analysis, President Trump and his allies might simply sit in their corner of the ring and simply refuse to come out for the final round.
R.I.N.O. Republicans might be the most dangerous Swamp Beast in the murky marsh!
NEWS BRIEF: "RINOs Should be Ashamed for Turning on Trump", Townhall, Dec 21, 2020
"It's been appalling to see so many Republicans desert President Trump in the election fraud challenges, telling him to give in and concede. Fox News started out the trend election night by calling Arizona for Biden. RINO judges piled on, dismissing election challenges with flimsy excuses that no one bought. Gradually, elected officials have turned on him."
The rest of this article pines over the various reasons why RINO Republicans have turned on Trump since the election, but Cutting Edge was warning everyone who would listen that these officials are Republican only by label.
They are as supportive of the Luciferian New World Order as any Leftist Democrat. We have stated again and again that "there is not a dime's worth of difference between Democrat and Republican", just as Arkansas Governor George Wallace loved to shout.
When Trump's policies threatened the drive to the New World Order, he threatened RINO people like Lindsey Graham and Paul Ryan just as much as he threatened Hillary Clinton and Barack Obama!
Therefore, Leftist Democrats and RINO Republicans banded together many times in the past four years to ensure that Trump's success did not "get out of hand"!
2. 'SolarWinds' may provide the single-best connection between Domestic Terrorists and the Communist Chinese.
NEWS BRIEF: "SolarWinds Owners Have Links to Obama, Clintons, China, Hong Kong and US Election Process", News Punch, December 16, 2020
"The owners of SolarWinds, the company involved in one of the largest cyber-attacks in history, have links to Obama, the Clinton family, China, Hong Kong and the U.S. election process, according to investigators ... the owners of SolarWinds are connected to high profile U.S. politicians and companies that 'verify' the outcome of elections in America."
Obama, Clintons, China, Hong Kong and US Elections = Foreign Interference in an Election = Treason.
If Justice still prevailed in America today, these people, plus hundreds of lesser officials, would be going to jail for Life.. But, as we have learned to our dismay, Hillary Clinton will not ever go to jail for anything, and neither will Obama or Comey or Brennan, etc.
3. A declassified John Brennan (CIA) memo proves that EVERY key leader, from Obama down, knew that the FBI / CIA was trying to overthrow the Trump campaign through lying and lying and lying again!
NEWS BRIEF: "Declassified John Brennan CIA Notes Proves 'RUSSIA' Was Political Hoax: 'We Must VILIFY Trump'," News Punch, Dec 16, 2020
"Newly declassified documents prove the Russian interference narrative parroted by the mainstream media was a huge political hoax perpetuated by the Democratic Party. documents released by Director of National Intelligence John Ratcliffe show CIA Director John Brennan plotting against presidential candidate Donald Trump in 2016 and appearing to brief or prepare to brief the President of the United States – Barack Obama – on the matter."
Therefore, months before the 2016 election, President Obama had been fully briefed on the illegal and treasonous activities of the Democrat Obama Administration. In fact, knowing this fact, means that it is easy to believe that Obama was leading the illegal charge.
"According to the declassified notes, Brennan and the U.S. intelligence community knew months prior to the 2016 election that the collusion smear was the result of a campaign operation hatched by the campaign of Democratic presidential candidate Hillary Clinton."
Now, Hillary is implicated without doubt.
If Obama and Hillary are implicated in the 2020 election fraud, they would be guilty of acting against their duly elected President in cahoots with a hostile foreign power! That is the very definition of TREASON!
4. President Trump signed the bloated COVID-19 Stimulus Act, with the proviso that he would limit the damage this bill will do through the " Impoundment Control Act of 1974".
NEWS BRIEF: "Trump Says He Will Use Impoundment Control Act to Demand Payments Increase to $2,000," The Epoch Times, December 28, 2020
"President Donald Trump said he is going to use the Impoundment Control Act of 1974 in a bid to increase the stimulus payment amount to $2,000 and remove "wasteful spending" from the relief bill. Trump signed the relief bill, which was attached to an omnibus spending measure, on Sunday evening."
"As President, I have told Congress that I want far less wasteful spending and more money going to the American people in the form of $2,000 checks per adult and $600 per child," Trump added.
After signing the bill, Trump said he would invoke the Impoundment Control Act of 1974 in an attempt to boost the $600 stimulus checks to $2,000. The act allows the president to make demands to Congress, but it is ultimately up to Congress as to whether they will accept his demands and vote on the rescissions, and an administration—under the 1974 act—can only withhold or impound funds for up to a month and a half. "
""I will sign the Omnibus and Covid package with a strong message that makes clear to Congress that wasteful items need to be removed. I will send back to Congress a redlined version, item by item, accompanied by the formal rescission request to Congress insisting that those funds be removed from the bill,"
Trump added. "I am signing this bill to restore unemployment benefits, stop evictions, provide rental assistance, add money for [small business loans], return our airline workers back to work, add substantially more money for vaccine distribution, and much more."
Maybe Pakistan will not get our money to set up a "gender awareness" program!
NEWS BRIEF: "Billions Going to Foreign Aid in Spending Bill: 'Gender Programs' in Pakistan, Sri Lankan Ship Refurbishments", Breitbart News, Dec 22, 2020
"American taxpayers still reeling from coronavirus lockdowns will be shelling out billions to foreign countries if Congress passes a $2.3 trillion spending bill unveiled Monday."
"The 5,593 page budget-busting bill was posted online Monday afternoon, only hours before House Speaker Nancy Pelosi said a vote would be held."
"For some countries, Christmas came early: