News Alert
Thursday, December 26, 2013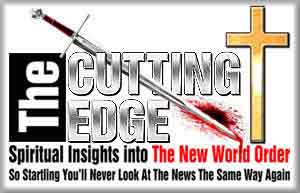 Best of Pastor Crone
Retail Prices Up To $39.99
Now Only $19.99, Saving You $20!
Pastor Crone accurately, compassionately preaches repentance and Salvation as he examines current world events in light of End Times' prophecy. Now our most popular speaker.
$1.99 Sale Continued By Popular Demand
Inventories Getting Low, Get Your Selection Now Before We Run Out of Stock
OVERSTOCK BLOW-OUT SALE
$1.99 - Regularly Up To $24.99
SELECTED TITLES OVERSTOCKED
We have over-bought these fine current titles of DVD's. Prices to be in effect until inventory is brought to normal levels.
At these incredible prices you can buy them to give to others as presents.
See all our $1.99 DVD's -- 6 Titles
See all our $4.99 DVD's - 21 Titles
See all our $9.99 DVD's - 72 Titles
See our Sale Items - 20 titles
See all our Combination Offers - 34 Titles
See all our New Items -- 39 Titles