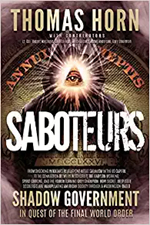 Book
1. As you watch the fake impeachment of President Trump, ask the question, "why is the Democrat Party deliberately destroying its future?
NEWS BRIEF: "Shhhh! Dem leaders don't want to say 'impeach.' Bill Clinton's case explains why", NBC News, September 10, 2018
"By the start of October, a survey found that 70 percent of Americans believed that Clinton had lied under oath about the affair, that he'd committed a crime; yet only 36 percent wanted him impeached because of it. Most just wanted Congress to drop the matter altogether."
"Republican leaders faced a quandary. All year, they'd been expecting a strong November ... The GOP base was demanding a course of action that the rest of the country was apparently against. Republican leaders opted to side with the base and introduced a resolution to launch a formal impeachment inquiry against Clinton."
"By planting the impeachment flag, Republicans believed they were motivating their core voters to turn out on Election Day. They were also calculating that Democrats, demoralized by their president's reproachful behavior, would end up sitting the election out... Instead, the House GOP's embrace of impeachment activated those Democratic voters, who showed up on Election Day in numbers large enough to defy history. Not since 1822 had a White House party gained ground in the sixth year of a presidency; but on Nov. 3, 1998, Bill Clinton's Democratic Party picked up five seats in the House."
The lesson of history is plain: voters do not want the divisiveness and the nasty political rhetoric which is inevitable during an impeachment campaign. Trump supporters are literally hoping that the Democrats will go forward with impeachment, because history has told them that the President will greatly benefit!
So, why is the Democrat Party moving forward with a very shaky impeachment against President Trump when political pundits on both side know with near certainty that the voters will turn against the Democrats in November, 2020?
For that matter, Democrats have been boldly and loudly proclaiming support for policies so radical that the public would never accept them. These policies are so radical that the Democrat Party might be the minority for years to come. What are some of these radical policies?
* Radical support for abortion upon demand, up to the point of birth
* Radical support for killing babies born normally and who are very much alive when they are murdered
* Radical support for the complete legalization of homosexuality, to the point where American values match up with those of Sodom and Gomorrah
* Radical support for expelling all voters who are Christian, Catholic, anti-abortion
* Radical support for Socialist and Communist policies and programs
Doubtless you can think of other radical pieces of the Democrat Party which will rebound against them vociferously in November, 2020. And, seasoned veterans in the Democrat Party understand this principle and are truly afraid that the American people will so angrily react at the ballot box that Democrats might the way of the Dodo Bird -- extinct.
So, why are Democrats so determined to drive themselves over the cliff like lemmings?
The answer is profoundly prophetic!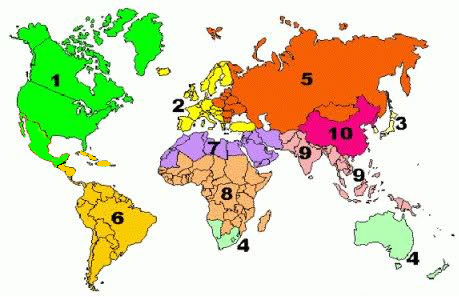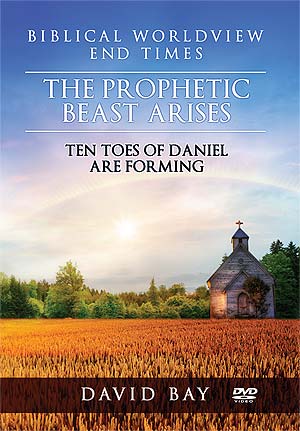 One of the most important End of the Age prophecy heralding the appearance of Antichrist is found in Daniel.
"After this I saw in the night visions, and behold a fourth beast, dreadful and terrible, and strong exceedingly ... and it was diverse from all the beasts that were before it; and it had ten horns. I considered the horns, and, behold, there came up among them another little horn ..." (Daniel 7:7-8, KJV)
The "little horn" in verse 8 is Antichrist. There is no doubt whatsoever that the "another horn, a little one" is Antichrist, because he is described in typical Antichrist language, "eyes like the eyes of a man and a mouth speaking great things."
Daniel 2:44 makes it quite clear that, just as God's final kingdom will cover the entire earth, the kingdom of the collective final 10 kings will encompass the whole world. Therefore, we are looking for the establishment of a worldwide final kingdom which numbers only 10 super-nations, symbolized as kings, or horns. Since there are nearly 200 different nations in the world today, what we should expect to see is a movement to group these nations together so that the final number equals precisely 10!
The Illuminati published just such a global reorganization plan in 1974 in a book entitled, "Mankind At The Turning Point". What is their collective grouping together of all nations of the world into exactly 10 nations?
10 SPHERES OF INFLUENCE -- INTERNATIONAL REORGANIZATION

1) North America
2) Western Europe
3) Japan
4) Australia, South Africa, and the rest of the market-economy of the developed world.
5) Eastern Europe, including Russia
6) Latin America
7) North Africa and the Middle East
8) Tropical Africa
9) South and Southeast Asia (Including India)
10) China
This dramatic fulfillment of this prophecy looks like this on the map shown above.
Of all the changes the Illuminati knows it must make if they hope to bring their Masonic Messiah to the world scene, to be the world ruler, reorganizing all nations into 10 is the most difficult by far. You see, each nation within each of the 10 Supernations will have to surrender their national sovereignty to the regional government.
As we have witnessed since June, 2016, . a clear majority of British voters cast their ballots in favor of Great Britain withdrawing from Supernation #2, the European Union.
And, in America, patriotism is still very strong. How does the Illuminati plan to overcome this deep well of American Patriotism?
The Elite will have to raise up a very popular president, one who successfully brings the economy back to life, who can coalesce the vast numbers of Christian / Right Wing / Conservative voters into a mighty block who will propel him to victory in the struggle to convince American voters and American Senators to support the melding of Canada, the United States of America and Mexico into forming Supernation #1, now known as the U.S.M.C.A. (United States, Mexico, Canada Agreement).
President Trump is just such a man, to lead America into this fulfillment of a most important End of the Age prophecy. Once he survives an impeachment trial in the Senate, he might be the most popular president in our history.
His policies are widely accepted.
His main political opponent -- the Democrats -- will just have committed deliberate national suicide.
Donald Trump is in position to bring to fulfillment a 2,500 year old prophecy!

DVD
2. Just hours after the Palestinian Islamic Jihad (PIJ) began bombarding Israel with nearly 400 missiles, they arranged an Islamic 'Hudna' ceasefire.
NEWS BRIEF: "Right Before 'CeaseFire', Israel Offs Another Terrorist Mastermind: CeaseFire Broken 4 Hours Later", Breaking Israel News, November 14, 2019
"Several hours before the ceasefire between Israel and Gaza went into effect, Israel fired a missile at a building in the Dir al-Bal ah village, killing Ramie Abu Malhus, commander of the mortar unit in the Islamic Jihad's central division ... seven family members were reportedly also killed while 12 were wounded."
Please be aware that this ceasefire is NOT the same as a Western definition, which is "a cessation of hostilities". A Western ceasefire is far more permanent than an Islamic "Hudna ceasefire"!
What is an Islamic "Hudna ceasefire"? A Hudna ceasefire is known to be temporary, usually observed until the Islamic side / military has grown in strength until it is overwhelmingly more powerful than the enemy.
A Muslim Hudna -- Hodaibiah agreement -- was first signed between the Prophet Muhammad and the heretics of Mecca, and that was subsequently breached by Muhammad as he slaughtered his enemies.
Therefore, an Islamic Hudna ceasefire is just a tactical pause in the fighting with a superior force so that the Muslim military can continue its buildup for the eventual annihilation of the enemy. That was the type of "ceasefire" which the Palestinians reached with Israel.
This last quote emphasizes how temporary and one-sided and meaningless a Hudna ceasefire is:
"All the agreements that are made are temporary, until the command shall come
from Allah, until the destiny from Allah shall be realized". (The Jerusalem Post, June 29, 2003)
The IDF assured everyone that they could live with a ceasefire, because they had achieved all their goals.
NEWS BRIEF: "The IDF confirms Gaza ceasefire after 'our goals achieved', " DEBKAfile, Nov 14, 2019
"IDF spokesman Brig, Gen. Hedy Silberman confirmed on Thursday that a ceasefire with Islamic Jihad had been agreed, after "we achieved all our goals in 48 hours." Naming the operation for the first time at "Black Belt," he said, "We must continue to focus on the northern arena – Iran is not just active in Syria." The spokesman added: "We used a small part of our capabilities, but we did not engage in fighting with Hamas, or Hizballah or Iran."
In the meantime, Palestinian forces blatantly broke this Hudna ceasefire.
NEWS BRIEF: "Rocket sirens 90 minutes after Islamic Jihad, Egypt claim ceasefire", DEBKAfile, Nov 14, 2019
"A ceasefire at 5.30 a.m. Thursday, Nov. 14, claimed by a senior Islamic Jihad spokesman and Egyptian official, broke down after 90 minutes when rocket sirens were heard over southern Israel. There was no confirmation from Israel of any truce agreement after 48 hours of heavy Jihad rocket fire and IDF attacks on its Gaza infrastructure.."
A PIJ commander accidentally stated that Tehran was in total control.
NEWS BRIEF: "Islamic Jihad leader admits: Tehran is calling the shots", World Israel News, Nov 13, 2019
"By its own admittance, the Gazan terrorist group that has fired over 200 rockets at Israel since early Tuesday morning is not calling the shots in the escalation of its fight with the Jewish state – Iran is. 'Only Tehran will decide if this round continues or stops', a senior Palestinian Islamic Jihad (PIJ) leader told Israel Hayom on Wednesday. This confirms what has been an open secret for a long time – that PIJ is a full-fledged Iranian proxy, acting on the behest of Israel's arch-enemy right at its border."
Please take a few moments to see where this latest rocket barrage has hit tiny Israel.
Israel Under Fire: Interactive Map of rocket strikes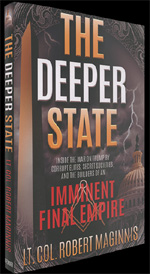 3. AOC insists that she and her cabal are NOT pulling the Democrat Party to the left; rather, she is just bringing the party "home"!
NEWS BRIEF: "AOC Tells Scared Dem Establishment: We're Not Pulling Party Left, but Bringing It "Home", The New American, 13 Nov 2019
"Having control of the media, academia, and entertainment, the Left has long been effective at giving the radical and new (or previously rejected) status-quo status. Enter Representative Alexandria Ocasio-Cortez (D-N.Y.). Reacting to liberal establishment fears that her set's socialist agitation is pulling the party too far left, she has claimed that it's actually just a case of returning to Democrats' historic roots."
If you look at the Democrat Party since its inception in 1829, you will be amazed at how historically poisonous this party has been to America.
NEWS BRIEF: "Video -- "The Inconvenient Truth About the Democratic Party" by African-American Professor of Political Science and Law, Carol Swain, Prager University
"Did you know that the Democratic Party defended slavery, started the Civil War, founded the KKK, and fought against every major civil rights act in U.S. history? Watch as Carol Swain, professor of political science at Vanderbilt University, shares the inconvenient history of the Democratic Party."
And, yet, Democratic politicians are "Master Manipulators", skillful in the art of rhetorical persuasion (Propaganda).
4. Joe and Hunter Biden are now known to have arranged for the Ukrainian Government to pass enormous sums of money using a "back door" specifically created for that purpose.
NEWS BRIEF: "The Biden's Became Rich With Back-Door Payments From The Ukrainians", Sons of 1776 News, 13 Nov 2019
"New memos released last week reveal Burisma Holdings, Hunter Biden's Ukrainian natural gas company, pressured the Obama State Department to help end the corruption investigation during the 2016 election cycle just one month before then-Vice President Joe Biden forced Ukraine to fire Victor Shokin, the prosecutor probing his son Hunter."
"Joe Biden bragged about getting Victor Shokin fired during a 2018 speech to the Council on Foreign Relations."
"According to CD Media last week former Ukrainian official Oleksandr Onyshchenko said Hunter Biden was receiving "off the books" payments from Burisma in the millions. On Tuesday CD Media posted leaked records of payments to Hunter Biden from Burisma Holdings totaling millions."
But, Democrats have actually tried to turn these illegal actions 180 degrees, as they accuse Trump and his officials of the very treasonous acts which were committed by Joe and Hunter Biden, and possibly, by President Barack Obama!
Do not be deceived.
---
ARE WE BUILDING THE KINGDOM OF GOD?
Volumes 1 and 2 now available.
Select the image below for more information or to watch the trailer.
---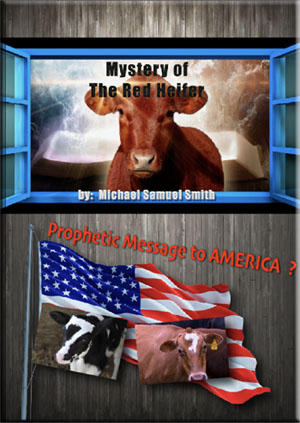 "The Mystery of the Red Heifer"
DVD by Michael Samuel Smith
A wonderful miracle has just occurred, one that carries with it exciting Messianic implications! Two (2) Red Heifers were born in 2014 with the number '7' etched in their foreheads. This miracle is a sign from Heaven to Earth, from God to America.
In Part 1, join Biblical investigative reporter, Michael S. Smith, as he and his research team travel to Gatseville, Texas, to interview the owner of a red heifer named Shemitah and make comparisons between her and the other red heifer born in Pennsylvania.
In Part 2, we will see what God told Israel to do with the perfect red heifer and then learn that Israeli religious authorities are carrying out Gods plan right now!
In Part 3, you will be excited to realize that Jesus fulfilled all of the red heifer requirements during His life and ministry.
Share this most important prophetic development with your friends, relatives and the unsaved as time is getting very short. Only $19.99
NOTE: Michael Smith is the author of the popular DVD titles, "The Cyrus Effect" and "Joseph In Egypt"
---
"UNHOLY COVENANTS: Challenges For The 'Christian' Mason"
New DVD - by Bill Schnoebelen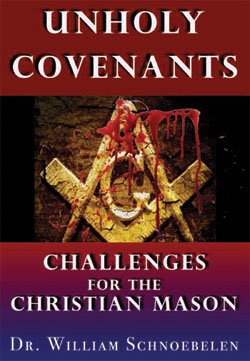 Regularly $24.95, Now Only $19.95 - You Save $5.00
Tragically, tens of thousands of Christian men are members of the Masonic Lodge. A surprising number are pastors, deacons and elders! Sadly, these men have their spiritual eyes blinded to Masonry's bloody roots, perverse hierarchy and despicable, secret rites. Exposing ALL THIS MASONIC EVIL in a passionate argument often creates volatile anger and deep resentment -- which feeds demonic entities and thwarts their liberation by Jesus the Messiah!
HOWEVER, with sincere prayer and the seasoned, Scriptural instruction provided in this DVD teaching, you can speak CONFIDENTLY to those deceived by Masonry's DARK COVENANTS and start ministering Jesus's Liberation and Deliverance with authority!
LEARN to compare Scripture against arcane, Masonic obligations and rites, and share Dr. Williams testimony of liberation from his nine years of intense involvement with the Lodge. Witness to others the ANTI-CHRIST dangers of Freemasonry -- all without the shock factor!
Teaches you how to renounce Lodge membership, spirituality, headship, and how to compose a demit letter to various Masonic bodies to sever demonic chains from the dark forces behind Masonry!
2 Hours Long --
Related DVD Titles