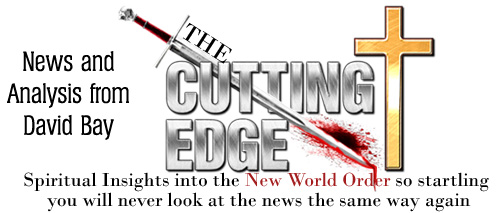 ---
News Alert - Thursday, 8/11/2022
Read the most current Newsalert Online
OUR NEW PODCAST IS NOW ONLINE
---
New Mac Dominick DVD!
"Living In The Time of the Paradigm Shift: System Breakdown"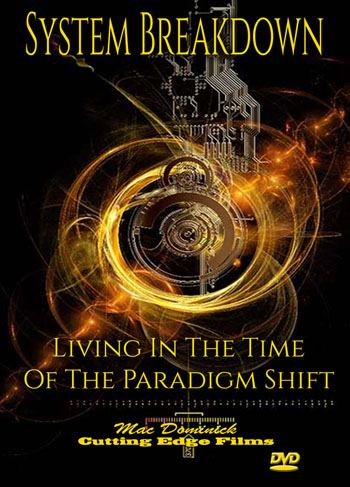 On March 21, 2022 President Joe Biden said 'Now is the time when things are shifting, there's going to be a new world order out there, we've got to lead it, and we've got to unite the rest of the free world while doing it.'
The President is talking about the 'Paradigm Shift' to take us into the New World Order and stage the Antichrist.
We are on the verge of that New World order and our current system is breaking down. Gas prices are up, inflation is the worst in 40 years, interest rates are rising, and customer confidence is collapsing.
This video is the most relevant and current on the market today, combining the best in the current progress of Bible prophecy in world news and in the unique Cutting Edge viewpoint. This understanding will affect -- should affect -- every other aspect of the current collapse of this once free and mighty nation!
This DVD is a 2-DVD set running about 2 1/2 hours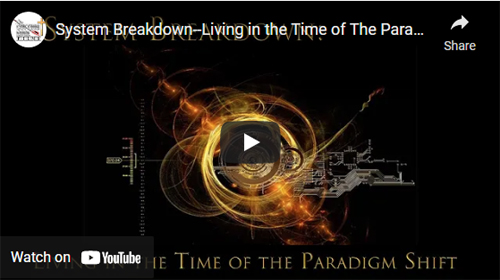 ---
We MUST Have Your Support!!
We want to thank all of our financial supporters. Over the years your support has proven crucial in enabling us to make our full site free for everyone so that those who cannot afford to donate can have full access. BUT, This year we have experienced the painful 'birth pangs' of a world which is going crazy as it spins toward Antichrist!
We are clinging to life in a barren land, much as this struggling tree shown above! Our heartfelt thanks for helping us continue our outreach and preventing Cutting Edge from disappearing from the Internet, at a most crucial time in world history!
We have always believed that more souls will be won for Jesus Christ during the Last of the Last Days than in entire previous centuries. But, we must have your financial support to make this possibility a reality.
Please do not desert us now!
Thank you in advance,
David Bay, Director
---
"What's Next in Bible Prophecy (DVD Set)
by Dr. Robert Lindsted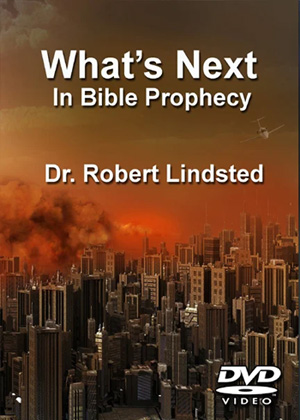 Matthew 24:3: And as he sat upon the mount of Olives, the disciples came unto him privately, saying, Tell us, when shall these things be? and what shall be the sign of thy coming, and of the end of the world?
As the world continues to wax worse and worse, one thing is very clear: Christ's return is drawing near.
Episode 1 – What to expect next on God's Calendar, going into the rapture why and when!
Episode 2 – What's Next on God's Calendar, "Coming Soon… on the Earth you Live on! Rapture, Tribulation, Armageddon!
Episode 3 – The coming war of Armageddon in the Jezreel Valley! Episode 4 – The Millennial Kingdom, often referred to as the Millennium. The amazing things that we will see, as well as the Sheep/Goat judgements.
Episode 5 – The Millennial Kingdom, focusing on the restoration of creation!
Episode 6 – The Great White Throne Judgement where all unbelievers will be judged for their rejection of Christ along with Satan, the fallen angels and many more.
Episode 7 – The New Heavens and the New Earth, the beauties of Heaven and power of God. In this 2-disc series, Dr. Robert Lindsted takes us on a journey through the Bible as we study to find out more about the end times and What's Next in Bible Prophecy.

Over 3 hours of Bible Teaching
Seven Segments on 2 DVDs
A Complete Study of The Rapture, and the end of this age!

---
Critically Important News Articles - Analysis
I. President Biden was attempting to seize dictatorial powers at the Donald Trump mansion at Mar-a-Lago, Florida, on Tuesday, August 10.
NEWS BRIEF: "Trump raid is part of plan for dictatorship", BPR Media News, August 10, 2022
"The FBI raid on Donald Trump's residence is part of an ongoing political agenda to impose a dictatorship on the United States. The agenda has failed temporarily with Democrats' inability to pass their voting law and pack the Supreme Court. However, those behind the Biden regime never quit. They know they will soon lose political power, and this raid is part of their counterattack to eventually recover it."
I personally believe that key officials within the Biden Administration have conceded nothing as to how 2022 and the 2024 elections are going to turn out. Yes, normal historical voting points to a landslide victory this Fall, but if the cheating patterns for 2020 continue, normal election results can be dramatically changed.
"Biden regime managers and their partners have been demonizing Trump and his supporters since 2015. People's reactions to the raid depend on their opinion of Trump."
"Many commentators are saying the raid will have permanent effects."
" Biden regime managers and their partners want Republicans, once they have power, to do to them what they have been doing to Republicans. This would complete the cycle of politicized justice, which would mean the end of our constitutional republic."
For the record, our constitutional republic" has worked these many decades because officials of both parties have respected the constitutional republic and have not actively worked to destroy it by all means necessary.
Not so any more.
What is the bottom line truth about this Biden/Trump nexus?
"We must stop pretending that we are in a normal political situation in which we can find common ground with our opponents. There are only two sides now: liberty, representing traditional values, and tyranny, representing no values. With sufficient awareness and traditional American grit, we can rebuild our country within the rules, the laws, and the Constitution."
NEWS BRIEF: "Sources, Trump lawyer make eyebrow-raising accusations against FBI agents who conducted Mar-a-Lago raid", The Blaze, August 10, 2022
"... the purpose of the raid was to retrieve "presidential records and evidence of classified information being stored there."
" 'Sources further alleged that FBI agents barred Trump's attorneys — who arrived at Mar-a-Lago shortly after the raid began — from witnessing the search, which is unusual ... "
"Shockingly, sources even alleged FBI agents demanded surveillance cameras be switched off, but Trump's employees did not comply with the request."
No nation operating under the rule of law would ever have conducted such a dictatorial raid on the major home of a previous political opponent.
NEWS BRIEF: "GOP Candidates Blast FBI's Mar-a-Lago Raid", Breitbart News, 9 August 2022
"Republican candidates are slamming the Federal Bureau of Investigation's unprecedented raid of former President Donald J. Trump's Mar-a-Largo estate in Palm Beach, Florida."
* "Kari Lake, the GOP gubernatorial nominee in Arizona, called the raid an "incredibly horrendous abuse of power'."
Trump stated the obvious in the most succinct statements of protest:
"This is one of the darkest days in American history: the day our Government, originally created by the people, turned against us. This illegitimate, corrupt Regime hates America and has weaponized the entirety of the Federal Government to take down President Donald Trump.
Our Government is rotten to the core. These tyrants will stop at nothing to silence the Patriots who are working hard to save America. This is an incredibly horrendous abuse of power. "
* "Blake Masters - 'When street crimes go unsolved but opposition leaders are hounded by federal police, you're living in a third world country."
2. As Monkeypox continues to spread throughout the Gay Men population, the Media continues to spread "propaganda of scarcity"!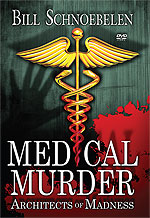 NEWS BRIEF: "Monkey Business on Monkeypox", American Greatness, August 9, 2022
"Monkeypox has America's public health establishment in a bit of an awkward spot. Health and Human Services Secretary Xavier Becerra last Thursday labeled monkeypox a public health emergency. 'We're prepared to take our response to the next level in addressing this virus, and we urge every American to take monkeypox seriously and to take responsibility to help us tackle this virus,' he said. "
"Sounds, well, serious. But in reality, monkeypox so far has not proven to be a virus that can strike anyone at any time ... with the vast majority of those cases occurring among men who have sex with men."
"... Still, it's worth asking why all the hand wringing about a disease that has yet to kill a single American, and that has so far affected a number of Americans almost equal to those who are hospitalized every day for COVID-like symptoms? "
3. Rev. Al Sharpton has revealed a new type of low in today's spiritual leadership.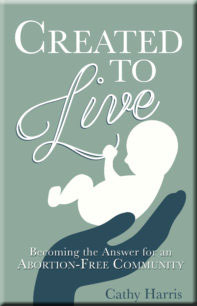 NEWS BRIEF: "Rev. Al Sharpton Claims Bible and Religion Support 'Choice' in Abortion", Breitbart News, Aug 10, 2022
"The Bible is about 'choice' when it comes to abortion, according to left-wing civil rights activist Rev. Al Sharpton ..."
"Al Sharpton on abortion/choice: "The Bible is about choice. You can go to heaven or hell."
Sharpton should consult Jesus on the matter of personal free will be pitted against Jesus' pre-creation selection. Listen: "Ye have not chosen me, but I have chosen you, and ordained you, that ye should go and bring forth fruit, and that your fruit should remain: that whatsoever ye shall ask of the Father in my name, he may give it you." (John 15;16, KJV)
Getting thrown into Hell is a mighty awful thought to anyone. Most people think of a person "falling down" into Hell, as well they should because that is the language the Bible uses directly to describe Hell. Yet, the Bible also says, indirectly, that men have to climb up to Hell.
"THE BIBLE DECLARES: MEN HAVE TO CLIMB UP TO GET TO HELL!"
"Sharpton suggested that abortion be presented as a 'choice' issue instead of one condoning the killing of a fetus, also known as feticide.
Sharpton actually stated that the Bible was based upon 'personal choice'!
Well did the Bible describe such people at the End of the Age: "For there are certain men crept in unawares, who were before of old ordained to this condemnation, ungodly men, turning the grace of our God into lasciviousness, and denying the only Lord God, and our Lord Jesus Christ ... " (Jude 4: KJB)
Poor Al Sharpton! He will come forward for the White Throne Judgment and he shall then hear from Jesus: 'Not every one that saith unto me, Lord, Lord, shall enter into the kingdom of heaven; but he that doeth the will of my Father which is in heaven. Many will say to me in that day, Lord, Lord, have we not prophesied in thy name? and in thy name have cast out devils? and in thy name done many wonderful works? And then will I profess unto them, I never knew you: depart from me, ye that work iniquity (continued to sin)." (Matthew 7:23-28, KJV)
4. The Biden Administration has now provided China with innovative, cuttingedge battery technology.
NEWS BRIEF: "U.S. Department of Energy Gives Revolutionary Battery Technology to China", Brietbart News, 8 Aug 2022
"An American company called UniEnergy developed revolutionary battery technology that could theoretically allow a house to be powered by solar energy. The company that made this breakthrough ten years ago is dead and gone because the U.S. Department of Energy (DOE) inexplicably gave its tech to China while preventing American companies from manufacturing it."
I wonder how much Hunter Biden got as commission / Communism?
"Yang's company UniEnergy is dead and gone, its employees laid off and its facilities shuttered. Forever Energy started trying to get the vanadium battery technology license over a year ago, while Communist China was merrily cranking out batteries using the technology our federal government helpfully gave it. Dalian Rongke has become the world's top producer of vanadium redox flow batteries, and even gung-ho Skievaski admitted it would be difficult for any American company to catch up with China's head start."
Did the "Big Guy" get his cut?
But, this sad tale is a good example as to how China could more than triple her Gross National Product, even though the American GNP is shrinking!
5. Perverted sex is now considered Mainstream, setting America up for the most grievous sin a nation can commit against its own children.
NEWS BRIEF: 'Licensed Professional Counselor and Sex Therapist' describes pedophiles as a 'marginalized' and 'vilified' group", The Blaze, August 10, 2022
"Miranda Galbreath, a self-described 'Licensed Professional Counselor and Sex Therapist in Erie, PA', has described pedophiles — whom she refers to as 'minor-attracted persons'— as a "marginalized population" which is "probably the most vilified population of folks in our culture'."
Such deviants are no longer considered 'criminals', but who are simply "minor-attracted persons."
Listen to God describe the sinful aims of people living at the End of the Age.
"Babylon the great is fallen, is fallen, and is become the habitation of devils, and the hold of every foul spirit, and a cage of every unclean and hateful bird." (Revelation 18:2, KJV)
"... the kings of the earth have committed fornication with her..." (Rev 18:3)
"Therefore shall her plagues come in one day, death, and mourning, and famine; and she shall be utterly burned with fire: for strong is the Lord God who judgeth her." (Rev 18:3, KJV)
"And the merchants of the earth shall weep and mourn over her; for no man buyeth their merchandise any more." (Rev 18:4, KJV)
America -- the Great Economic Babylon of Rev 18, is no more:
"And the voice of harpers, and musicians, and of pipers, and trumpeters, shall be heard no more at all in thee; and no craftsman, of whatsoever craft he be, shall be found any more in thee; and the sound of a millstone shall be heard no more at all in thee; And the light of a candle shall shine no more at all in thee; and the voice of the bridegroom and of the bride shall be heard no more at all in thee: for thy merchants were the great men of the earth; for by thy sorceries were all nations deceived." (Rev 18:22-23, KJV)