---
NEW PODCAST -
ALL VIDEOS ARE STILL ALSO AVAILABLE ON DVD
OUR NEWEST FLASH DRIVE COLLECTIONS -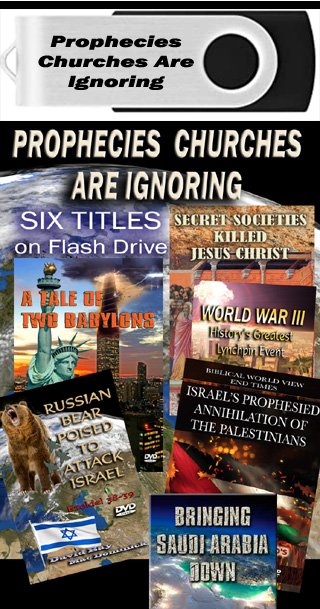 Prophecies Churches Are Ignoring Collection - 6 films on Flash-Drive
Why are so many pastors so reluctant to teach prophecy? Why are so many pastors even more reluctant to teach how current events are uniquely fulfilling End of the Age prophecy?
Cutting Edge Director, David Bay, teaches six hard- hitting films on six unique End Times instances where events are fulfilling prophecy, but no one is talking about it. Six hot topics in 3 videos in MP4 format on one USB Flash Drive.
1) Israel's Prophesied Annihilation of the Palestinians
2) Russian Bear Poised To Strike Israel

3) A Tale of Two Babylons

4) World War III: History's Greatest Lynchpin Event

5) Secret Societies Killed Jesus Christ

6) Bringing Saudi Arabia Down

Over 7 Hours of Teaching

Each message is followed by a complete Salvation Plan, so each video becomes a Soul-Winning tool.

These videos are for play on your windows 10 computer or a Mac if you have a USB adapter. This may also play on a smart TV from your computer or on smart phone with a USB flash drive adapter and some technical savvy on your part. See our flash drive instructions for that.

There is so much on this flash drive that we have put the full description in a PDF file for you.

Prophecies Churches Are Ignoring Collection full description
| | |
| --- | --- |
| Price: | $99.94 |
| Sale Price: | $59.99 |
---
THE FREEMASONRY COLLECTION - 7 Films on one Flash Drive
Price: $115.00
Sale Price: $69.98
THIS COLLECTION contains the following Videos on a USB Flash Drive in MP4 format.

Magick, Mysticism, and Masonry - by Doc Marquis

Freemasonry: FATAL In The First Degree -by Bill Schnoebelen, Former Mason, Satanist

Masons In The Pulpit: 'Ichabod' Written Over Your Church Door? - by David Bay and Mac Dominick

UNHOLY COVENANTS: Challenges For The 'Christian' Mason - by Bill Schnoebelen

Masons: Friend or Foe To The Born Again Christian?

Masonic Demolay - Kindergarten for Satanism
Ladies of the Labyrinth: Order of the Eastern Star - by William Schnoebelen
These videos are for play on your windows 10 computer or a Mac if you have a USB adapter. This is about 11 hours of teaching. This may also play on a smart TV from your computer or on smart phone with a USB flash drive adapter and some technical savvy on your part. See our flash drive instructions for that.

There is so much on this flash drive that we have put the full description in a PDF file for you.
The Freemasonry Collection full description

---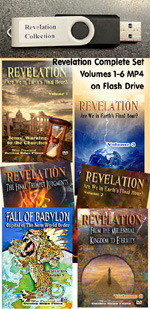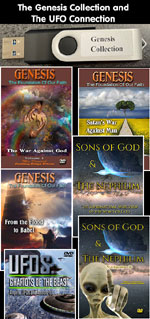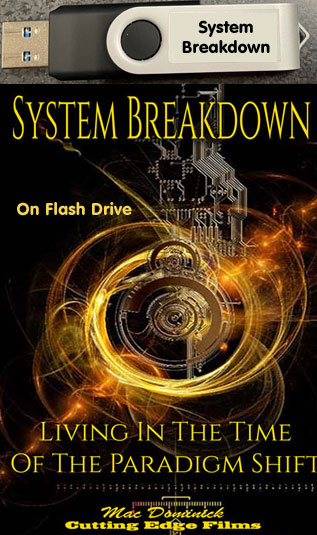 ---
Thank You For Your Faithful Donation!
Thank You!!


---
Critical News Analysis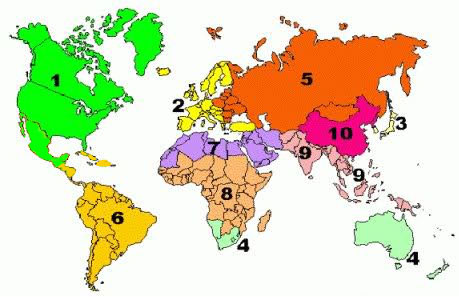 1. Supernation #1 --- North American Union -- is going to be created by the greatest "Mass Migration Event in History!
NEWS BRIEF: "Biden Officials Prepare for 'Mass Migration Event' at Southern Border", NWO, 3/18/22
"Top officials at the Immigration and Customs Enforcement (ICE) agency are reportedly preparing for a "mass migration event" at the United States-Mexico border ... Reports have circulated in recent weeks that Biden is considering ending the Center for Disease Control and Prevention (CDC) order known as Title 42, first imposed by Trump, which gives federal immigration officials broad authority to quickly return border crossers to their native countries.
"An internal ICE email, reviewed by the Washington Post, warned top agency officials that they should prepare for a 'mass migration event' if Biden ends Title 42 ... Biden's top-level officials are bracing for "a massive influx of more than 170,000" illegal aliens if Title 42 is ended. Currently, the officials estimate that about 25,000 foreign nationals are waiting on the Mexican side to rush the border when Biden ends Title 42."
Thankfully, a Federal Judge issued a temporary injunction against lifting Title 42, but the intention of the Biden Administration is to reverse Title 42 at the first opportunity.
Biden's stop-over at the Southern Border with Mexico was a necessary photo shoot on the way to the real purpose, i.e., a major strategy meeting of the North American Leaders!
NEWS BRIEF: "On day two of North American Leaders Summit: Mexican president thanks Biden for not adding to border", Yahoo News, January 11, 2023
"MEXICO CITY – Mexican President Andrés Manuel López Obrador on Tuesday thanked President Joe Biden for being the first president in a long time that has not built "even one meter of wall" along the U.S.-Mexican border."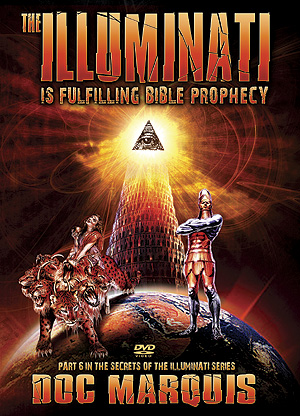 What was the real purpose of this border trip?
Biden was hosting a "North American Leaders Summit"! In other words, this summit was designed to end the sovereignty of three nations: Canada, the United States and Mexico!
And, how was he going to do that? They are going to trigger a huge migration of illegal immigrants across the American/Mexican border. (See the map, above).
At the conclusion of this summit meeting, genuine nation-building proposals were on the negotiating table.
"... other issues the leaders discussed over two days included making North America a 'clean energy powerhouse' and strengthening supply chains for critical minerals, electric vehicles and semiconductors."
What is their collective grouping together of all nations of the world into exactly 10 nations?
10 SPHERES OF INFLUENCE -- INTERNATIONAL REORGANIZATION
1) North America
2) Western Europe
3) Japan
4) Australia, South Africa, and the rest of the market-economy of the developed world.
5) Eastern Europe, including Russia
6) Latin America
7) North Africa and the Middle East
8) Tropical Africa
9) South and Southeast Asia (Including India)
10) China
Every supernation is now being created, and that includes reorganizing Canada/United States/Mexico into one huge supernation! This reorganization will fulfill Daniel 7:7-8 and Revelation 17:12-18!
Does Joe Biden know that he is setting the stage for Antichrist?
2. Government ministers around the globe continue their Climate Change propaganda disguised as a genuine crisis:
Green Govt Minister Says Migrants Fleeing Climate Change Must Be Let In
NEWS BRIEF: "Open Borders Ireland: Green Govt Minister Says Migrants Fleeing Climate Change Must Be Let In", Breitbart News, 12 Jan 2023
"Ireland must prepare to grant asylum to migrants supposedly fleeing climate change, a government minister from the Green Party has declared. Roderic O'Gorman, Ireland's controversial Minister for Children, has declared that his country must make preparations to allow in a large number of migrants supposedly fleeing from the effects of climate change."
At this point, this Irish minister issued a call for an International effort to set immigration standards relative to Climate Change.
""That's something international law is going to have to grapple with because they are not economic migrants in the in the traditional sense — some of them are fleeing a place that no longer exists, or at least may no longer be habitable for humans," he went on to suggest."
Once global meetings are planned, and are acted upon, occur then this whole process could snowball into a global appearance of Antichrist.
Listen to the 200-year-old occult plan to create just exactly what the Bible foretells: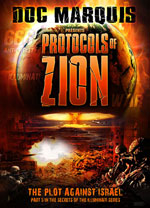 DVD
"When we come into our kingdom, our orators will expound great problems which have turned humanity upside down in order to bring it, at the end, under our beneficent rule. Who will ever suspect, then, that all these peoples were stage-managed by us according to a political plan which no one has so much as guessed at in the course of many centuries?" [End of Protocol No. 13 ]
"The secret societies were planning as far back as 1917 to invent an artificial threat ... in order to bring humanity together in a one-world government which they call the New World Order." [William Cooper, "Behold A Pale Horse", p. 27]
we know that the government is not only global, but coercive, terribly dictatorial, for it possesses the means by which it can force everyone on earth -- important and unimportant, the rich and the impoverished, politically connected and politically impotent -- will be forced to take this mark, without which they cannot participate in the new global economy and government!
3. Republican House Members are so agitated by Biden's "Border Erasure" policy that they have filed articles of impeachment against Mayorkas, Secretary of the Department of Homeland Security.
NEWS BRIEF: "Republicans Waste No Time – 'He Must Go': GOP Rep Files Articles of Impeachment Against Mayorkas", Freedom Headlines, January 11, 2023
"Republicans control the House, so let the games begin! Republican Texas Representative Pat Fallon has introduced a resolution calling for the impeachment of United States Secretary of Homeland Security Alejandro Mayorkas. The Republican congressman is accusing Mayorkas of failing to address the crisis that is unfolding at the United States' southern border."
"With increasingly hostile rhetoric being thrown around regarding border security in America today, only time will tell whether or not these articles will ever see any kind of vote – much less pass – within either chamber before being brought before President Biden himself for review and ultimate approval or rejection."
"Experts" complain that Biden's new policies show he has learned nothing.
NEWS BRIEF: " 'They've Learned Nothing': Experts Say Biden's Latest Immigration Proposal Will Do Little To Alleviate Border Crisis ", Washington Free Beacon, January 12, 2023
"President Joe Biden is pledging to get tough on the border, but the measures he proposed won't alleviate the crisis unless he starts enforcing the laws on the books, immigration experts say ... This is mass immigration by another means. These foreigners need to go somewhere, but this administration has no plan," said Center for Immigration Studies director of investigations and former ICE chief of staff Jon Feere. "From public education to housing to welfare, this administration doesn't care about the strain this will inflict on social services."
Can you see the current U.S./Mexico border being erased?
4. Chaos reigned supreme for several hours yesterday -- on 1-11-2023 -- as an FAA computer malfunction grounded all flights.
NEWS BRIEF: "Chaos as U.S. Commercial Flights Grounded by FAA 'System Failure',"
"Commercial airline flights in the U.S. were grounded Wednesday morning due to a mass system failure. The Federal Aviation Administration (FAA) said it experienced a computer outage and was working to fix the problem."
"Passengers outside the country were also left stranded as they awaited further news on the travel interruption which caused mass cancellations and planes sitting on tarmacs as clearance was initially held back for inbound U.S. flights."
Was this attack a "Trial Run" by foreign hackers?
"Update 5: Normal air traffic operations are resuming gradually across the U.S. following an overnight outage to the Notice to Air Missions system that provides safety info to flight crews. The ground stop has been lifted."
Sowing discord and panic is the Plan.
5. When the Federal Government arrests someone as a "Domestic Terrorist", what can be done to free them?
NEWS BRIEF: "Who Is Going To Save The Government's Political Hostages Branded As 'Domestic Terrorists'?", Canada Free Press, January 9, 2023
"Washington — The newly released $1.7 trillion spending bill to avert a government shutdown and continue funding the government through late 2023 includes several provisions to bolster security and prevent attacks against members of Congress. The bill also tucks away money to help respond to the crushing caseload of more than 930 Jan. 6 prosecutions." (CBS News, Dec. 20, 2022)
Do you mean to tell me that American authorities have arrested almost 1,000 American citizens for the not-illegal demonstration on January 6? And, these "innocent until proven guilty" Americans are still being imprisoned, for two whole years, thus denying them their Constitutional right to "speedy trial" by a jury of their peers.
"More than 930 Americans—media and government smeared as "domestic terrorists", many still in jail with no court dates two long years after the hyped, so-called "insurrection" at the U.S. Capitol on Jan. 6, 2021."
"and according to contents of the $1.7 trillion spending bill, as revealed by CBS, "hundreds more arrests" are expected because "the tonnage of cases, which are being prosecuted in the District of Columbia, are taxing the resources of prosecutors and federal defenders".
Who are these "domestic terrorists"?
"Those being held in jail are NOT "domestic terrorists". They are political hostages of the demented Democrats torn away—and kept away—from their loving families."
The dictatorial, Antichrist government will not end this kind of oppression, for such action is going to prove very "normal" in the New World Order, a.k.a., Kingdom of Antichrist!