SPECIAL NEWS ALERT
March 17, 2008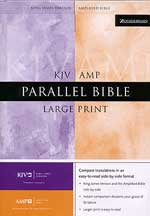 God's Anchor In Times of Trouble
We can petition God on basis of our "necessity" and the "authority of His Word"!!
"... they who know Your name [who have experience and acquaintance with Your mercy] will lean on and confidently put their trust in You, for You, Lord, have not forsaken those who seek inquire of and for You on the authority of God's Word and the right of their necessity."
(Psalm 9:10; Parallel Bible, KJV/Amplified Bible Commentary)
"I sought (inquired of) the Lord and required Him of necessity and on the authority of His Word, and He heard me, and delivered me from all my fears." (Psalm 34:4; Ibid.)
"The young lions lack food and suffer hunger, but they who seek (inquire of and require) the Lord by right of their need and on the authority of His Word, none of them shall lack any beneficial thing." (Psalm 34"10; Ibid.)
"You have said, Seek My face. inquire for and require My presence as your vital need. My heart says to You, Your face (Your presence), Lord, will I seek, inquire for, and require of necessity and on the authority of Your Word." (Psalm 27:8; Ibid.)
I find it completely satisfying to realize that God in His Word has given His saints permission to prayerfully "require" of the Lord that He fulfill His promises of providing for our needs. What joy, and what peace this understanding brings. That is why God assures us, "Do not be afraid of the coming violent upheavals".

Two New Headline News Articles
"Jesus' Triumphal Entry On Palm Sunday -- The Day He Was Presented to Israel As Their Messiah-King"
Our Savior fulfilled THE most exciting and exact prophecies in the entire Bible when He rode into Jerusalem on the donkey with Palm branches spread out on the road, to be proclaimed by the crowd as the King of Israel. Sir Isaac Newton said that the validity of all Bible prophecy could be proven by this one startling fulfillment! - http://www.cuttingedge.org/news/n2278.cfm
"Racial Slurs Are Threatening To Devastate The Democrat Presidential Primary!'
Could this revelation prove to be the undoing of the Obama campaign? Barack's pastor is shown repeatedly saying "God d**n America"! You can see that his ravings are driving his black audience into a frenzy! Does Obama secretly hate America? http://www.cuttingedge.org/news/n2276.cfm
"Cutting Edge Subscriber Notes That Perry Stone - "Voice of Evangelism" - Is Reporting News That Is Most Consistent With Controversial Cutting Edge Teachings About Israel and the Palestinians"
Current News "on the ground" confirms Cutting Edge teaching on the establishment of the Palestinian State and on the long-term conspiracy which is creating a Palestinian State out of tiny Israel. - http://www.cuttingedge.org/news/n2277.cfm

Breaking News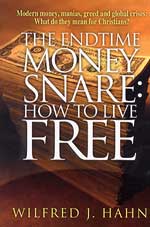 I. The planned demise of the American Dollar continued over the weekend, with several surprising -- even shocking -- events which roiled world stock markets.
NEWS BRIEF: "Sunday surprise: Fed steps into credit crisis", CNN Money, March 17, 2008
"The Federal Reserve, in an extraordinarily rare weekend move, took bold action Sunday evening to provide cash to financially squeezed Wall Street investment houses, a fresh effort to prevent a spreading credit crisis from sinking the U.S. economy. The central bank approved a cut in its lending rate to financial institutions to 3.25% from 3.50%, effective immediately, and created another lending facility for big investment banks to secure short-term loans. The new lending facility will be available to big Wall Street firms on Monday."
Fed Chairman Bernanke informed the public as to the reason for his action.
" 'These steps will provide financial institutions with greater assurance of access to funds', Federal Reserve Chairman Ben Bernanke told reporters in a brief conference call Sunday evening. The new lending facility - described as a cousin to the Fed's emergency lending 'discount window' for banks - is geared to give investment houses a source of short-term cash on a regular basis - if they need it. It will be in place for at least six months and 'may be extended as conditions warrant', the Fed said. The interest rate will be 3.25% and a range of collateral - including investment-grade mortgage backed securities - will be accepted to back the overnight loans."
The Bush Administration quickly added its stamp of approval.
"Treasury Secretary Henry Paulson said he was pleased by Sunday's developments."
Overseas stock markets tumbled at their opening, and the American Dow quickly slipped 200 points down. However, as of the time we posted this News Alert, the market had recovered to where the Dow was actually 21 points up!
This next news story demonstrates how the Illuminati makes huge profits as they deliberately take advantage of the chaos which they started in the first place.
NEWS BRIEF: "JPMorgan acquires troubled Bear: The deal values Bear Stearns at just $2 a share. Regulators hope purchase will stave off wider chaos in financial markets", CNN Money, March 17, 2008
"JPMorgan Chase & Co. said Sunday that it would acquire troubled Wall Street firm Bear Stearns for a mere fraction of what it was once worth .. The all-stock deal values Bear Stearns at $236 million, or just $2 a share. The company's stock had closed at $30 on Friday, down a staggering 47% for the day. Regulators support the deal and the Federal Reserve provided $30 billion in funding..."
Going back to the CNN Money article, above, we see that investors are not pleased about the acquisition of Bear Sterns at only $2.00 per share.
"The fire-sale price raises questions about the value of other investment banks. 'A $2 per share price will send a shudder through every investment bank investor in the world', said James Ellman, head of San Francisco-based Seacliff Capital, a hedge fund specializing in financial services. 'Many will say that stand-alone investment banks' days are numbered'. That could spell trouble for firms such as Lehman Brothers and Jefferies Group, which, like Bear Stearns, don't have large asset or wealth-management businesses for support. These divisions are helping prop up firms such as Morgan Stanley during these tough times on Wall Street."
In addition to managing the American Dollar downward to the point of near-collapse so that it can be replaced by the North American Union 'AMERO', financial banks are planned to be merged into a truly global control -- a more singular global company. This managed crisis looks as though it is starting to accomplish this goal.
Rothschild And The Battle of Waterloo
However, the way in which the long-standing Illuminati firm, J.P. Morgan, acquired Bear Stearns for such an unbelievably low price is exactly how other Establishment firms have acted in the past to dramatically increase their total value, at the expense of others. Do you remember the Battle of Waterloo, a most important battle which preserved the independence and power of Great Britain over France? Listen to this report as to how the Rothschild family became so filthy rich virtually overnight that they were able to lead the financial drive to achieve the New World Order, quoting "NATHAN ROTHSCHILD & THE BATTLE OF WATERLOO", Aladdan, 10 November 2003)
"As the wealth and power of the Rothschilds grew in size and influence so did their intelligence gathering network. They had their 'agents' strategically located in all the capitals and trading centers of Europe, gathering and developing various types of intelligence ... it was based on a combination of very hard work and sheer cunning ... Rothschild coaches careened down the highways; Rothschild boats set sail across the Channel; Rothschild agents were swift shadows along the streets. They carried cash, securities, letters and news. Above all, news -- the latest exclusive news to be vigorously processed at stock market and commodity bourse."
"And there was no news more precious than the outcome at Waterloo..." (The Rothschilds p. 94).
"Upon the battle of Waterloo depended the future of the European continent. If the Grande Army of Napoleon emerged victorious France would be undisputed master of all she surveyed on the European front. If Napoleon was crushed into submission England would hold the balance of power in Europe and would be in a position to greatly expand its sphere of influence ... There were vast fortunes to be made -- and lost -- on the outcome of the Battle of Waterloo. The Stock Exchange in London was at fever pitch as traders awaited news of the outcome of this battle of the giants. If Britain lost, English consuls would plummet to unprecedented depths. If Britain was victorious, the value of the consul would leap to dizzying new heights .. As the two huge armies closed in for their battle to the death, Nathan Rothschild had his agents working feverishly on both sides of the line to gather the most accurate possible information as the battle proceeded. Additional Rothschild agents were on hand to carry the intelligence bulletins to a Rothschild command post strategically located nearby."
"Late on the afternoon of June 15, 1815, a Rothschild representative jumped on board a specially chartered boat and headed out into the channel in a hurried dash for the English coast. In his possession was a top secret report from Rothschild's secret service agents on the progress of the crucial battle. This intelligence data would prove indispensable to Nathan in making some vital decisions. The special agent was met at Folkstone the following morning at dawn by Nathan Rothschild himself. After quickly scanning the highlights of the report Rothschild was on his way again, speeding towards London and the Stock Exchange ... Arriving at the Exchange amid frantic speculation on the outcome of the battle ... Rothschild agents immediately began to dump consuls on the market. As hundred of thousands of dollars worth of consuls poured onto the market their value started to slide. Then they began to plummet."
"Nathan continued to lean against 'his' pillar, emotionless, expressionless. He continued to sell, and sell and sell. Consuls kept on falling. Word began to sweep through the Stock Exchange: 'Rothschild knows'. - 'Rothschild knows. Wellington has lost at Waterloo'. The selling turned into a panic as people rushed to unload their 'worthless' consuls or paper money for gold and silver in the hope of retaining at least part of their wealth. Consuls continued their nosedive towards oblivion. After several hours of feverish trading the consul lay in ruins. It was selling for about five cents on the dollar."
At that point, Rothschild signaled to his agents on the floor to begin buying these nearly worthless stocks! Overnight, the Rothschild fortune hit dizzying heights -- because once the word arrived that Great Britain had actually won at Waterloo, the stock market exploded to new heights, taking the companies which Nathan Rothschild had just purchased at only 5% of true value back up to the true value and beyond. The value of the Rothschild fortune was instantly multiplied over 20 times.
This is the way the Illuminati operates, and it is the way in which J.P. Morgan has just bought out a major competitor! You can watch for other acquisitions of this type as the "Order out of Chaos" plan continues to unfold.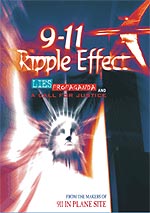 DVD
II. Pentagon admits no Saddam-Qaeda link: US administration tries to bury release of Pentagon study confirming that Saddam had no link to Bin Laden", Middle East Online, March 13, 3008
"WASHINGTON - A detailed Pentagon study confirms there was no direct link between Iraqi ex-leader Saddam Hussein and the Al Qaeda network, debunking a claim President George W. Bush's administration used to justify invading Iraq. The US administration on Thursday tried to bury the release of the study, limiting distribution of the report and making it available only at individual request and by mail -- instead of posting it on the Internet or handing it out to reporters. Coming five years after the start of the war in Iraq, the study of 600,000 official Iraqi documents and thousands of hours of interrogations of former Saddam Hussein colleagues 'found no smoking gun (i.e. direct connection) between Saddam's Iraq and Al Qaeda', said the study, quoted in US media."
How about that! President Bush is again caught lying, about an issue so important because the Iraqi invasion it justified has murdered hundreds of thousands of Iraqi citizens, many thousands of American soldiers and has poisoned the entire country with Depleted Uranium poisoning (Read our many articles on Depleted Uranium poisoning for more details). Over the next 20 years, virtually the entire population of Iraq will be dead or dying and the country will officially be declared 'uninhabitable', according to a military doctor trained in modern warfare, who has accurately advised me on this matter.
However, remember that Cutting Edge posted numerous articles and news stories on Daily News Updates all during 2003 and 2004 in which we warned that the evidence against Saddam Hussein was manufactured, and we predicted that one day, the truth would come out. If you have not read our major two articles on these lies and distortions by which the Bush Administration justified this horrific invasion, please read:
NEWS1890 --- "BUSH/BLAIR JUSTIFICATION OF IRAQ INVASION: NOW PROVEN TO BE LIES, DISTORTIONS, EXAGGERATIONS! Part 1 of 2" -- "CIA said Saddam Hussein posed 'no imminent threat' in the months before last year's invasion [George Tenet, Director of the Central Intelligence Agency]

NEWS1890B - "BUSH/BLAIR JUSTIFICATION OF IRAQ INVASION: NOW PROVEN TO BE LIES, DISTORTIONS, EXAGGERATIONS! Part 2 of 2" - Before Bush ordered the Iraq invasion on 3/20/2003, he received numerous warnings from people high and low telling him that the US had not proven its case against Iraq, and that Iraq probably did not possess WMD. We shall show you these articles in this treatise."
Let us briefly return to this featured article, from Middle East Online:
"Other reports by the blue-ribbon September 11 commission and the Pentagon's inspector general in 2007 reached the same conclusion but none had access to as much information ... ABC reported the study initially was to be posted on the US military's website accompanied by a background briefing with the study's authors. But the Pentagon scrapped those plans and took the unusual step of offering only to send the report by mail to those who ask for it. Bush, Vice President Dick Cheney and top aides have insisted there were links between Saddam and Al-Qaeda, citing the alleged ties as a rationale for going to war in Iraq. 'The reason I keep insisting that there was a relationship between Iraq and Saddam and al-Qaeda is because there was a relationship between Iraq and al-Qaeda', he told reporters in June 2004."
This lie was one of the most repeated in the entire period from 2002-2007. The only lie repeated more often was that Saddam possessed working Weapons of Mass Destruction and that he was planning to threaten the entire region. Oh yes, and this lie continued, he might give these weapons to Osama bin Laden, leader of what is called Al-Qaeda! Therefore, these two lies were joined to create a very frightening scenario, one that justified the invasion.
America's 'Christian' President, George W. Bush, has shamed us all with his lies, his torture policy, and his use of the most toxic uranium weapons ever devised. Can you see this Scripture unfolding in the news?
"For her iniquities, her crimes and transgressions are piled up as high as heaven, and God has remembered her wickedness and her crimes and calls them up for settlement." (Revelation 18:4; as God unfolds His judgment upon the Economic Babylon, which we have shown to be America -- NEWS1830, last half of the article)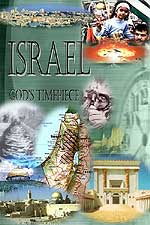 DVD
III. Israel is facing a dramatically increased threat from Islamic rockets, but the civilian government of PM Olmert is handcuffing the IDF!
NEWS BRIEF: "Islamic Jihad Boasts: We have 22-km range rockets", The Jerusalem Post, March 17, 2008
"The Islamic Jihad has developed a new rocket, it was announced early Sunday. The group said that the new rocket had a range of 22 kilometers and was capable of striking areas south of Ashkelon, Israel Radio reported."
This story is the first confirmation that Hamas terror units had actually fielded a rocket with this range. Now, additional tens of thousands of Israeli citizens are under the terrorist gun. How is the Israeli Defense Force reacting? Are they planning an immediate strike or re-occupation of The Gaza Strip before these rockets starting landing against Israeli targets!
No, the IDF is planning to allow this threat to continue for the long-term!
NEWS BRIEF: "Israel Air Force may buy vertical-takeoff planes to dodge Hizballah-Hamas rockets", DEBKAfile Intelligence, March 16, 2008
"The expanding Palestinian and Lebanese Hizballah's missile threats to its southern and northern air bases have persuaded Israeli's Air Force to consider switching its procurement plans from 100 US F-35A stealth jets to the F-35B Short Takeoff and Vertical Landing (STOVL) version, designed to serve the US Marine Corps under fire. Israel's southern and northern air bases have come within range of rockets from Hizballah in Lebanon and Hamas from the Gaza Strip, respectively, and possibly from the West Bank too. Air landings and takeoffs have therefore become hazardous. Israeli air bases and installations have been fortified against Palestinian rocket attack from the Gaza Strip and the West Bank."
" 'Air base survivability is no longer hypothetical', said one retired air force general ... IAF chiefs reckon that in any future flare-ups, the Palestinians will not be satisfied with hitting Sderot and Ashkelon but will go for its main air bases as well."
The IDF has the capability NOW to destroy this Palestinian rocket launching capability! However, Israeli leadership is making long-term plans to simply live with this danger! Purchasing 100 F-35B Short Takeoff and Vertical Landing (STOVL) is a long-term scenario, which means the decision has been made at the highest levels of the Israeli government to live with this dangerous terrorist situation rather than to strike quickly to remove it now.
Many more Israelis are going to die when the fighting really becomes intense, at the time when the conflict is planned to escalate into the planned World War III.

New In The Bookstore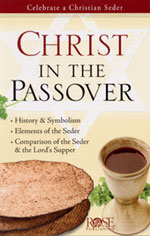 Pamphlet - Christ In The Passover - Celebrate Your Jewish Roots - Witness To Jewish Friends
The Passover is the Old Testament feast which celebrates and commemorates God's liberation of Israel from Egypt.
This Passover also foreshadows Jesus' sacrifice on the cross; it is a "type" of Jesus' actual death on the cruel Roman Cross
Examine the Biblical origin and symbolism of the Passover to better understand the comparison of Jesus to the Passover lamb
Compare the Passover seder to the Lord's Supper. Includes a plan for a Christian seder meal.
Great witnessing and soul-winning tool to your Jewish friends and loved ones
Pamphlet is laminated, folding out to 14 panels, 38" long - http://www.cuttingedge.org/detail.cfm?ID=1796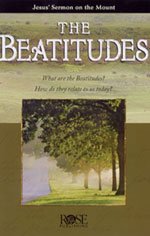 Pamphlet - Jesus' Beatitudes
Jesus' beloved teachings about finding hope and joy in the life of the believer offers a true picture of God's blessing for all His saints
Understanding the Beatitudes will help Christians learn how to live the 'Kingdom Life'. Those people who follow Jesus will be inspired and challenged to live out these attributes in contrast to worldly values
* Poor In Spirit' * Mourning; * Meekness; * Righteousness; * Mercy; * Purity in heart; * Peacemaking; * Persecution
For each lovely Beatitude, the explanation includes: 1) What does the Beatitude mean? 2) Related Scripture References are provided; 3) Application to Real Life
Pamphlet is fully laminated -- http://www.cuttingedge.org/detail.cfm?ID=1800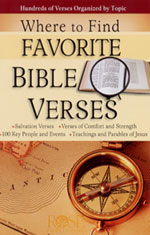 Pamphlet - Where To Find Your Favorite Bible Verse
You don't have a photographic memory? This pamphlet lists the most important verses in Scripture organized by topic --
* Forgiveness; * God's Love; * Acceptance by God; * Jesus' death; * Salvation; * Fruit of the Spirit; * Anger; * Beatitudes; * 10 Commandments; * Great Commandment; * Promises of Comfort and Strength; * Jesus the Only Way; * Faith, not Works; * God's Mercy; * What God requires and many more wonderful Scriptures.
Perfect for people who do not remember the exact Bible reference for their favorite Scripture
Pamphlet is fully laminated, folding out to 14 panels, 38" inches
http://www.cuttingedge.org/detail.cfm?ID=1798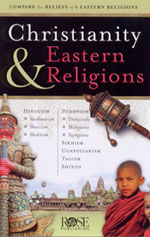 Pamphlet - Christianity & Eastern Religions
Pamphlet offers a detailed comparison of Christianity with the major types of Hinduism and Buddhism, including the following information: 1) Founder and Key Writings; 2) Who Is God? 3) How is a person to be saved? 4) What happens after death 5) Other interesting beliefs and practices
Profiles of current religions and cults, including Transcendental Meditation, Hare Krishna, Self-Realization Fellowship, Soka Gakki.
Focuses on the Dalai Lama and Tibetan Buddhism.
Profiles of other Eastern religions, including, Janism, Sikhism, Falun Gong, Confucianism, Taoism, Shinto, as well as beliefs and practices such as Reincarnation and Karma, Feng Shui, Yoga, Eastern meditation
Pamphlet fully laminated -- http://www.cuttingedge.org/detail.cfm?ID=1797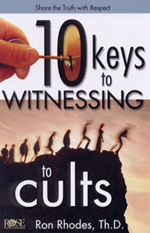 Pamphlet - 10 Keys To Witnessing To People Trapped In The Cults
Expert author Ron Rhodes helps dispel believer's feelings of insecurity when confronted with cults. Ten easy keys will prepare you to witness in a loving, respectful, and informed manner to the cult people at your door, at your work, or in your neighborhood
Tips include common objections cultists are trained to counter, strategic questions to ask them, and easy ways to demonstrate Jesus' Deity -- and much more
Pamphlet is fully laminated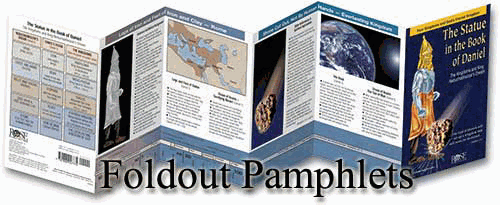 In the past year, these beautifully laminated, fold-out pamphlets has become our most popular category. We have created a "Pamphlets" section, which now has 58 different pamphlets! These pamphlets are so popular because they contain so much information and are so readable and easily understood, and all for only $3.99!
Great for Sunday School, Bible study and Home Schooling!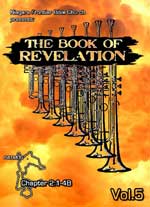 "Dynamic 'Book of Revelation' Study -- VOLUME 5"
Rev 2:1-4 - 6 Hours On 6 DVD's
Pastor Crone begins with about 15 minutes of current news articles from around the world showing how Bible prophecy in unfolding right before our very eyes and then he delves right into the text, including a study of key words and phrases in the original Greek
Key portions taught from this passage which relate to current events are:
1) Exposes Global Warming Scam along with Weather Control Technology being used to create a Global Crisis to launch the New World Order
2) Exposes Paganistic Environmental Earth Worship in the American Church that's aiding in the formation of a One World Religion
3) Exposes Fake Evangelists going into Churches to rip people off of their money and later these "evangelists" admitting they are atheists
4) Exposes Global Mind Control Technology and how it will be implemented to trick people into worshipping the antichrist
5) Exposes Verichip's plan to first track all animals then all people
This Volume 5 set consists of 6 DVD's - http://www.cuttingedge.org/detail.cfm?ID=1794
"COMBO OFFER: Dynamic 'Book of Revelation' Study
All FIVE Volumes -- all 30 DVD's - On Sale! You Save $50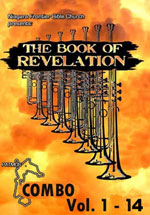 Regularly $149.95 if bought separately
On Sale $99.95
You Save $50.00!
At this special price, each of the 30 DVD's costs only $3.34 each!
Volume 1 teaches Rev 1:1 -4; Volume 2 teaches Rev 1:4-8; Volume 3 teaches Rev 1:9-13; Volume 4 teaches Rev 1:9-13; Volume 5 teaches Rev 2:1-4
"ONE WORLD - Global Economy, Government, & Religion In The Last Days"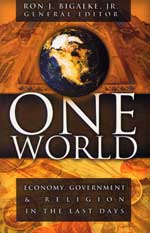 Regularly $15.99
On Sale $12.99
Current are setting the stage for a worldwide transformation. The Bible prophesies of a future political leader known as Antichrist, who will control the world's economy, government and religion. As speculation increases it is necessary for believers to understand Scripture clearly and the times in which they live.
Scripture is to believed and trusted!
This fascinating book you will learn: 1) Strategies Satan is setting as a deadly snare for the Endtimes; 2) Biblical prophecies concerning the global economy, government and religion; 3) Global, international perspective of Biblical prophecies; 4) Forewarning and plea for discernment amongst the Church; 5) Biblical prophecies of Jesus' Kingdom
517 pages - http://www.cuttingedge.org/detail.cfm?ID=1793
Controversial New Bookstore DVD
Our Most Popular DVD Right Now!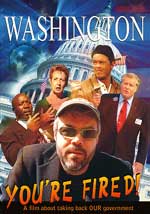 DVD
"Washington: You Are Fired! Taking Back Our Government"
Perhaps The Most Important Video Since 9/11!
Powerful documentary examines the dictatorial laws which Congress passed and President Bush signed in the aftermath of 9/11; these laws, when enacted, will reduce every American to a state of slavery in the greatest dictatorship in history
Do the American people even know the names of the Bills that were used to exterminate the U.S. Constitution? Chances are, the answer is no... "Washington, You're Fired" is a chance for every American to play a serious game of political "catch-up" minus the partisan punch lines. We'll examine both sides of the political aisle exposing some of the most damning laws ever enacted in any country.
Some of the laws examined are: 1) Patriot Act; 2) Military Commissions Act; 3) The John Warner Defense Act; 4) Loss of Habeas Corpus and Posse Comitatus; 5) New official definition of "Torture" in the hands of our government; 6) If enacted, HR 1955 will for the first time put "thought crime" laws on the books, robbing Americans of their right to freedom of conscience thought; 7) Will examine constitutional issues as they relate to the Katrina disaster; 8) The President's illegal spy program; 9) NSA data-mining; 10) FISA's secret court; 11)The illegal wiretapping of millions of Americans; 12) The re-defining of "privacy" rights; 13) Frightening Executive Orders; 14) "Terror-war" legislation
Then, this video tells you, the still-free citizen, what you can do now to prevent the complete slide into this planned New World Order dictatorship -- http://www.cuttingedge.org/detail.cfm?ID=1777
Watch This Dynamic 3-Minute Trailer
Watch The Trailer On The "Thought Crime" Police
New "Prophecy 666" Teachings On CD!
ONLY
$4.99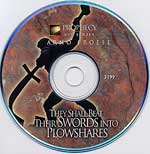 "They Shall Beat Their Swords Into Plowshares" - Prophecy 666 Series - Audio CD
Isaiah 55:8-9 reveals that God's ways and thoughts are clearly higher and greater than man's. In apparent great contradiction to the world of today, God foretells of a time when His plan will cause all weapons of war to be destroyed and turned into implements of peace and prosperity. How can this be, the natural mind of man asks in great disbelief? Why, the history of mankind for the past 6,000 years is simply a study of his wars with brief periods of peace in between. In 6,000 years of past, peace has been repeatedly sought by the sword. "We are fighting this war so that peace can be established" has been the mantra of many a war. We have to get ready for war and then we shall have peace. World War I was fought as "the war to end all wars"! False peace will at last be implemented on Planet Earth by Antichrist as he copies the Millennial Reign of Jesus Christ. But, this "peace" will be so short-lived that it will shock mankind and will result in the greatest bloodbath in world history. - One Hour long - http://www.cuttingedge.org/detail.cfm?ID=1779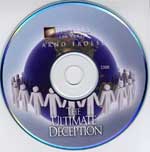 "The Ultimate Deception" - Prophetic Series 666 - Audio CD
John 5:43 – "I am come in My Father's Name and you receive me not; but another will come and him you will receive"
Prophecy is quite clear that Israel, the nation, will receive Antichrist. This prophecy was a devastating to the ruling class of that day, because they were rejecting Jesus as the foretold Messiah. Jesus seemed to be mocking them, saying that, since they are rejecting Him as Israel's Messiah, their descendents were doomed to be deceived by Antichrist. The Pharisees were extremely knowledgeable of the Old Testament, so they were without excuse when they rejected Jesus as Messiah. Jesus fulfilled every single one of the 300+ prophecies of Messiah.
Now, Israel awaits the final, and the ultimate, deception – their religious leaders will be thoroughly deceived into thinking that the coming Antichrist is the true Messiah for whom the Jews have been awaiting for 3,000 years! The "ultimate deception" is about to break with full force upon the Jewish nation of Israel!
One Hour long - http://www.cuttingedge.org/detail.cfm?ID=1781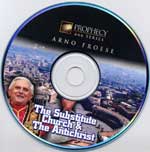 "The Substitute Church & The Antichrist" - Prophecy 666 Series Audio CD
From Rev 13:16-18, we see that a political/religious institution will be necessary for the Powers of Darkness to set up a Substitute Church and the Antichrist. Instead of the Church of Jesus, another church must be established and have many similarities so it can deceive people into thinking this is Jesus' church and that Antichrist is Jesus returned.
Today, the world and the leaders have committed fornication with the 'Whore of Babylon" and they are fully in his camp. No matter how great slick propaganda has painted these men as noble and honest patriots, they are following the plan of the Antichrist. Politics, economy and religious entities are being forced into a unity falsely called 'Democracy". All political roads lead to Rome and its false religious system. The global economic system is so far advanced that national and international borders no longer exist. Religious unity is the most problematic and is slowly being integrated today. Prophecies make it clear that all people of all religions will one day worship the Beast, Antichrist. Since the Roman Catholic Church is the most influential in the world today and since it has forged many links to Buddhism and Hinduism, the Pope today is the one leading the world's religions into the prophesied False Prophet religion of Rev 13:11-18.
Rome is, therefore, the most important religious city in the world today. This is a message all Christians need to hear today, for the Church of Rome is leading Protestantism into the Church of Antichrist - One Hour long - http://www.cuttingedge.org/detail.cfm?ID=1778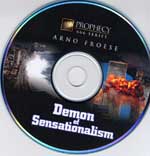 "The Demon of Sensationalism" - Prophetic 666 Series - Audio CD
Revelation 16:13-14, ""Three unclean spirits like frogs …spirits of devils – to gather them of that great day of God Almighty"
Important issue about Mark of the Beast is the battle in the unseen, spiritual world. This spiritual battle is THE decisive issue in the carrying out Biblical prophecies. Timing is also of God, not man. Invisible spiritual realm is all-important and control all temporal, worldly affairs. Human rulers are simply under the power structure of demons. The world is preparing for the arrival of Antichrist, as their armies are beginning to surround Israel. The Demonic forces are simply being forced by God to gather the rulers of the world for the Battle of Armageddon.
One hour long - http://www.cuttingedge.org/detail.cfm?ID=1780
Other New Bookstore Items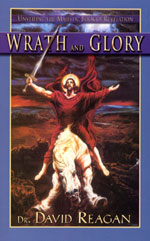 "Jesus Is Coming Soon - In Wrath and Glory - Unveiling The Majestic Book of Revelation"
Do not be deceived, brethren, Jesus is coming in Wrath this second time -- and that return is speeding toward an unsuspecting world like the proverbial speeding freight train! Most Christians today do not realize that Jesus' demeanor will be frightful and full of wrath when He returns with the 'Armies of Heaven' to finally subdue Antichrist, the False Prophet, and Satan!
Revelation: Even the name of this final book of the Bible is intimidating. Sadly, this fact has caused many Christians to ignore a study of the Book of Revelation. Thankfully, this book allows precious Scripture to speak for itself.
The Bible tells us that people who read and hear the Book of Revelation will be Divinely blessed. Thus, many Christians are missing a great blessing! This book is for all Christians of all ages, lifting up a Truth for the eons of time
239 pages - http://www.cuttingedge.org/detail.cfm?ID=1791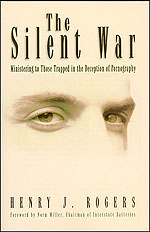 "The Silent War: Ministering To Those Trapped In The Deception of Pornography"
Amidst the smoky dance clubs and seedy sections of town, pornography industry thrives. But, this threat does not end there, so the danger to men is all the greater. In hotel rooms, trendy bookstores, TV screens, and internet websites, enough people view pornography to trap their lives completely!
It is into this world that author Henry Rogers reveals to us in this book facts which will enable the victims of pornography to come out into the glorious light of Jesus Christ to be freed; and to prevent men from being sucked into this trap in the first place
Through interviews, statistics, and other facts, this book traces the unraveling of American men by the claws of pornography.
Henry Rogers, a chaplain for Interstate Batteries, discusses his own battle with this terrible addiction, and then builds concrete steps to help others climb out of this pit. 'The Silent War' is truly a lifeline in a world filled with evil
239 pages - http://www.cuttingedge.org/detail.cfm?ID=1790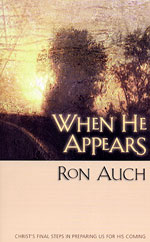 "When He Appears: Christ's Final Steps In Preparing Us For His Coming"
Did you know that the Bride of Jesus Christ -- the Christian Church -- is beautifully portrayed in the Song of Solomon? This book is one of the most lovely works in the Old Testament and is unquestionably the most intimate. It even ranks with secular literature's greatest and most enduring prose
This book brings an insightful approach to the Song of Solomon, first showing it as a historically accurate account of Solomon and his bride by carefully comparing it to other Scriptures which cover Solomon's life
Then, the Song of Solomon is shown as a spiritually accurate allegory of Christ (the King) and the Church (His bride).
The bride is faltering in her marital relationship because of a lack of obedience and intimacy, a self-imposed separation from the groom, from selfishness and the stains of worldly desire. Jesus Christ is returning for His bride, but will the bride be ready 'When He Appears'?
161 pages -- http://www.cuttingedge.org/detail.cfm?ID=1789
* Wow Item For the Day

"VATICAN ASSASSINS" - Edition 3
On CDROM
w/FREE Black Pope CDROM
On Sale 50% off!
Regularly $39.99
Now Only $19.99
You Save $20.00 or 50%
Click here to read full details
DVD
This is our official front cover - left. Do you like it!
Order now, save $5.00! and help us raise money to finish producing Video 3, "Eye of the Phoenix".
Regularly $24.99 - Now only $19.99
Secret Mysteries III will next focus on the development of the new world as "The United States of America". This video will demonstrate that the history of America's government and of its official symbols is a history of secret societies
We shall be examining America's much-talked-about dollar bill and the symbols it bears. Modern masonry claims that the all-seeing eye floating above the pyramid is not a Masonic symbol. But what did Freemasons President Franklin D. Roosevelt and his Masonic Vice President, Henry Wallace, believe when they attached this symbol to our currency in 1935?
How were these American leaders influenced by the Russian mystic, Nicholas Roerich? Does the all-seeing eye represent the Masonic Christ? Was the eagle originally a phoenix bird? And what do all these occult symbols mean?
Follow the journey of the Secret Mysteries series as we unveil their influence through the 20th century. Many believe that the real purpose of the many "Wars and Rumors of Wars" has been to establish a commonwealth of nations to rule the whole world. With the North American Union on the rise, is America the victim of deception? Or is she THE instrument of Global Government?
Notice that we are pre-selling this video by offering you $5.00 off if you pre-buy now. These monies will fund the rest of the project. We truly believe this video will be ready by Christmas, 2008. If you enjoyed "The New Atlantis" and "Riddles In Stone: The Secret Architecture of Washington, D.C.", you will enjoy this video even more. Occultists consider the One Dollar bill to be one of the "most magical" documents ever conceived!
Planned to be over 2 hours long -- http://www.antiquitiesresearch.com/detail.cfm?ID=9
NOTE: You are ordering in the AR Films Shopping Cart, so you cannot order any other items from the Bookstore, except for Videos 1 and 2

See our Huge Selection of DVD Videos
View Our Entire Video Viewing Room
News Alert Archives
As always we ask you to pray daily for this ministry.
Be sure to visit the Sale items and Special offers sections where you will find 28 Special offers and 121 items on Sale.
David Bay, Director, Cutting Edge Ministries
1792 South Lake Drive, Ste. 90 PMB 300, Lexington, SC 29073
800-451-8211