Hot News
Prophecy Alert!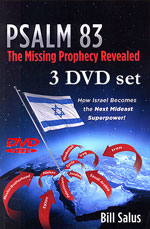 I. Israel is planning to unilaterally separate her population from the Palestinians!
The annihilation of 'House of Esau' (Palestinians) as foretold in Obadiah 15-18 is drawing closer! End Times events in Israel are occurring in rapid-fire now.
NEWS BRIEF: "Israeli PM Netanyahu's Statements Raise Fears of Unilateral 'Disengagement': From Palestinians", Israel National News, 6/6/2014
"Prime Minister Binyamin Netanyahu reportedly made controversial statements in a closed meeting on Monday, saying 'I don't want one state from the (Mediterranean) Sea to the Jordan (River)...we must separate from the Palestinians'." (Emphasis added)
I cannot believe what I am reading! In September, 2000, I posted a Headline News article in which I outlined by belief that the prophecy of Obadiah 15-18 foretold an End of the Age annihilation of the Palestinians (NEWS1422)! In this article, after stating my belief that Israel was preparing to annihilate the Palestinians as foretold in Obadiah, I stated:
"Now, ask yourself what one geographical reality would a military commander wish to face if he knew he would soon be called upon to totally annihilate a civilian population, especially when such population is in very close physical proximity to your own citizens? Why, you would want that targeted population to be physically separated from your own population, would you not?" (Emphasis added)
I continued developing this line of reasoning.
"In fact, a military commander would want to pull 100% of his own people out of the targeted areas just before he began his annihilating action. From my experience in U.S. Military Intelligence, I can tell you that an analyst would be looking for just this kind of action to occur, thinking that, when minority citizens are pulled out of the targeted cities and towns, this action would be a signal that large-scale attack was imminent. Thus, it was with severe trepidation when I read that Barak and his Cabinet had ordered the Israeli Defense Force to be finished with their preparations for 'physical separation' between Arab and Jew by November 15, the very date Arafat is supposedly going to announce Palestinian Statehood. If this 'physical separation' involves the forcible removal of minority Jewish citizens from majority Arab villages and cities, you can be fairly sure that the annihilating war of Obadiah 15-18 is about to commence."
In November, 2000, Israel announced her intention to build fences -- some huge and some smaller -- to physically separate the Israeli population from the Arab. Today, fences separate Israel from Palestinian throughout the Holy Land. The world is about to witness the beginning of the judgments of the House of Esau [Palestinians], just as God foretold in Obadiah 15-18. This annihilating war will spread quickly as Syria, Jordan, and Egypt will immediately launch all-out military strikes against Israel, trying to destroy her from within and from without. However, God will not allow Israel to be defeated; He will allow her to suffer her worst losses yet, but will not allow her to be destroyed. If Israel is defeated and destroyed, the Holy Bible will be proven a fake and a liar, and you will be free to figure out what other religion in which to believe. God's Name and Reputation are literally on the line, so you can bet all you own that Israel will emerge victorious, stronger, and will expand to 'possess her former possessions' [Obadiah 17b].
The Illuminati have included this prophecy of Obadiah 15-21 within their plans to produce Antichrist, although they have no clue they are fulfilling Biblical prophecy. They also have plans to use this Arab-Israeli war as the spark for their coveted World War 3, which will ultimately produce Antichrist.
Israel's part in this prophecy is to be God's weapon of judgment against the Palestinians, using a weapon of fire. To accomplish this act, Israel must separate her population from the Palestinians so she does not kill a bunch of innocent civilians as she is fulfilling God's annihilating prophecy.
The Palestinians need to declare an empty Palestinian State, after which her "nobles" completely disappear.
Israeli PM Netanyahu privately told his defense ministers that he was ready to unilaterally separate Jew from Palestinian to a degree not even the current security barriers have already accomplished.
Palestinian leaders announced their new Hamas/Fatah unity government, and came very close to declaring a Palestinian State.
Both sides have taken the necessary position to make this prophecy occur!
Watch the 10 Supernations form, as fulfillment of Daniel 7:7-8 will provide the sequence for which to watch to ascertain approximately when the World War III will begin that will produce Antichrist on the world scene. Two days ago, Palestinian leaders of Hamas and Fatah came very close to announcing a Palestinian State. Such an announcement would trigger the prophecy of Isaiah 34.
"And He (God) will stretch over it (Edom) a measuring line of confusion and the plummet stones of chaos over its nobles. They shall call its nobles to proclaim the kingdom, but nothing shall be there ..." [Isaiah 34:11b-12; Parallel Bible, KJV/Amplified Bible Commentary]
"They shall call its nobles to proclaim the kingdom, but nothing shall be there".
When you hear this proclamation of a Palestinian State, know that Bible prophecy has been fulfilled, know that nothing will come of it, and know that the final annihilating war of the House of Edom, the Palestinians, is close at hand.
The time is quickly approaching where discerning Christians are going to start "looking up" as Jesus urged:
"And when these things begin to come to pass, then look up, and lift up your heads; for your redemption draweth nigh." (Luke 21:28)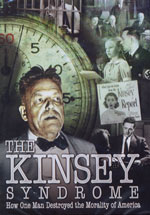 DVD
II. Christian morality continues to plummet badly, on a par with the unsaved world.
The Apostle Paul said that Antichrist cannot arise until and unless the Christian Church slide deeply into apostasy. News stories like this one prove that the time of Antichrist is near at hand.
NEWS BRIEF: "You May Be Surprised How Many Born-Again Christians Use Ashley Madison Single Dating Website", Huffington Post, 6/4/2014
"Having faith doesn't necessarily mean you're faithful... to your spouse. A new survey conducted by Ashley Madison -- a dating website for people already in relationships -- sought to discover the link between religion and infidelity by asking 105,000 of its members around the world about their religious affiliation ... It turns out, one in four members who responded described themselves as 'born again' Evangelist Christians. Catholics comprised the next largest group at 22.75 percent, followed by Protestants (22.7 percent). " (Emphasis added)
This news is absolutely shocking, as it reveals that as many as 25% of the couples sitting in a pew in an Evangelist church on a Sunday morning may be secretly cheating on their spouse! How can this be? One secular expert thinks he knows how this horrific turn of events could be possible. Listen to his explanation:
"People who have faith often use it as an outlet for forgiveness" said Dr. Eric Anderson, a sociologist at the University of Winchester in England, "so they're more likely to cheat and less likely to feel guilty."
In the thinking of this sociologist, christians use their faith as a safety mechanism once they sin, seeking forgiveness for a sin they are likely to repeat. Such people sin, ask forgiveness, feel a release of guilt and then go right out and sin again.
Listen to Paul's prophetic words:
"Let no man deceive you by any means: for that day shall not come, except there come a falling away first..." (2 Thess 2:3)
Starting in 1948, Christian churches and pastors began to eliminate the Bible's tough teaching on sin and repentance and holiness living. Instead, they began to teach messages on "feeling good about yourself" and "self-esteem". Now, 66 years later, we see the result. One in four (25%) of Evangelical churches are cheating on their spouses!
What did God say as He gave orders for the physical judgment about to befall Jerusalem.
"He cried also in mine ears with a loud voice, saying, Cause them that have charge over the city to draw near, even every man with his destroying weapon in his hand ... Slay utterly old and young, both maids, and little children, and women: but come not near any man upon whom is the mark; and begin at my sanctuary. " (Ezekiel 9:1, 6)
"Begin at my sanctuary."
Centuries later, the Apostle Peter spoke under the influence of the Holy Spirit.
"And if the righteous scarcely be saved, where shall the ungodly and the sinner appear?" 1 Peter 4:18)
America is rapidly spinning out of control and into the waiting sword of God's judgment.
NOTE: How did America get to this point in the moral abyss? Many factors have contributed, of course, but none is so important as the perverted sex research conducted by Alfred Kinsey. His perversions led to the growth of pornography and prostitution and pre-martial sex and gay sex issues. We encourage you to watch this fine DVD shown above, produced by Christ Pinto.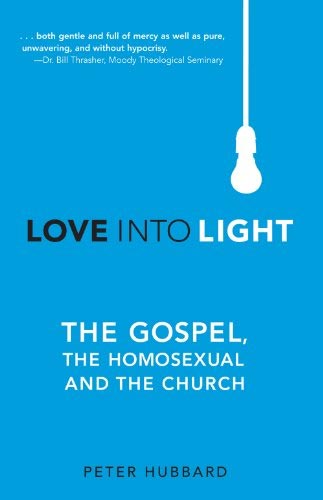 III. Conservative "christian" Bible scholars are also arguing that the Bible condones gay / lesbian long term relationships!
God has already condemned this type of person: "Woe unto them that call evil good, and good evil; that put darkness for light, and light for darkness; that put bitter for sweet, and sweet for bitter!" (Isaiah 5:20)
NEWS BRIEF: "Kirsten Powers: Christianity's new look on gays", USA Today, June 4, 2014
"Could there be a future where most American Christians support same-sex relationships? If so, it will be due to the emergence of conservative Christians who say orthodox believers can support life-long, monogamous gay relationships without undermining their commitment to biblical authority."
This is pure poppycock, as God condemned homosexuality as a practice, never enunciating any kind of support for gay long term relationships. Since God never changes, not for all eternity, practices He condemned 5,000 years ago, He condemns still.
Let us now see how this "Bible scholar" tries to make God allow something He never allowed.
"In evangelical gay Christian Matthew Vines' new book, 'God and the Gay Christian', he examines the six passages on same-sex behavior and argues that they do not address today's long-term gay relationships. New Testament scholar James Brownson, who wrote the 2013 book Bible, 'Gender, Sexuality', concurs. He told me, 'Male-male sex in the ancient world was episodic. It was mainly young boys with older men or male slaves and masters. It was not mutual. These were not relationships, they were not marriage and they were not meant to turn into marriage'."
This line of thinking is complelely false, and will lead both the teacher and the student directly into Hell.
When God annihilated Sodom and Gomorrah for the crime of homosexuality, there were undoubtedly large numbers of gay and lesbian partners who had been together for a very long time. God spared them not, killing them along with every single homosexual. God condemns the practice, not just the lack of relationship.
Doubt it not! The Apostle Paul again has precisely the right warning for us today.
"Let no one delude and deceive you with empty excuses and groundless arguments [for these sins], for through these things the wrath of God comes upon the sons of rebellion and disobedience." (Ephesians 5:6; Parallel Bible, KJV/Amplified Bible Commentary)
America has certainly fallen morally into the state in which God's wrath will fall.
"She is fallen! Mighty Babylon is fallen! She has become a resort and dwelling place for demons, a dungeon haunted by every loathsome spirit, an abode for every filthy and detestable bird .... her iniquities (her crimes and transgressions) are piled up as high as heaven, and God has remembered her wickedness and her crimes and calls them up for settlement." (Revelation 18:2, 5)
---
"Devil Worship"
" Rise of Satanism In America Today"
"Pope Francis says sex abuse is like 'a satanic Mass' ", Christian Today News, 27 May 2014
"Married couple used Devil Worship to terrify girl to take part in sex sessions", Standard Digital News, May 15, 2014
New DVD by Jeremiah Films
Reg $21.95, Sale $16.95
The startling expose' of the frightening growth of Satanism in America. Features testimonies from law enforcement officials, practicing Satanists, and others. Understand why Halloween is so dangerous. Especially informative for parents, teens, and those who work with youth.
Since Antichrist will practice Black Magick Satanism, we should expect to see a resurgence of this pagan system of religion. Antichrist will receive his unbelievable power through precisely this kind of Satanism.
For mature audiences.
Related Bookstore DVD Titles
---
"God's Final Jubilee"
New Book by Dan Goodwin, Intro by Dr. Noah Hutchings, SW Radio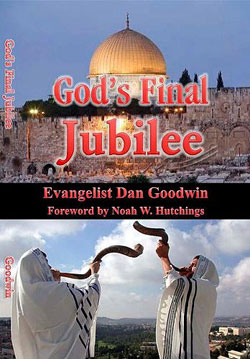 This book is being proclaimed by some as, 'The most up to date study of prophetical events of our day!' Others have called it 'a stunning and even chilling revelation of how close we are to the end of the world!'
The purpose of this book is to sound the horn to the people of God. Jesus is coming, and He is coming soon! Global events are happening so fast it is hard to keep up. Everything is in place for the rise of Antichrist.
It is time for the saints to awaken; it is time for the church of God to arise from its slumber. The clock is getting ready to strike midnight. Everything on earth is about to change. Woe unto those who are not ready to meet the Lord.
This book reveals: * The 70th and final Jubilee is on the horizon. * The Bible's built-in Prophetic calendar. * The customs of a Jewish wedding and the Bride of Christ. * The purpose of the Tribulation from the book of Daniel. * Ten solid proofs of a Pre-Tribulation rapture. * The reason the Tribulation is measured in days not years. * The Kinsman Redeemer and the title deed to planet earth. * Why we may be the last generation. * A seven thousand year history of the world. * The identity of the two witnesses. * When the New Testament really began. * What in the world is going on. * The coming blood red moons.
"God's Final Jubilee" demonstrates the shocking reality that so many pertinent prophecies are now being fulfilled according to a set timetable that Israel is now entering her "Final Jubilee"!
Regularly $18.95, On Sale $14.95 http://www.cuttingedge.org/detail.cfm?ID=2622
---
CURRENT NEWS: "Should Israel rebuild the Temple? Israelis say 'Yes'," Israel Today, 7/30/13
"Israel Housing and Construction Minister Uri Ariel (Jewish Home) recently declared, "we need to build a real Temple on the Temple Mount.""
Surprisingly, the majority of Jews interviewed on the street agree.
"Judaism says that when Messiah comes, we will rebuild the Temple. "
---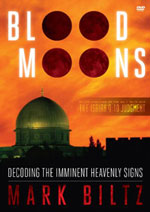 "Blood Moons DVD: Decoding Imminent Heavenly Signs"
DVD by by Mark Biltz
Something remarkable is just on the horizon. God is about to move mightily in the world. Are you spiritually prepared? Are your loved ones prepared?
From the beginning, in Genesis, God declared He specifically created the sun and the moon as 'signs'. God would use these heavenly bodies a signals of coming climactic historical events when the Creator of the Universe was about to intersect human history. But, how do we unlock the code to interpret God's signals?
Mark Biltz very well might have discovered the key, as he documents in this DVD, 'Blood Moons'. http://www.cuttingedge.org/detail.cfm?ID=2614
---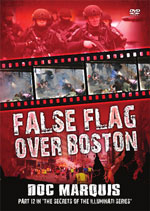 "False Flag Over Boston"
New DVD by Doc Marquis
Volume 12 of 'Secrets of the Illuminati' Series
On April 15, 2013 multiple explosions at the 'Boston Marathon Race' killed and injured hundreds; was this just another 'jihad by some radical Islamic group' or, is there more to what happened at Boston?
No one should doubt for a minute that the Boston Marathon was a 'False Flag' event carried out by the Illuminati.
---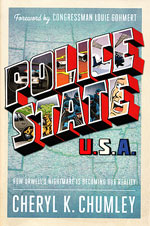 "Police State: How Orwell's Nightmare Is Becoming Our Reality"
New Hardcover Book by Cheryl K. Chumley
Regularly $26.00, On Sale For Only $22.99
'Police State USA' chronicles how America has arrived at the point of being a de-facto police state, and explains what led to an out-of-control government that increasingly ignores the Constitution and exploits 9/11 security fears to justify spying on its citizens. Stunning new surveillance technology now makes it easier to keep tabs on people. The acquisition by police departments of major battlefield equipment emboldens officials to strong-arm those they should be protecting. The failure of the news media to report government violations of citizen's rights sets the stage for this slippery slope. Hardcover, 263 pages.
---

"Pray For The Peace of Jerusalem"
Against All Odds Israel Survives
"Does A Divine Power Continue To Uphold Israel?"
6 DVD set - Run Time: 9 hours
CURRENT NEWS: "Jerusalem Imam Urges Muslims: Invade Israel!", Israel Today, 5/15/14
"An imam at the Al Aqsa Mosque atop Jerusalem's Temple Mount has publicly urged the armies of the Arab world to invade Israel thus fulfill the great Muslim longing of destroying the hated 'Zionist entity'."
Arabs had better beware, because they serve a false god and are really making the REAL God very angry. Muslims are not aware that the biggest, most powerful, Zionist in the world is the God of the Judeo/Christian Bible! Zion is, among other things, the name of the eternal City of God (Rev 14:1; Holman Bible Online Dictionary).
But Arabs will not learn to be afraid because they do not believe in the Judeo/Christian God. Hatred is venomous.
"In a televised sermon from Milan, Italy that was broadcast by Al Jazeera, Imam Raed Al-Daan said that Muslims everywhere are beginning to realize that 'the Jewish state will vanish, and that the morning sun will rise on Palestine'."
What does Omnipotent God say"
"And I will bring again the captivity of my people of Israel, and they shall build the waste cities, and inhabit them ... and they shall no more be pulled up out of their land which I have given them, saith the Lord thy God." (Amos 9:14-15)
"Al-Daan went on to state that he and the other clerics who serve on the Temple Mount as part of the Palestinian Authority-appointed Islamic Trust (Waqf) 'await the legions of the conquerors. We await the armies from Tunisia, from Jordan, from Egypt, from Iraq, from the Maghreb (Morocco and Algeria), and from the Hijaz (Saudi Arabia)'."
God foretold, 2,600 years ago, that at the End of the Age, wave upon wave of invading armies would sweep repeatedly toward Jerusalem, where God's power would await them, to annihilate every single wave.
"In that day will I make Jerusalem a burdensome stone for all people: all that burden themselves with it shall be cut in pieces, though all the people of the earth be gathered together against it ... In that day shall the Lord defend the inhabitants of Jerusalem ... I will (make it My aim) to destroy all the nations that come against Jerusalem." (Zechariah 12:3, 8-9)
With this understanding, let us ask that question again:
How does Israel survive against all odds?
Modern-day Israel is truly a divine wonder of the current age. How has it triumphed through four major wars and survived relentless terrorist attacks? Meet the actual people who lived through what can only be described as miracles of Biblical proportions, and share their remarkable stories.
But, most of all, meet the Almighty God of the Bible.
---
"Satan's Watchers" Are Back =====Aliens Are Part of the Plan To Produce Antichrist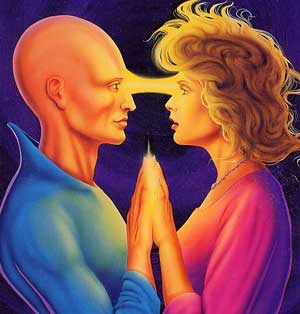 NEWS: "Online video claims UFO attacked Taliban camp in Afghanistan", New York Daily News, May 8, 2014
"An online video claims the U.S. has a new ally in its fight against terrorism - one from another planet. The video from the group Section 51 - titled 'UFO ATTACKS TALIBAN CAMP!!! March 2014' - allegedly shows a UFO firing multiple times at a compound that then goes up in smoke. The organization, which seeks to show the reality of UFOs, claims the footage was shot by the U.S. Marines."
NEWS BRIEF: "That Viral Video Of A 'UFO' Attack In Afghanistan Is An Obvious Hoax", Business Insider, May 9, 2014
"A YouTube video currently making the rounds across the internet showing a "UFO" destroying a Taliban camp is an obvious hoax."
Aliens/UFO's Are Real - They Part of the Plan to Produce the New World Order 'Christ'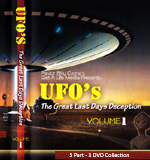 "UFO's - Great Last Days' Deception"
Volume 1 - 3-DVD Set by Pastor Crone, Nearly 5 Hours
Regularly $29.99, Only $19.99
What a person believes about Aliens might strongly determine whether you go to Heaven or Hell. Does that sound unreasonable?
You see, Aliens are part of the plan to stage Antichrist on the world scene. Aliens will help deceive mankind into thinking the Man of Sin is a god and must be worshiped and obeyed. Aliens will usher in the darkest prophetic time in all of man's history. http://www.cuttingedge.org/detail.cfm?ID=2584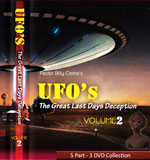 "UFO's - Great Last Days' Deception"
Volume 2 - 3-DVD Set by Pastor Crone, Nearly 5 hours
Regularly $29.99, Only $19.99
Virtually EVERY HUMAN on this Planet now believes in aliens. One New Age author stated that people must believe in Aliens before they will believe the claims of the New Age Christ!
Pastor Crone Biblically PROVES that Aliens are demons!
One of the greatest lies in the history of mankind is about to break upon our heads and upon the peoples all over Planet Earth.
One of the greatest lies concerns the Rapture of the Christian Church. When the Rapture does occur the Christians who have disappeared will not have been taken up off the Earth in UFO's! http://www.cuttingedge.org/detail.cfm?ID=2599
---
Watch New Trailer --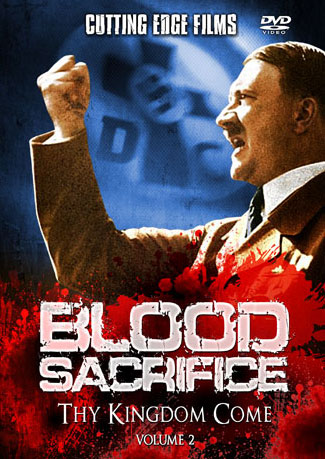 "Blood Sacrifice"
DVD, Volume 2
"Thy Kingdom Come"
Hitler's Complete Conquest of German Christian Churches
Shipping NOW
This video continues our study of the Biblical Antichrist by studying the life, the values, the attitudes and the Black Magick Satanism of Adolf Hitler. We will examine how thoroughly, easily, and quickly Hitler intimidated, and then completely controlled, most of German christian churches.
Hitler envisioned that he would usher in a thousand year reich for the nation of Germany and believed that he was 'Selected by God to be Germany's Messiah'. Hitler was determined to eliminate any who resisted the evolution of the supermen, a purification that would be accomplished through fire.
The christian church proved to be a soft target for Hitler. As one pastor later lamented, 'The Church made peace with an enemy with which it should have been at war. Called to warn and protect, it tolerated, then saluted, then submitted...' and stood by while perhaps the greatest sacrifice to appease the gods of darkness occurred in modern history.
http://www.cuttingedge.org/detail.cfm?ID=2617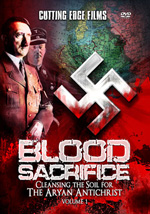 "Blood Sacrifice: Cleansing The Soil For The Aryan Antichrist"
DVD Volume 1
This video is a unique look at the coming Biblical Antichrist through the eyes of Adolf Hitler. Embark on a journey that will likely challenge the highest scholar to the one beginning his quest for truth. This documentary will go where many scholars and historians are not willing to go... To the heart of Adolf Hitler.
---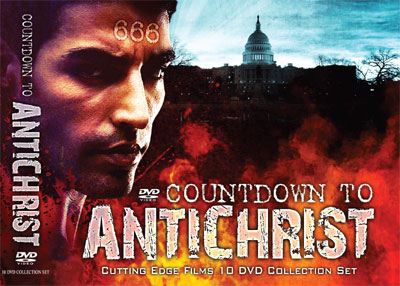 "Countdown To Antichrist" Collection Set
Six Great Prophetic Speakers - "Wallet" Protective Case For Permanent Safekeeping
Six Titles, 10 DVD's, 16 Hours of Teaching!
Regularly $169.95, Only $99.95, Save $70
World events are picking up speed so greatly that discerning Christians everywhere are asking 'Is the appearance of Antichrist close at hand'? They are also asking what human forces are acting to produce this prophesied 'Man of Sin'?
Answers to these questions are taught by Chris Pinto, Doc Marquis, Dr. Stan Monteith, William Schnoebelen, and J.D. Grush. But be careful, your understanding of current world events may never be the same again!
Click Here For Complete Details
Doc Marquis teaches in 'Arrival of Antichrist' the plan of the global Illuminati to produce their 'Masonic Christ', the Biblical Antichrist. Marquis shows in 'Illuminati Is Fulfilling Bible Prophecy' how many current events occurring right now to bring Antichrist to the world are specifically fulfilling numerous prophecies, especially the furious pace at which all nations of the world are forming into 10 Supernations!
Chris Pinto reveals in 'The New Atlantis' that planning for America began in 1590 between Queen Elizabeth I and Sir Francis Bacon to use the power and wealth of the British Throne to establish history's most powerful nation out of the North American Colonies. America's Masonic Founding Fathers precisely carried out this plan, a scheme designed to bring the New World Messiah into the world.
In 'Riddles In Stone: Secret Architecture of Washington, D.C.', Pinto proves that the full blueprint to produce the Masonic Christ can be seen in the street layouts, the pictures, the monuments, the frescoes and building adornments. Pinto proves that the god of Washington, D.C., is Baal, a bloody pagan god who is a forerunner of Antichrist. Once you know the secrets of the Illuminati, Government Center reads like a book!
In 'Eye of the Phoenix', Pinto demonstrates that the incredibly complex One Dollar Bill also tells the story of the Masonic plan to produce Antichrist on the world scene.
In Armageddon: Return of the Warrior King, Grush reveals Biblical details about the furious battle between Jesus Christ and the armies of Antichrist that you have never understood before!
Six DVD Titles, Ten DVD Discs, almost 16 hours of teaching. You will never look at the news the same way again! And, you will be looking up, knowing that your Redeemer is drawing nigh.
---
Regularly $179.91 if bought separately
Only $129.91 if purchased as a Combination Set, in a permanent protective Wallet
You save $50.00!
The 'Countdown' To Eternity series takes a look at 10 major prophetic signs God has given to lovingly wake us up so we'd repent and be saved before it's too late.
1) The Jewish People and Israel; 2) Modern Technology; 3) Explosion of Worldwide Unrest/ Upheaval; 4) Unprecedented Falsehood; 5) Rise of Wickedness and Perversion; 6) Rise of Religious Apostasy, One World Religion; 7) Big Brother; 8) Going Global - Economy, Religion, Government; 9) Mark of the Beast.
Each title may be ordered individually
"Countdown To Eternity" Individual Titles - Pastor Crone
Each DVD $39.99
Now Only $19.99
You Save $20.00!
---
---
May Jesus Richly Bless You,
David Bay, Director
Cutting Edge Ministries
800-451-8211