Critical News Analysis -- End of the Age
1. "Hey Jews, Are You Scared Yet"?
NEWS BRIEF: "Hey Jews. Are You Scared Yet?", Right Wing News, March 12, 2019
"Hey Jews! What is this article about? It's how you've just been sold by the Democrats—whom you loyally served for a hundred years. Kicked out ... Traded you for more numerous Jew-haters. For Muslims, other Foreigners, and what they call anti-semites. Because Democrats don't need you anymore. Because there are way more of these foreign-others, than there are of you."
"Because they don't need or want your votes. Because they can get more votes by throwing in with those who already hate you, because it's great propaganda. It has real pull— to bring in new Democrat votes."
How can this be developing in this world, as so many of past Democrats have either been Liberal American Jews or Gentile supporters of America's only democracy in the Middle East. The truth is both bitter and may shock you.
".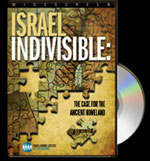 .. deep down—Democrats have always been Jew haters. It's because the Democrats have always hated you. It's because the Democrats have always just used you.
"You do NOT 'belong'."
"People like me tried to warn you. "Don't vote for Bill Clinton," we said.
"Don't vote for Obama."
"Don't vote for Hillary."
"But you wouldn't listen. No, you stuck with what you thought were fellow travelers—the liberal Democrats. You were loyal."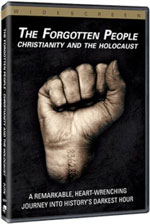 "And now—YOU HAVE NO PROTECTORS. You're no longer part of The State.
Hey, Jews! I told you: my message is simple.
1.) Choose Democrats or choose Trump.
2.) But I think if you choose Democrats you will surely be caused to die by Democrats."
And, that moment is at hand, evil seeds coming to fruition in this last "home of the free"!
Anti-Semitism is at the highest peak worldwide since Adolf Hitler began his genocide at the "Night of Broken Glass" (Kristallnacht).
NEWS BRIEF: "Antisemitism on Parade--Everything Old is New Again", Canada Free Press, March 13, 2019
"...the Democrats have become an anti-Israel party. They've become an anti-Jewish party." —President Donald J. Trump
"...the chickens of the Democratic Party are coming home to roost…maybe then they will also realize that anti-Semitism, like most cancers, is fatal unless it's removed." —Michael Goodwin, NY Post"
"Most people thought antisemitism had been relegated to the trash bin of history after Hitler and millions of his willing German-Polish-Austrian-French-Swiss-Belgium executioners—with savage premeditation—murdered six-million Jews in the 1930s and '40s, and the world—significantly after the fact—seemed to wake up to the psychotic, irrational, obsessed nature of Jew hatred."
"But today, less than 75 years after the founding of Israel, Jew hatred has emerged from the cesspool in which it festers. The maniacal obsession with Jews is on the rise, not only throughout the Middle East and Europe—France, England, Germany, Ireland, Scandinavia, Belgium, et al—but it is also contaminating America the Beautiful!"
NEWS BRIEF: "David Duke and Ilhan Omar Sitting in a Tree, K-I-S-S-I-N-G", The Jewish Press, March 8, 2019
"It finally happened on Thursday night, and if you own a Twitter account you could watch it first-hand: the KKK and the Muslim Brotherhood met each other like a snake head discovering its tail, united in their hate of Jews. Ah, the Jerusalem Mufti must be dancing in his grave.
"At 8:02 PM, Thursday, Grand Wizard David Duke tweeted: 'By Defiance to Z.O.G. Ilhan Omar is NOW the most important Member of the US Congress! America First!' "
"Yes, Nazis and Muslims are still infatuated with each other, still using their proclaimed innocence as a means of vilifying society's most productive members."
And, now this infatuation is coming to maturity in America right now, today!
God is fulfilling His End Times prophecy that He will call His people home!
Listen to His prophetic promise to His people, the Jew:
"Thus saith the Lord of hosts; Behold, I will save my people from the east country, and from the west country; And I will bring them (home), and they shall dwell in the midst of Jerusalem: and they shall be my people, and I will be their God, in truth and in righteousness." (Zechariah 8:7-8, KJV)
These days, this prophecy is being fulfilled in front of your eyes, in the Daily News! Are you paying attention? Are you watching the news, with the breaking news in one hand and the Bible in the other?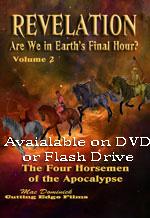 2. The Temple Mount in Jerusalem is again the focus of nations in the Middle East, just as prophecy foretold.
NEWS BRIEF: "Netanyahu-Erdogan fight escalates amid high tensions on Temple Mount", World Israel News, March 13, 2019
" 'We will continue to defend the rights of the Palestinians and the religious sanctuaries in Jerusalem for the Muslim world until our last breath', Erdogan said ... calling him a 'murderer who oppresses the Palestinian nation'. Erdogan made his comments in the context of recent tensions on the Temple Mount."
Islamic religious fervor is hitting new highs in and around the Temple Mount!
"In recent years, Turkey has been jockeying for influence on the Temple Mount, viewed as Islam's third-holiest site. The country, under Erdogan's direction, has been pouring funds into the eastern, heavily Arab parts of the city to gain influence."
Meanwhile, Jordan's King Abdullah II flew from Jordan today to meet with President Trump Monday, reiterating the old Two-State Solution".
NEWS BRIEF: "Peace plan update: Jordan's king in Washington, Netanyahu touts Arab ties", World Tribune, March 13, 2019
"A flurry developments on the Middle East peace front are preceding the Trump administration's expected unveiling next month of its peace plan for the region. On March 11, the Trump administration's Middle East peace team met in Washington with Jordan's King Abdullah II."
"In an interview with Sky News in Arabic, Kushner said the plan 'is very detailed and will focus on delineating the border and providing solutions to the main issues that are controversial and will be appropriate for the current situation on the ground'."
"U.S. ambassador to Israel David Friedman told the Israel Hayom newspaper in September of 2018 that he expected the Golan Heights to remain under Israeli control 'forever', and mentioned the possibility of U.S. official recognition of the Golan as Israeli territory."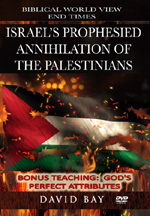 Palestinian Authority officials have declared Trump's "Deal of the Century" Dead On Arrival".
NEWS BRIEF: "PA organizations in the US reject 'Deal of the Century'," Israel National News, 3/14/2019
"Organizations representing Palestinian Arabs in the US on Wednesday announced their absolute opposition to participating in any political framework that seeks to promote economic peace with Israel as an alternative to the establishment of a Palestinian state with eastern Jerusalem as its capital."
As a practical matter, it does not matter what President Trump's "Deal of the Century" plan contains. It does not matter one whit how much Israeli land Trump and Netanyahu give away, the Palestinians will reject it outright and arrogantly will stomp out of the summit.
How can this be?
The Palestinians will automatically reject any plan which leaves Israel in existence and the Jewish people alive. Palestinians want to finish the complete genocide which Adolf Hitler failed to carry out.
3. As A.O.C. continues to spew forth lies about Socialism in general and about the glories of Venezuelan Socialism in particular, Venezuelan President Juan Guaido invites her to come to his country for a guided tour of the "Socialist Utopia"!
NEWS BRIEF: "Inviting Self-Professed Socialist Democrats to Venezuela", Canada Free Press, March 13, 2019
"Pulling AOC, Omar et al from their cotton batten-fortified lives as coddled Congress members and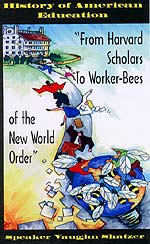 forcing them into reality is the best anyone could ever do for them. It's an obscenity to allow the 'Socialist Democrats', who are really propped-up 'Justice Democrats', to continue spouting their socialist ideals on society as long as the good citizens of Venezuela are having to rummage, dog-like, through street garbage for scraps to eat and collecting sewer water for their children."
Meanwhile, citizens are eating out of garbage cans and collecting sewer runoff water for their children!
"AOC, Omar and company are equivalent to the socialist Venezuelan politicians who converge nightly in Caracas steak houses while the people they were elected to serve slowly starve to death in the dark. If these Justice Democrats dared try to extol the virtues of socialism in the streets of Venezuela the way they do in America, they'd be torn apart limb by limb."
So, President-in-waiting Juan Guaido invited AOC to come to Venezuela right now so he can give them a personal guided tour. He would love to show Cortez the true fruits of Socialism!
Splendid idea, don't you think?
4. President Trump revealed that he is "seriously considering" declaring Mexican drug cartels as "Foreign Terrorist Organizations"
NEWS BRIEF: "President Trump: We're Thinking 'Very Seriously' About Designating Mexican Cartels as Foreign Terrorist Organizations", Breitbart News, 12 March 2019
"President Donald Trump told Breitbart News on Monday that his administration is thinking 'very seriously' about labeling violent Mexican drug cartels, or factions of these cartels, as Foreign Terrorist Organizations (FTOs). "
"The president went on to discuss the violence taking place in Mexico.
"Mexico, unfortunately, has lost control of the cartels," Trump said. "They've totally lost control of the cartels. Mexico last year had 42,000 deaths — murders — 42,000. It's considered one of the most unsafe countries in the world."
Mexico has suffered 42,000 murders in 2018, revealing the disgusting values of that country.
Why are we allowing access to tens of thousands improperly vetted people per year, as they will bring their deadly values into our land?
---
Volume 2, "Israel's Past, Present and Future" DVD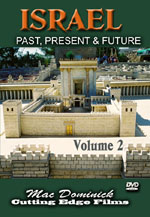 Regularly $24.99, Now Only $19.99 - You Save $5.00!
While many Christians in Bible-believing churches are familiar with the biblical history of the nation of Israel, many know very little regarding the sequence of events after the New Testament period that led to the founding of the modern state of Israel in the region known as Palestine.
Additionally, today's Christians have a very sketchy, superficial, and foggy knowledge of the progress of the Jewish state that has led to the conflict and confusion broadcasted by the current news media.
Almost 2 Hours long
Salvation Plan given at the end, so this DVD is a soul-winning DVD
You Can Also Order Volume 1, "Israel's Past, Present and Future" DVD
By Mac Dominic, Cutting Edge Films
Regularly $24.99, Now Only $19.99
Running Time 1 Hour 30 Minutes
---
Popular DVD's Back Instock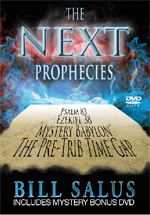 "The Next Prophecies': Volume 2 of 2
DVD by Bill Salus, Only $19.99
The NEXT PROPHECIES is A DVD that attempts to chronologically set in order the prophetic events of the end times. These PROPHECIES will happen soon after The NOW PROPHECIES and the stage is presently being set for their fulfillment!
More about this critically important video prepares the reader for powerful future world events! Don't get LEFT BEHIND to face these NEXT PROPHECIES! https://www.cuttingedge.org/detail.cfm?ID=2881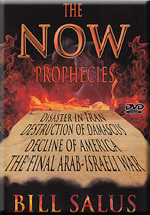 "The Now Prophecies" - DVD
The key word in these historical examples was NOW! What does God's Word say for us to prepare for NOW? What are the tough decisions we need to make?
The NOW Prophecies identifies the biblical prophecies that were written centuries ago for THIS GENERATION! These ancient inscriptions predict powerful events that will profoundly affect everyone. This video makes it easy to understand how to get ready NOW for what to expect in the near future!
More about this important DVD here - https://www.cuttingedge.org/detail.cfm?ID=2870