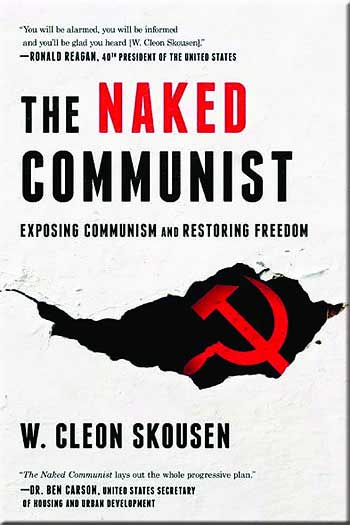 1. If Joe Biden ascends to the Oval Office, his illegal receipt of tens of millions from China over the past 20 years may mean that China can secretly control our mighty military!
NEWS BRIEF: "The Left Has Been Working With Communist China For Decades", Creative Destruction Media, 11/3/2020
Quoting from the above article on election day - "As Americans go to the polls today to vote, it is important to understand the American Left has been working with the Chinese Communist Party for decades to get to where we are today — teetering on the brink of a communist revolution in the United States, led by the puppet masters of Joe Biden."
"It is no secret our media, Silicon Valley overlords, and probably 80% of our Federal government, and a large percentage now of local government, have been bought and paid for by the Chicoms."
News reports about Joe and Hunter Biden enriching themselves at the Chinese and Ukrainian feeding trough should sober us up far beyond what has been seen so far. The Chinese are masters of manipulation and deceit, so believe me when I tell you that the Communists gave the Bidens tens of millions of dollars over the past 20 years, they did so only after concocting a most elaborate blackmail scheme!
The Chinese Communist government has its hooks so deeply into Joe and Hunter Biden that neither of them can do anything without permission from Beijing. Already, video tapes have surfaced showing Hunter having oral sex with a Chinese woman while he is smoking what looks like cocaine.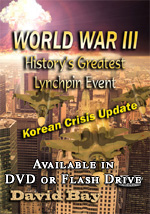 DVD
One can only shudder to think of what else the Chinese Communists are holding over Joe's head. If Joe becomes President, the Chinese can control the following (just a partial list):
* Every bullet of every gun
* Every missile from every launching platform: Ship, Airplane, Ground Launched
* Every ship in the Navy
* Every airplane in the Air Force
* Every helicopter
* Every tank, fighting vehicle and Humvee
* Every torpedo and ICBM from every submarine
* Every nuclear warhead from every launching platform
* Every exotic weapon in our arsenal
* Every cutting-edge weapon still under development
* Every secret at Area 51 in Nevada!
In short, China could contact Joe Biden in the Oval Office and inform him that North Korean forces are going to attack South Korea and Chinese forces are going to begin an invasion of Taiwan within hours. The Chinese would then DEMAND that Biden order American forces to stand down and not intervene.
The North Koreans could then begin their planned annihilation of America, as revealed in "The Armageddon Script: Prophecy In Action", author Peter Lemesurier, pages 222-223). Listen to this quote:
The Palestinians could also attack Israel, because they have received permission and promises of assistance from China.
In short, World War III will begin and as president, Joe Biden would refuse to honor any of our treaties and other commitments.
China just might control the White House by proxy - Joe Biden
If the American sheeple had demanded that Joe Biden renounce his Democrat nomination because they had thought the matter through and had decided that the risk of annihilation is simply too great, then we would not be in the position today, where Sleepy Joe Biden has a real chance to become President of the United States.
The Chinese Dragon and the Russian Bear have got to be chomping at the bit at the probability that their man might become President.
Nightmares, anyone?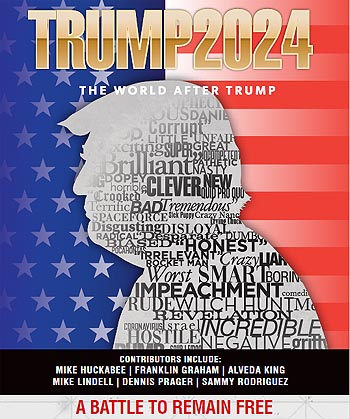 DVD
2. As election turmoil roils America, President Trump forcefully announced that he is going to go to the Supreme Court.
NEWS BRIEF: "Trump sues in 3 states, laying ground for contesting outcome", World Israel News, Nov 5, 2020
"As Democrat Joe Biden inched closer to the 270 Electoral College votes needed to win the White House, President Donald Trump's campaign put into action the legal strategy the president had signaled for weeks: attacking the integrity of the voting process in states where the result could mean his defeat."
"Trump, addressing supporters at the White House early Wednesday, talked about taking the undecided race to the Supreme Court. Though it was unclear what he meant, his comments evoked a reprise of the court's intervention in the 2000 presidential election that ended with a decision effectively handing the presidency to George W. Bush."
We will soon see the importance of getting Amy Barrett to the Supreme Court.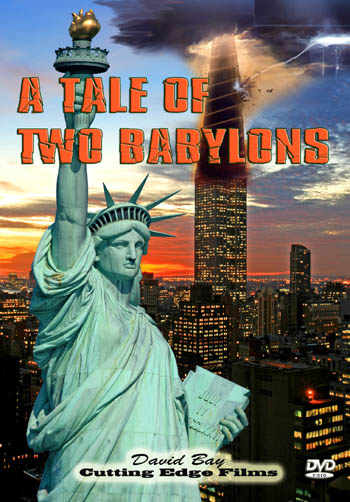 DVD
3. The Trump campaign announced that he had won the election.
NEWS BRIEF: "Trump Absolutely Correct to Claim Victory",
Joe Biden is said to be planning to announce that he has won just as soon as Mass Media calls him the winner.
NEWS BRIEF: "If Media Declare Biden Winner, He Intends to 'Address Nation' as 'New Leader'," Canada Free Press, Nov 4, 2020
"President Trump was correct when he said in the early morning hours Wednesday that 'Frankly, we did win this election'."
"The 45th president of the United States added that he wanted to "ensure the integrity" of the vote, and that the law be "used in a proper manner." Making these statements is his winning strategy, and his way of saying, "I've got to do what I've got to do. I'm the president, the first among equals, no matter what anybody else says." The country is in national crisis, there is an open insurrection against him, and he must win for the American Republic to survive."
If President Trump does not win this election, the American people will not survive and will begin again on the road to the global Kingdom of Antichrist (a.k.a. New World Order).
4. In good news, Republicans have increased their numbers in the House and have retained their control of the Senate.
NEWS BRIEF: "Politico: Dems Are Waking Up to an 'Abject Disaster'," Townhall, Nov 4, 2020
"Democrats predicted they'd see a blue wave on down ballot races but as of Wednesday morning, those hopes have been dashed. Appearing on MSNBC, Politico's Jake Sherman told viewers in no uncertain terms that the 2020 election was an "abject disaster" for Democrats waking up in Washington. "
When a political rag like Politico says that the election was a disaster for Democrats, that is news worth remembering!
"To imagine the amount of soul searching and explaining the party will have to do after Tuesday is absolutely dizzying. The infighting will be bloody -- as it should be. We fielded text after text from Hill Democrats Tuesday night and early Wednesday morning with existential questions about their leadership and the direction of their party."
The Democrats loudly expressed their belief that they would win the Senate and increase their numbers in the House of Representatives. Neither happened.
"Donors gave $90 million to lose to Senate Majority Leader MITCH MCCONNELL, $108 million to lose to Sen. LINDSEY GRAHAM (R-S.C.) and $24 million to lose to Sen. JOHN CORNYN (R-Texas) ... Sen. SUSAN COLLINS is narrowly ahead in Maine -- despite Democrat SARA GIDEON raising $69 million."
"DEMOCRATS AND REPUBLICANS TOLD US that Dems would win a dozen seats in the House, and knock off a whole host of Republican incumbents, and that was completely wrong. Instead, Republicans ... beat a bunch of Democratic incumbents. The GOP added women to their ranks. They beat Minnesota Rep. COLLIN PETERSON after a few decades of trying. Republicans beat two Democratic incumbents in the Miami area -- DEBBIE MUCARSEL-POWELL and DONNA SHALALA. NANCY MACE beat Rep. JOE CUNNINGHAM in South Carolina. Democratic Rep. MAX ROSE appears to be done in Staten Island. Democratic Reps. XOCHITL TORRES SMALL of New Mexico and KENDRA HORN of Oklahoma both have lost."
Republican women were exultant!
""We defied the odds. It's the night of the Republican women," House Minority Leader Kevin McCarthy said Wednesday morning. "The Democrats never solved one problem in their majority. They promised they would govern differently, and they didn't."
Now, if Joe Biden can just be turned back!
Remember this: God is still in control!