New World-Class DVD From Chris Pinto
"THE TRUE CHRISTIAN HISTORY OF AMERICA"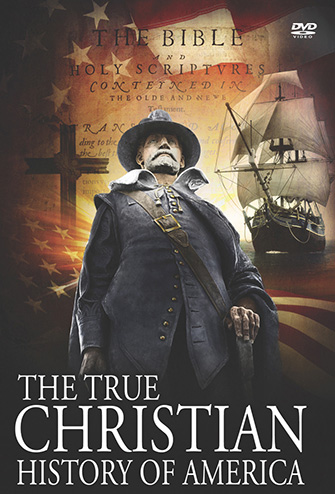 New DVD Title from Chris Pinto
The 'True Christian History of America' is a powerful documentary, showing the Bible-based Christian origins of the early American view of freedom, tracing the principles of liberty back to England and the great Reformation.
For many years, Americans have been taught in our schools and universities that the founding of our Republic was the result of the Enlightenment from France, or from the deists of that time. But is that truly the case? Did the Enlightenment first declare no taxation without representation? Or trial by jury? Were they the champions of freedom of speech, or of the press? And why did Samuel Adams declare that the "reign of political Protestantism" would commence, just before signing the Declaration of Independence?
Filmed on location in the United States, as well as in England, Switzerland, and the Czech Republic, this insightful documentary contains unique interviews with experts from around the world, who relate how the champions of the Gospel pursued the cause of freedom across the centuries, and how it is their beliefs which are enshrined in the Declaration, the Constitution and the Bill of Rights.
At a time when America and the principles of freedom stand in peril, it has never been more important for the Christian world to reclaim its historic heritage. This documentary is perfect for churches, Bible study groups, homeschool parents, or anyone who desires to learn a detailed history on the influence of Christianity in the United States. Watch Video clips online
Presented by Christian J. Pinto Running Time: 150+ minutes --
Other Chris Pinto Titles
---
Analysis -- Headline News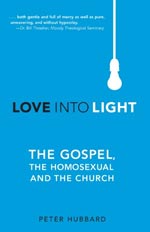 Book
1. President Biden is plunging America into the insanity of Sodom as he wields the sword of "Transgender" rights without compromise.
NEWS BRIEF: "Catholic League: Pro-Trans 'Equality Act' the 'Most Comprehensive Assault on Christianity Ever Written into Law", Breitbart News, 22 Feb 2021
"Catholic League president Bill Donohue warned Monday that the Equality Act would 'promote the most comprehensive assault on Christianity ever written into law'."
But, first, Leftists need to put this transgender nonsense out to the public as something flowery, even though it is not at all true.
"While its proponents insist that the Equality Act is about 'ending discrimination', it would in fact fundamentally alter the legal definition of sex to include sexual orientation and gender identity ... would also undermine the Religious Freedom Restoration Act by conferring special status on gay rights, prioritizing them over religious freedom and conscience rights... would also require healthcare providers to provide "hormone therapies and surgical procedures that are required to change the physical characteristics associated with sex changes', Donohue observes, without regard for the beliefs of healthcare workers."
Ah, when a person declares themselves to really be the sex opposite the sex God conferred upon them, they need the assistance of doctors and nurses who can cut their body to fit the ideal upon which they have decided! Thus, when a boy decides he wants to become a girl, he needs doctors and nurses to cut upon him.
Although Almighty God needed no human help in deciding which sex a person will have from His hand, individual humans wanting to switch need such help, being the weak person they are!
Ramifications upon our society will start at devastating and end with sulphur!
"Boys and men would be allowed to compete in sports with girls and women, thus unfairly altering women's athletics,' Moreover, 'biological males can use the locker rooms, restrooms and shower facilities that have always been reserved for females'."
Must biological males choosing to be female be allowed to share a room for the night while the team is on a trip?
"The proposed legislation would also 'force girls and women to compete against boys and men for limited opportunities in sports, and to share locker rooms and shower spaces with biological males who identify as women', the bishops note."
All young girls will now be at risk for sexual assault.
All young people will be at risk at having their souls wasted and lost.
How soon will we begin to see public sex, gay and straight, as they practiced in Sodom?
Was there evidence of man-boy lovemaking in Sodom? You bet there was; listen to the Biblical account:
"But before they lay down, the men of the city of Sodom, both young and old, all the men from every quarter, surrounded the house. And they called to Lot and said, 'Where are the men who came to you tonight? Bring them out to us, that we may know (be intimate with) them'." (Genesis 19:4-5, Parallel Bible.)
All the men of Sodom -- both young and old -- surrounded Lot's house to demand that the angels come outside for public sex. Where are we heading as a nation?
"And the Lord said, Because the shriek of the sins of Sodom and Gomorrah is great and their sin is exceedingly grievous, I will go down now and see whether they have done altogether as vilely and wickedly as is the cry of it which has come to Me; and if not, I will know." [Genesis 18:20-21 (Amp); Parallel Bible, KJV/Amplified Bible Commentary - Parallel feature also available in Thompson Chain Reference Computer Library]
Jesus noted how insane the sexual mores were going to be at the very End of the Age:
"People were eating, drinking, marrying and being given in marriage up to the day Noah entered the ark. Then the flood came and destroyed them all. 'It was the same in the days of Lot. People were eating and drinking, buying and selling, planting and building. But the day Lot left Sodom, fire and sulfur rained down from heaven and destroyed them all. It will be just like this on the day the Son of Man is revealed." (Luke 17:27-30, KJV)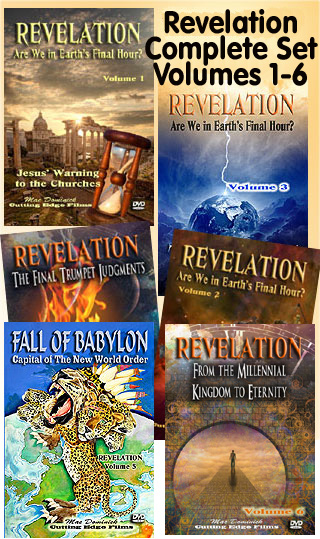 However, we want the emphasis to be on the insanity of it all, from President Biden downward to every Leftist politician, both Democrat and Republican and Independent, who has supported this terrible yanking away of our values from the Judeo-Christian ethic.
In our Western world, our societal values have been based upon Judeo-Christianity, which Satan thoroughly hates. Many times in the past 30 years of research into the New World Order, I have read protests from Satanists who truly enjoy flouting Biblical values so greatly that they seem insane.
Society has always viewed Sanity vs Insanity through the lens of God's Bible.
Therefore, Satanists have longed to be considered 'insane' if what they were doing or proposing contradicted Biblical values.
President Biden is insane if he truly believes that any person can simply declare himself to reverse the sex God gave him or her at birth.
INSANTIY -- INSANITY -- goes our nation today.
Just in time for that ultimate insane leader, Antichrist! To be followed by the absolute prophetic insanity revealed in the Book of Revelation!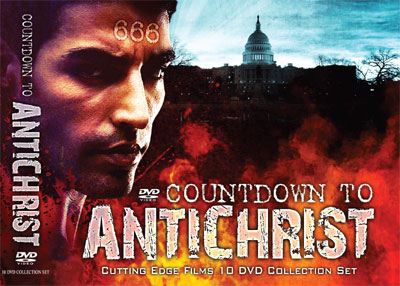 Combo
2. The 'Blue States' are now the beggar states, unable to balance their budgets and be the dependable Big Government people now expect.
NEWS BRIEF: "The Blue States Are Now the Beggar States", by Stephen Moore, Townhall, February 23, 2021
"Last week, I visited South Florida for four days, and what a shock: Everything was open. The beaches, the hotels, the restaurants (with some sensible safety and social distancing restrictions). The classrooms are full. The other strange thing about being in Florida was that people were happy. They were playing tennis and golf. They were going to work and getting on with their lives. Florida is a Republican, can-do kind of place."
"Then, there is New York. Manhattan is a morose and deserted place to be. It's as if it's boarded up. People are living their lives afraid. They are depressed, which makes the whole place depressing. In Southern California, I experienced the same dreariness ... Yet through it all, there is almost no evidence that lockdowns, business closures, stay-at-home orders and other strategies have reduced the infection rates or death rates from the virus. "
"Fifty states experimented with responses to the virus, and the verdict is in: The big blue states got crushed ... The 'progressives' in these states voted for higher taxes, more regulations, high energy prices and economic lockdowns. That's democracy in action. Now the latest census data and U-Haul trailer rental data confirm that productive people are "voting with their feet" and accelerating their race to get out of town."
"Now, Biden wants to give some $400 billion to the failed blue states, mainly from the prospering red states, the ones that wisely didn't shut down their economies or schools. The supposedly high-brow, highly educated, culturally refined elites in Beverly Hills, California, and Long Island, New York -- the very same 'progressives' who have generally thumbed their nose at the working class "deplorables" in Middle America -- have fallen so far that they now have to beg people in West Virginia, Arkansas and Mississippi for money."
"You'd think liberals would be ashamed, but spending other people's money is what they do best."
What is the ultimate goal of this "out-of-control" Blue-State government?
Their ultimate goal is to collapse the economy of America so that it will no longer tower over all other economies throughout the world. Since winning World War II, America has been the "King Kong" of all other nations.
Since nobody tells King Kong what to do, domestic policies must be implemented and useless wars fought overseas so that this Kong economy will be shaved down to where it towers over no one!
3. Coca-Cola now has surrendered to the popular "Woke" culture.
She is asking her employees to "be less white"!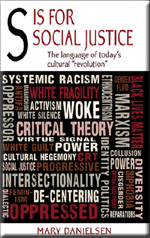 NEWS BRIEF: "Woke Coke – Company tells workers to 'try to be less white'," World Israel News, February 24, 2021
"We want the color-blind society. But it isn't what we're getting. The people taking credit for selling it to us ... are determined to go much further than that."
Yes, the current leadership of the 'Black Lives Matter" is resurgent Communism!
They have no idea that they should not ever want to really achieve that goal, because Communism kills by the tens of millions once they gain control.
And, finally, Communism will murder black leaders and their followers just as rapidly as is human possible!
But, current leadership at Coca-Cola have no excuse; they have simply surrendered to the street mob without deep, reflective thinking and without examining the situation based upon normal Christian values.
America is sinking beneath the sand as much because of the lack of courageous leadership from her millions citizens like Coca-Cola than from her insane politicians!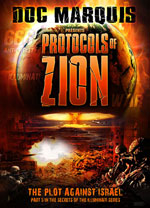 DVD
4. Warning! America is moving into a dictatorship.
NEWS BRIEF: "Under the Guise of a Real Medical Pandemic, We're Really Moving into a Coup Situation, a Police State Situation'," Breitbart News, 23 Feb 2021
"Following the 2020 presidential election, progressive feminist and author Naomi Wolf expressed regret over her vote for Joe Biden if she had been aware of his possible strategy of returning to lockdowns to combat COVID-19. Monday on FNC's 'Tucker Carlson Tonight', Wolf said she remained skeptical of the approach and was concerned about the trend toward a police state."
COVID-19 is the excuse.
"I've been writing pretty much every day for months and months about what I see as the terrible crisis that we're in that we have to recognize, under the guise of a real medical pandemic, we're really moving into a coup situation, a police state situation ... "
"We're absolutely moving into what I call Step 10. I wrote a book in which I pointed out there were 10 steps that would be tyrants always take when they want to close down a democracy. Whether they're on the left or the right, they always do the same 10 things and now we're at something I never thought I'd see in my lifetime."
" Step 10 ... that's the suspension of the rule of law. That's when you start to be a police state and we're here. There's no way around it."
"... this is completely unprecedented. Lockdowns have never been done before in free societies. And really, we are turning into a version of totalitarian states before everyone's eyes. And I really hope, you know, we wake up quickly, because history also shows that it's a small window in which people can fight back before it's too dangerous to fight back."
Welcome to the dictatorial New World Order!
The Order of the Antichrist, the Man of Sin, and the hater of all men whom God created.
Where is mankind ultimately heading?
"... And except those days should be shortened, there should no flesh be saved:" (Matthew 24:22, KJV)
DVD
5. President Biden is marshalling about 200 businesses who will support his draconian Gun Control measures.
NEWS BRIEF: "These Are the Roughly 200 Businesses Whose Leaders Are Backing Gun Control Initiatives", Townhall, Feb 21, 2021
"The Citizens Committee for the Right to Keep and Bear Arms launched an initiative last year aimed at providing information to Second Amendment-loving Americans. The goal was to provide a comprehensive list of companies and/or CEOs who back gun control initiatives and legislation or have anti-firearm corporate policies in place."
"According to Gottlieb, putting together the list was about giving pro-gun Americans knowledge about their purchasing habits ... We encourage people to buy products from companies they can count on to not support efforts aimed at curtailing constitutional rights ' ...."
"Over 100 million American gun owners represent a sizeable [sic] consumer bloc, and they will decide where they spend their money."
Here is the list of the 299 business who are supporting Leftist efforts to curtail / eliminate guns and abolish the Second Amendment: Read them and weep!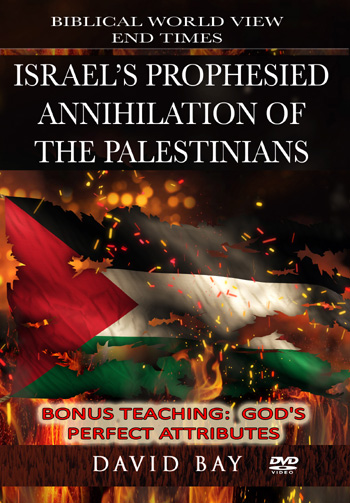 DVD
6. Palestinians are accusing Israel of planning to bomb her holy site at Al-Aqsa Mosque.
NEWS BRIEF: "Ridiculous Propaganda: Palestinian Official Claims Israel Will Bomb Judaism's Holiest Site", United With Israel, Feb 23, 2021
"Official Palestinian propaganda reached a new ridiculous low with a so-called Israeli affairs 'expert' telling people there is a 'true and serious Zionist threat' that Israel will bomb the Temple Mount, Judaism's holiest site."
Israelis view these claims as nonsense, as do leading Jewish politicians and military leaders.
However, in the way shown by the Democrat Party, the truth lies at the opposite end of the public rhetoric. In fact, Leftists have always publicly blamed the other party for the very act of which they are guilty.
The radical Yassir Arafat planned in August, 2000, to bomb their own holy sites and blame it on Israel!
Radical Muslims and radical Jews might just blow up one of each other's holy places in order to force the nation into that World War III.
We detail Arafat's apparent blunder in an interview with CNN's Christiane Amanpour on Thursday, September 8, 2000, as Arafat was in New York City for the three Antichrist conferences.
NEWS BRIEF: "Arafat: Holy Sites Are First Targets", YOWUSA.COM, September 11, 2000, by Marshall Masters, http://www.yowusa.com/Archive/September2000/11SEP00a/11sep00a.html
"In a heated interview with CNN's Christiane Amanpour last Thursday, Yassir Arafat may have very well revealed where the next conflict will begin ... Arafat blurted: 'We Palestinians ... our first targets is our land (the land of the holy places)'. At this point, Arafat leaned towards her and asked her if she knew what the holy places were, and after expressing several choppy thoughts suddenly leaned back in his chair and immediately changed his body language. The change was unmistakable. He obviously realized that he had said something that he would not have said, were he in control of the interview. He feigned a quick smile and announced that the interview was over. He then began pulling the clip-on microphone from his lapel and a very concerned Palestinian aide walked onto the set to help him undo the wireless microphone device. He left without saying 'goodbye', leaving a very shocked Amanpour."
Arafat also possesses another deep, dark secret, which it looks as though he may have let slip out of the bag here; he knows the exact military and paramilitary plan by which the Arabs are going to attack Israel in the not-too-distant future! I believe it highly likely that Arafat has accidentally let slip two (2) very important parts of the Illuminati Plan to produce Antichrist. Once he realized how badly he slipped up, he abruptly and rudely terminated the interview. The very next day, on Friday, September 8, Arafat was suddenly on a plane, heading back to Gaza. The Illuminati must have been absolutely furious with him over his gaffe.
If Arafat revealed that he has plans to destroy the Palestinian's holy places, that is most assuredly the Illuminist plan by which World War III will be started. If the Dome of the Rock (al Aqsa Mosque) were to be destroyed, all 1.2 billion Muslims in the world would fly into such a rage that, instantly, Jerusalem would become the "Cup of Trembling" foretold in Zechariah 12.
The Illuminati does, indeed, plan to destroy the Dome of the Rock so Antichrist can proceed on to the Temple Mount, in order to be duly proclaimed as Jewish Messiah and be enthroned. Listen:
"Consequently, the New David (Antichrist) will have simply to be acclaimed as such (as Messiah) as he enters the Haram es-Sharif by the Golden Gate ... long centuries of Jewish tradition maintain that the future Messiah will, indeed, enter Jerusalem via this very gate ... True, he must duly be enthroned and anointed with oil ... amid the rubble of the Dome of the Rock, close to the site of the former Holy of Holies." ("The Armageddon Script", by Peter Lemesurier, p. 235)
If the Palestinians order the Dome of the Rock destroyed, it will be because the Illuminati planned it to be destroyed. And, Antichrist will come riding into Jerusalem, exactly as "The Armageddon Script" has just revealed.