"They're saying the PCR technology will continue to be used, but they're replacing what the test is looking FOR with a better "reference sample." A better marker. A better target. A better piece of RNA supposedly derived from SARS-CoV-2. CDC/FDA are confessing there has been a PROBLEM with the PCR test which has been used to detect the virus, starting in February of 2020—-right up to this minute.
"In other words, the millions and millions of 'COVID cases' based on the PCR test in use are all suspect. To confirm this, the CDC document links to an FDA release titled, "SARS-CoV-2 Reference Panel Comparative Data." Here is a killer quote:
"During the early months of the Coronavirus Disease 2019 (COVID-19) pandemic, clinical specimens [of the virus] were not readily available to developers of IVDs [in vitro diagnostics] to detect SARS-CoV-2. Therefore, the FDA authorized IVDs based on available data from contrived samples generated from a range of SARS-CoV-2 material sources (for example, gene specific RNA, synthetic RNA, or whole genome viral RNA) for analytical and clinical performance evaluation. While validation using these contrived specimens provided a measure of confidence in test performance at the beginning of the pandemic, it is not feasible to precisely compare the performance of various tests that used contrived specimens because each test validated performance using samples derived from different gene specific, synthetic, or genomic nucleic acid sources." (Emphasis Added; CDC's own words)
"Translation: We, at the CDC, did not have a specimen of the SARS-CoV-2 virus when we concocted the PCR test for SARS-CoV-2. Yes, it's unbelievable, right? And that's the test we've been using all along. So we CONTRIVED samples of the virus. We fabricated. We lied. We made up [invented] synthetic gene sequences and we SAID these sequences HAD TO BE close to the sequence of SARS-CoV-2, without having the faintest idea of what we were doing, because, again, we didn't have an actual specimen of the virus. We had no proof THERE WAS something called SARS-CoV-2."
"BUT, don't worry, be happy, because NOW, the CDC and the FDA say, they really do have actual virus samples of SARS-CoV-2 from patients; they have better targets for the PCR test, and labs should start gearing up for the new and improved tests."
GOVERNMENT COVER-UP!
"In other words, they were lying THEN, but they're not lying NOW. They were 'contriving', but now they're telling the truth ... This assumption is entirely unwarranted. The drugs and chemicals could be doing the cell-killing, and the researchers are also starving the cells of vital nutrients. There is no proof that SARS-CoV-2 is in the soup, or that it is doing the cell-killing, or that it (EVEN) exists."
"Yet the researchers call cell-death 'isolation of the virus'.
'We have the virus buried in a soup in a dish in the lab' equals, 'We've separated the virus from all surrounding material'."
But, New World Order politicians and "scientists" have everything under control -- THEIR CONTROL!
Government control means that a word like 'Virology" really means "how to spread b***shit for a living and scare the world."
Threats against those who are refusing the vaccination are reaching Biblical Prophetic proportions: "Cannot buy or sell"!
NEWS BRIEF: "CNN's Lemon: Time to Blame 'Selfish' Unvaccinated — Can't Be Allowed in Offices, Gyms, Airplanes", Breitbart News, 21 July 2021
"CNN anchor Don Lemon said Thursday during the handoff between shows that it was time to blame the "selfish" and "ignorant" unvaccinated for the coronavirus Delta variant surge."
"Lemon said, "I don't know if we can get this under control. We had the opportunity. None of this had to happen. Children didn't have to get sick. If we didn't let the virus to mutate and this variant to catch on, we could have had this under control. We were well on our way, and the only people you can blame, the only people you can blame — this isn't shaming— the unvaccinated. The unvaccinated people have put us in the position we're in now. And it is not a good place."
And, guess what, they are still blaming Trump!
"Anchor Chris Cuomo said, "We showed the numbers tonight. 37% of the unvaccinated are white Republicans. It doesn't have to be like that."
And, now, the slam-dunk proposal.
"Lemon said, 'You have to be more direct. More concerted effort to say get vaccinated. You're not just killing yourself. You're going to kill other people. That's what you have to start telling people.'
* "If you don't get vaccinated, you can't come into this office or this place of business.
* "If you don't get vaccinated, you can't come into this gym.
* "If you don't get vaccinated, you can't get on to this airplane.
What is the End Times' prophecy being fulfilled by this type of sentiment?
"And deceiveth them that dwell on the earth by the means of those miracles which he had power to do in the sight of the beast ... And he causeth all, both small and great, rich and poor, free and bond, to receive a mark in their right hand, or in their foreheads: And that no man might buy or sell, save he that had the mark, or the name of the beast, or the number of his name." (Revelation 13:14, 16-17)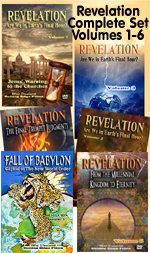 DVD
3. Republican lawmakers file an 'amicus brief' to the Supreme Court:
Asking the Justices to overturn Roe vs Wade!
NEWS BRIEF: "Congressional Republicans Call On Supreme Court to Overturn Roe v. Wade", Catholic Vote, July 29, 2021
"... 228 Republican lawmakers have cosigned an amicus brief to the Supreme Court, urging the justices to overturn Roe v. Wade, the 1973 ruling that legalized abortion in all 50 states."
"The justices will review the brief in connection with a Mississippi abortion case the Court is slated to begin considering this fall which asks for a ruling that would allow states to ban abortions after 15 weeks of gestation."
What is the legal and the legislative foundation for this amicus brief?
""Mississippi's case provides the Court a chance to release its vise grip on abortion politics," the brief stated: The States have expressed the desire to protect life through a burgeoning number of laws enacted to further the States' important interests in protecting women from dangerous late-term abortion, ending the destruction of human life based on sexism, racism, or ableism, upholding the integrity of the medical profession against the barbaric practice of dismembering human beings in the womb, and protecting preborn infants from the horrific pain of such abortions."
"The new brief comes amid growing momentum among those calling for the Court to overrule legal precedents that have enabled the abortion industry to thrive in the U.S. since 1973. As CatholicVote reported, Mississippi Attorney General Lynn Fitch filed a legal brief in mid-July calling on the Supreme Court to overturn Roe, which she called "egregiously wrong" and "unconstitutional."
"In addition, earlier this week 'a trio of conservative Senate Republicans — Josh Hawley (Mo.), Mike Lee (Utah) and Ted Cruz (Texas) — filed a separate amicus brief in the case', The Hill reported.
"Pro-abortion groups are also watching the Mississippi case closely, with many of them openly speaking of a need to prepare for a "post-Roe" America.
"A post-Roe America" -- I certainly rejoice at that!
4. In the 'Re-wilding' effort against 80% of American land back to its condition before the white man conquered it, what would be the most effective method of making life so miserable that people would flee!
NEWS BRIEF: "Open letter to all New Yorkers: Fight tyranny or stay down on your knees and suffer the destruction of the greatest city in the world", Canada Free Press, July 28, 2021
"New York City is doomed. It's going to turn into a desolate hulk, a garbage dump of crime and poverty ... Now there is a COVID war. I'm talking about the masks and distancing and lockdowns and the massive destruction of businesses and now the expanding vaccine mandate. The people of the City have gone down on their knees to De Blasio and Cuomo and the public health predators."
"The bottom line is, Curtis, people either come out into the streets by the hundreds of thousands and say ENOUGH, or the whole show—-the whole City—-is over."
"NO perceived threat justifies the imprisonment that has been put on the citizens of the City ... No perceived threat justifies the imprisonment that has been put on the citizens of the City."
5. Iranian courageous protestors demonstrate against Ayatollah Khamenei!
NEWS BRIEF: "Iranians Risk Their Lives Chanting 'Death to Khamenei'," United With Israel, July 28, 2021
"The Islamic regime's obsession with terror and hatred is costing the Iranian people their lives and the Iranian people have had enough ... Although protesting in Iran is very dangerous, Iranians took to the streets to chanting, "Khamenei must be killed!" and and "I will kill the killer of my brother!"
"The people of Iran are desperate for change and deserve better than the terror-obsessed Ayatollah regime."
Iran is not capable domestically of attacking Israel.
She is being torn apart by political dissent. Remember that, prior to 1979, Iran was considered the most pro-Western country in all of Islam.
Iran purchased 'off-the-shelf- nuclear weapons from Pakistan in early, 2002, so that issue is bogus.
Iran is not capable militarily of attacking Israel.
NEWS BRIEF: " "RUSSIAN GENERAL CONFIRMS IRAN HAS NUCLEAR WEAPONS!", Stratfor Intelligence, Week of June 4, 2002
"A Russian general's statement about Iran's nukes fails to register with media. Sometime a slip of the tongue is so incredible that no amount of doctoring can explain it. And sometimes a slip of the tongue is as intentional as could be. Take an appearance by Russian Deputy Chief of Staff Gen. Yuri Baluyevsky. He gave a briefing on Friday in Moscow during the Bush-Putin summit and was asked about whether Iran actually fired the Shihab-3 intermediate-range missile in a successful test earlier this month. The second question was whether Iran can threaten Israel, Russia or the United States with its nuclear and missile programs.
Then the Russian general takes a surprise turn: 'Now, as to whether or not Iran has tested something like that. Iran does have nuclear weapons,' Baluyevsky said. 'Of course, these are non-strategic nuclear weapons. I mean these are not ICBMs with a range of more than 5,500 kilometers and more."
To reiterate: "Iran does have nuclear weapons"
Now this is shocking news, indeed! This Russian general has just confirmed that Iran has nuclear warheads and theater missiles with which to deliver them! And, he seems not to be concerned because these warheads cannot yet hit Russian soil. If Iran has nuclear weapons and the missile capability with which to deliver them to Israeli targets, then the entire calculation of military balance in the Middle East may just have changed.
For the longest time, the Arabs have realized their conventional armed forces were no match for the Israeli Defense Forces. The IDF has large enough manpower resources that, when married to the world's most radical cutting edge military technology, produces a definitive military edge over all combines Arab forces.
Iran will only attack Israel if she has joined the Russian-led forces now forming north of Israel's border.