1. A new poll reveals that Communist Democrats will most likely run and hide rather than fight an enemy in our streets, fields, and rivers!
NEWS BRIEF: "New poll reveals one thing most Democrats will do if U.S. is invaded", By Bob Unruh, World Net Daily, March 8, 2022
"If the United States were to be invaded as Ukraine was, by Russia just two weeks ago, 55% of Americans would stay and fight. But those mostly would be Republicans and independents, because a majority of the Democrats responding to a new poll say they'd cut and run."
"Male respondents by a 75%-19% margin said they'd fight, as would whites 57%-35% and Hispanics 61%-33%. "
"Blacks would run, by a 59%-38% margin.'
Those who are so eager to strip you of your guns are the most eager to flee an enemy!
They also certainly would not give their life to protect yours! No one should ever be shamed by a Liberal into giving up our guns because someone else used a gun to murder.
This fact is especially true since this poll shows us that, within the chest of the majority of Liberals trying to pry your guns away, beats a cowardly heart!
2. Ukrainian President Zelensky paints a picture of Biden as a weak and 'feckless' leader.
NEWS BRIEF: "Ukrainian President Zelensky Blames Feckless Biden for Putin Invasion", American Defense News, March 8, 2022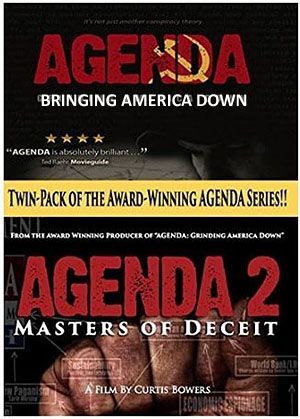 "Senate sources said on Saturday that Ukraine President Volodymyr Zelensky pinned blame for Russia's invasion into Ukraine on Democrat President Joe Biden's refusal to enact sanctions against Russia before Russia launched the invasion. Zelensky told Senators that if the U.S. "had started sanctions months ago, there would not have been war."
" 'You tell me 100% that there will be war in a few days' time. What are you waiting for?' Zelensky said before the invasion. 'We will not need your sanctions after there is a bombardment, or after our state is shot at, or if we have no more borders, we do not have an economy, or parts of our state is occupied'."
"Zelensky told lawmakers that if there had been sanctions in place in September or October, there would not have been an invasion."
No one can depend upon such a worthless and useless and incompetent leader to preserve your life, liberty and the pursuit of happiness.
3. After taking several market steps to increase the cost of oil and gas, feckless Biden blames the Ukraine War!
NEWS BRIEF: "'Flat-Out Lie': Ted Cruz Blasts Biden Blaming Russia For Soaring Gas Prices", Conservative Brief, March 9, 2022
"President Joe Biden has cut off the imports of Russian energy and, as gas prices have been rising for around a year, they are expected to climb more.
In his speech announcing the ban on Russian energy imports he also appeared to blame the rise in gas prices on the Russia and Ukraine war, as he did later when confronted by a reporter.
"Do you have a message for the American people on gas prices?" a reporter said to Biden as he was walking.
"They're going to go up," the president said.
"What can you do about it?" the reporter pressed.
"Can't do much right now. Russia's responsible," the president responded."
Socialists and Communists must become the world's best lying apologists because their policies always fail.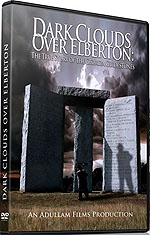 DVD
Senator Rubio begged to differ, strongly so!
"Republican Texas Sen. Ted Cruz shredded him for it, saying that the president is lying about the reasons for the rising gas prices."
" 'This is a flat-out lie. Gas prices have increased 48% under Biden—BEFORE RUSSIA INVADED UKRAINE. Biden did that. That's bc Biden: – killed Keystone pipeline. – froze federal leases. – shut down ANWR All, while Biden waived sanctions on Putin's pipeline', the Texas senator said."
NBC News opened the curtain just a little: "NBC News reported this week that the administration had made a decision to blame Russia for the gas prices ... And his warning to oil and gas companies against price gouging was no ad lib."
Let us look at the specific steps the president took before Russia invaded Ukraine:
* "... shut down the Keystone Pipeline; he destroyed 11,000 high paying jobs, including 8,000 union jobs. "
* "He immediately froze new leases both on federal land on shore and on federal land off-shore."
"The Biden administration wants to destroy U.S. energy production', he said."
Senator Cruz' conclusion is not quite correct. The Biden Administration wants to implement the AGENDA of forcing Americans first, followed by the rest of the world, into the 'Forced Scarcity' of the New World Order Messiah!
The monuments at Elberton, Georgia, tell the story; they believe Mother Earth cannot support more than 500 million people, much less than the 8 billion today.
4. Now that the entire world is distracted by Ukraine, Chinese President Xi is free to plan his attack on Taiwan!
Can Taiwan Really Count On the US To Thwart China?
NEWS BRIEF: "Russia-Ukraine War: Can Taiwan Really Count On the US To Thwart China?", The Quint, 9 March 2022
"If the US refuses to directly confront Russia, there is no guarantee that it would change its stance for China. Russia's invasion of Ukraine has led to an extensive debate on the looming threat over Taiwan from China. The question, 'what if Taiwan is next?', is discussed widely now. And with this, the need for preparing for an imminent invasion is emphasized, even if it seems unlikely."
"... there is no denying that the recent developments have made people in Taiwan jittery about the future of Taiwan, and some have started believing that China might take a cue from the Russia-Ukraine crisis. This is one of the reasons why Taiwan has emerged as one of the strongest supporters of Ukraine."
China has been dropping clues that her intention is to attack and soon.
"Even though the situation has worsened in the Russia-Ukraine crisis, it has not stopped China from militarily coercing Taiwan by sending military aircraft to the latter's Air Defence Identification Zone (ADIZ) on a daily basis ... "
"Is the US a Reliable Partner?"
"... Taiwan should take lessons from the Russia-Ukraine war and revisit its policies and options – it should formulate a policy that is not dependent entirely on the US."
Just as Joe Biden has been Putin's most valuable asset, so is the old man the most valuable ally of Chinese Communist President Xi.
Both Ukraine and Taiwan must be wrapped up before Joe is forced out of office by either death or impeachment.
5. The Indiana legislature has just passed 'Constitutional Carry", sending the bill to the Republican Governor.
NEWS BRIEF: "'Constitutional Carry' Passes Indiana Legislature, Heads to Gov. Holcomb's Desk", Breitbart News, 8 March 2022
"Constitutional carry passed the Indiana legislature Tuesday night and is headed to Gov. Eric Holcomb's (R) desk. The Indianapolis Star indicates the constitutional carry legislation 'would eliminate the license requirement to carry a handgun'."
As usual, the Democrat opposition was based upon THE lie!
"Sen. Fady Qaddoura (D-Indianapolis4) opposed the constitutional carry legislation, saying, 'It hurts to see us advancing a piece of legislation that supports spreading and allowing more guns to be on our streets when violent crime is going up in our nation'."
"NRA state director John Weber commented on the Indiana legislation, saying, 'Hoosiers value their Second Amendment rights, yet under the current regime they are forced to ask the government for extra permission in order to exercise the fundamental right of carrying a firearm for self-defense. The NRA is proud to have played a key role in getting this bill to the governor's desk and we hope he will sign it'."
Now, those who would take our freedoms away must contend with 81.4 million citizens owning 434 million guns and 20 million ARS and 150 million magazines!
18,000,000 military veterans are also ready to serve and to protect!
---
Are you ready, my friend, to meet Jesus Christ? Have you been born-again through His blood? If you have, you can truly "look up, for your redemption draweth nigh".
---
New DVD!
Prophetic DVD For These Troublesome Times!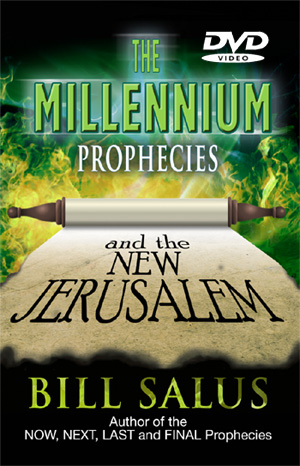 "The Millennium Prophecies and the New Jerusalem"
by Bill Salus
Regularly $24.99, Only $19.99
Most Neglected Prophecy In The Bible
Jesus Christ is about to return and set up His 1000-year Messianic Kingdom upon the earth. The MILLENNIUM Prophecies and the NEW JERUSALEM book explains what this future period will be like
Read More or order https://www.cuttingedge.org/detail.cfm?ID=2977
Buy the book version of this great prophetic title! https://www.cuttingedge.org/detail.cfm?ID=2987
---
Aliens = Ambassadors For Antichrist
NEWS BRIEF: "Pentagon creates new organization to investigate mysterious objects in the sky", Military Times, November 23, 2021
"Faced with growing concerns about mysterious objects in the sky, especially over military installations and training ranges, the Pentagon has created a new organization to search for answers about where they came from and what threats they may pose ... investigations into unidentified aerial phenomenon will now be conducted by the Airborne Object Identification and Management Synchronization Group, nested in the office of the Under Secretary of Defense for Intelligence & Security."
"... It comes in the wake of a June report by the ODNI into objects in the sky that found no explanation for 143 of 144 incidents reviewed."
Luciferian Plan: 'UFO's and Aliens are part of the New World Order. They are benevolent beings which will aid mankind in attaining the goal of becoming one humanity. They will appear at the proper time to enable mankind to make that Quantum Leap of Collective Consciousness -- when the The Christ appears'." (New England Director of the House of Theosophy, Seminar, August 18, 1991)
Sons of God & The Nephilim Volumes 1 and 2 DVD
There are many mysteries in this world that historically have Christians running for cover. These are not mysteries that are easily solved, and the hard questions more often than not, go unanswered. Furthermore, these mysteries have found their way into our culture and demand an answer from those who are well-versed in Scripture, or we as Christians stand to lose an entire generation to a culture that is becoming more and more saturated with answers from the occult world. What are the questions that arise from these mysteries? These DVDs have many answers.
---