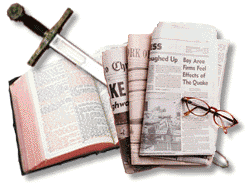 Weekly Updates For Christians On The New World Order
An Analysis and Recap Of Current Events Being Reported In The News

Thank you for requesting this article. The free transcripts of the radio show and the brief descriptions of the weekly articles are available to everyone. The complete text of the weekly articles can only be viewed and downloaded by supporters of this ministry. Your gift of $20.00 or more per year will enable us keep this site on the Internet, helping us to minister to everyone. When we receive your donation, we will email your user name and password giving you access to the complete text of the current news articles. We thank you for donating to The Cutting Edge Ministries, helping us to further the work of the Lord.
I want to support Cutting Edge Ministries and get my password and user name so I can start reading the articles.

I have my password and want to read the new articles now.

Please feel free to E-mail Cutting Edge Ministries if you have any questions about our outreach ministry.