Title: The Reverend Billy Graham WAS Warned Repeatedly Against His Modernist, Ecumenical Activities
Resources to aid your Understanding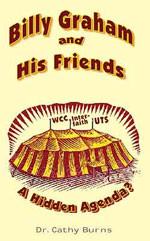 His Hidden Agenda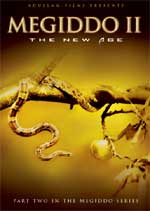 Hear Graham state that ALL people will be saved - "Universal Salvation"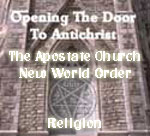 15 Minutes of Graham Apostasy! On Video!
DVD
Subtitle: When Cutting Edge broke the story that Mr. Graham was a Freemason, many people wrote us, asking us if we had contacted him. Since we could not actually get in touch with Graham, we wrote to his organization, the BGEA.
The Reverend David Cloud recounts the same experience, but then tells of the many devout Fundamental Christian leaders who warned Mr. Graham as far back as the early 1950's. Do not be deceived -- Reverend Graham embarked on his apostate, ecumenical ways with "eyes wide open". He knew exactly that he was leading people by the millions into the camp of the "enemy of our souls"!
The New World Order is coming! Are you ready? Once you understand what this New World Order really is, and how it is being gradually implemented, you will be able to see it progressing in your daily news!!
Learn how to protect yourself, your loved ones!
Stand by for insights so startling you will never look at the news the same way again.
YOU ARE NOW ON
THE CUTTING EDGE
Copyright © 2007 Cutting Edge Ministries. All rights reserved. See full copyright notice below.
The whispers about Reverend Billy Graham being a "False Prophet", or being a Freemason, have circulated throughout Christian circles for years. But, in March, 1997, Cutting Edge discovered that the official state Masonic website for Louisiana and Michigan both listed Reverend Graham as a "Famous Mason".
We reported this shocking finding in our NEWS1082, "Both The 'Louisiana Masonic Family' Web Site And The Official Genessee Lodge No. 174, of Flint, Michigan, Report That The Reverend Billy Graham Is A Freemason!!"
Within 72 hours after posting this article, both these Masonic websites took Mr. Graham's name down from their site. Since we could not actually talk to the Evangelist, a subscriber wrote the BGEA for us. An official from the BGEA wrote this subscriber back, denying that Mr. Graham was a Freemason, or had ever been a Mason. We recorded this correspondence in our NEWS1098.
In the years since then, Cutting Edge has noted a diverse number of doctrinal disasters propagated by the Reverend Graham.
NEWS1141 -- "Rev. Billy Graham Believes Men Can Be Saved Apart From Jesus Christ"
NEWS1355 -- "Meet the REAL Reverend Billy Graham: He Is Not The Man You Thought He Was!"
NEWS1402 -- "Anne Graham Lotz Delivers Message To The Millennial Religions Summit In New York City -- A Message Reported To Be From Her Father, Reverend Billy Graham!" Remember, these conferences were originally planned as THE conference which would allow Antichrist to arise!
NEWS1742 -- "Freemasons Pay Tribute To Billy Graham As Their Great Friend"
NEWS2050 -- "Dr. Billy Graham Soils His Evangelist's Robe When He Exchanged Compliments With Former President Bill Clinton -- Expressed his life-long devotion to Hillary and Bill Clinton!"
NEWS2149 -- "Reverend Billy Graham Breaks The Hearts of Fundamental Christians -- Again!"
Now that you have read these most important articles, above, you will be better prepared to understand Pastor David Cloud's revelations about Reverend Graham which we share with you, below. Please read this historical account of the many warnings from prominent Fundamentalist preachers and Christian theologians which repeatedly warned Mr. Graham that he was traveling down a false broad path which was forbidden in the very Scripture he says he upholds.
You will also see instances in which Mr. Graham boldly lied.
Now, let us hear from Pastor David Cloud, "Way of Life Ministries".
In the early days of his compromise, Graham was warned repeatedly by prominent Christian leaders such as Bob Jones, Sr., John R. Rice, G. Archer Weniger, James Bennet, Carl McIntire, Bryce Augsburger, Charles Woodbridge, and Robert Ketcham. IT MUST BE REMEMBERED THAT BILLY GRAHAM IDENTIFIED HIMSELF AS A FUNDAMENTALIST WHEN HE BEGAN PREACHING. He attended the fundamentalist Bob Jones College (later named Bob Jones University) and counted himself one of Dr. Bob Jones, Sr.'s preacher boys. Graham associate Cliff Barrows was a Bob Jones graduate. Graham interviewed Dr. Bob Jones, Jr., on his Hour of Decision radio broadcast in December 1951, and concluded by saying:
'It's wonderful in these days of secular and materialistic education to see a great University that stands for the Gospel of Jesus Christ, not only old-fashioned Americanism that we so desperately need today, but is injecting into our society your men and women that take their stand for the Gospel of Jesus Christ' (Billy Graham, radio broadcast, Bob Jones University, Dec. 1951)."
Graham, who has been called "Mr. Facing Two Ways," was already moving in a completely different direction from Bob Jones even as he was uttering this effusive praise. Graham was also on the Cooperating Board of John Rice's The Sword of the Lord. From December 1947 to 1952, Graham was also president of Northwestern Schools (founded by famous Fundamentalist leader William Bell Riley) and was editor of that school's Fundamentalist publication, The Pilot, the masthead of which boldly proclaimed a "militant stand against Modernism in every form." During his early years, Graham was awarded honorary doctorates from Northwestern and Bob Jones.
Consider some of the men who personally pleaded with Graham to turn from his unscriptural path:
JAMES BENNET was a prominent New York attorney and Bible teacher who knew Graham from the time he graduated from Wheaton. He encouraged Graham during the early years of his ministry, but when Graham began openly yoking together with Modernists and Catholics, Bennet attempted to turn him from this error. He met with Graham in New York City before the 1954 crusade and pleaded with him not to proceed with his ecumenical plans. When Graham refused to obey the Word of God, Bennet resigned from the campaign invitation committee and wrote a public warning about the direction Graham was pursuing (James E. Bennet, The Billy Graham New York Crusade: Why I Cannot Support It, A Ministry of Disobedience, Collingswood, NJ: Christian Beacon Press, May-September 1957).
Thus James Bennet lovingly warned Billy Graham.
DR. JOHN R. RICE, editor of the influential Sword of the Lord weekly Fundamental Baptist paper, also supported Graham during his early years. In fact, Graham was on the Cooperating Board of the Sword. Dr. Rice was a very loving and gracious Christian gentleman, and he pleaded with the young Billy Graham to turn from his ecumenical adventures. In her biography of John Rice, Viola Walden, who was Rice's faithful secretary for 46 years, testified that Dr. Rice greatly loved Graham and repeatedly tried to reason with him (Walden, John R. Rice, pp. 164-167). Graham and Rice met in Scotland in 1955, and Graham assured the elder evangelist:
'I have promised God I will never have on my committee working in an active way in any of my campaigns men who do not believe in the virgin birth of Christ, who do not believe in the blood atonement of Jesus Christ, who do not believe in the verbal inspiration of the Bible--these men will never be on my committee. I have promised God" (Graham, cited by Pastor Roland Rasmussen, 'Reasons Why I Cannot Support Billy Graham', chapel message delivered at Bob Jones University, Feb. 15, 1966).
As it became obvious that Graham was not following his own counsel but was pursuing the ecumenical course, Rice met with him again and urged him to obey the Bible: "I visited Dr. Graham in his own home in Montreat, North Carolina, by his invitation, and we talked earnestly on such matters" (John Rice, Sword of the Lord, June 20, 1958).
Graham, of course, did not listen, and John Rice publicly disassociated himself and the Sword from the young evangelist in 1957. Viola Walden notes that far from having a mean attitude toward Graham, Dr. Rice "prayed regularly [for Graham] even long after denouncing his compromise" and "rejoiced over the many saved in Dr. Graham's crusades" (pp. 166,167).
Thus Dr. John Rice lovingly warned Billy Graham.
DR. BOB JONES, SR., first met Billy Graham when the elder evangelist came to Charlotte, North Carolina, for a gospel meeting during Graham's senior year in high school. Billy's father, Frank, was impressed with Jones and wanted his son to attend Bob Jones College in Tennessee. (The school moved to Greensville, South Carolina, in 1946, and the name was changed to Bob Jones University). Billy did attend Bob Jones the fall after he graduated from high school (1936), but he did not fit in well with the strict atmosphere of discipline and he soon moved on to the Florida Bible Institute and then to Wheaton in 1940 (from whence he graduated--with a degree in anthropology!). Dr. Bob Jones supported Graham during his early years, and Graham even wrote to Jones to say that he got his evangelistic burden at Bob Jones College and he wanted to be called one of Dr. Jones's "preacher boys" (Bob Jones, Sr., letter to a supporter, March 6, 1957). As Graham began to launch out on his career of yoking together with false teachers, Dr. Jones corresponded with him and reproved him for his compromise. At first, Graham claimed that he had no intention of working with Modernists or Catholics. On June 3, 1952, Graham told Jones, "The modernists do not support us anywhere." It was not long, though, before Graham openly practiced what he privately denied. His 1957 New York Crusade included 120 Modernists on the committee.
Thus Dr. Bob Jones lovingly warned Billy Graham.
DR. CHARLES WOODBRIDGE was another prominent Christian leader who attempted to correct Billy Graham. Woodbridge had been a professor at Fuller Theological Seminary and a member of the National Association of Evangelicals, before he rejected the New Evangelicalism that was taking over in that day and separated himself from this false philosophy. Woodbridge was a highly educated Presbyterian, with an MA from Princeton, a Ph.D. from Duke, and further studies at Berlin and Marburg Universities in Germany and the Sorbonne in Paris. In his classic book The New Evangelicalism, Woodbridge relates a visit that Graham made to his home in 1958:
"Dr. Graham came to my home in Altadena, California, in 1958 to chat with me about these things. We talked for two hours. I pointed out to him Romans 16:17. I did my best to persuade him to come out from among unbelievers, so far as the conduct of his campaigns was concerned. But to no avail" (Woodbridge, The New Evangelicalism, 1970, p. 44).
Thus Dr. Woodbridge lovingly warned Billy Graham.
JACK WYRTZEN, founder of Word of Life, also warned Graham. The following testimony is from a pastor who witnessed one of the meetings in which Fundamentalist leaders tried to correct Billy Graham:
"In 1957, I sat in a meeting where Jack Wyrtzen and Dr. Woodbridge spoke face to face with Billy Graham about his compromise and the direction he was heading away from Fundamentalism. Billy Graham was at Word of Life Inn for two days of meetings near Schroon Lake, New York. That fall was the 'great New York Crusade.' It was following that meeting that both Dr. Woodbridge and Jack Wyrtzen stopped all support and fellowship with Billy Graham. Dr. Wyrtzen spoke to the staff of WOL regarding his reasons for pulling away from Graham. I was a young Christian at the time (saved at Word of Life on June 24, 1956, at 19 years of age.) It was the next year that Dr. Woodbridge broke fellowship with Dr. Graham for the same reasons" (E-mail dated Feb. 27, 1999, from Pastor Bob Welch, D.Min, Collegegate Baptist Church, Anchorage, Alaska).
Thus Jack Wyrtzen lovingly warned Billy Graham.
DR. ROBERT KETCHAM was the leader of the General Association of Regular Baptist Churches in 1950 when he saw some news clippings stating that Graham was working with Jews and Catholics in his meetings and was turning decision cards over to Catholic parishes. Ketcham wrote immediately to Graham and asked if the reports were true. The reply from Graham's executive secretary, Jerry Bevan, included the following:
'For example, you asked if Billy Graham had invited Roman Catholics and Jews to cooperate in the evangelistic meetings. SUCH A THOUGHT, EVEN IF THE REPORTER DID SUGGEST IT AS HAVING COME FROM MR. GRAHAM, SEEMS RIDICULOUS TO ME. SURELY YOU MUST KNOW THAT IT IS NOT TRUE. ... FURTHER, THAT YOU SHOULD GIVE ANY CREDENCE TO THE IDEA THAT MR. GRAHAM WOULD EVER TURN OVER ANY DECISION CARDS TO THE ROMAN CATHOLIC CHURCH SEEMS INCONCEIVABLE' (John Ashbrook, New Neutralism II).
It was not long until Bevan's reply was proven a deception. Graham was intent upon working with Modernistic and Catholic and Jewish leaders, and he was intending to turn decision cards over to the same. The point here, though, is that Dr. Ketcham approached Billy Graham directly about this matter.
Another Christian leader who warned Graham was the late WILSON EWIN, longtime missionary to Roman Catholic-dominated Quebec. Graham cannot say that Ewin did not understand Roman Catholicism or Catholic evangelism. Unlike Graham, who travels from place to place and preaches largely in formal, organized settings, then returns to the seclusion of his hotel suite, Ewin lived among Roman Catholics and worked with them as a pastor and evangelist day by day, month by month, decade after decade. He dedicated his book You Can Lead Roman Catholics to Christ to "the salvation of dear Roman Catholics whom I love and for whom our Saviour died and shed His Blood."
"For twenty years, I have watched the crusades and ministry of Dr. Billy Graham. In fact, Ruth [Ewin's wife] and I sang in the choir and were counselors in one of the Graham crusades. Many letters were written to Billy expressing grave concern about his illicit affair with the Roman Catholic system. I even visited his evangelistic headquarters in Minneapolis to alert the Graham Organization about its overt compromise with Roman Catholicism. Graham has indeed allowed the truth to fall into the street through his ecumenical ministry" (Wilson Ewin, prayer letter announcing his book The Assimilation of Evangelist Billy Graham into the Roman Catholic Church, January 1993).
Thus Wilson Ewin lovingly warned Billy Graham.
These are only a few of the men who attempted to reprove Graham for his error. Graham mentions these warnings in his biography.
"Much more painful to me, however, was the opposition from some of the leading fundamentalists. Most of them I knew personally, and even if I did not agree with them on every detail, I greatly admired them and respected their commitment to Christ. Many also had been among our strongest supporters in the early years of our public ministry. Their criticisms hurt immensely, nor could I shrug them off as the objections of people who rejected the basic tenets of the Christian faith or who opposed evangelism of any type" (Graham, Just As I Am, p. 302).
Graham also calls the criticism "harsh" and claims that the men who criticized him demonstrated "a lack of love," but the disobedient always say that no matter how tender and loving the rebukes are. They always confuse correction with persecution. It is human nature to do that, and it raises a smokescreen to hide the real issues.
Reproof is never an easy thing to receive, and it always seems to be unloving to those who refuse to accept it. Further, one can always find some fault in the reprover, because he or she is also a sinner. Proverbs teaches that one's attitude toward biblical reproof exposes the condition of the heart.
"He is in the way of life that keepeth instruction: but he that refuseth reproof erreth" (Prov. 10:17).

"The ear that heareth the reproof of life abideth among the wise. He that refuseth instruction despiseth his own soul: but he that heareth reproof getting understanding" (Prov. 16:32).
Billy Graham does not have a proper attitude toward biblical reproof. He has refused to turn from the path of disobedience, and he slanders those who have loved him and God's Word enough to attempt to correct him.
Billy Graham was warned. He has had many opportunities to repent. Sadly, he has clung steadfastly to the course of disobedience to God's Word, and no other man in this generation is more responsible than Billy Graham for breaking down the walls between truth and error.
Cutting Edge NOTE: Dr. Cathy Burns was spurred to write her most important record of Dr. Graham's association with known Illuminati leaders, which he boldly bragged about in his autobiography, "Just As I Am". Dr. Burns felt the hairs raise on the back of her neck as she read Dr. Graham bragging about how close he was to world leaders who are members of Illuminati organizations such as Council on Foreign Relations (CFR), Skull & Bones, and other infamous organizations dedicated to staging the Masonic Messiah on the world scene.
As Dr. Cathy Burns reveals in her masterpiece, "Billy Graham and His Friends: The Hidden Agenda", the Illuminati decided in 1896 that, as the world began its final descent into the New World Order (a.k.a., The Kingdom of Antichrist), they needed a "Holy Man" who would command a faithful following amongst the great majority of Fundamental Christians.
This deliberately created "Christian Holy Man" would be the greatest example of a counterfeit Christian leader the world has ever seen, at least before Antichrist appears on the world stage. His role was planned, to repeatedly preach a brief, rather sanitized, Gospel message and be supported by all secular Mass Media outlets the world over.
This Illuminist "Holy Man" would convince the vast majority of Christians that he was genuine. However, he would maintain ungodly relationships with the most ungodly Illuminist leaders the world over; and he would gradually lead genuine Christians down the wrong path towards the appearance of Antichrist.
This man, we believe, is the Rev. Billy Graham. Dr. Cathy Burns noted how Mr. Graham was bragging continually about his close personal relationships with the most ungodly, Illuminist leaders of the past 40 years, and she began her research which led to her book, "Billy Graham: A Hidden Agenda" complete with her 4,400+ footnotes!
Dr. Burns' book is "must read" during this troubling time of Christian Apostasy.
This information which Pastor David Cloud has shared with us, above, is from the 300-page book Evangelicals and Rome by David W. Cloud, which is available from Way of Life Literature. We thank Pastor Cloud for setting the record straight -- once again -- about the real, the genuine, Reverend Billy Graham. Truly, he is NOT the Christian Fundamentalists he portrays himself to be.
In fact, we believe that Jesus had Dr. Graham in mind when He foretold that people in the End of the Age needed to beware of two very particular kinds of deceptive people -- Deceptive Political Leaders (Christs) and equally Deceptive Religious Leaders (False Prophets).
"For false Christs and false prophets will arise .... so as to deceive and lead astray, if possible, even the elect (God's chosen ones)." (Matthew 24:24; Parallel Bible, KJV/Amplified Bible Commentary)
Jesus is warning here of unprecedented spiritual and political deception.
Notice that Jesus stated that false people would arise both in the political realm [Christs] and the spiritual realm [prophets]. The word, "Christ" is the Messianic term for the Jewish office of Messiah; Jesus was the Name of the One Who fulfilled that Messianic office. In His 1,000-Year Reign, Jesus will serve as King as well as the top spiritual leader in the world. The term, "Christ" is, therefore, a political term. Thus, Jesus did not needlessly repeat Himself when He warned of false "Christs and prophets". The first term is political and the last is spiritual.
Then Jesus solemnly warned:
"See, I have warned you beforehand."
We have a saying, "To be forewarned is to be forearmed". Here, Jesus is forewarning us to be on guard against unparalleled political and spiritual deception. This statement above is damning proof that just such a deception is now upon us, and it involves politicians like Skull & Bones adept, George W. Bush. as well as the religious leader, Billy Graham.
And, do not hold up to me the many people who are thought to have been saved during a Graham revival. While many of those were undoubtedly genuine because the Gospel does possess inherent power to convict and to save, this good spiritual fruit will not save a Mason like Dr. Graham. Remember Jesus' solemn words of dire warning, as He relates a type of person who will stand before Him on the day of White Throne Judgment:
"Beware of false prophets, who come to you dressed as sheep, but inside they are devouring wolves ... Therefore, you will fully know them by their fruits. Not everyone who says to Me, Lord, Lord, will enter the kingdom of heaven, but he who does the will of My Father Who is in heaven." (Matthew 7:15; Parallel Bible, KJV/Amplified Bible Commentary))
Now, here is the part where Mr. Graham may very well find himself.
"Many will say to Me on that day, Lord, Lord, have we not prophesied in Your name and driven out demons in Your name and done many mighty works in Your name? And then I will say to them openly (publicly), I never knew you; depart from Me, you who act wickedly disregarding My commands." (Matthew 7:20-23; Parallel Bible, KJV/Amplified Bible Commentary)

Do not fall for this unparalleled Christian apostasy! Your eternity may depend upon it.

Are you spiritually ready? Is your family? Are you adequately protecting your loved ones? This is the reason for this ministry, to enable you to first understand the peril facing you, and then help you develop strategies to warn and protect your loved ones. Once you have been thoroughly trained, you can also use your knowledge as a means to open the door of discussion with an unsaved person. I have been able to use it many times, and have seen people come to Jesus Christ as a result. These perilous times are also a time when we can reach many souls for Jesus Christ, making an eternal difference.

If you have accepted Jesus Christ as your personal Savior, but have been very lukewarm in your spiritual walk with Him, you need to immediately ask Him for forgiveness and for renewal. He will instantly forgive you, and fill your heart with the joy of the Holy Spirit. Then, you need to begin a daily walk of prayer and personal Bible Study.

If you have never accepted Jesus Christ as Savior, but have come to realize His reality and the approaching End of the Age, and want to accept His FREE Gift of Eternal Life, you can also do so now, in the privacy of your home. Once you accept Him as Savior, you are spiritually Born Again, and are as assured of Heaven as if you were already there. Then, you can rest assured that the Kingdom of Antichrist will not touch you spiritually.

If you would like to become Born Again, turn to our Salvation Page now.

We hope you have been blessed by this ministry, which seeks to educate and warn people, so that they can see the coming New World Order -- Kingdom of Antichrist -- in their daily news.

Finally, we would love to hear from you.

You can contact us by mail or email.

God bless you.

Copyright © 2007 Cutting Edge Ministries. All rights reserved. This password protected article and its contents are protected under the copyright laws of the United States and other countries. This article is provided by subscription only for use by the subscriber and all other rights are expressly reserved by the copyright owner. Copying and pasting this article, in whole or in part, into e-mails or as attachments to e-mails or posting it on the Internet is strictly prohibited and may subject the offender to civil liability and severe criminal penalties (Title 17, United States Code, section 501 and 506).

Copying and distributing this article in violation of the above notice is also a violation of God's moral law.


Become a Headline news subscriber HERE.

Subscribe to our free email updates and messages from our editor by entering your email address below :

Return to: