Title: God's Wonderful Angelic Protection
Resources to aid your Understanding
"Angels in History and Prophecy"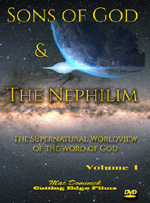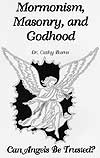 "Mormonism, Masonry and Godhood"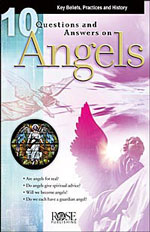 "10 Questions & Answers On Angels"
Pamphlet
Subtitle: During the toughest of times, God has promised His Saints protection, promises we need to take to heart as we pass through these difficult End Times
The New World Order is coming! Are you ready? Once you understand what this New World Order really is, and how it is being gradually implemented, you will be able to see it progressing in your daily news!!
Learn how to protect yourself, your loved ones!
Stand by for insights so startling you will never look at the news the same way again.
YOU ARE NOW ON
THE CUTTING EDGE
Copyright © 2008 Cutting Edge Ministries. All rights reserved. See full copyright notice below.
We have been attempting to inform and prepare you for the occult "New World Order", defined as the "Kingdom of Antichrist". In the process, many of you have been able to see an America which you had no idea existed; however, God knows, He sees our deplorable national condition daily, and is profoundly angered. Of course, we know that God's anger over personal sin, especially willful sin committed by the individual, or national sin from a country who has experienced the greatest spiritual light, leads directly to judgment. As one Christian leader has so succinctly stated the matter, "If God does not judge America He will have to apologize to Sodom and Gomorrah on Judgment Day".
Letters and comments have demonstrated that many of you have been able to take the concepts and principles we have shared on this website and have applied them in your lives, protecting your soul, as well as the souls of your precious children, from the clutches of Satan. We have also seen people react to our message with an increased desire for Holiness Living, which leads to an increased excitement for Jesus Christ. These, also, are specific goals of this ministry.
However, we are concerned that we have shared so many negative aspects concerning America that some of you may think that we live lives which are negative, lives devoid of the Joy of the Christian walk. Today, we will share with you the fundamental Joy we possess because we are being sustained and powered by the Holy Spirit.
Let us begin with a reality check as to where the world seems to be in world history. In Matthew 24, Jesus gives us many signs for which to look to determine whether we are living in the Last Days' of Time; In verse 34, Jesus said that, when all these prophetic signs are occurring simultaneously throughout the world, and are occurring after Israel has come back to her land, we would know that His Second Coming is very near. Today, we are at such a great point in world history. Then we must consider the Satanic side of the present equation. Demonic guiding spirits are telling leaders of the New World Order that the time has come for the world to finally enter the New Age of Peace and Safety, ensured by their New Age Christ.
All this information brings us to the profound writings of the Preacher of Ecclesiastes, chapter 3, verse 2:
"To everything there is a season, and a time for every matter under heaven: A time to be born and a time to laugh; a time to plant and a time to pluck up what is planted...a time to weep and a time to laugh, a time to mourn and a time to dance..a time for war and a time for peace..."
What is the historical and spiritual time today?
I believe it is time for us to soberly prepare for the Rapture of the Church. It is time for every believer to ruthlessly purge his/her heart before God, honestly acknowledging things displeasing to Him, asking for forgiveness through Jesus' Blood, and making restitution where needed. It is time for born-again believers to pray for the unsaved of this world, being such a strong witness that they may be saved.
Precious Promises
However, once we have accomplished this in our lives, it is time for us to relax in God's provisions and promises. If we take this attitude, we then will realize tremendous love and soul-peace. Let us review some of these wonderful promises of God to us.
1. Psalm 118:8 God states, "It is better to trust and take refuge in the Lord than to put confidence in man."
This Scripture is literally the theme of the entire Bible. It speaks of God's absolute sovereignty over the lives and affairs of this world. The Apostle Peter states the same Truth in 1 Peter 5:7,
"Casting the whole of your care, all your anxieties, all your worries, all your concerns, once and for all on Him, for He cares for you affectionately, and cares about you watchfully." (Parallel Bible, KJV/Amplified Bible Commentary)
What tremendously comforting Truth!! Since God controls the leaders of the nations and since He is absolutely sovereign, we can throw all our anxieties and cares into His hands; literally, we can get rid of our burdens by letting God take possession of them. What wonderful psychology this is; what a wonderful release of tension and stress.
But, God continues to talk about His desire and ability to take care of His saints. In Matthew 6:24-34, Jesus tells us to "seek first of all His kingdom and His righteousness, and then all these [physical] needs will be given..besides." God states in Hebrews 13:5b-6,
"He [God] hath said, I will never leave thee, nor forsake thee. So that we may boldly say, The Lord is my helper, and I will not fear what man shall do unto me."
In this verse, God clearly states that He will never, never, never leave us without support, or relax His hold on us. We need not worry about how we will live, eat, and take care of the necessities of life; God will see to it that we have all these things.
Hebrews concludes, in verse 13:6, "The Lord is my Helper; I will not be seized with alarm [I will not dread or be terrified]. What can man do to me?" Indeed, what can man do to us? As I see it, man can do only several few things:
1. Man can persecute us. But we should not fear this, for when we are persecuted, we are matured in a special way. James states, in chapter 1, verses 2-4,
"Consider it wholly joyful my brethren, whenever you are enveloped in or encounter trials of any sort...Be assured and understand that the trial and proving of your faith bring out endurance and steadfastness and patience. But let endurance and steadfastness and patience have full play and do a thorough work, so that you may be a people perfectly and fully developed ... lacking in nothing...Blessed...is the man who is patient under trial and stands up under temptation, for when he has stood the test and been approved, he will receive the victor's crown of life which God has promised to those who love Him".
Persecution delivers to the trusting and faithful believer such special and great rewards that we should thank God that we have been counted worthy to suffer for Him.
2. Man can throw us into prison. A believer is only to be rewarded when he is imprisoned unjustly. Many, many believers throughout the ages since Jesus Christ have been thrown into prison because of their faith. They not only persevered, but prospered spiritually. Many people have been reached for the Gospel within prison walls. Paul reported the phenomenon that his imprisonment had actively strengthened the believers on the outside.
3. Man can kill our physical bodies. Jesus told us not to be afraid of those who threaten us with physical death, "...do not be afraid of those who kill the body and after that have nothing more that they can do. But I will warn you whom you should fear: fear Him, who, after killing, has power to hurl into hell.." Physical martyrdom of God's saints has always been the catalyst for church growth. God literally turns the evil that wicked men do to Christians into our highest good, namely, heavenly rewards for faithfulness. Instantly upon death, the Christian passes into Paradise, to be comforted in the bosom of Jesus Christ.
The early Christian martyr, Justin Martyr, told his tormentors: "You may kill us, but you cannot really hurt us"! (Evidence Bible, Footnote)
So, if Christians do not fear persecution, prison, or physical death, we have no reason NOT to be relaxed and happy in our secure trust in Jesus Christ. We can literally enjoy each day God has given us. We can literally face the impending judgments to come upon the entire world with personal joy and happiness. Once I arrived at the point where I accepted these judgments as part of God's Will I felt a unique infilling of the Holy Spirit which has continued every day. I enjoy that daily sweet communion with my Lord and Savior, Jesus Christ. As I look at the events unfolding before my eyes, I am joyful in the reality that the Rapture of the Church is so very, very close. Very soon, I will behold the sweet face of my Lord and Savior, face to face. I am saddened by the enormous sin all around me, and I grieve for those precious souls who are rejecting Jesus Christ, especially those unsaved loved ones, but I am personally comforted by the unshakable faith that my name is written in the Lamb's Book of Life. I can say with Job, "...though He slay me, yet will I trust in Him..." (Job 13:15).
Literally, the New World Order is the Great Tribulation, a period of unprecedented turmoil, wars, famines, and God's final judgment. Since we are so close to these events, we can see the beginnings of these prophecies. But, God has some very specific things to say about His provision for His saints in times of judgment:
1. "He will rescue you in six troubles; in seven nothing that is evil for you will touch you. In famine He will redeem you from death, and in war from the power of the sword...neither shall you be afraid of destruction when it comes. At destruction and famine you shall laugh." (Job 5:19-22)
While it seems strange to laugh at famine and war, God is saying that our assurance from His Holy Spirit is going to be so great and so complete, we will feel this way.
2. "The Angel of the Lord encamps around those who fear Him...and each of them He delivers ... the eyes of the Lord are toward the [uncompromisingly righteous] and His ears are open to their cry...When the righteous cry for help, the Lord hears, and delivers them out of all their distress and troubles." (Psalm 34:7-17; Parallel Bible, KJV/Amplified Bible Commentary)
Notice the word all. We who trust in the Lord Jesus Christ for our physical survival and for our eternal salvation are protected by the Angel of the Lord, and we will be delivered from all our distress and evil.
3. Isaiah 44:8, "Fear not, nor be afraid [in the coming violent upheavals..."] God gave this assurance to the prophet Isaiah just before God's judgment began to pour down upon Israel. How sweet it is to serve such a wonderful God!
Therefore, since we know all these things, we are to be confidently active in the service of Jesus Christ. Paul tells us in 2 Corinthians 10:4, that "...the weapons of our warfare are not physical [weapons of flesh and blood], but they are mighty before God for the overthrow and destruction of strongholds." Make no mistake about this fact, that the daily warfare in which we are engaged is spiritual. We need God's spiritual weapons, every second of every day. What are these spiritual weapons? Paul tells us in Ephesians 6:10,
"In conclusion, be strong in the Lord...Put on God's whole armor that you may be able to stand up against all the strategies and deceits of the devil...therefore, put on God's complete armor, that you may be able to resist and stand your ground on the evil day [of danger], and having done all the crisis demands, to stand firmly in your place." Parallel Bible, KJV/Amplified Bible Commentary)
In other words, after diligent training to possess and use God's spiritual weaponry, we are to stand our ground and fight; no Christian is to turn tail and run whenever he sees and hears the battle coming upon him.
Then, Paul tells us what God's spiritual weaponry is:
Belt of Truth
Breastplate of God's imputed integrity
Shoes of the Gospel of Peace for firm-footed stability
A shield of Saving Faith, where we can quench the fiery darts of the wicked one, of Satan himself
Helmet of Salvation, that is, the assurance of eternal salvation
The sword of the Word of God which the Holy Spirit wields on our behalf
Prayer, daily, constant prayer
Paul concludes, in verse 18b, "...keep alert and watch with strong purpose and perseverance.." Be alert, and be forewarned.
Let us now look at one of the most tremendous portions of Scripture that assure us of God's provision during a time of unparalleled trouble and distress. Let us examine Psalm 91, a Psalm that Jewish priests read whenever they needed to cast demons out of the Temple, or out of a room. I read this Psalm daily, and encourage you to do likewise. All quotes taken from the Parallel Bible, KJV/Amplified Bible Commentary)
Verses 1 and 2 -- God gives His conditions for the type of person to whom He will give this wonderful protection.
"He who dwells in the secret place of the Most High shall remain stable and fixed under the shadow of the Almighty, whose power no foe can withstand. I will say of the Lord, He is my Refuge and my Fortress, my God; on Him I lean and rely, and in Him I confidently trust."
A person who lives an obedient life before Jesus Christ, and keeps his sin confessed before Him, can be confident that they dwell in this place of Divine protection.
Vs 3 -- "For then He will deliver you from the snare of the fowler and from the deadly pestilence."
The entire plan of deception on the part of Antichrist is a snare from which we are promised delivery, as Jesus promises in Matthew 24. Further, Revelation 6:8 and Luke 21:11 foretell unbelievable death by pestilence. God here promises us protection from this type of disease.
Vs 4 -- "Then He will cover you with His pinions and under His wings shall you trust and find refuge. His truth and His faithfulness are a shield and a buckler."
Most Liberal Christians today are foolishly attempting to deny the many truths of Jesus' wonderful Gospel, not aware that this truth is a "shield and buckler" designed to protect them from the onslaughts of their spiritual enemy, Satan.
Vs 5-6 -- "You shall not be afraid of the terror of the night, nor of the arrow, the evil plots and slanders of the wicked, that flies by day, nor of the pestilence that stalks in darkness, nor of the destruction and sudden death that surprise and lay waste at noonday."
Once again, this Godly promise seems to uniquely speak to the final judgments of the End of the Age. We are told that we do not need to fear these terrible agents of destruction and death because God will protect us. The next verse tells us exactly how completely God's protection shall be.
Vs 7-8 -- "A thousand may fall at your side and ten thousand at your right hand, but it shall not come near you. Only a spectator shall you be -- yourself inaccessible in the secret place of the Most High as you witness the reward of the wicked."
Can you imagine this scene? God promises that we shall be protected, even as a thousand people shall fall dead on our left hand, and ten thousand shall fall dead at our right hand. What a promise! What a terrifying scene to imagine, and one right out of Hollywood! Once again, these types of scenes of death and destruction seem to come right out of the End of the Age prophecies, the times in which we seem to be living. We can rest assured of God's deliverance even though our entire community is falling dead all around us. What deliverance! What a glorious God.
Additionally, God tells us that we shall be a witness to the reward of the wicked. This promise reminds me of the scene in which God promises us we shall witness His judgment on Satan. Consider God's promise: "Those who see you [Satan] will gaze upon you, saying, 'Is this the man who made the earth tremble, who shook kingdoms?' "
Then, in the final eternal kingdom, God tells us we shall look upon the wicked, and see their torments. Listen:
"And it shall be that from one New Moon to another New Moon and from one Sabbath to another Sabbath, all flesh shall come to worship before Me, says the Lord. And they shall go forth and gaze upon the dead bodies of the rebellious men who have stepped over against Me; for their worm shall be quenched and they shall be an abhorrence to all mankind." [Isaiah 66:23-24]
We know for certain that God is speaking of eternal Hell, because Jesus told us, "It is more profitable for you to enter the kingdom of God with one eye than with eyes to be cast into hell (Gehenna), where their worm does not die and fire is not put out." [Mark 9:47b-48]
We will be witnesses to the eternal reward of the wicked, just as on earth God promises we shall be witnesses to the physical destruction of the wicked that is occurring at our left hand and at our right.
Vs 9-11 -- "Because you have made the Lord your refuge, and the Most High your dwelling place, there shall no evil befall you nor any plague or calamity come near your tent."
This verse is one of the most precious in the entire Bible! God is promising that He will prevent any evil from Satan from coming near the tent, or household, of His believer who has specifically put his or her trust in God and in His provision. Many a preacher has correctly said that Satan cannot touch God's saved ones unless God steps aside and specifically allows it. This verse is one of the verses upon which this belief is based.
God similarly protected His servant Job. In Job 1:10, Satan admits,
"Have you not put a hedge about him [Job] and his house, and all that he has, on every side?"
Satan recognized that God had erected a hedge around Job, his family, his house, and all his possessions. We know that God did allow Satan to touch all that Job had except for Job's life, in order to prove to Satan that Job loved Him more than life or possession. During the storm that enveloped Job, we heard him declare, "Though He [God] slay me, yet will I trust Him." [Job 12:15]

Toward the end of his ordeal, Job declared to his friends that he knew God was testing him, that God was using these tortuous events to effect a wonderful change in Job's character. Job declared, "But He [God] knows the way that I take, and when He has tried me, I shall come forth as pure gold." [Job 23:10]

At the very end of his ordeal, Job discovered a new spiritual vision of God and His wonderful provision. Job declared, "I had heard of You only by the hearing of the ear, but now my spiritual eyes see you." [Job 42:5] God heard Job and the Bible declares that "the Lord blessed the latter days of Job more than his beginning … so Job died an old man, and full of days". [Job 42:17] The term, "full of days" means that Job died a man satisfied with his life.

Let us return back to Psalm 91, where we learn exactly how God puts a hedge of protection around His beloved.

Verse 11-12 -- "For He will give His angels special charge over you, to accompany and defend and preserve you in all your ways of obedience and service. They shall bear you up on their hands lest you dash your foot against a stone."

The writer to the Hebrews states that God provides an angel as a ministering servant to all those who are saved. Listen: "Are not the angels all ministering spirits, servants, sent out in the service of God for the assistance of those who are to inherit salvation?" [Hebrews 1:14]

Many people believe in Guardian Angels, but do so on a basis that is not Biblical. Such TV shows as "Touched By An Angel" serve only to spiritually deceive people because angelic protection and deliverance have nothing to do with salvation, or with Jesus Christ. This show wrongly depicts that good, or sincere, people ultimately go to Heaven, and never has enunciated the doctrine that only people who are Born Again through Jesus Christ are going to Heaven.

Satan misused this wonderful verse of promise in Luke 4:10, when he was trying to tempt Jesus to sin. Satan told Jesus to cast Himself down from the top of the Temple in order to "prove" that He was truly the Son of God. Jesus did not deny that angels would prevent Him from killing His human body, but He rebuked Satan for trying to use the Scripture for foolish purposes. God did not intend His saints to be foolish in their dependence upon angelic protection, nor did He ever intend them to try to "prove" God by doing something really stupid, forcing angels to come to their aid. Jesus replied to Satan, "The Scripture says, 'You shall not tempt the Lord you God', quoting Deuteronomy 6:16.

Verses 13-14 -- "You shall tread upon the lion and adder; the young lion and the serpent shall you trample underfoot."

God promises that, because we have made Him our Refuge, and His "secret place" our home, we may face the most terrible of situations with confidence in ultimate victory. Men in Biblical times faced terrible danger from being eaten by such wild beasts as lions, or by being bitten by poisonous serpents. God promises protection.

Verses 14-16 -- "Because he has set his love upon me, therefore will I deliver him; I will set him on high, because he knows and understands my name, has a personal knowledge of My mercy, love, and kindness -- trusts and relies on Me -- knowing I will never forsake him, no, never. He shall call upon Me, and I will answer him; I will be with him in trouble, I will deliver him and honor him. With long life will I satisfy him and show him my salvation."

In these three verses, God uses the incredibly strong verb "will" seven times, and the equally strong verb, "shall" once. Thus, eight times God strongly promises that He will be with His saints when they need Him the most, if only they will make Him their Refuge and dwell in His secret place.

Therefore, when the events of the day begin to overwhelm us, we can take solace in God's protection. When the prophesied, and planned, events of the End of the Age begin to explode all around us, we can take solace in God's protection.

We can take refuge in God's "secret place", echoing again the confident words uttered in Job 5:19-22: "He will rescue you in six troubles; in seven nothing that is evil for you will touch you. In famine He will redeem you from death, and in war from the power of the sword … neither shall you be afraid of destruction when it comes. At destruction and famine you shall laugh, neither shall you be afraid of the living creatures of the earth."

God is so very good. Whether we are facing the troubles of the day, or the seemingly overwhelming problems of the coming of Antichrist, we are encouraged to find solace in God's secret dwelling place.

Jesus protects us there, even to the End of the Age.

Are you spiritually ready? Is your family? Are you adequately protecting your loved ones? This is the reason for this ministry, to enable you to first understand the peril facing you, and then help you develop strategies to warn and protect your loved ones. Once you have been thoroughly trained, you can also use your knowledge as a means to open the door of discussion with an unsaved person. I have been able to use it many times, and have seen people come to Jesus Christ as a result. These perilous times are also a time when we can reach many souls for Jesus Christ, making an eternal difference.

If you have accepted Jesus Christ as your personal Savior, but have been very lukewarm in your spiritual walk with Him, you need to immediately ask Him for forgiveness and for renewal. He will instantly forgive you, and fill your heart with the joy of the Holy Spirit. Then, you need to begin a daily walk of prayer and personal Bible Study.

If you have never accepted Jesus Christ as Savior, but have come to realize His reality and the approaching End of the Age, and want to accept His FREE Gift of Eternal Life, you can also do so now, in the privacy of your home. Once you accept Him as Savior, you are spiritually Born Again, and are as assured of Heaven as if you were already there. Then, you can rest assured that the Kingdom of Antichrist will not touch you spiritually.

If you would like to become Born Again, turn to our Salvation Page now.

We hope you have been blessed by this ministry, which seeks to educate and warn people, so that they can see the coming New World Order -- Kingdom of Antichrist -- in their daily news.

Finally, we would love to hear from you.

You can contact us by mail or email.

God bless you.

Copyright © 2008 Cutting Edge Ministries. All rights reserved. This password protected article and its contents are protected under the copyright laws of the United States and other countries. This article is provided by subscription only for use by the subscriber and all other rights are expressly reserved by the copyright owner. Copying and pasting this article, in whole or in part, into e-mails or as attachments to e-mails or posting it on the Internet is strictly prohibited and may subject the offender to civil liability and severe criminal penalties (Title 17, United States Code, section 501 and 506).

Copying and distributing this article in violation of the above notice is also a violation of God's moral law.


Become a Headline news subscriber HERE.

Subscribe to our free email updates and messages from our editor by entering your email address below :

Return to: