Title: Iraq War - Not Over By Any Means
Resources to aid your Understanding
"9/11 -- The Ripple Effect Years Later -- Lies, Propaganda, And A Call For Justice" DVD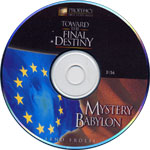 "Toward Our Final Destiny: Iraq Mystery Babylon" - Prophecy 666 Series Audio CD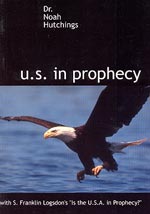 "U.S. In Prophecy: Proofs that Economic Babylon of Revelation 18 IS The United States"
Subtitle: U.S. Still Headed For Planned Defeat
The New World Order is coming! Are you ready? Once you understand what this New World Order really is, and how it is being gradually implemented, you will be able to see it progressing in your daily news!!
Learn how to protect yourself, your loved ones!

Stand by for insights so startling you will never look at the news the same way again.

YOU ARE NOW ON

THE CUTTING EDGE

Copyright © 2009 Cutting Edge Ministries. All rights reserved. See full copyright notice below.

Can you believe that most Americans actually believe that the Iraq War is over and that we have won it? Even more incredible is the email I received from a Cutting Edge subscriber taking me to task for our position that the Iraq War had been lost. He said that, because he cannot find any news on Iraq anywhere on Mass Media, he felt he could only conclude that the Iraq War was over and that President Bush had won it.

Nothing could be further from the truth, as the following news articles clearly attest. In Daily News Updates now, we shall be including Iraq War news so you can actually see what is truly going on.

We have lost the war in Iraq, a fact which will become more and more apparent as the next 12 months unfold. One day, people will wake up to realize that Iran does have firm hegemony over Iraq!! Just look below the surface. By the beginning of next year at the latest, you will clearly see Iranian victory. Have you noticed the recent spate of suicide bombings in the public squares and mosques in Iraq? The handwriting is on the wall that the Shi'ites intend to attack the Sunnis in a large way just as soon as Obama has withdrawn enough American troops that the pullout process is inevitable.

Then, Iraq will descend into the chaos of civil war, fomented and controlled by Iran.

The only reason Bush could leave the Iraq War with a thin facade of victory is because Iran ordered the Shiite Mahdi Army to stand down and observe a unilateral ceasefire, beginning only a few months after Bush announced his "surge" program. Up to that point, Coalition Forces were losing and it was becoming very apparent.

We HAVE lost the Iraq War and maybe even the Afghanistan war.

Just as we predicted in late March, 2003.

We shall examine recent key news stories which demonstrate that the Iraq War is not even remotely close to being over; rather, Shi'ite leadership is simply awaiting the withdrawal of American forces to get to a "NO Turning Back Point" before the Shi'ite government of Prime Minister Maliki launches a civil war against the Sunni faction. Remember, Saddam Hussein based his power upon the incredibly strong Sunni faction, while Iran is predominately Shi'ite. Remember, Iraq and Iran waged war from September 1980 to August 1988, a war launched by Saddam. That war finally ended in absolute stalemate as each side was simply too tired and too lacking in resources to continue any longer.

But, in March-April, 2003, President Bush ordered the American military to lead Coalition Forces in an attack against Saddam's Iraq. In just a few weeks, the Coalition Forces overthrew Saddam Hussein, accomplishing what the Iranians could not accomplish in eight long years of brutal, bloody warfare!

Iran seemed very thankful on the one hand for President Bush because he removed Saddam for them, but very anxious to defeat the American-led invasion because Iranian leadership wanted to control all the region on the other hand. Within days of the American-led invasion, Cutting Edge posted an article reporting Iran's strategy (NEWS1910, entitled, "HAS IRAN "IGNITED MANY FIRES" TO SET OFF MIDDLE EAST REGIONAL WAR?"). We encourage you to read this original article, for it reveals that the Iranian strategy to defeat America and to exercise hegemony over the entire region, a strategy which has largely succeeded.

In October, 2005, the United States held elections in Iraq which did not result in a clear-cut victory. Shi'ite and Sunni factions could not negotiate a coalition government, so the Bush Administration systematically excluded the Saddam Sunni faction from any meaningful power in the new government. Using this strategy to deny any Saddam-oriented Sunni from power, the Bush White House handed power to the Shi'ite faction as it brought Maliki to the office of Prime Minister. He proceeded to set up a primarily Shi'ite government to rule Iraq.

Shi'ite Iran looked on, hardly able to conceal her glee at having Shi'ite forces in control of Iraq after all these years of battling that old Sunni nemesis, Saddam. In the past four years, Iran has consistently consolidated her power over Iraq, exercising extreme care to not trigger a massive military response from America.

Since Iran badly wanted American forces to leave Iraq, Iranian leadership cooperated with President Bush to be able to leave Iraq under a semblance of quiet and "victory". How was this strategy carried out? A few weeks after President Bush announced his "surge" campaign as a means by which American forces could exit Iraq, Iranian leaders ordered the Mahdi Army commanded by a prominent Shi'ite cleric to start a unilateral ceasefire. Once the Mahdi Army was no longer fighting the Americans, the war seemed to take a different turn. Soon, the Mass Media was reporting the war as being won by the Americans. Monthly statistics were regularly announced showing a dramatic decrease of violence; few people stopped to think that the decrease in violence was the result of the Mahdi Army stand down! No, the Mass Media spun the lower violence statistics in the way in which the Bush White House wanted them spun, i.e., American forces were gradually winning the war.

Finally, Bush approved a withdrawal plan complete with a timetable. This precise timetable is exactly what Iran wanted! Further, President Obama has signaled that he might withdraw American troops considerably earlier than the timetable to which Bush agreed.

Now that the American withdrawal seems set in stone, Iran is beginning to turn the war spigot up against the Sunni faction, and the Sunnis are responding. The result is that war levels of violence are gradually creeping upward -- not high enough or pervasive enough to halt the American withdrawal -- and still down from one year ago. But, the trend is clearly upward.

Let us review some recent news stories which demonstrate that the next phase in the Iraq War is about to begin -- Shi'ite battling Sunni. Notice that I did not turn to any Western Mass Media source for my information; rather, I turned to foreign sources exclusively.

NEWS BRIEF: "Minibus bomb 'kills seven' in southern Baghdad ", BBC News (London), 8 June 2009

"Seven people have been killed in a bomb attack on a minibus in southern Baghdad ... Twenty-four were also wounded when a device attached to the vehicle exploded in Abu Dshir, a Shia Muslim enclave in the mainly Sunni neighbourhood of Dora."

Notice that the target here was Shi'ite, which means that a Sunni faction carried out the attack. Now, notice the second quote from this news story:

"In past years the area witnessed brutal sectarian violence. Overall, this has fallen sharply. But the area has been hit in a number of recent attacks and there are fears the sustained violence could return. The US plans to withdraw troops from Iraqi cities and major towns by 30 June, and is due to end combat operations across Iraq by September 2010, leaving Iraqi security forces to cope alone."

This situation is going to explode once American forces are completely pulled out and/or pulled back into city enclaves. Whereas the North Vietnamese cooperated with Henry Kissinger in waiting for two full years before they launched their last attack -- thus giving President Nixon the temporary appearance of 'victory', there is no indication that Shi'ite Iran has given similar assurances. If these recent upticks in violence between Shi'ite and Sunni are any indication, an explosive civil war will erupt once the Americans are sufficiently gone.

An American comedian performed in Iraq, prompting a most interesting, and telling, response from the top American military brass. But, more importantly, comedian Colbert noticed the same worrisome fact which we have noted and which spawned this article, i.e., a serious lack of coverage back home of a war which is still going on!

NEWS BRIEF: "Stephen Colbert Shaves Head for U.S. Troops in Iraq", Fox News, June 8, 2009

"BAGHDAD — It's official. U.S. mock pundit Stephen Colbert has declared victory in the war in Iraq. But the top U.S. commander in the country says not so fast ... The back-and-forth was humorous, but it took on serious undertones as Colbert sought to cast a spotlight on the declining attention paid to the 6-year-old war in Iraq. Colbert, who traveled to Iraq from Kuwait on Friday on board a military transport plane, has said he was spurred to make the trip when he noticed economic news coverage eclipsing reports from Baghdad ... Claiming the war must be over because nobody's talking about it anymore, Colbert invoked the power of cable television to 'officially declare we won the Iraq war'."

The reigning Army general quickly disagreed with this mock declaration of victory - a declaration brought about by the lack of news coverage of the war!

"However, his first guest, Gen. Ray Odierno, disagreed the war has ended. 'We're not quite ready to declare victory', he said. 'Things are moving forward but again, it's about bringing long-term stability'."

The time is quickly approaching when everyone will suddenly understand that the war in Iraq is not over, just transitioning to the final phase where Shi'ite forces in Iraq are going to attempt to subdue Sunni forces so Iran will become the new Arab master in the region. The rulers of Sunni-dominated Saudi Arabia must be having trouble sleeping at night!

Insurgents are turning to children to be their suicide attack cannon fodder.

NEWS BRIEF: "Insurgents using teens to stage Iraq attacks", Associated Press, June 7, 2009

"BAGHDAD (AP) — Teenagers armed with grenades and suicide vests are the latest recruits for Sunni insurgents trying to find new ways to outwit heightened security measures and attack American and Iraqi forces ... The use of boys also serves a propaganda purpose — the soldiers face criticism for harming children if they fire back ... Now they appear to be using youths and weapons that are easier to hide like grenades as they face omnipresent checkpoints and convoys aimed at bolstering security gains that have caused the level of violence to plummet nationwide."

Please notice that, when the term, "Iraqi security forces" is being used, these soldiers are serving the Shi'ite government of PM Maliki. Thus, the battle truly is shaping up to be Shi'ite vs Sunni.

NEWS BRIEF: "7 civilians killed in bomb attack in Baghdad ", China View, June 6, 2008

"BAGHDAD, June 8 (Xinhua) -- At least seven civilians were killed and 24 others injured when a bomb ripped through a minibus in southern Baghdad on Monday ... An explosive-charge attached to the minibus was detonated at the entrance of bus station in the Shiite neighborhood of Abu Dsher during the morning nearby cars ... Sporadic attacks continue in Iraqi cities ..."

American soldiers are continuing to die, although in far less numbers than a year ago. But, of course, as we stated, above, numbers is not the issue. The major point is that the war is returning, and will stay below a level which would cause President Obama to halt the troop withdrawal.

"BAGHDAD, June 2 (Xinhua) -- An American soldier was killed by a roadside bomb explosion near his patrol in Baghdad on Tuesday, the U.S. military said. A military statement said the Multi-National Division - Baghdad soldier died of wounds sustained in the blast of an improvised explosive device (IED) in eastern part of the capital."

NEWS BRIEF: "U.S. soldier killed in grenade attack in Iraq ", China View, June 5, 2009

"BAGHDAD, June 4 (Xinhua) -- An American soldier died of wounds sustained from a grenade attack in northern Iraq on Thursday ... The attack occurred when insurgents hurled a hand grenade on his patrol in the province of Kirkuk..."

NEWS BRIEF: "Explosion in Diyala kills Iraqi soldier", Alsumaria Iraqi Satellite TV Network, June 6, 2009

"Iraq police said that a road side bomb beside Bunia Mosque in Al Allawi region in the middle of Baghdad blasted when worshipers were getting out after Friday prayer and wounded two civilians. In Diyala an Iraqi soldier was killed today in a explosion that aimed an army troop. To that two citizens including a woman were killed in two blasts in Diyala. Moreover, In Baaquba, in Al Mouhandisin neighborhood, armed men kidnapped a civilian who works with the awakening councils."

The Awakening Councils are primarily Sunni and are under attack by insurgents because they not only cooperate with American forces, their fighters are paid by the American military! The Shi'ite government of PM Maliki has verbally targeted the Awakening Councils and now, Shi'ite fighters are targeting Awakening Council members with deadly efficiency. When the American forces are withdrawn to the cities and/or taken out of the country, Awakening Council members are going to realize that they sided with the wrong side in the conflict and have painted a bulls eye target on their back!

Police Chiefs continue to be targeted, a sure sign that a guerilla war is occurring.

NEWS BRIEF: "Police chief escapes suicide car bombing in W Iraq ", China View, June 7, 2009

"BAGHDAD, June 6 (Xinhua) -- The police chief of Iraq's western province of Anbar survived a suicide car bomb attack on Saturday, wounding two of his bodyguards, an Interior Ministry source said .. A suicide car bomber drove his explosive-laden car into the convoy of Major General Tariq al-Assal, while he was leaving the provincial police headquarters in central the city of Ramadi, some110 km west of Baghdad ... Assal survived unhurt, but one of his convoy's vehicles was damaged and two of his bodyguards were wounded ... Assal is one of the senior police officers who cooperates with the Sunni paramilitary groups of Awakening Councils in fighting the al-Qaida in Iraq network in Anbar province."

As you can see, the target of this attack was a police officer who was cooperating with the Sunni paramilitary groups of the "Awakening Council". Such groups are allied with American forces and are the natural targets of the Shi'ite military force. You will see more and more evidences of the Shi'ite m- Sunni civil war which is about to tear Iraq apart and deliver firm hegemony over the region to Shi'ite Iran.

NEWS BRIEF: "Suicide car bomb kills civilian in Iraq's Mosul", China View, June 4, 2009

"MOSUL, Iraq, June 4 (Xinhua) -- A suicide car bomber struck a convoy of sport utility vehicles (SUV) in Mosul on Thursday, killing an Iraqi civilian and wounding six others ... The bomber rammed his explosive-laden car into the convoy of a foreign security firm around midday in the Dawassa neighborhood in southern Mosul ... It was not clear whether the convoy sustained any casualty as the U.S. troops immediately sealed off the area, preventing Iraqi police from approaching the scene..."

Civilians are again the victims of these outrageous bombings.

NEWS BRIEF: "Bomb explosion kills 4 at Baghdad wholesale market ", China View, June 1, 2009

"BAGHDAD, June 1 (Xinhua) -- A bomb explosion at a wholesale vegetable market in southern Baghdad early Monday killed four people and wounded 13 others, an Interior Ministry source said. An explosive charge detonated early in the morning at the al-Rasheed wholesale market in Baghdad's southern district of Doura ... The bomb was hidden in a shop in the busy market, where dozens of merchants and grocers gather to buy and sell vegetables that usually brought in the early morning from countryside."

NEWS BRIEF: "US deaths in Iraq rise sharply in May", BBC News, 1 June 2009

"US forces in Iraq suffered their worst casualties last month since September 2008, with 24 soldiers killed ... US forces are due to be off the streets of cities and main towns by the end of June, while combat operations across Iraq are due to end by September 2010."

With the level of sectarian violence increasing rather alarmingly, the question inevitably arises as to whether this new level of violence will cause the Americans to halt their withdrawal plans. After all, the Iranians desperately want the Americans to withdraw and hope to keep the level at a point below where President Obama will be forced by political pressures to stop the withdrawal.

But, there is no reason to worry, we are told.

NEWS BRIEF: "Foreign Forces to withdraw from Iraq on time ", Alsumaria Iraqi Satellite TV Network. June 06, 2009

"The Official Spokesman of Multinational Forces in Iraq Meqdad Gibril said that the USA and the Multinational forces are completely engaged as to the withdrawal from the Iraqi cities according to the security agreement signed between the two countries. Gibril said in a statement to Radi Nawa that the US forces cannot stay in the cities but (only) if the Iraqi government asked them to do so."

As the American forces withdraw to their enclaves, Iraqi military forces are preparing to assume total responsibility for security.

NEWS BRIEF: "Iraq carries on preparations for US pull out ", Alsumaria Iraqi Satellite TV Network, June 06, 2009

"The image of the post withdrawal period from Iraqi cities and Provinces at the end of the current month started to become clearer day after day especially on the security level. National Command Central Chief Brigadier General Abdul Karim Khalaf said that police forces constituted of 500000 policemen will take care of the security responsibilities in all the towns and cities and provinces after the withdrawal of the US forces. Khalaf said that police will take full responsibility in 7 big provinces in the areas situated in the middle and south of Iraq. Khalaf added that the same forces are going to be charged of security along with Iraqi army and that in 8 regions which are: Baghdad, Anbar, Diyala, Kirkuk, Nineveh, Salah Addin, Karbala and Basra."

"Brigadier General Abdul Karim Khalaf stressed that the Iraqi forces will fill the vacuum that would be left by the withdrawal of the US forces, according to the security agreement. Nine units of Iraqi police including 4 Commandos units and 5 units of borders forces will be deployed. He also uttered hopes that by the middle of next year Iraq will be able to impose full control on its borders with Iran pointing out that the situation on the border with Syria is better especially after deploying checkpoints all along the border on each 1.5 km. Khalaf also pointed out that Iraqi forces need the support of the US forces since they don't have developed equipments and they need the support of air forces, as well as they need arms and US expertise."

We could go on and on and on, showing you that the Iraq War is NOT over and has NOT been won by American forces. Not long after American forces are either withdrawn from the country or settled in enclaves outside the cities, a massive civil war is going to erupt between Shi'ite and Sunni forces with the fundamental objective being to establish Iran as the regional power.

Shi'ites will continue to control Iraq through PM Maliki and will continue to obey the Shi'ite leadership in Iran.

As the civil war unfolds, watch the Kurds in the north. We believe they are the ancient Medes who have a very important End of the Age place in delivering God's final judgment upon Ancient Babylon (Iraq) -- Read NEWS2150 for full details.

As Iraq begins to sink into the final pangs of God's judgments, and when the Kurds become involved, you will know that the very end for all mankind is very close.


Are you spiritually ready? Is your family? Are you adequately protecting your loved ones? This is the reason for this ministry, to enable you to first understand the peril facing you, and then help you develop strategies to warn and protect your loved ones. Once you have been thoroughly trained, you can also use your knowledge as a means to open the door of discussion with an unsaved person. I have been able to use it many times, and have seen people come to Jesus Christ as a result. These perilous times are also a time when we can reach many souls for Jesus Christ, making an eternal difference.

If you have accepted Jesus Christ as your personal Savior, but have been very lukewarm in your spiritual walk with Him, you need to immediately ask Him for forgiveness and for renewal. He will instantly forgive you, and fill your heart with the joy of the Holy Spirit. Then, you need to begin a daily walk of prayer and personal Bible Study.

If you have never accepted Jesus Christ as Savior, but have come to realize His reality and the approaching End of the Age, and want to accept His FREE Gift of Eternal Life, you can also do so now, in the privacy of your home. Once you accept Him as Savior, you are spiritually Born Again, and are as assured of Heaven as if you were already there. Then, you can rest assured that the Kingdom of Antichrist will not touch you spiritually.

If you would like to become Born Again, turn to our Salvation Page now.

We hope you have been blessed by this ministry, which seeks to educate and warn people, so that they can see the coming New World Order -- Kingdom of Antichrist -- in their daily news.

Finally, we would love to hear from you.

You can contact us by mail or email.

God bless you.

Copyright © 2009 Cutting Edge Ministries. All rights reserved. This password protected article and its contents are protected under the copyright laws of the United States and other countries. This article is provided by subscription only for use by the subscriber and all other rights are expressly reserved by the copyright owner. Copying and pasting this article, in whole or in part, into e-mails or as attachments to e-mails or posting it on the Internet is strictly prohibited and may subject the offender to civil liability and severe criminal penalties (Title 17, United States Code, section 501 and 506).

Copying and distributing this article in violation of the above notice is also a violation of God's moral law.


Become a Headline news subscriber HERE.

Subscribe to our free email updates and messages from our editor by entering your email address below :

Return to: