Headline News Analysis
1. What are the key points going to be when President Trump addresses the nation tonight in the State of the Union address?
NEWS BRIEF: "State of the Union 2019: Time, how to watch, what to expect in Trump's speech", AL.com, Feb 5, 2019
"President Donald Trump will deliver his rescheduled State of the Union address Tuesday night ... The president is expected to tout his economic plans and strong job numbers while stressing the need for immigration reform and a wall at the U.S./Mexico border. Trump will also stress bipartisanship and cooperation in the now Democratically controlled House."
When we examine the 13 people he has invited to sit with Melania, we can get a good insight into his major themes.
NEWS BRIEF: "Who Are the President's 13 State of the Union Guests", The EPOCH Times, Feb 4, 2019
"The White House has named the guests who will be sitting with the First Lady during President Donald Trump's second State of the Union address on Tuesday, Feb. 5. The theme of the speech is 'choosing greatness', according to a senior administration official, and Trump will hit on five major topics: immigration, protecting American workers, infrastructure, lowering health care costs, and national security."
Looking at the 13 people invited will give us a clear idea as to the key points of the President's address. They are:
* Debra Bissell, Heather Armstrong, Madison Armstrong -- Angel Moms
* Matthew Charles - Convicted cocaine dealer, became Born Again and was the first prisoner released the President's " First Step Act". A White House spokesman said, "Matthew Charles's life is a story of redemption".
* Grace Eline - Fought cancer and was so devoted to others rather than herself
* Ashley Evans - struggled with opioid and substance abuse for much of her life
* Elvin Hernandez - a special agent with the human trafficking unit in the Department of Homeland Security's Homeland Security Investigations division.
* Roy James - plant manager of the Vicksburg Forest Products lumber ... Vicksburg was designated an Opportunity Zone through provisions in the Tax Cuts and Jobs Act. The plant reopened and James was hired to oversee the facility."
* Alice Johnson - had served almost 22 years of a mandatory life sentence without parole for charges associated with a nonviolent drug case."
* Timothy Matson - responded to the mass shooting at the Tree of Life Synagogue in Pittsburgh. He suffered multiple gunshot wounds and saved countless lives in that heinous, anti-Semitic attack."
* Judah Samet - survivor of the Holocaust, was present for the declaration of the Israeli State in 1948, a paratrooper and radio man in the Israeli Defense Forces, survived the horrific shooting that killed 11 members of his community in October 2018, at the Tree of Life Synagogue
* Joshua Trump - a 6th grade student in Wilmington, Delaware, who is bullied at school for his last name."
* Tom Wibberley - father of Navy Seaman Craig Wibberley, who was killed in a terrorist attack on the U.S.S. Cole on Oct. 12, 2000
The theme is to be "Choosing Greatness" and is a logical outgrowth of Trump's 2016 Election theme, "Make America Great Again"!
I am steeling myself to watch this address, because I cannot ignore the reality that the Speaker of the House -- Nancy Pelosi -- will be sitting behind the President and to his left. If she sits indifferently with that death mask on, I will be distressed.
But, as Jesus told His Apostle Peter, "Get thee behind me, Satan: thou art an offence unto me..." (Matthew 16:33, KJV)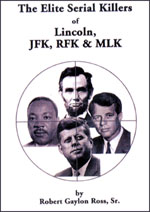 DVD
2. Did you know that the Democrat Party was just as opposed to President Lincoln as it is now against President Trump?
NEWS BRIEF: "Presidents Trump and Lincoln and the Media", by Newt Gingrich, Gingrich Productions, January 23, 2019
"I called President Trump and told him no president since Abraham Lincoln had faced the kind of unending bias and hostility that he is living through. Indeed, the Media Research Center reported for both 2017 and 2018 that the mainstream evening TV media had been at least 90 percent anti-Trump in its reporting. This relentless hostility parallels what President Lincoln had to endure in the media."
What were some of the tactics of the "Never Lincoln" Democrat crowd between 1860-1865?
* ""Within 90 days from the time Lincoln is inaugurated, the Republican Party will be utterly ruined and destroyed." (Memphis Daily Appeal, November 13, 1860)
* "... he is a weak and inexperienced man, and his administration will be doomed from the commencement." (Ibid.)
* "... the radicals will make open war upon his administration." (Ibid.)
* "... "his election was a rash experiment, his administration is a deplorable failure'. (1864: Lincoln at the Gates of History, Charles Bracelen Flood)
NOTE: At the time this book was published, the North had won at Gettysburg (July, 1863) and was only months away from the complete Confederate surrender at Appomattox. The North was enjoying an economic boom and her standing overseas was dramatically growing stronger. Therefore, the assertions in this book are insanely wrong!
Just as we see before us in the "Never Trump" rabble.
"Fake News" dogged President Lincoln as well.
* "President Lincoln often said, 'the worst feature about newspapers was that they were so sure to be 'ahead of the hounds,' outrunning events, and exciting expectations which were sure to be disappointed'."Even the general who Lincoln chose to lead the Union Army, George McClellan, dismissed President Lincoln as a frontier hack, "an idiot," and "the original gorilla."
* "Edward Everett, the famous orator who spoke for hours at Gettysburg ... wrote in his diary that Lincoln was, 'evidently a person of very inferior cast of character, wholly unequal to the crisis'."
* "According to George Templeton Strong, a prominent New York lawyer, Lincoln was 'a barbarian, Scythian, yahoo, or gorilla'."
"Even the general who Lincoln chose to lead the Union Army, George McClellan, dismissed President Lincoln as a frontier hack, 'an idiot', and 'the original gorilla'."
Lincoln fired Mc Clellan because he refused to immediately chase and destroy defeated Confederate forces as they left the battlefield.
* "Republican William M. Dickson of Ohio wrote in 1861 that Lincoln 'is universally an admitted failure, has no will, no courage, no executive capacity … and his spirit necessarily infuses itself downwards through all departments'."
I get a sense of déjà vu when examining the historical record.
Therefore, you can see that the hostile, constantly critical Democrat Party of 1860 is very much the same as the Democrat Party of today! A belligerent and contentious and lying spirit must be in the Democrat Party DNA!
Let us now examine the historical record of the Democrat Party so you can see their terrible record. These facts are taken from:
Video -- "The Inconvenient Truth About the Democratic Party" by African-American Professor of Political Science and Law, by Carol Swain, Prager University
Fact #1 - Democrat Party was founded in 1829 as the party of slavery.
* The Democrat Party defended Slavery establishing one of the most repressive and rock-solid systems of human slavery the world has ever seen
* The Democrat Party started the Civil War -- the total human cost was 1,500,000 men killed and/or wounded on battlefields.
* The Democrat Party opposed Reconstuction
* The Democrat Party founded the Ku Klux Klan
* The Democrat Party imposed Segregation
* The Democrat Party carried out lynchings
* The Democrat Party fought against the Civil Rights Acts of the 1950-1960's
* An awful Supreme Court decision was handed down in 1857 that virtually guaranteed the the Civil War would be fought. This decision was the "Dred Scott vs Sandford" and stated that slaves are not citizens but Property!
The vote was 7 Democrat Justices voting "Yes" vs 2 Republican Justices voting "NO"!!
Fact #2 -- The Republican Party was founded in 1854 as an anti-Slavery Party
* The mission of the Republican Party was to stop the spread of Slavery into the new states with the ultimate goal being to eradicate it completely one day.
* The President, who led Union Forces and freed the slaves, was Abraham Lincoln; just days after General Lee surrendered, thus ending the Civil War, an assassin named John Wilkes Booth, a Democrat, murdered Lincoln.
* The Vice President who followed Lincoln, Andrew Johnson, hated Lincoln's benign plan to restore the Southern States to the Union as brothers.
Fact #3 -- Following the Civil War, Democrats opposed nearly everything the Republicans wanted to accomplish. They opposed:
* 13th Amendment, which abolished slavery
* 14th Amendment, which granted citizenship for blacks
* 15th Amendment, which bestowed voting rights for blacks
Fact #4 -- Following Reconstruction, after the Federal Troops went home, Democrats quickly re-established White Supremacy throughout the South. They instituted:
* Black Codes
* Laws that restricted the ability of blacks to own property and run businesses
* Imposed Poll Taxes and Literacy Tests, designed to subvert the ability of blacks to vote
Fact #5 -- How were all these changes enforced? By terror:
* A Democrat, Nathan Bedford Forrest, formed the Ku Klux Klan
* Another Democrat, history Eric Foner, stated, "In effect, the Klan was a military force serving the interests of the Democrat Party"
Now you know: the Democrat Party was founded in 1829 as a "Snake in the grass" political party and today, in 2019, they are the same "Snake in the grass"!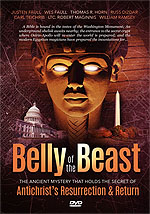 DVD
3. James Comey brags, 'there is no chance Hillary is ever going to be prosecuted' for her crimes as Secretary of State.
NEWS BRIEF: "James Comey: 'Zero chance' Hillary Clinton gets prosecuted for her emails", The Washington Examiner, Feb 5, 2019
"Former FBI Director James Comey said Monday there is "zero chance" Hillary Clinton will be prosecuted for her emails. 'There is zero chance, zero chance, on the facts in the Hillary Clinton case, that she would be prosecuted', Comey said during a town hall lecture in Sarasota, Fla. "
"In a stunning public admission in July 2016, Comey announced his agency would not recommend criminal charges against anyone involved with Clinton's private email network, even after finding that Clinton's team was "extremely careless" in handling classified emails."
As Tom Horn mentions in his DVD, "Belly of the Beast", Hillary is one of the most influential Illuminati leaders in the world today
And, in the Cutting Edge DVD, "Hillary Clinton: The Sun Goddess Unleashed", Hillary is a Fourth Level Illuminati Witch, outranking her husband in the occult. Her incredible power in Black Magick Satanism is the REAL reason she has never been indicted, not to mention, convicted for any of her crimes.
4. Finally, the Democrats are stripping off their masks of patriotism and civility.
NEWS BRIEF: "The Nazification of the Democrats", American Greatness, Feb 3, 2019
"In America's current political climate, Democrats are making frequent use of terms they understand poorly at best. To silence debate and criticism, Democrats routinely employ labels such as 'Fascist', 'Nazi', or 'racist' to shut down and intimidate their political targets. Ironically, however, as Democrats engage this way they are quickly adopting the very characteristics of those groups they supposedly despise."
In which ways are today's Democrats proving that they are the true Neo-Nazis?
* "Democrats increasingly display anti-Semitism along with their hostility to Christianity, traditional American values, and individual liberty."
* "Beginning with Omar's tweet about Israel 'hypnotizing' the world, the congresswoman's sentiment is a common theme in Adolf Hitler's Mein Kampf ... In Mein Kampf, Hitler accuses Zionists of wanting a Jewish state in order to have a 'central organization for their international world swindle'."
* "... anti-Semitism finds a happy home among the Democrats ... Farrakhan's anti-Semitism, the Nation of Islam leader ... Rashida Tlaib, another freshman Democrat in the House ... In the case of the new Democrats, the party is dangerously close to embarking on a path guided by genuine Nazi sentiment."
"In Jewish history, every country that embraced anti-Semitism was also authoritarian (dictatorial) in other ways."
The rush of today's Democrats to embrace the anti-Semitism only hinted at by President Obama is worrisome because a dictatorship follows immediately behind such rhetoric!
NEWS BRIEF: "Radicals Running AMOK In Democratic Party", Canada Free Press, February 2, 2019
"For decades, conservatives have not been welcomed in the Democratic Party. Today, neither moderates nor mainstream liberals have a home in the party. It has been captured by an extreme band of far-left activists who espouse very progressive as well as dangerous socialist policies. This sprint to the left has intensified in recent months on a range of issues of critical importance to the American people.
"In Congress, the main spokespeople for the Democratic Party are progressive superstars like 29-year-old U.S. Representative Alexandria Ocasio-Cortez (D-NY), who espouses a "Green New Deal" and a 70% income tax rate. Not to be outdone, U.S. Representative Ilhan Omar (D-MN) is advocating an upper tax rate of 90%. According to Omar, the 90% rate is "a place to start…The one percent must pay their fair share."
This last sentence is one of the most believed lie in our country. Mass Media has actually convinced Democrat and Leftist Liberals that the 1% are escaping taxes! That is simply not true.
"An analysis by the nonpartisan Tax Policy Center (TPC) estimates that under the Republican bill, high-income Americans will pay an even larger percentage of the country's overall income taxes in 2018 than they did before, while people in lower brackets will pay a smaller amount ... the 20 percent of Americans that earn $150,000 or more will account for 52 percent of the country's income, unchanged from last year, but will pay about 87 percent of total income taxes, up from 84 percent in 2017." ("Trump tax plan makes rich pay larger share; why is the left against it?", The Hill, 4/9/2018)
Conversely, wage earners at the bottom of the wage scale "will account for 27 percent of the country's income but will not pay any income tax at all." (Ibid.)
But, specifically, what about the top 1% of wage earners?
"The country's biggest earners, those who make over $730,000 and are in the top 1 percent, will pay 43 percent of all income taxes; under the prior tax regime, those folks contributed only 38 percent of income taxes."
Then, why does the Left continually beat the drum of "the one percent must pay their fair share."?
"Democrats have consistently lied and misrepresented the tax revamp that Republicans and President Trump pushed through last year, fearful that its benefits for individuals and for the economy would be a big selling point for the GOP in the midterm elections come November." (Ibid.)
Democrats truly are determined to bring America down so we can be incorporated into the global system planned for Antichrist.
NEWS BRIEF: "Venezuelan Debbie D'Souza Warns: Dems following SAME socialist plan as Hugo Chavez carried out", The National Sentinel, Feb 5, 2019
"Conservative media figure Debbie D'Souza, who was born in Venezuela, said her native country was once wealthy and its people prosperous until they fell for the lie of socialism promised by the late Hugo Chavez."
If D'Souza is correct, then the policies being advocated by the Leftist Democrats will result in America suffering the same economic and political sicknesses currently ravaging Venezuela! And, the Democrats know it!
What are the ailments afflicting Venezuela right now?
* "nearly 90 percent of all Venezuelans live in poverty"
* " inflation is at 10 million percent"
* "there are chronic shortages of everything from basic food items to medicines and other goods"
* "substantially higher taxes on "the wealthy" - Taxing 'the rich' wasn't enough to sustain all of the benefits like free college, housing, and guaranteed wages he had promised."
"... you can only go to the 'wealthy' well so many times before your tax schemes become counterproductive and you raise less money."
* "5,000 Venezuelans are leaving the country every day
And, most importantly, the Venezuelan Government is now ignoring the Constitution and is forcing a ruthless dictatorship upon the people!
Therefore, when know-nothing "Progressive" Democrats like Ocasio-Cortez spout the very policies which took Venezuela into national ruin, we must stand up and blow the horn of warning loudly and clearly and continuously!
Are you paying attention?
The bottom line: "Socialism is equal misery ... They ran out of people's money, and now they have horrific poverty and horrific crime," said D'Souza."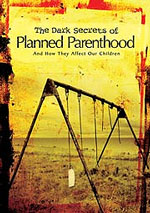 DVD
5. Furor continues to erupt over the Leftist Democrat's sudden support for Abortion and Infanticide!
NEWS BRIEF: "The Nuclear Option: Rage over Blackface, Silence over Baby Killing", Breitbart News, 4 Feb 2019
"Turns out, killing babies is not so popular." Not even among Democrats voters.
"What is truly amazing is how many Virginia Democrat politicians had to touch that hot stove before they got the message that even mainstream Democrat voters do not approve — no, they are appalled, aghast and unbelieving — at the mere notion of an elective abortion during delivery."
""The infant would be kept comfortable," the Grand Wizard of Death Squads, Virginia Gov. Ralph Northam, tells us in chillingly antiseptic tones. Listening to Dr. Death Northam discuss the final solution for troublesome, colicky or, perhaps, wrong-gendered babies is a little like listening to Hannibal Lecter make tender pillow talk before he rapes a woman, skins her and eats her medulla oblongata."
"Perhaps Dr. Death should get himself one of those hoods that executioners have always been so fond of throughout the darkest of ages. It could even be pointy. I bet it comes in white, with convenient, yet fashionable, little eye holes."
"The single most astonishing revelation about the whole sordid mess — the only fact that everyone should remember from this sad, tragic chapter in Virginia history is this: Ms. Tran's legalized baby murder bill garnered 22 living humans serving in the Virginia House of Delegates to co-sponsor her legislation. Presumably, many of those co-sponsors of death even have children of their own. All of them are Democrats." (Emphasis Added)
Adolf Hitler was not more supportive of the wanton murder of young, vulnerable people!
"The second most astonishing revelation out of this whole sick fiasco was the reaction from Democrat Party leaders in Washington and around the country. Total silence. Not a shudder of remorse or a twinge of rage."
"Indeed, the Democrat Party has morphed into the Party of Death. Specifically, the Party of Killing Children. All other priorities that once defined the Democrat Party have given way to this singular worship of abortion."
Now that you know the true Luciferian heart beating within the Democrat chest, spread the word aggressively and far and wide!
America's very life as a nation is at stake!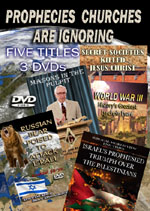 5-DVD Set
6. As "outraged" illegal immigrants march on the American border, did you see the picture of the one carrying the blood-red Communist flag?
NEWS BRIEF: "Outraged protesters march on border patrol — and ironically can't get past front gate", The Blaze, FEBRUARY 04, 2019
"Recently, outraged protesters marched in San Diego to confront border patrol agents. Ironically, their entire protest was put to an end because they couldn't get past the front gates."
Under the caption, "A picture is worth a thousand words", notice protestor carrying Communist flag!"
No one should be deceived by the false propaganda that these protestors are just poor folk wanting a better life. Too many of them truly want to destroy this Golden Egg which has laid the best life possible for its people.
The Mexican Government is providing transportation of over 1,000 immigrants to an unsecured border area in Texas!
NEWS BRIEF: "Mexican Government Is Busing 1700 Caravan Migrants to Unsecured Texas Border Area", Breitbart News, 4 Feb 2019
"Coahuila officials deployed 49 private buses and dozens of police vehicles to help transport and safeguard more than 1,700 migrants to an unsecured part of the Texas border. The caravan recently departed from Honduras."
I cannot think of a better reason to scrap the North American Union agreement 9USMCA) than this one!